Piercings With Benefits?
Your Pain for Valuable Gain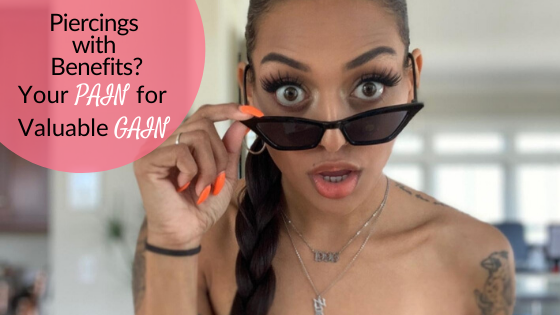 If you have been contemplating going out to get a piercing but you are on the fence about it, then hear us out! There are many reasons why someone might decide to get a piercing - one of those unique reasons may be a potential therapeutic benefit of getting or being pierced. Let us tell you about a few piercings that may have benefits beyond the style they add to your look with body jewelry.


So many people want to get something pierced, but they are not sure what they want to get done. Search no further, because we have found some potential alternate benefits to getting pierced.

Disclaimer: Body Candy is only here to give you fun and helpful advice and information when it comes to getting pierced. Getting pierced is NOT a solution to an actual medical issue! If you think you are experiencing a medical issue, you should consult a doctor AND a professional piercer ASAP.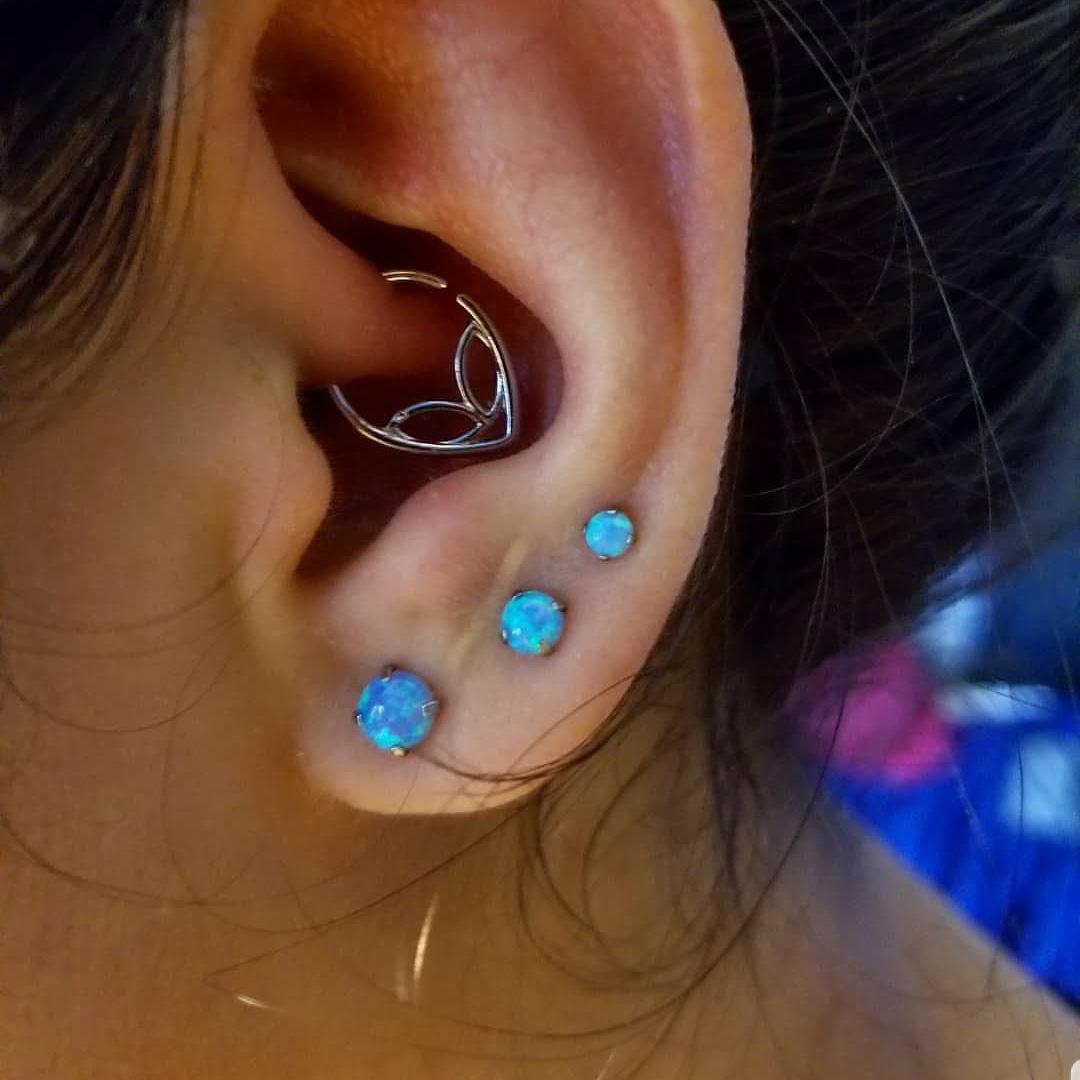 The most well-known piercing with an alleged added benefit is the daith. Your daith (pronounced 'doth', like 'moth'), is a piercing located on your ear's innermost cartilage fold. It has been said that the daith piercing could help ease the onset of migraines (though this has not been proven by science). If you would like to learn more about this, you should check out our blog here.


Turns out that the most common piercing of all, the lobe, also comes with some potential benefits. Depending on where within the lobe your piercing is they could help with lowering symptoms of depression. They are also rumored to help heighten eyesight. It is said that pirates had their lobes pierced with gold hoops to help them see better when sailing the seas.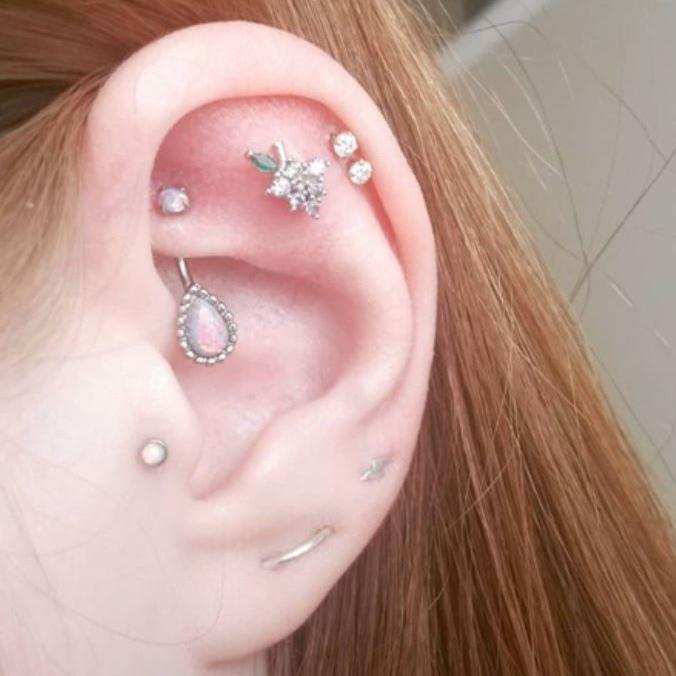 If you are in the market for appetite suppression, the tragus piercing is the one for you. In case you're wondering, the handy little flap in front of your ear canal is also known as your tragus. There is an acupressure point located directly in the middle of this flap that is supposedly responsible for controlling your hunger pains. The best part about the tragus? There are SO many different cute jewelry options for this fun piercing placement.

A rook piercing is located near the inner ridge of the ear cartilage in the center of the ear, parallel to the outer rim of the ear. A lot of times this piercing is confused with the daith. Though this piercing is lesser known, getting this piercing is rumored to help release tension and lower stress levels.
Anyone love conch shells? (WE DO!) The conch piercing (pronounced "konk") is located in the middle portion of your ear cartilage. It's named after the shell due to the ear's structural similarity to a conch. Due to the placement of the acupressure points within your ear, the conch piercing could have a therapeutic effect on reducing chronic pain. This pressure point also aids in muscle relaxation. 

Have we blown your mind yet? NO? Then read on!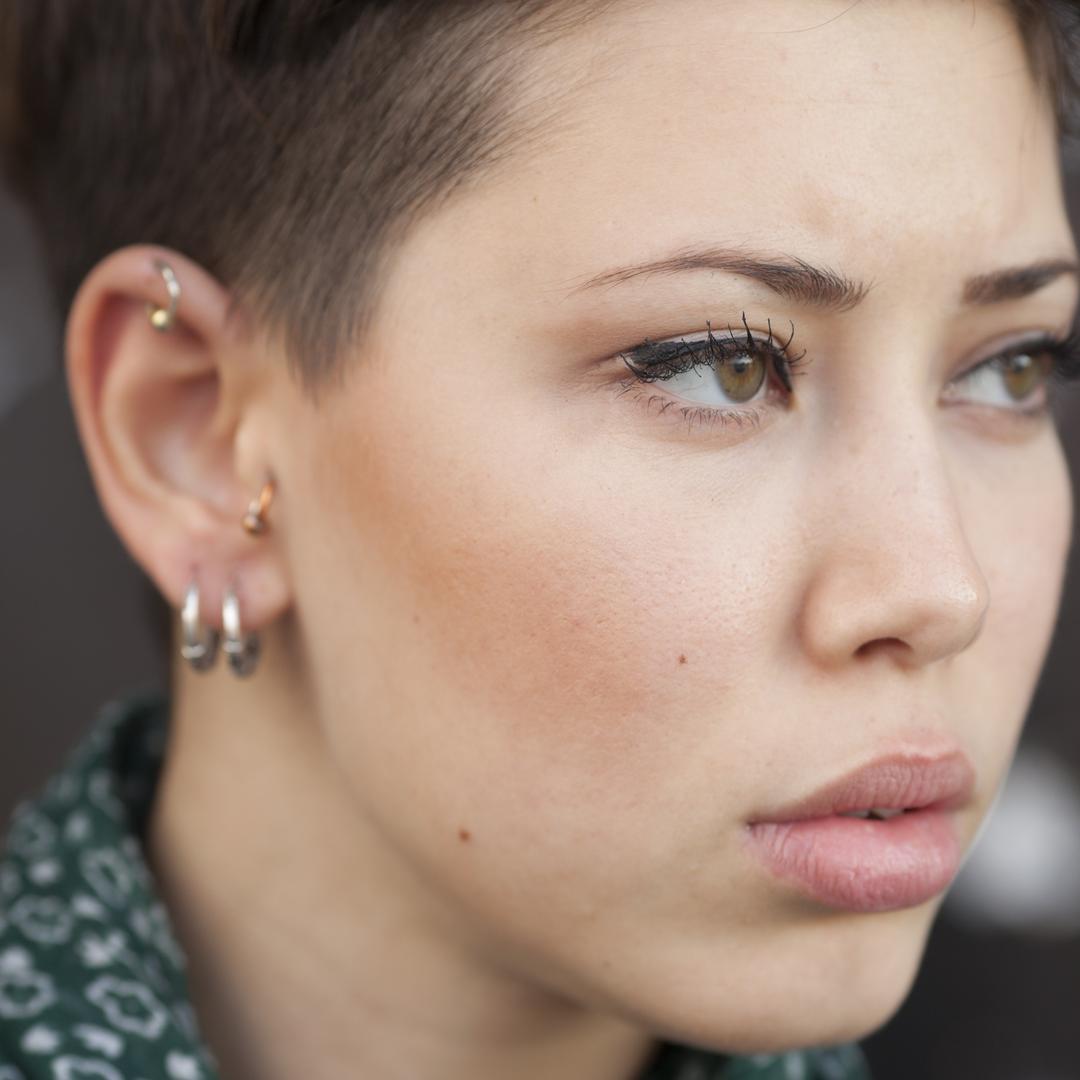 There are many variations to the helix piercing, including the single, double, or triple helix. You can also choose between forward helix piercings or the industrial bar piercing. Depending on which variation you choose, this piercing could help with insomnia and allergy relief. If you are interested in learning more on this subject, take a glance at our blog here.


No more running in circles not knowing which way to turn in the world of piercings. Did one of these darling ear piercings catch your interest more than the rest? Within our website there are many posts on everything you need to know about the different types of piercings. In depth on the pain, the aftercare, the healing and any other questions you may have.
If you have done the digging for a question and you STILL can't find the answer then send a message our way and we would be more than happy to help you out! Remember, post a picture of your newest piercing on Instagram and tag #bodycandyyes to be featured on our social media. We look forward to seeing which one you chose to get done first and the body jewelry you are using to show it off.
Written by:
Sadie Peacock
Snapchat: bodycandy.com
TikTok:  @bodycandy