Understanding Daith Earrings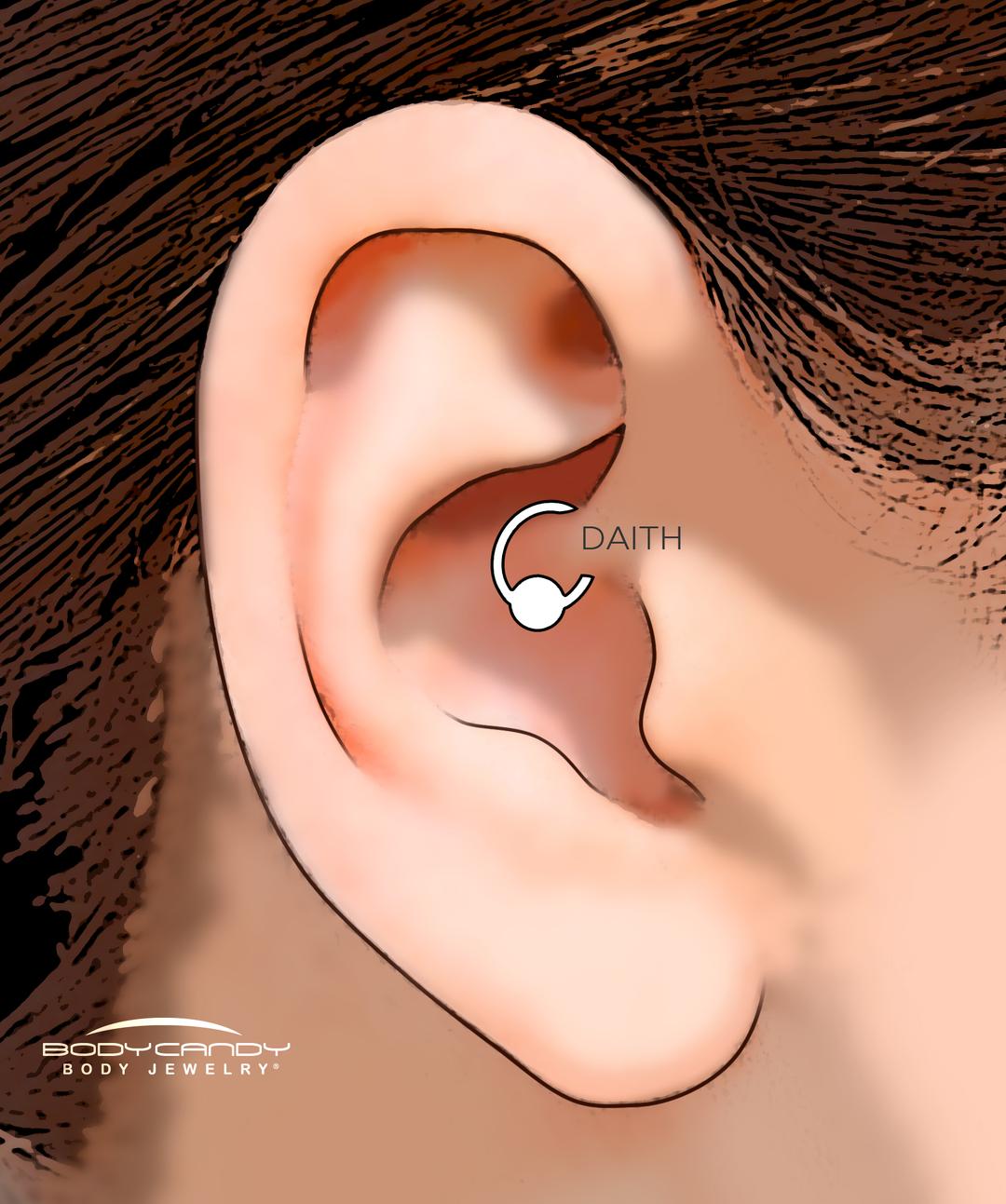 A daith piercing is a type of cartilage piercing located in the middle ear, often adorned with a closure ring, a seamless ring, a curved barbell or a BCR. If you follow the ridge of your helix (upper ear) into the area where it connects to your inner ear, a daith earring would run through the bit of cartilage directly above your ear canal.
The daith is one of the most mispronounced piercings. Stemming from the Hebrew word for "knowledge," it's pronounced "dah-th" or "doth" and not "day-th." Due to it's location, daith earrings are aesthetically complimentary to the round anatomy of the ear. Getting your daith pierced is a fantastic and unique way to emphasize your ear with beautiful jewelry.
Body Candy has the biggest and best selection of body jewelry in the world, including daith earrings. Daith piercings are one of our many specialties, so we're here to educate you on all things ear cartilage. Here's what you need to know about this popular piercing!

Does a daith piercing hurt?
Let's be real, whenever you force a needle through your body, you're bound to experience some sort of pain.
... How much does it hurt?
Everyone's ear anatomy and pain tolerance is different... You might not think getting pierced hurts at all. Either way, if you can handle a few quick pinches, your piercing experience will be over before you know it!

Cartilage piercings (like the daith) have a tendency to hurt more than a fleshier piercing. The daith might be a more painful piercing due to the thickness of cartilage and the amount of time it takes a needle to pass through it. Some say getting a daith piercing is more of a deep pressure, as opposed to a stinging pinch.
Important note: It's more than likely impossible due to anatomy, but it's worth saying anyways - NEVER get your ears pierced with a piercing gun. All piercings should be done by a licensed, professional piercer using a needle - a daith piercing experience is unique due to the curved needle used in the procedure.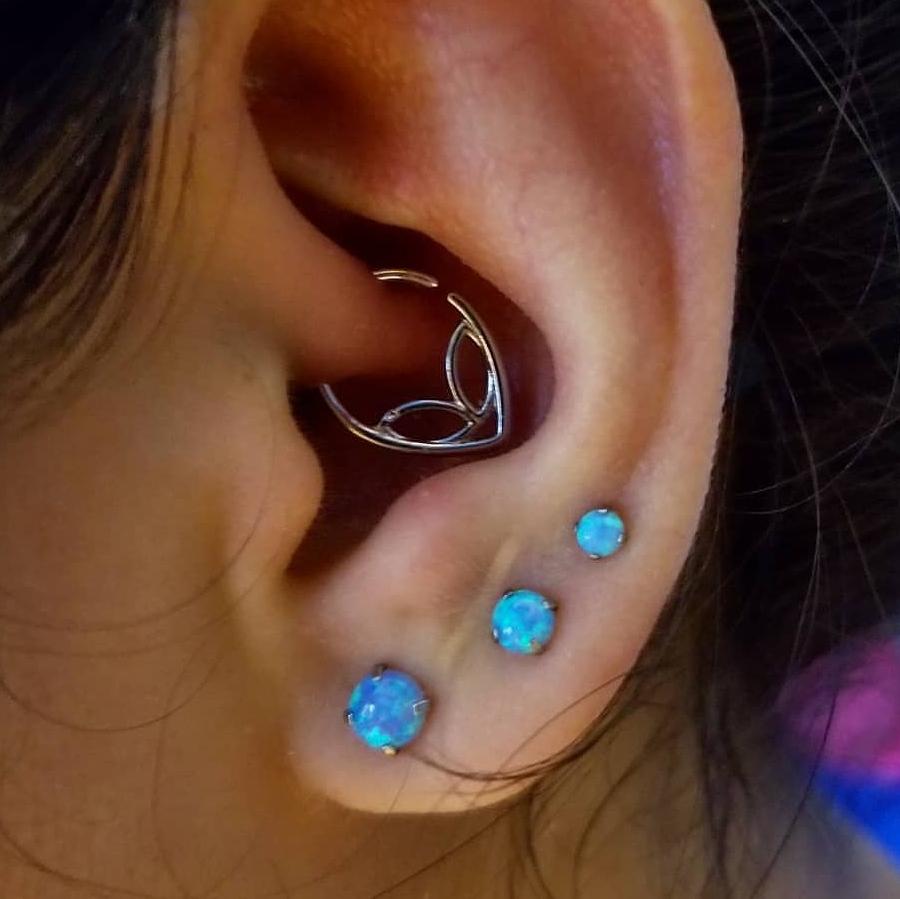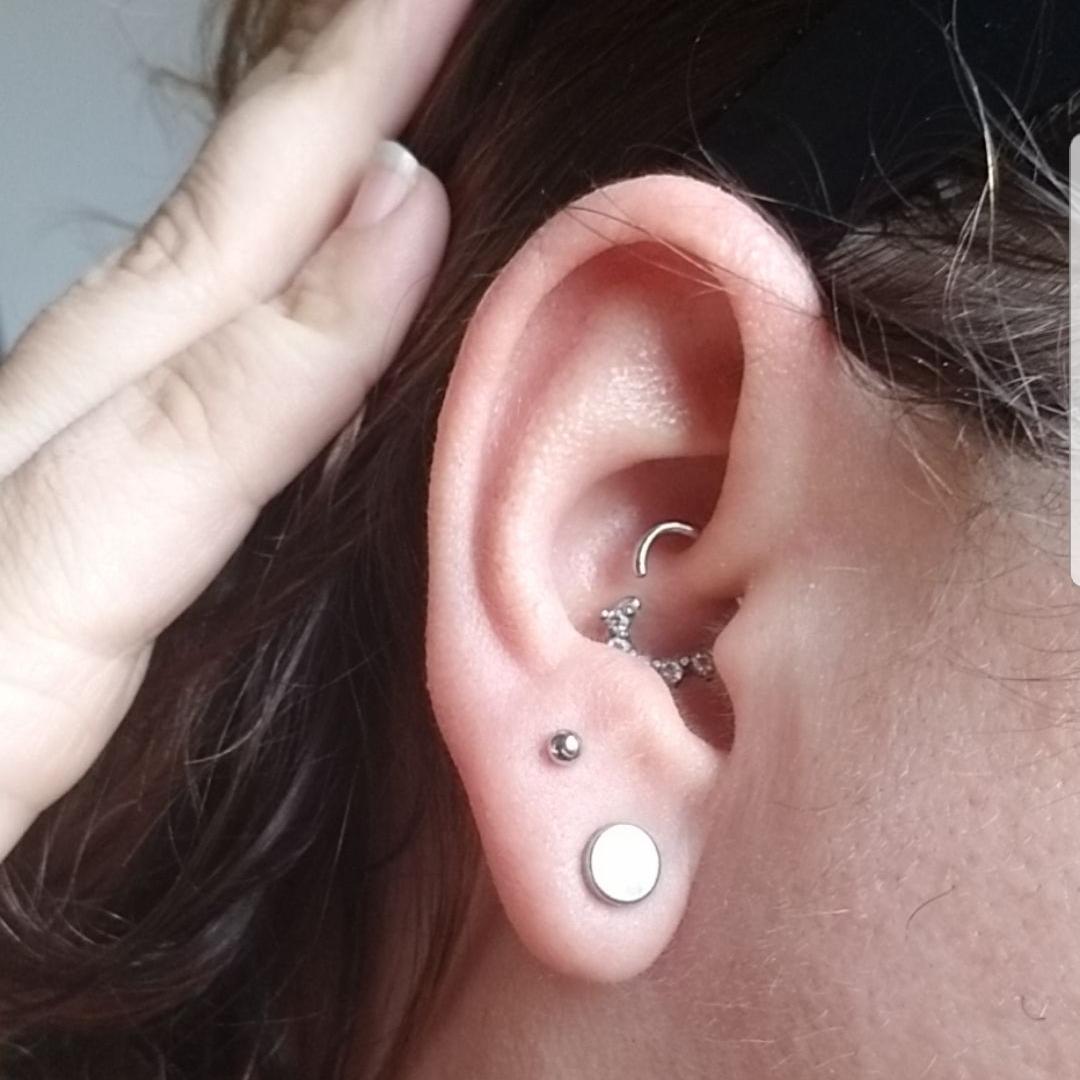 How Long Do Daith Piercings Take to Heal?
Most experts say daith piercings will take two (2) to three (3) months to heal, but as a cartilage piercing, sometimes daiths can take up to a year to be fully and completely healed. Cartilage has less bloodflow than other, more fleshy parts of your body, so expect to take a bit of extra time healing this one up. Your septum or earlobe, on the other hand, would heal up a bit more quickly due to the increased bloodflow to those fleshy areas.
Although it is very popular to put an ornate hoop or clicker in the daith, it may be better to heal using a curved barbell because it has less of a chance of snagging on hair or clothing.
What if I get a piercing bump?

Cartilage piercings as a whole are prone to hypertrophic scarring. When you are healing your daith, you might develop a red bump around the piercing site. Hypertrophic scarring is often formed due to pressure being placed on the piercing - examples include falling asleep on it, spending too much time on the phone, or an unfortunate clothing snag. Bumps can be treated with gentle cleansing with a saline solution, or even a warm chamomile tea compress. Sometimes they disappear with no treatment at all.
Hypertrophic scarring is different from a keloid, which is hard, scar tissue. It also differs from an infection which could be full of pus or greenish discharge. If your piercing site hurts beyond a typical soreness or if you even think you are developing complications, it's time to consult a medical professional AND your professional piercer.
Daith Ear Piercing Aftercare

Here are a few helpful tips to help your daith piercing heal as quickly and as smoothly as possible.
1.) Keep the pressure off of it!
Sleeping on a fresh daith piercing (or any piercing for that matter) is not recommended. Be sure to keep that in mind before you head to a piercer to get a daith earring. Some individuals get their daith pierced to help with migraine symptoms - if that's the case, try to learn how to sleep on the opposite side of your migraines.
In general, putting any sort of pressure on a piercing that is still healing is a no-no. Make sure you avoid things like restrictive hats, over-the-ear headphones, hoods, or other fashion choices that may complicate your piercing's recovery - even your phone!
2.) Don't snag it on your hair!
If you have long hair - be very cautious around your new daith! Hair is notorious for snagging on fresh piercings, which can really hurt. If you accidentally snag, you may further irritate your piercing, which can complicate your healing time with infection, piercing migration, and in worst-case scenarios, piercing rejection.
A few ways to get around this - rock a short hairstyle while you're healing or wear your hair in up-dos like a ponytail or bun. If you're a long, flowing locks kind of person, make sure you don't forget about your healing daith!
3.) Give it time to heal completely!
As piercing aficionados ourselves, we know how tempting it is to put in that super cute closure ring in a funky style... but it's very important to let a daith heal properly before you change it at all. Your piercer can help you choose a plain, high-quality, metal piercing to rock during the healing process. Any extra elements (like dangling charms or elaborate designs) could add extra weight/pressure to your piercing and almost certainly put you at a higher risk for snagging on your hair/clothes. 
Since the piercing needle has to pass through a large portion of cartilage, it causes a small amount of trauma to your ear. This is completely normal, but due to the reduced blood flow to the area (this is typical for cartilage), this means it will take longer to heal. Resist the urge to change or your jewelry for at least three months, unless you're cleaning with a sterile saline solution. Once you think you're healed up, head back to your professional piercer to get an expert's opinion.
Do Daith Piercings  Help With Migraines?
The idea that a daith earring may help with the symptoms of migraines is tied to the practice of acupuncture. A daith piercing is located near a specific pressure point in the ear; allegedly, triggering this pressure point with a piercing could help to alleviate some symptoms of migraines.
While some individuals report a marked decrease in migraine symptoms or frequency, there is no current, proven scientific link between daith piercings and migraine relief. That's not to say a daith piercing won't help your migraine symptoms - but whether or not this decrease in headache pain is related to a therapeutic pressure point or simply a placebo effect has yet to be proven.
Either way, if you decide to get your daith pierced in an attempt to relieve some of your migraine symptoms - be sure to consult your medical professional first and then head to a licensed, professional piercer.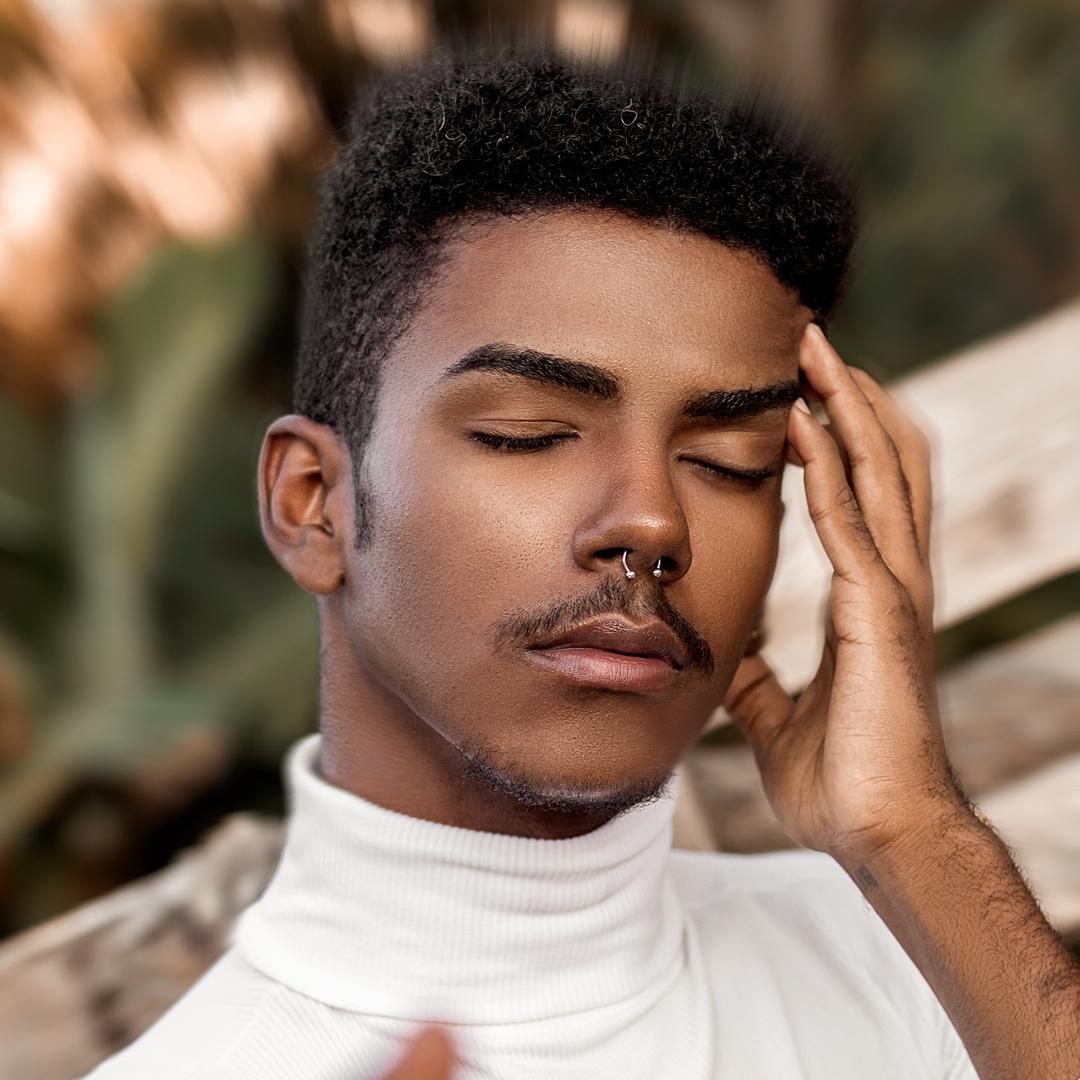 Snapchat: bodycandy.com
TikTok:  @bodycandy