Four (4) Ways To Give Body Jewelry as a Gift
Have you ever had someone give you an extremely personalized gift? Maybe your mom picked out a new purse for your birthday, or your aunt gifted you a unique camera strap for your brand new hobby. These gifts are often very thoughtful and can certainly be dead on... But there's always a chance your loved one might miss the mark and get you something a little off-color!

Body jewelry is definitely not immune from this gift-giving phenomenon... If you think about it, body jewelry is an incredibly personal item; you're literally inserting the jewelry inside of yourself. What's more, this jewelry is often hidden because it's located in your erogenous zones, or on full display in the case of facial piercings, nose piercings, or ear piercings.


Needless to say, it can be tough to give the gift of body jewelry, even to a body jewelry lover... But as piercing and jewelry fanatics ourselves, we've figured out a way for even the most clueless of gift-givers to pick out something your pierced and modified loved ones will enjoy. Check out our list below!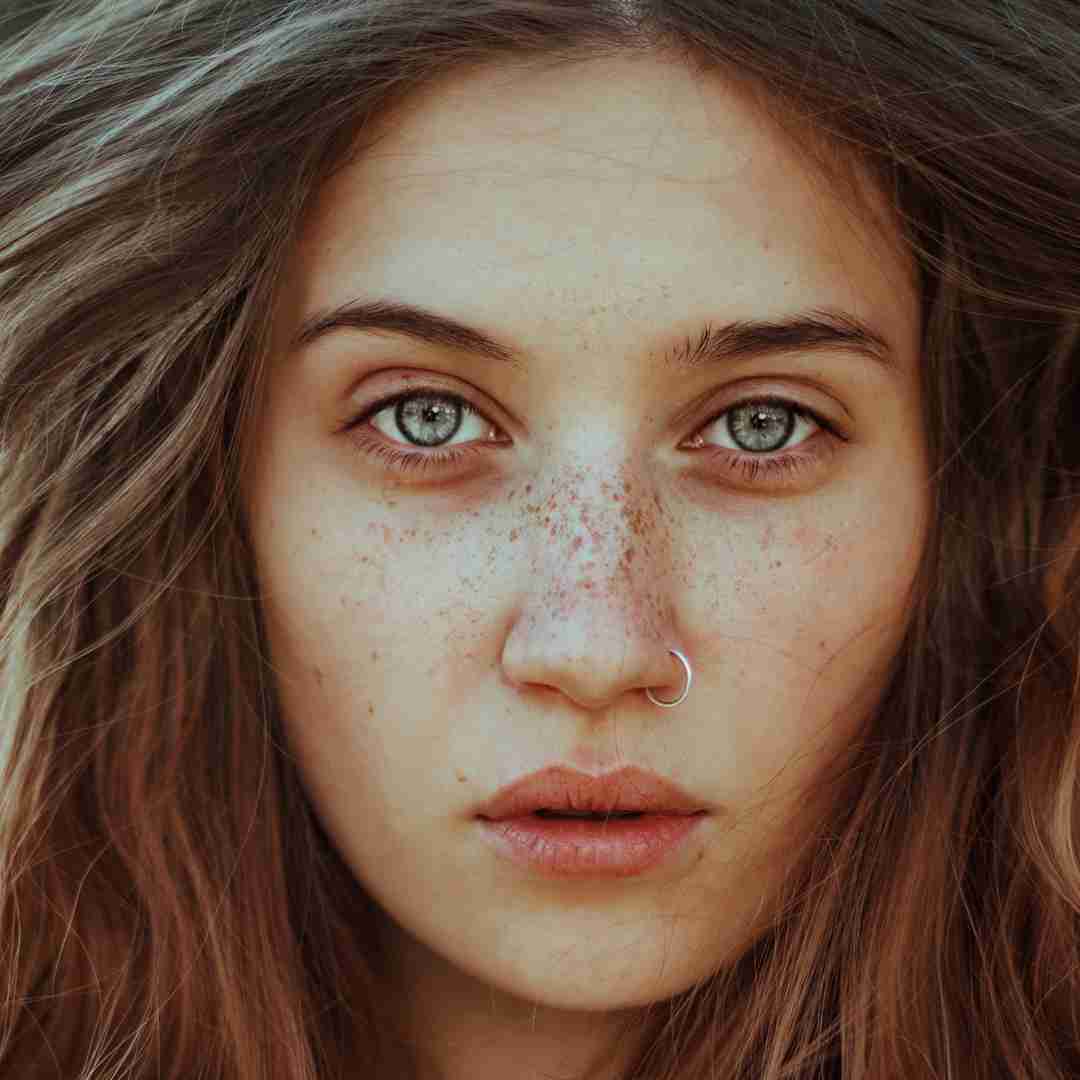 14k Gold Nose Rings & Diamond Nose Rings
Nose rings come in lots of colors, shapes, sizes, and styles. They are very fun to collect because many of them are inexpensive due to the simplicity of their design... One thing you can do to elevate someone's nose ring game is to get one made of a precious metal like 14k gold or a nose ring that is set with an actual diamond.

Did you know that Body Candy has an in-house gold jeweler? That's right, our gold department creates all of our 14k gold body jewelry creations by hand. You can know that when you buy a diamond nose ring for your loved one, that you're getting something hand-crafted and hand-polished by a master craftsman.

Just make sure you gift the correct gauge size! If you need more info about nose rings and how they fit, check out this blog here.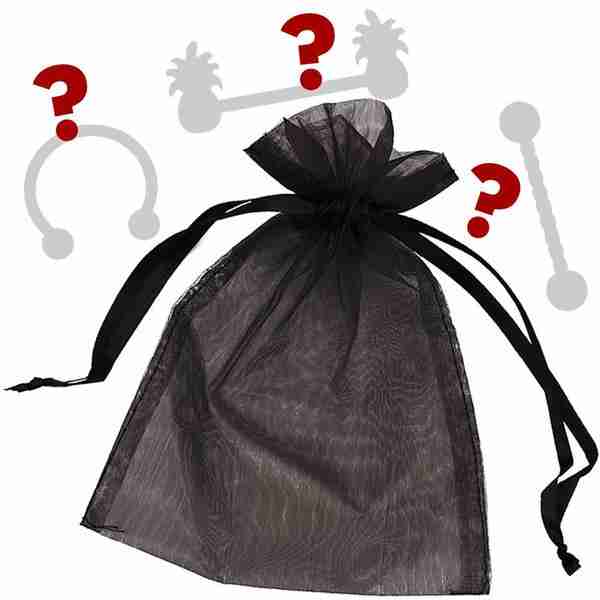 Mystery Grab Bags

If you are having decision paralysis, no worries! Body Candy has a huge selection of body jewelry (over 80,000 items!) and we know it can be tough to narrow down to that one, perfect item for your pierced friend.

That's why we've created a bunch of mystery grab bags! Take the decision making out of it and snag a mystery bag (or two or three).

Each of our mystery bags comes with three (3) body jewelry selections (or five (5) in the case of our Deluxe Belly Ring Grab Bag) in the jewelry type of your choice. We currently have: nipple ring grab bags; belly ring grab bags; cartilage earring grab bags; tongue ring grab bags; and even earring grab bags!

Who knows, you may even get a limited-edition piece from one of our past Body Candy Monthly Clubs!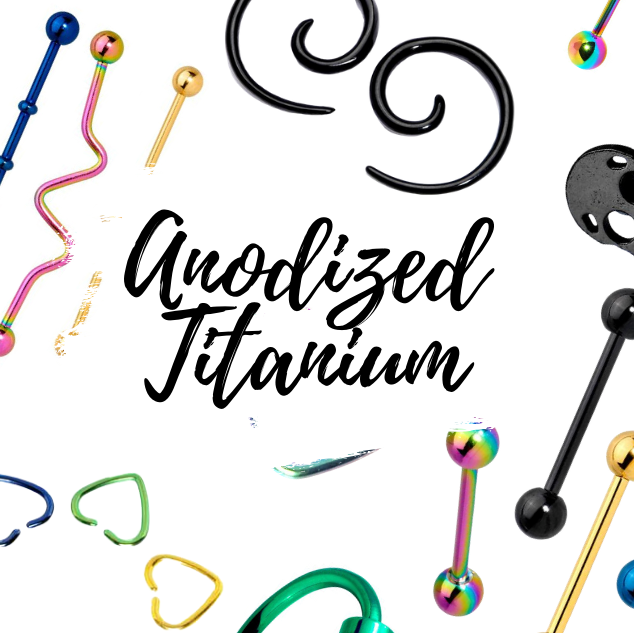 Titanium & Bioplast Basics

Have you ever heard the term "hypoallergenic?" When it comes to body jewelry, that term isn't really applicable, there's no true hypoallergenic material out there... But you can give your loved one the gift of a material that is inert and will feel comfy in their piercings!

Titanium body jewelry is not only a high-quality material, it also comes in many colors! Anodized titanium is not actually a coating, rather, a chemical reaction that permanently imbues the metal with an amazing and vibrant color. Its inertness inside the human body is second to none, which makes it a great snag for even the most sensitive of bodies.

Another biocompatible material is the flexible non-metal material Bioplast. This amazing stuff is bendable, meaning it will move and flex inside of a piercing with ease. The best part is it is also able to be sterilized in an autoclave, since it was initially designed for use in the medical field. Nobody can go wrong by having a few extra bioplast retainers for emergencies!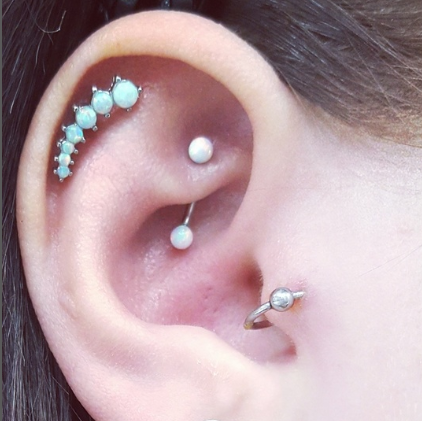 Opals, Opals, Opals!

If you really want to impress your loved one with something sparkly, may we suggest a piece from our opal love collection?

Opals are magnificently beautiful and incredibly eye-catching. If you're looking for something with a little more wow-factor than some practical basics, body jewelry with opals is an excellent first step. Some of our best selling body jewelry is made with opals - check out our opal stud earring packs or our most popular opal body jewelry. They also come in many colors: white opals; blue opals; pink opals; green opals and many more!

Did you know that there are both synthetic opals and organic opals, but they are both formed using the same process? Want to know even more about opals? Check out this cool blog where you can learn all about this fiery stone!
If All Else Fails...
Buy Your Loved One a Gift Card!