Anodized Titanium Jewelry: Is it Safe For Piercings?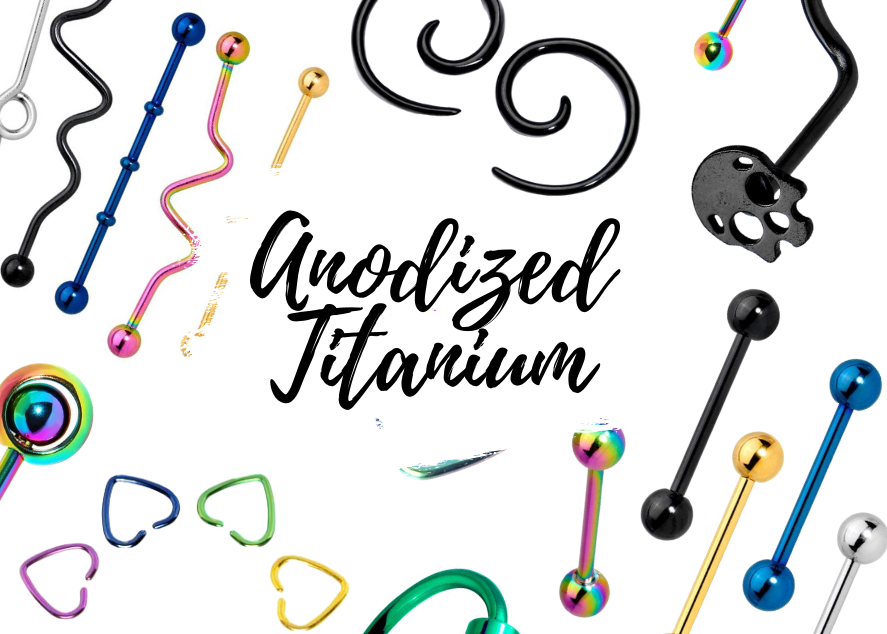 Anodize (v.) - To coat a metal with a protective layer through an electrolytic process where an oxide layer forms on the surface of metal parts
Body jewelry comes in all shapes, lengths, gauges, diameters, and sizes... But it also comes in a lot of different colors. Stainless steel jewelry, titanium jewelry, and other metals don't come in a rainbow of colors, so how exactly do they get that way? No, that green nose ring isn't painted. And your rainbow plugs aren't dyed that way. These metals are coated with color using a process called anodizing.

Let's be real though, oxidative processes and the behavior of anodes aren't exactly household knowledge for most of us... So what exactly does the word "anodized" mean when you see it used to describe body jewelry?
Body Candy has a HUGE selection of anodized jewelry. This fascinating process is one of our many areas of expertise  - learn all about this unique coating process in this helpful little blog!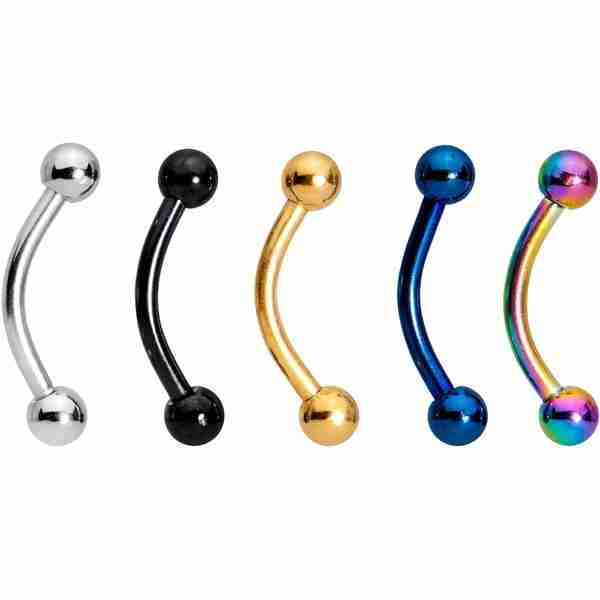 Why choose Anodized Titanium?
When you think body jewelry, what materials do you typically think of? 316L Stainless Steel; 14k gold; titanium; bioplast. Typically, these materials are clear, gold, or silver in color (with the exception of bioplast, which comes in many colors). These normal metal finishes are a classic and sophisticated look on many levels, but not always "fun."

When a piece of titanium jewelry is anodized, the process alters it in a few different ways. It changes the crystalline structure of the metal at the surface and also alters the texture of the metal on a microscopic level. These changes in structure result in different colors, resulting in the vibrant rainbows that anodized jewelry comes in.

What's more - the film that's created on titanium is often significantly stronger than paint, plating, or other methods of coloring.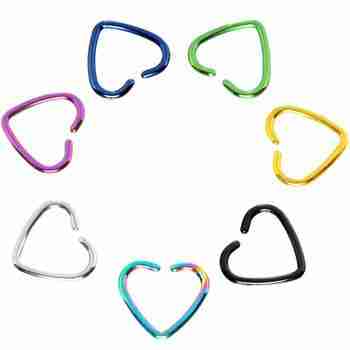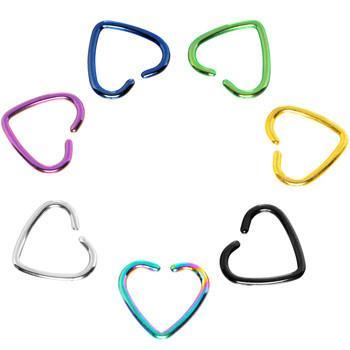 What Makes Titanium so Great?

While most metals can be anodized, titanium body jewelry is a very common choice for this process for several reasons: 
1.) It's inert - the concept of "hypoallergenic" jewelry is kind of a myth. Lots of folks have material sensitivities, even to common metals. Every body is different, but in the case of titanium, it's one of the most biocompatible metals you can choose.

2.) Safe coating - you may look at the bright beautiful colors of anodized titanium and think that it's coated with something crazy... But even in its most vibrant state, anodized titanium is still titanium all the way through.

3.) Vibrant colors - anodized titanium comes in many colors, including: green, blue, purple, gold, red, black, and in an amazing rainbow finish (think a fresh oil slick in a puddle).
4.) Durable - anodized coating is strongest on a metal like titanium. You can be sure you'll get the utmost durability when choosing titanium with a coating.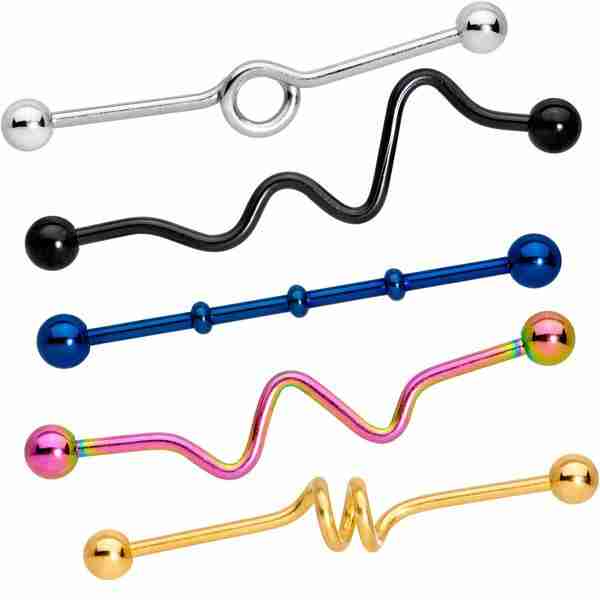 How to Care for Your Anodized Jewelry


Although the anodized coating is very durable, a well-loved piece of body jewelry isn't immune to wear and tear! Over time, the coating of your anodized jewelry might start to fade - this is just because the oxidized layer on top of the jewelry is starting to wear off, revealing the natural color of the metal underneath. Not to worry though, this is a natural process and won't negatively affect you or your piercings in any way.

Here are some helpful tips to help you keep your titanium looking fresh and vibrant:


- Avoid swimming pools - the chlorine in the pool can not only fade the color of your jewelry, but can also dry out your skin in and around your piercing.

- Use a retainer when exercising - sweat and natural body oils are unavoidable when it comes to piercings, but excessive sweating can put extra wear and tear on your vibrant jewelry.

- Avoid getting any makeup, facial cleansers, perfumes, sprays, or other chemicals on your jewelry

- Use warm water and a mild soap to clean your jewelry. Any harsh detergents or chemicals can speed up the fading process and could damage the actual metal itself.

- Store your jewelry in a cloth pouch or lay a piece of fabric in your storage container. The cloth will wick moisture and keep your piece free of dust and dander.