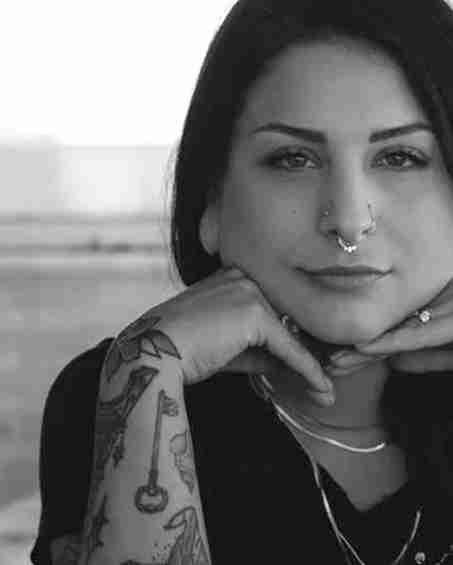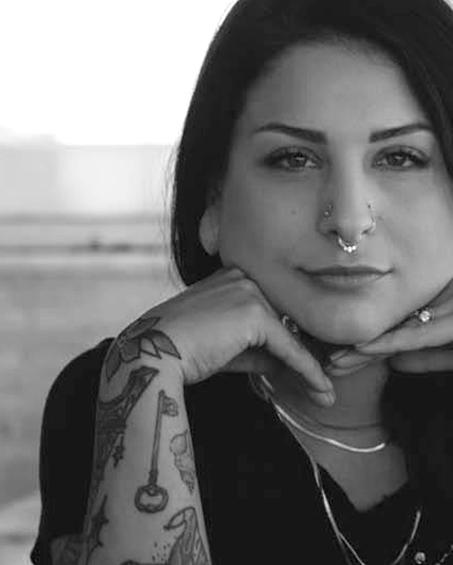 Dear Alley is our weekly advice column for pierced, inked, and amazing individuals (and everyone else too!) who might need a nudge in the right direction. Relationships, mods, or whatever, Alley's got you covered :).
Do you have a question for Alley, submit it to DearAlley@bodycandy.com for your chance to get featured!
Disclaimer: Body Candy is only here to give you fun and helpful advice and information when it comes to getting pierced. Always consult a professional piercer to make sure a new piercing is right for you!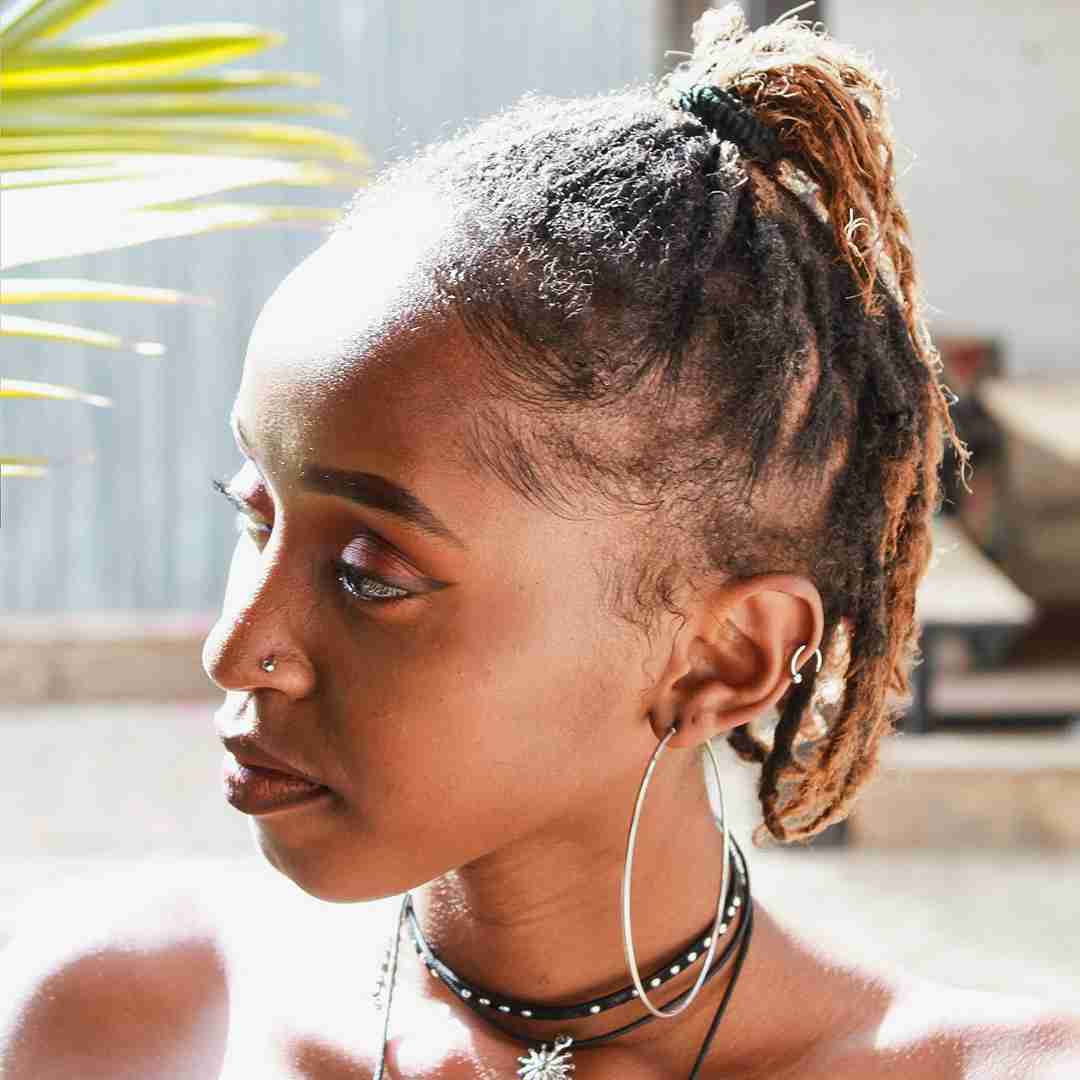 Dear Alley,

I received a industrial piercing a few years ago and it healed well. I loved it! After a year, I changed the jewelry and it seemed it needed more healing so I left it alone. Simultaneously, I went through a hair transition and started wrapping my locs up and the wrap/scarf sometimes laid near the top of the industrial bar... I feel like this interfered with the "new" healing process.

I noticed a bump at the top and it refused to go away so I removed the jewelry to let the wound heal. Fast forward to present day (over a year later) the bump isn't gone but it did get smaller. I wear a cuff over it sometimes because it's unattractive.

My question is this: How can I get rid of the bump so I can get it re-pierced? Can I get it pierced again in the same place? Or does the bump mean there's irreparable scar tissue?

Thank you for creating this space! 💞

Sincerely,

- Temple 👑 
Alley: Hi Temple!
Thanks for reading my Dear Alley column! I'm so glad you've enjoyed this series - thank you for your kind words!

First, I want to compliment you on being patient with your industrial piercing. You're right, industrial bars take about a year to heal up fully. It is good that you waited that long to initially change the jewelry. Sometimes, the act of changing your jewelry will irritate your piercing enough to give you a piercing bump.

I'm not 100% familiar with the process of wrapping locs, but any sort of headwear (in this case, a wrap/scarf) can certainly put a bit of stress on your piercing. Hats, hoods, headphones - even sleeping on your piercings... Any of these extra stressors can irritate your industrial bar.

My concern with your question is that you still have a bump... Without seeing your piercing I can't tell for sure, but this sounds like it might actually be a keloid and not a piercing bump. For more information on keloids - you can check out this blog. The quick and dirty explanation: piercing bumps are soft, pinkish or brownish, and are fluid-filled. Keloids are hard, firm, and can be itchy or tender to the touch.

My best advice - it's time to head into a pro piercer or medical professional to have them take a look at your ear. I'm neither, so my advice should just be a starting point... But if it is indeed a keloid, you will need to have it removed surgically. As far as re-piercing through the area, you are more than likely prone to developing them around your piercings, which is a risk you'll need to decide for yourself.


Love,

- Alley

Dear Alley,

I see more pieces of jewelry for 14g piercings compared to 16g's. Is it possible to insert a 14g curved barbell into my 16g VCH piercing?

Thank you in advance!

- Sutthida
Alley: Hey Sutthida!

This is a great question about gauge! Gauge refers to the thickness of any given piece of body jewelry. The higher the number, the thinner the jewelry. The lower the number, the thicker the jewelry. In this case, 14g is a thicker gauge jewelry than 16g. 

For your VCH piercing, a 14g piercing is going to be thicker than a 16g piercing. Typically you won't be able to insert a 14g piece of jewelry into a 16g piercing hole... But everybody's body is different! You might be able to slide the piercing in with no problem.

At any rate, just don't try to force the jewelry in - you could hurt yourself, which could have bad repercussions for the long-term health of your piercing.

Your best bet is to visit your professional piercer for this one! They may be able to help insert the jewelry, have suggestions to help you "stretch" up to a 14g piercing, or it might be worth getting re-pierced with a 14g needle to get the kind of look you want.
Love,
- Alley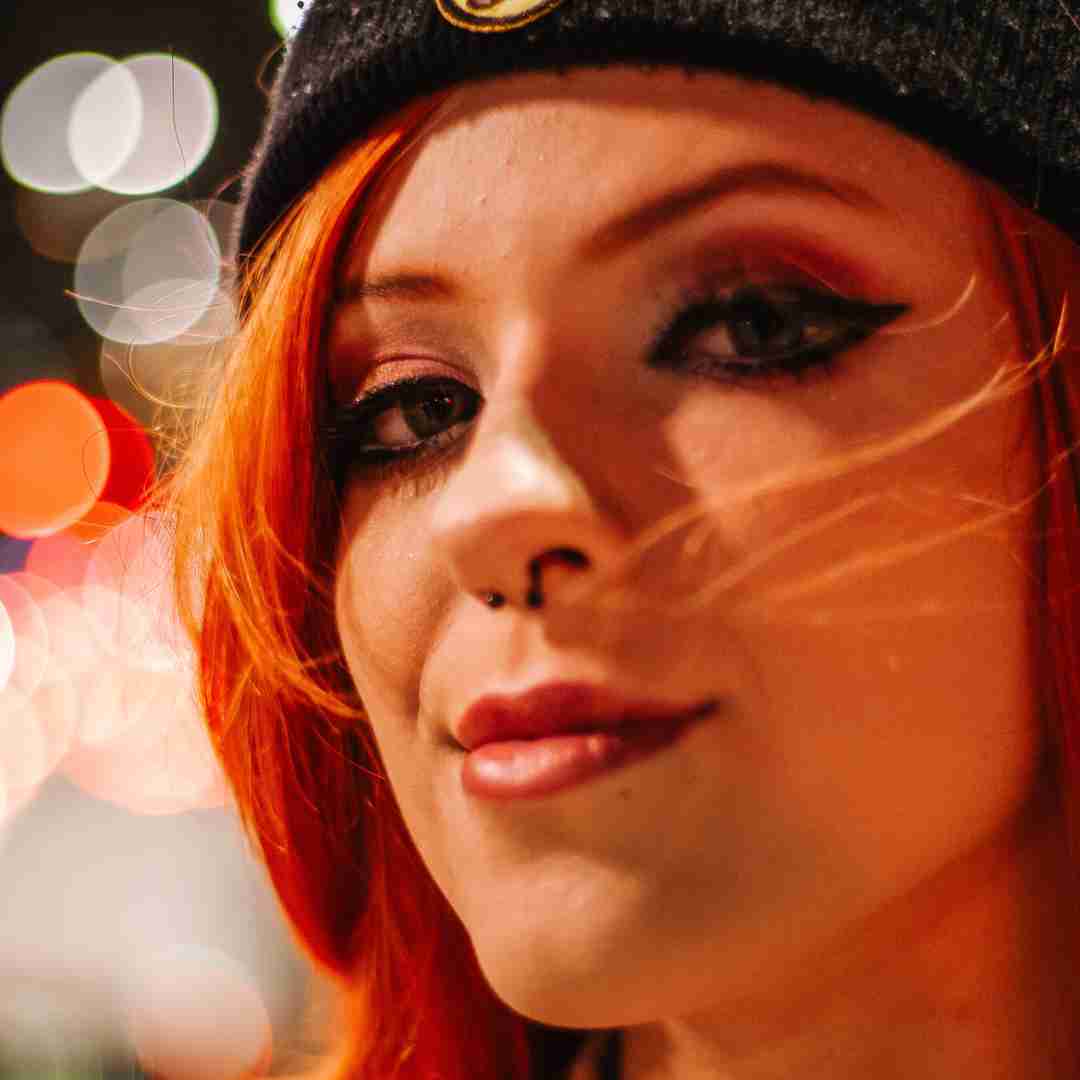 Dear Alley :)

I had each of my helix's pierced back in October. At the time, I didn't realize that you should have only one (1) side done each time so you don't sleep on the new piercing (I know that now!)

To make things worse, I was pierced with 10mm hoops each side...mmm. Now I heard it should be studs not hoops.

I know it can take about a year for a helix to heal, but both my ears are slightly sore to touch when I clean them, but look fine, not even swollen! I clean twice a day with mild rock salt water. I just take a soaked cotton pad (not ball!) And dab the piercings.

Is this normal?

Thanks,

- Louise x
Alley: Hey Louise!

I'm not a pro piercer (and I also can't see your helixes), but it sounds like what you're experiencing is completely normal.

I'm responding to this in early April, which means you've had your helix piercings for about half a year, give or take. While this certainly is a lot of time for healing, it's probably also only the half way mark for you!

Cartilage piercings are notorious for being tough to heal, so a bit of soreness is completely normal in this situation... Especially because both ears are pierced - odds are you're sleeping on at least one of them. I know you already know this (because you mentioned it above), but any added pressure or stress is going to keep your piercings feeling a bit sore.

As far as hoops vs. studs - it's not wrong that you were pierced with a hoop... They are just more prone to getting snagged on things than cartilage studs. As long as you continue to be cognizant of your hands and your hairbrush, your hoops will turn out fine in the long run! In fact, we just wrote a blog on how to wash your hair with new cartilage piercings - if you're long-haired, it might be a good read!

Keep up the good aftercare with salt soaks (or better yet, invest in a sterile saline spray)! Just keep an eye out for any redness; extreme pain; a smell; or any green/yellow discharge. If you see any of these symptoms, THEN it's time to talk to your pro piercer or a medical professional.


Love,

- Alley

Snapchat: bodycandy.com
TikTok:  @bodycandy