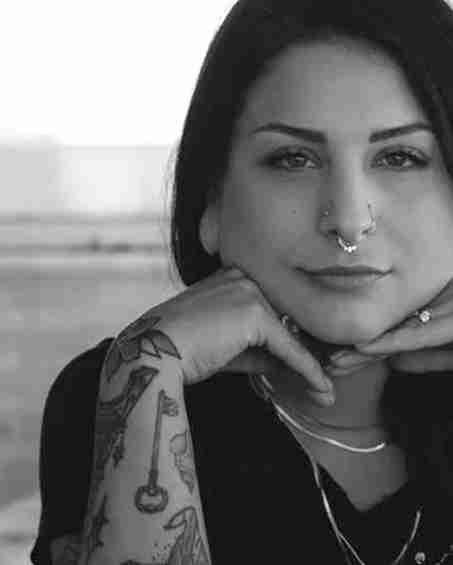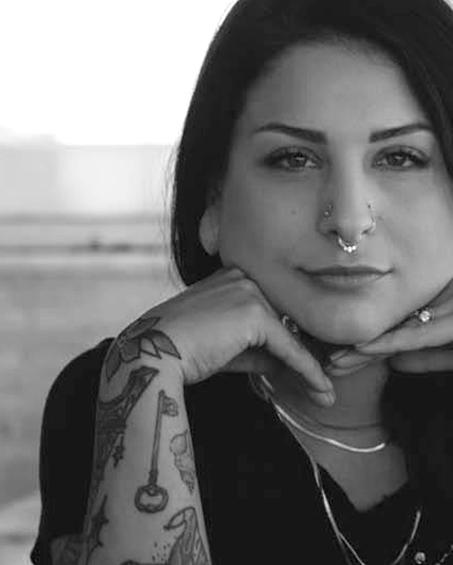 Dear Alley is our weekly advice column for pierced, inked, and amazing individuals (and everyone else too!) who might need a nudge in the right direction. Relationships, mods, or whatever, Alley's got you covered :).
Do you have a question for Alley, submit it to DearAlley@bodycandy.com for your chance to get featured!
Disclaimer: Body Candy is only here to give you fun and helpful advice and information when it comes to getting pierced. Always consult a professional piercer to make sure a new piercing is right for you!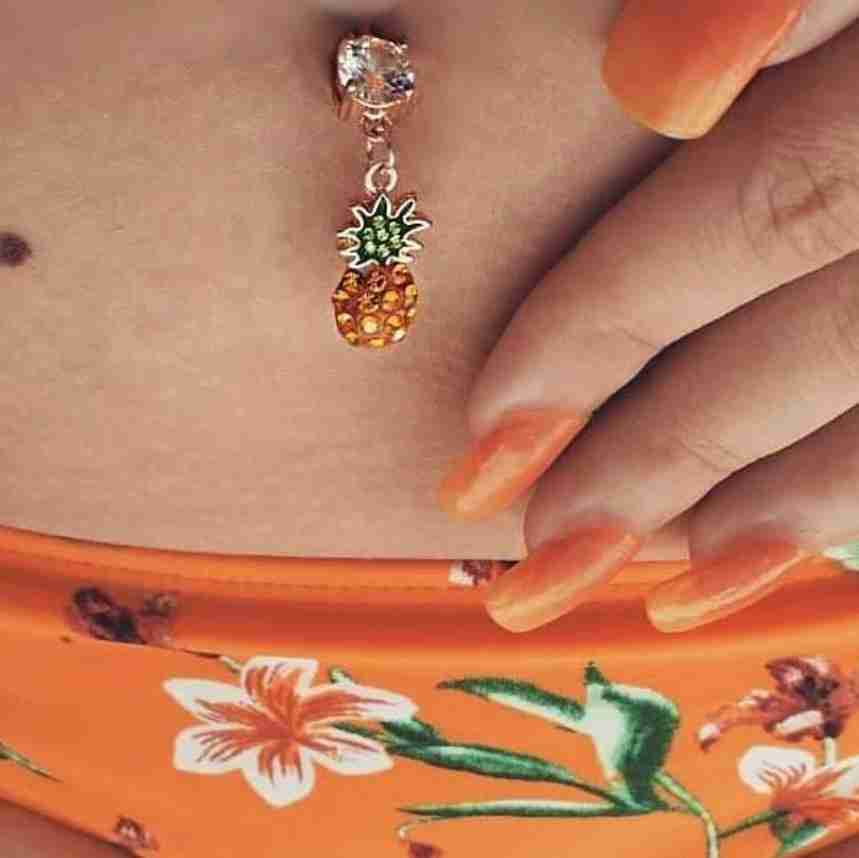 Dear Alley,

About two (2) years ago, I got my navel piercing and I had a hard time healing it. I'm not sure if my body was rejecting the jewelry, or if it was because I also gained weight afterwards.

I left my piercing in for about a year and a half after getting it pierced and even though I was always cleaning it properly, I feel as if it never was healing. It constantly hurt and was always sore.

I took my belly ring out one night and by the next morning my hole had closed up. Now I have a significant scar - it's about one (1) inch long. I really miss my piercing because it was super cute!

What is your opinion on getting it redone?

- Lacie
Alley: Hi Lacie!
I do always encourage people to get re-pierced whenever possible! In your case, the only thing that should hold you back is if it is not physically ideal for you to get another navel piercing. I'm not a professional piercer (and I can't actually see your belly button), so this should be left to a pro to decide.

My advice: schedule an in-person consult with a piercer and tell them EXACTLY what happened the last time. Be up-front with your piercer about your experience last time, including the fact that you struggled with healing. If they tell you that you aren't a good candidate for a belly piercing - listen to them! Maybe you can compromise on a different piercing - like a variant on a belly piercing or a new cartilage earring.

As far as your belly button piercing from last time, there's really no way to know what was going on now that it's gone. Weight gain/loss can definitely have an effect on piercings (it can move your piercing around or put added pressures on it while it is still healing, causing discomfort or trouble healing). Your body also may have just not really liked the jewelry that was in your piercing. It could be that your anatomy just isn't meant to maintain a belly piercing (if your belly button folds over itself when you sit down, you might have issues healing up).

Also, side note... Scars can be a bummer for sure, but I think they are super unique! I like to think of them as "natures body mod." And who knows, you might find a piece of jewelry that emphasizes or looks good with your scar!


Love,

- Alley

Dear Alley,

I have a belly piercing that I had done when I was 29. Now, I'm 58 and my skin is naturally thinning from getting older.

My belly ring still looks good, but I've noticed the area of the piercing is getting smaller. Is this common in us older gals?

I'm assuming this is a natural occurrence for aging, but I'd like your take on this. Thank you so much Alley!

- Jennifer
Alley: Hey Jennifer!

Thanks for your question - I love this one! It makes my heart happy because I know that someday I'm going to be 58 and pierced too! I get excited to see this kind of stuff in action - thanks so much for reaching out and bringing a little bit of joy to my day!

You are right - as you age, skin does naturally change. Your collagen production, elasticity, retention... All these things can be affected by the aging process. Since our piercings are located in our skin, it's natural to see them change a bit too... With that being said, there is no age limit or expiration date on piercings. You're never too old to get pierced!

Have you noticed the spot getting smaller quickly? Or has it been more of a gradual process? If you're naturally noticing your body changing over the past 29 years, I'd say that's a pretty common, experience, and you're probably going to be ok. If you've noticed that your piercing is changing rapidly, that's a different story. Everyone's body is different, and sometimes, they do weird things. If your body is rapidly pushing your belly ring out, it's probably a good idea to get it checked out.

My recommendation - take some time and visit a professional piercer in your area. Have them take a look at your navel piercing - give them all the details and be honest with them about your recent skin-thinning experience. There could be absolutely nothing wrong, or, it could be something as choosing a new piece of jewelry that's a bit lighter in weight.

Best of luck! Thanks for being a pierced/modified 50-something! :)
Love,
- Alley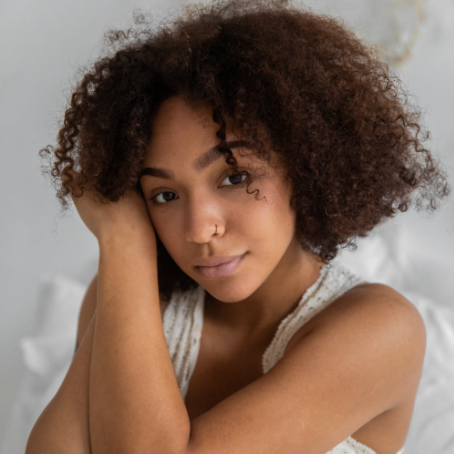 Dear Alley :)

I tried switching my nose ring only after a couple weeks...

I ended up keeping the original nose ring and the after effect is a piercing bump in place of my nose ring. I took the nose ring out but there's still a bump.

How can I get rid of it??

Thanks,

- Shanika 
Alley: Hey Shanika!

First and foremost - you changed your jewelry too early! This is a common mistake (so no shame coming from me)... Unfortunately, now you are now facing the consequences in the form of a dreaded piercing bump. 

Piercing bumps are a super-common post-piercing symptom. They tend to form when a piercing site has been irritated or agitated. Sometimes they just form for seemingly no reason! Once they appear, they can be tricky to get rid of (but not impossible).

My best advice? Keep the area clean once per day with a sterile saline spray. Practice good general hygiene (showers) and don't sleep on your face. Other than that... Don't touch it. Don't poke it. Don't put any makeup or beauty products on it. LITHA - Leave it the heck alone. Give your piercing bump time to go away and eventually, it will.

You mentioned that you took your nose ring out, so I'm assuming you don't have a piercing anymore. If you ever do decide to get your nose pierced again, make sure you're willing to keep the jewelry in your nose until you're completely healed... Which can be up to a year's worth of healing. If you do decide you need to change anything out before then, that's a job best left to your professional piercer.


Love,

- Alley

Snapchat: bodycandy.com
TikTok:  @bodycandy