Body Candy 2021 Holiday Gift Guide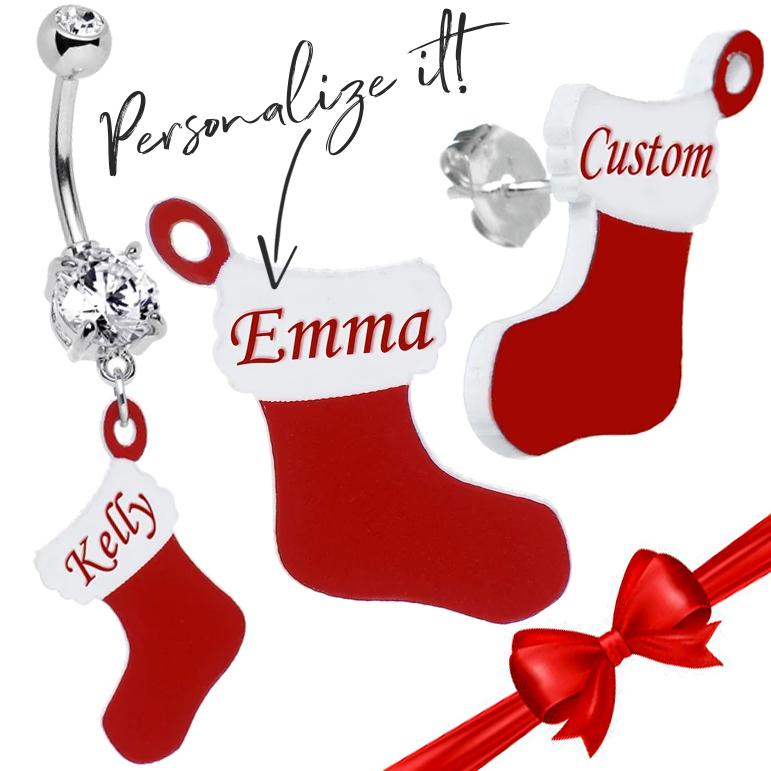 Personalized Jewelry
Put your name on it! Body Candy offers cute, customizable Christmas stockings for lots of different piercings! 
Get your body in the Christmas spirit with one of our fun little stockings! We have custom stockings available in belly button rings; nipple rings; cartilage rings; industrial bars; and earrings for earlobes!
Get creative! A customized stocking doesn't just have to be your name. Customize it with the name of your significant other or a cute nickname! We'll print stuff for people who are naughty and nice, no questions asked!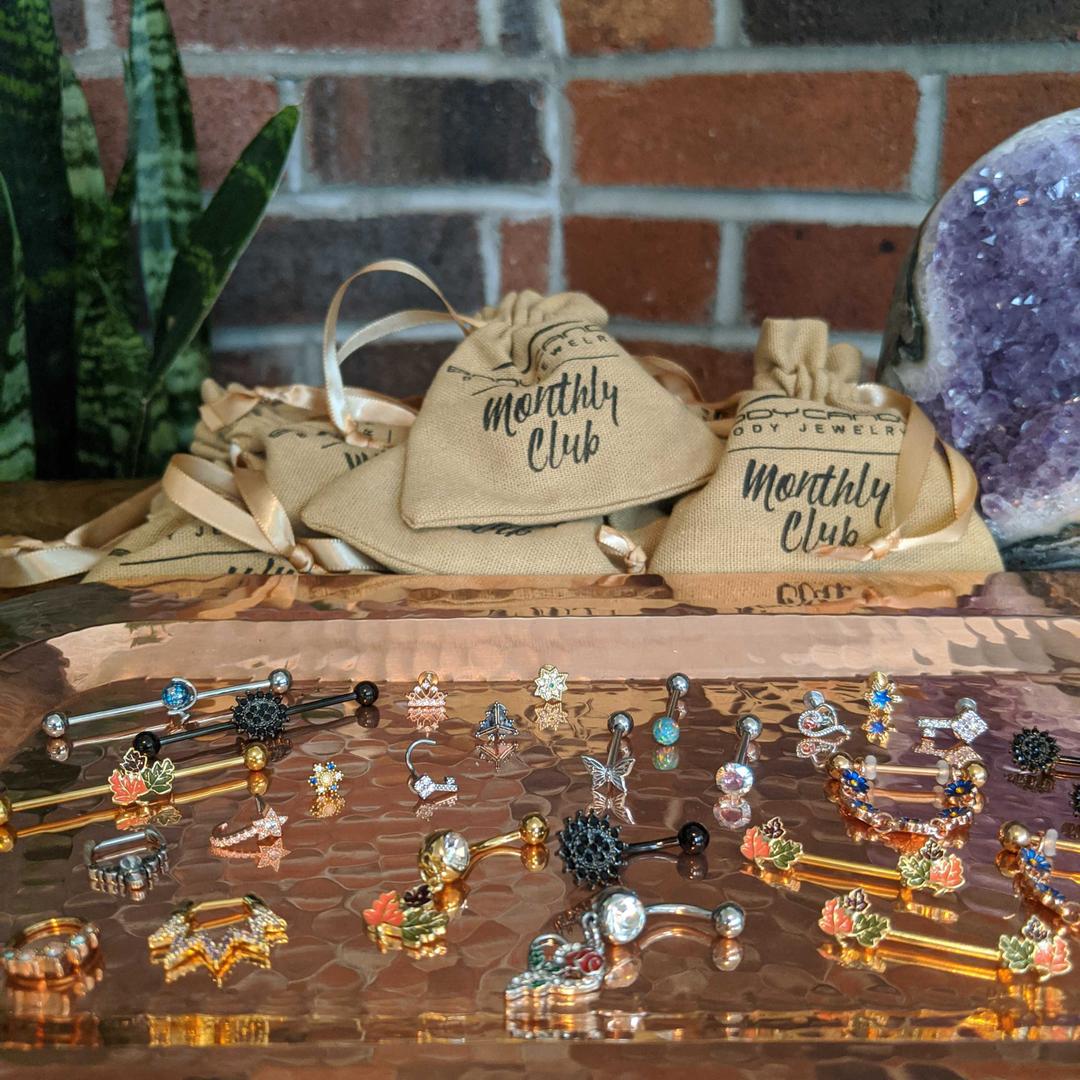 Monthly Club Subscriptions
How about a gift that keeps on giving?!

A subscription to a Body Candy monthly club is the perfect gift for your pierced or modified loved one. Body jewelry can be a really personal choice, and as much as we love our friends and family, we might not be sure exactly their tastes in jewelry. Our monthly club subscription is a great way to bypass that!

Take the decision-making out of your gift-giving! For only $14.95 (or $150 for a year where you get two months free!), we'll send any club member three (3) pieces of body jewelry to their door every month. No hassle. No worries. Your loved one will be able to grow their collection hassle-free. We hand-pick and hand-pack each of our monthly club bags with selections that are season-appropriate and fun for all!

The best part? We have a club for just about everyone: belly ring club; septum and daith club; cartilage stud club; nose ring club; industrial bar club; nipple ring club; labret club; tongue ring club; and even a vitamin c club!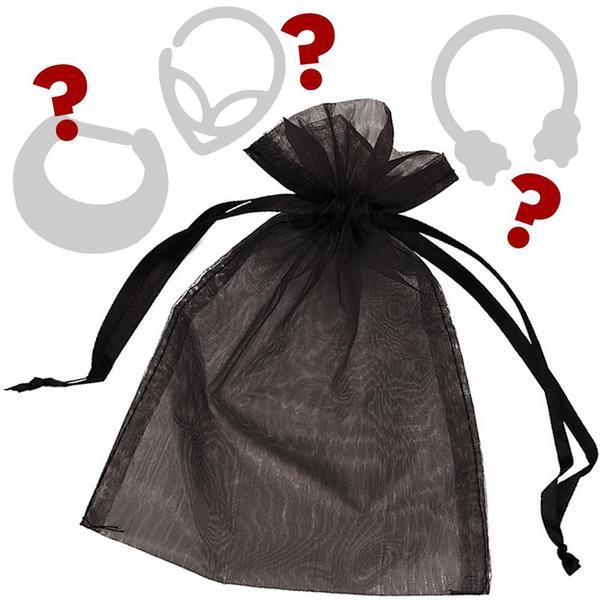 Mystery Grab Bags
Another way to surprise a loved one is with one of our fun, mystery grab bags! We get it... Sometimes it's tough to pick the right piece of jewelry for someone you love. If you're just not sure what to get... Pick a mystery bag instead! Each mystery grab bag is stuffed with three (3) random pieces of Body Jewelry. Who knows what you might get?

These make EXCELLENT stocking stuffers... But are a great story. Imagine your loved one pulling their new favorite pierce of jewelry at random! Instead of a lottery card, give your loved one a chance at the piercing lottery with mystery bags.

We have mystery belly button ring grab bags; mystery industrial bar grab bags; mystery cartilage stud grab bags; mystery nipple ring grab bags; and mystery tongue ring grab bags. Hurry - these sell out regularly!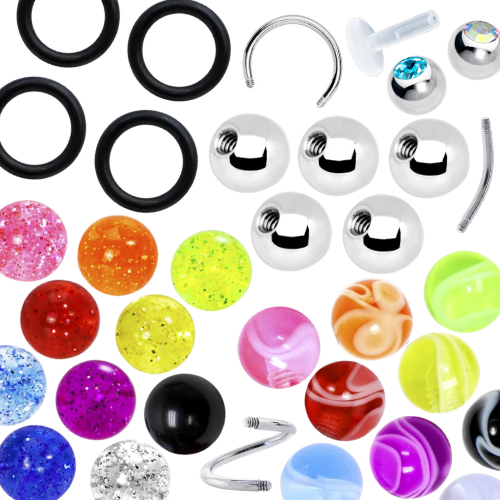 Replacement Barbell Ball Ends & Other Replacement Parts

Have you ever dropped a piercing ball down the drain? These little buggers have a tendency to fall out of our hands and bounce away into oblivion! Unfortunately, they often end up missing... And what are you gonna do with no extra ball ends on hand?!

A pack or selection of replacement ball parts is a very practical gift for your pierced loved one. They come in many different styles - sparkly acrylic, 14k gold, stainless steel ball ends, gem-end replacement balls, and even dice ends. Keep a few tucked away in your purse in case of an on-the-go piercing emergency on-the go, and stash a few extras in jewelry storage bin just in case.

Replacement balls aren't the only jewelry-related item that goes missing! Think about snagging a pack of o-rings for plugs; add-your-own-charm belly rings; or even replacement shafts (horseshoe rings, labret studs, lip rings, and even bioplast studs) to make all of your replacement balls good on all piercings! Again, another great stocking-stuffer idea!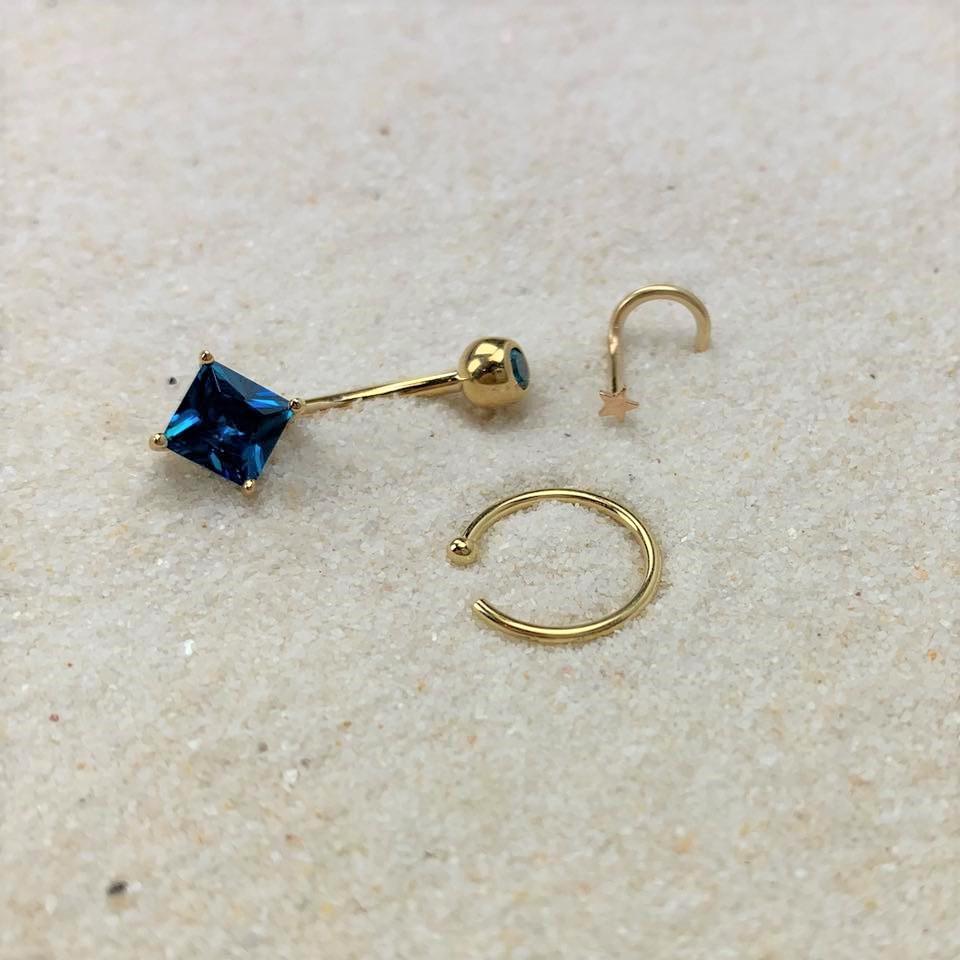 14k Gold Jewelry
Did you know that Body Candy has a master gold jeweler on staff? Yes, all of our 14k gold jewelry is handcrafted and hand-polished by an actual gold jeweler. Everything is produced in-house to ensure it heads to you at the utmost quality.

You can't go wrong with a piece of 14k body jewelry... It's a perfect way to show you care by investing in a lifelong piece of jewelry for your loved one to enjoy. 

Our gold jewelry comes in white gold, yellow gold, and rose gold - mixed metal finishes are very trendy right now - so don't be afraid to mix and match!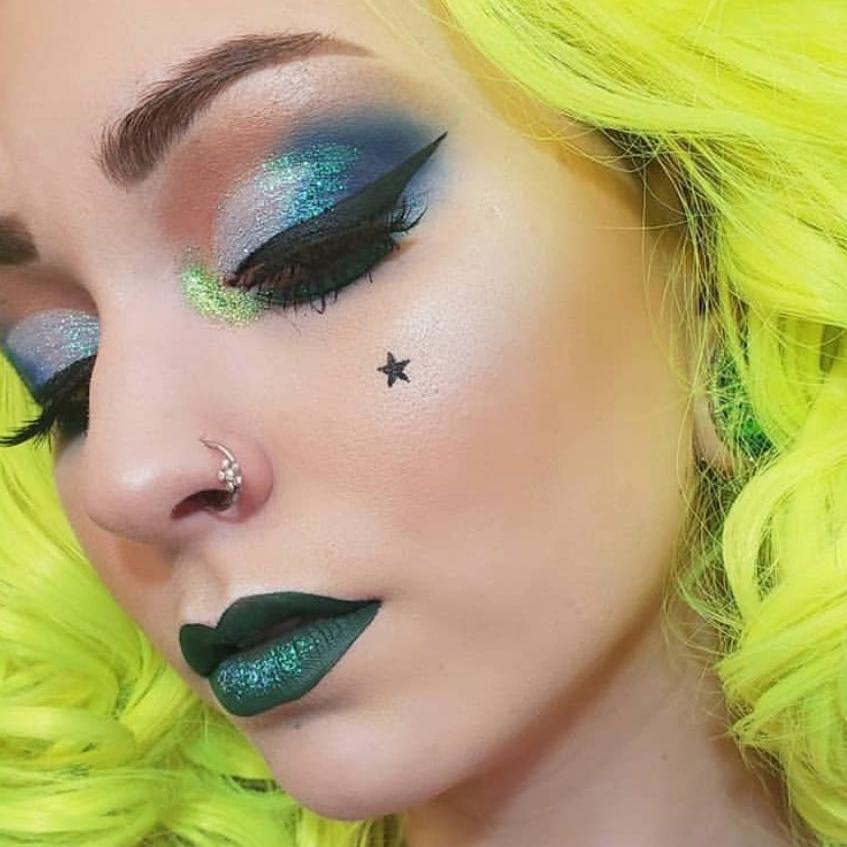 Decorate Yourself!
Tis' the season... And what better gift to give to your family, friends, and partner than yourself!
Holiday cheer is contagious. In any family, the spirit of togetherness means much more than a gift. A well-placed snowflake belly ring, snowflake plugs, or a curated santa set of jewelry can send a powerful message. "I love the holidays, and I love all of you!"
In case you missed it earlier, Body Candy also makes personalized jewelry... Let's just say you can "give yourself as a gift" in more way than one! Adorn yourself with some jewelry that has the name of your partner on it... Or maybe something a bit naughtier!

Disclaimer: Body Candy cannot ensure you will not receive coal if you're on the naughty list! (Just kidding).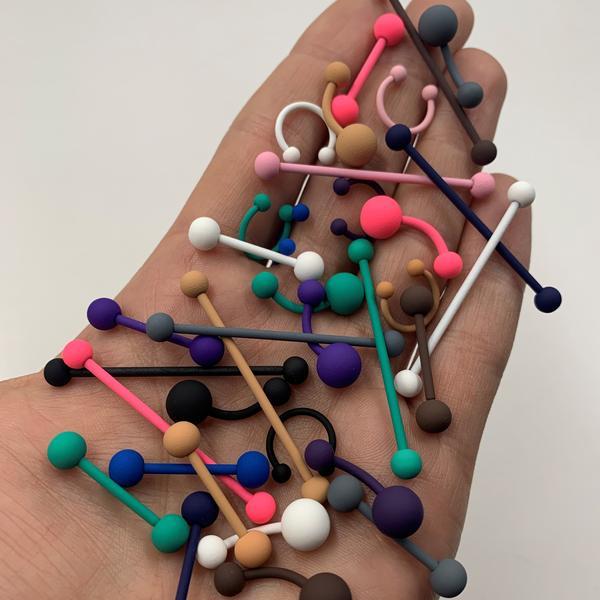 Best Sellers
Not sure what your loved one likes? Let Body Candy Babes worldwide help you decide!

Our best seller collection is literally the hottest stuff that is flying off of our shelves. There's something to be said about a piece of jewelry that lots of people love... Chances are, your loved one is going to love it too!

Looking for more of a themed suggestion? If you are unsure of where to start - some of our best selling collections include: sunflowers, mermaids, black body jewelry, matte body jewelry, bees, and (for your spooky loved ones) Halloween body jewelry!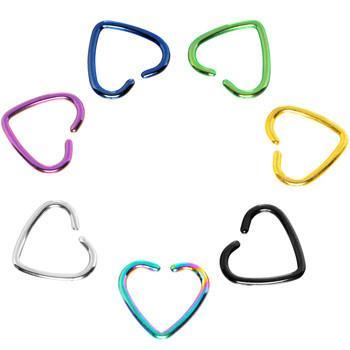 Under $5 Options
Looking for a gift on a budget? Body Candy's got your back there too!

Body jewelry comes in many different shapes, sizes, colors, and styles... And not all of them are diamond encrusted 14k gold! There's something to be said about a simple, but elegant daith earring or a great anodized titanium industrial bar. The best part is, you don't have to sacrifice quality for price.

Whether your budget is $5, $10, or $50 - we've got something that works for you!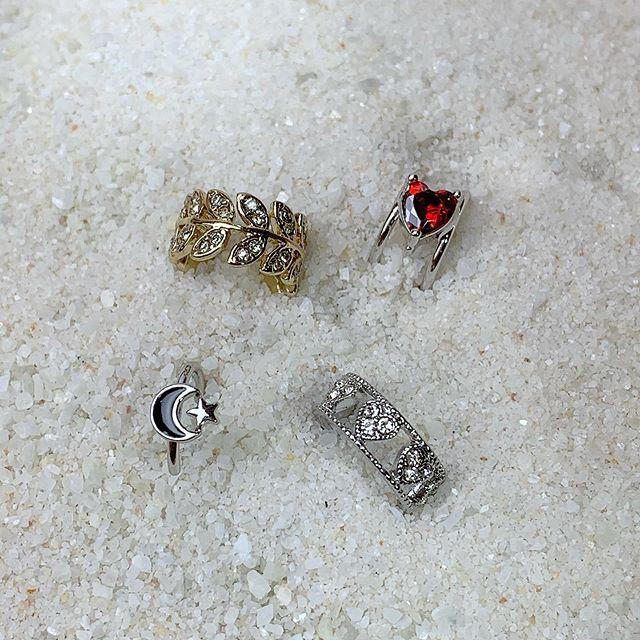 Ear Cuffs & Faux Jewelry
Do you know someone who has always wanted to be pierced, but has always been afraid to take the plunge? We've got the perfect solution - ear cuffs!

Cartilage earrings can often take up to a year to heal... If you think your loved one doesn't have the time or the patience to make it work, an ear cuff (essentially a faux cartilage stud) wraps around the ear harmlessly, but elegantly. The coolest part about these faux earrings is that they are fully adjustable and totally movable - perfect for that indecisive family member!

Ear cuffs aren't your thing? We've got lots of faux body jewelry including fake cheater plugs, faux septum rings, and back and belly chains.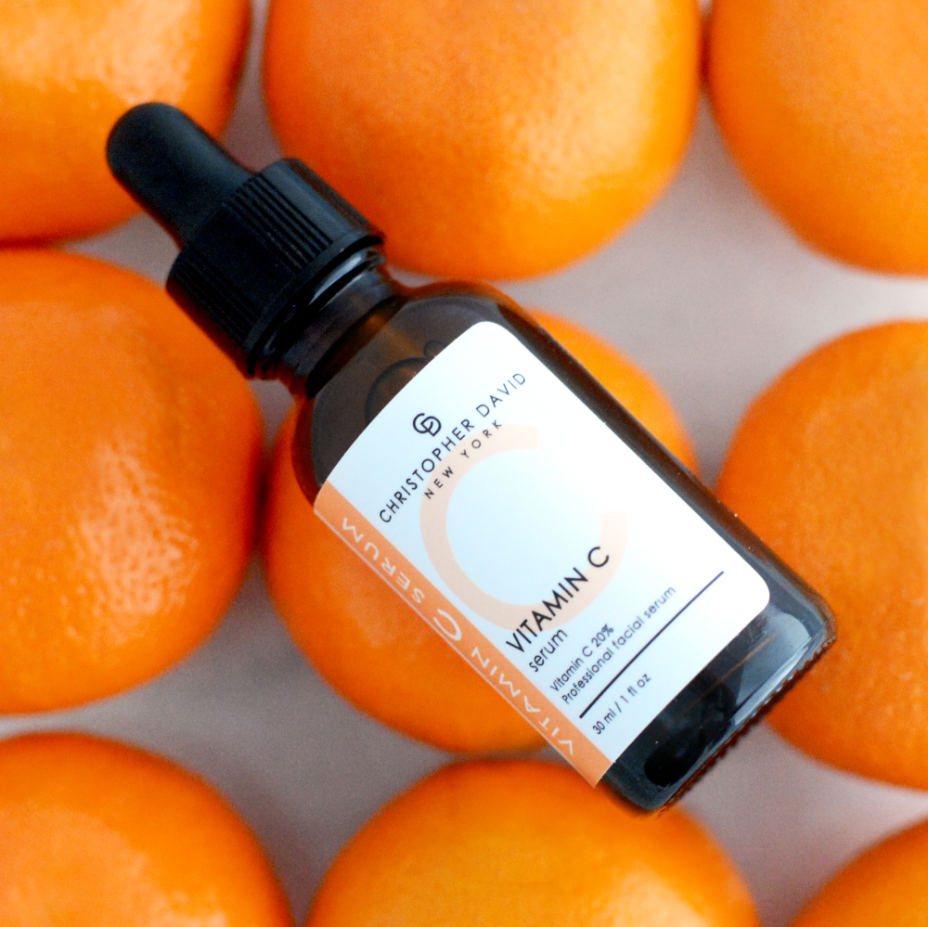 Skin Care Serum
Did you know the ideal time to start incorporating a Vitamin C serum into your daily routine is actually age 18? That's right, as soon as your late-teens, your skin can start to see the effects of sun damage, pollution, breakouts, and even stress. These environmental factors are why your skin starts to develop dark spots, fine lines, red spots, and other skin flaws that don't go away over time.

A thin and luxurious Vitamin C serum should be an integral part of any skin care regimen. When introduced into your daily routine, a protective serum can not only protect your skin from the sun, pollution, and other damaging effects, but its gentle aroma and the act of applying it as self-care can also help to reduce stress and tension.

Some of the many benefits of Vitamin C serum include: brilliance protection, treatment of dark circles, look rested and glowing, even skin texture and color, and firmness and elasticity.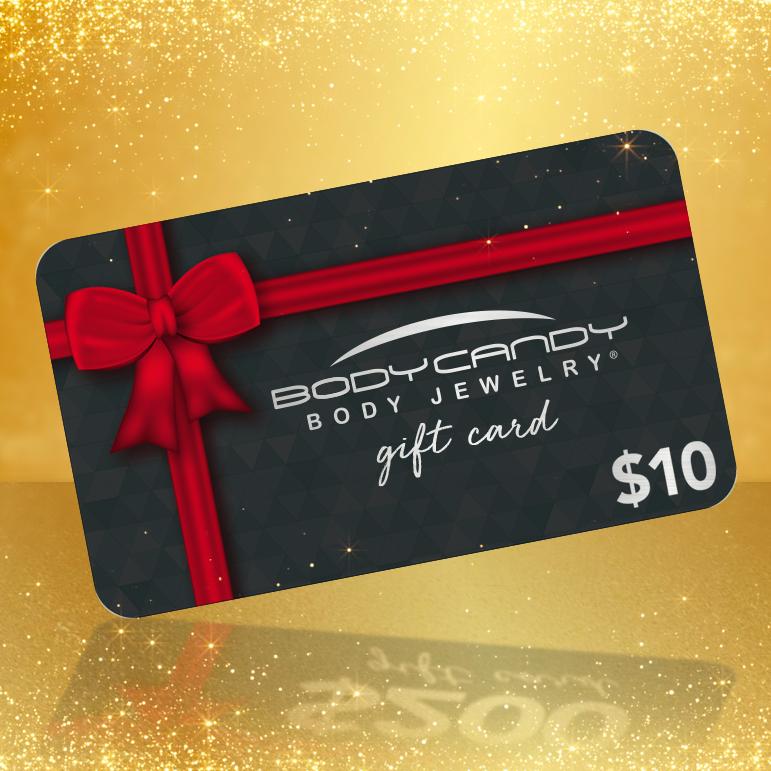 Gift Cards
Cash is king, sure... But let's be real, do we really give our loved ones cash so that they can use it on bills or something else boring? No way! Gift giving is about fun, love, and treating yourself.

As we've said before, body jewelry can be quite a personal experience. Most pierced and modified individuals know exactly what they want to look like, so their tastes are potentially very nuanced and refined. Do you want to take the chance of giving your loved one something they won't wear or will have to return?
Take the guessing game out of it! You can still give your loved ones the gift of body jewelry, but on their terms. A Body Candy gift card is simple and to the point while still sending a powerful message. "I know you love piercings... But I wanted you to have exactly what you wanted!" Perfect.
We know you could shop anywhere, so we are so thankful that you've chosen Body Candy Body Jewelry. We hope that your gift for your loved one brings them joy - as much joy as it brings us to know that our products make your friends and family happy!
It's hard to find that perfect, dead-ringer gift... Especially if you're not a pierced and modified individual yourself! We know not everyone is familiar with piercings; hence, this fun gift guide to help you get your pierced/modified friends and family a gift they'll surely love.
Ask a few questions of your loved ones and find out what they wear! We've got jewelry for just about any piercing you can think of: nipple rings; belly button rings; nose rings and nose hoops; septum rings and septum clickers; plugs for stretched ears; hangers and ear weights; earrings for earlobes; daith jewelry; conch and rook earrings; eyebrow rings; industrial bars; and much, much more.
A very happy holidays to you and yours from us here at Body Candy!
Snapchat: bodycandy.com
TikTok:  @bodycandy