Understanding Bioplast & Piercing Retainers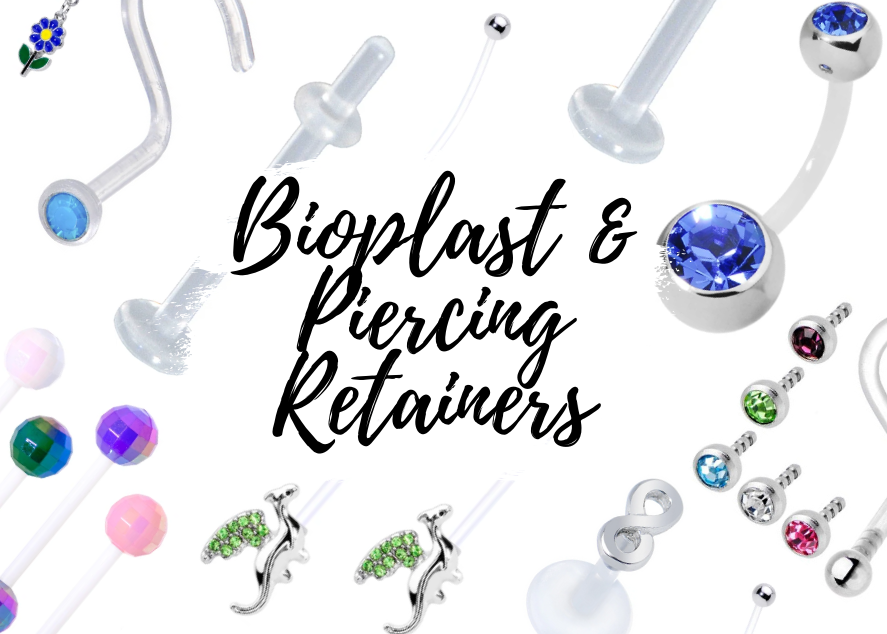 Bioplast is a form of medical "plastic" that is safe for piercings. It makes an excellent material for initial piercings and those with sensitive skin due to its biocompatibility, and flexible nature. The truly special part of this material is the fact that it can be sterilized with high temperature steam in an autoclave. Other plastics would simply melt in a high-pressure, high-temperature environment.

Another benefit of bioplast - it makes an incredible jewelry retainer material. Retainers are used to keep a piercing open and viable, even in times when you couldn't typically wear piercings. This makes it great for "hiding" your piercing for fancy functions or work, or for when you're gearing up to play sports.
Body Candy has the biggest and best selection of body jewelry in the world, including a massive selection of bioplast jewelry and bioplast retainers. From fun, colorful options to subtle, clear retainers, we have bioplast jewelry that will perfectly suit anyone's piercings. Bioplast and jewelry retainers are one of our myriad areas of expertise - learn more about this fascinating material in the blog below!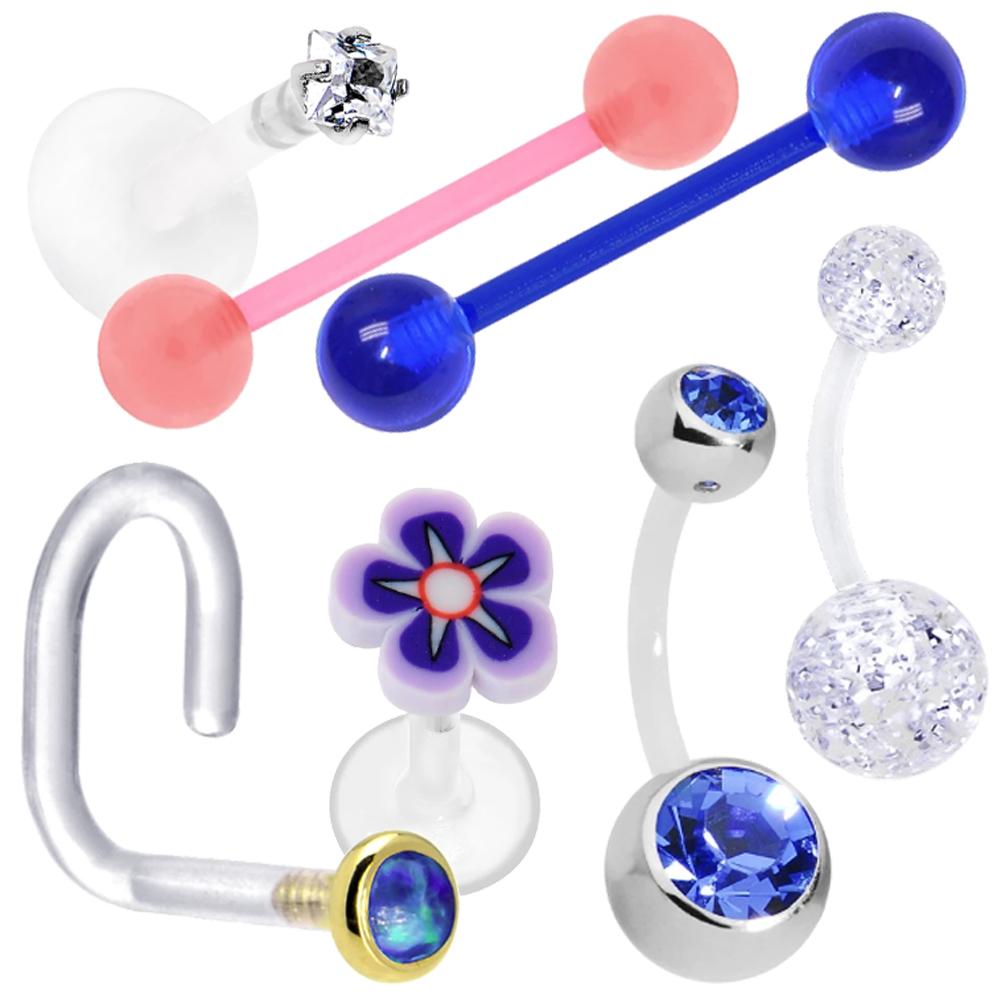 Why choose Bioplast?
With so many materials available - why choose something like bioplast for your piercings? Here's a few reasons we recommend this malleable material!
1.) Bioplast's biocompatibility - Bioplast is literally a medical material. It has been extensively tested and approved as a material that works symbiotically with human body tissue - great for healing piercings.

2.) Bioplast is inert - are you one of those people with a pesky material sensitivity? Many pierced/modified folks have trouble with nickel or other metals. Bioplast is non-metallic and thus inert, giving you a better chance of a healthy, comfy piercing.

3.) Bioplast is flexible - you can't bend a piece of surgical steel! Well... you can, but not while it's in one of your piercings! Metal jewelry won't flex with the natural movements of your body, which is fine in most cases... But athletes and  Bioplast will bend but not break, making it a great choice for people living an active lifestyle. Since it flexes, it puts less pressure on a piercing.

4.) Great for healing - It's inert. It's biocompatible. It's flexibile. These traits help bioplast control swelling and keep the chance of infection at a minimum. Not to mention, other plastics cannot be sterilized via autoclave like Bioplast.

5.) Bioplast is the perfect material for retainers - Unlike surgical steel, 14k gold body jewelry, titanium, or other metals, Bioplast put extra pressure on the skin when you're healing or staying extra active. Although it comes in several colors, Bioplast's most common usage is clear, making it perfect for those situations where you'll need to hide your piercings like school, work, or Thanksgiving dinner at grandma's.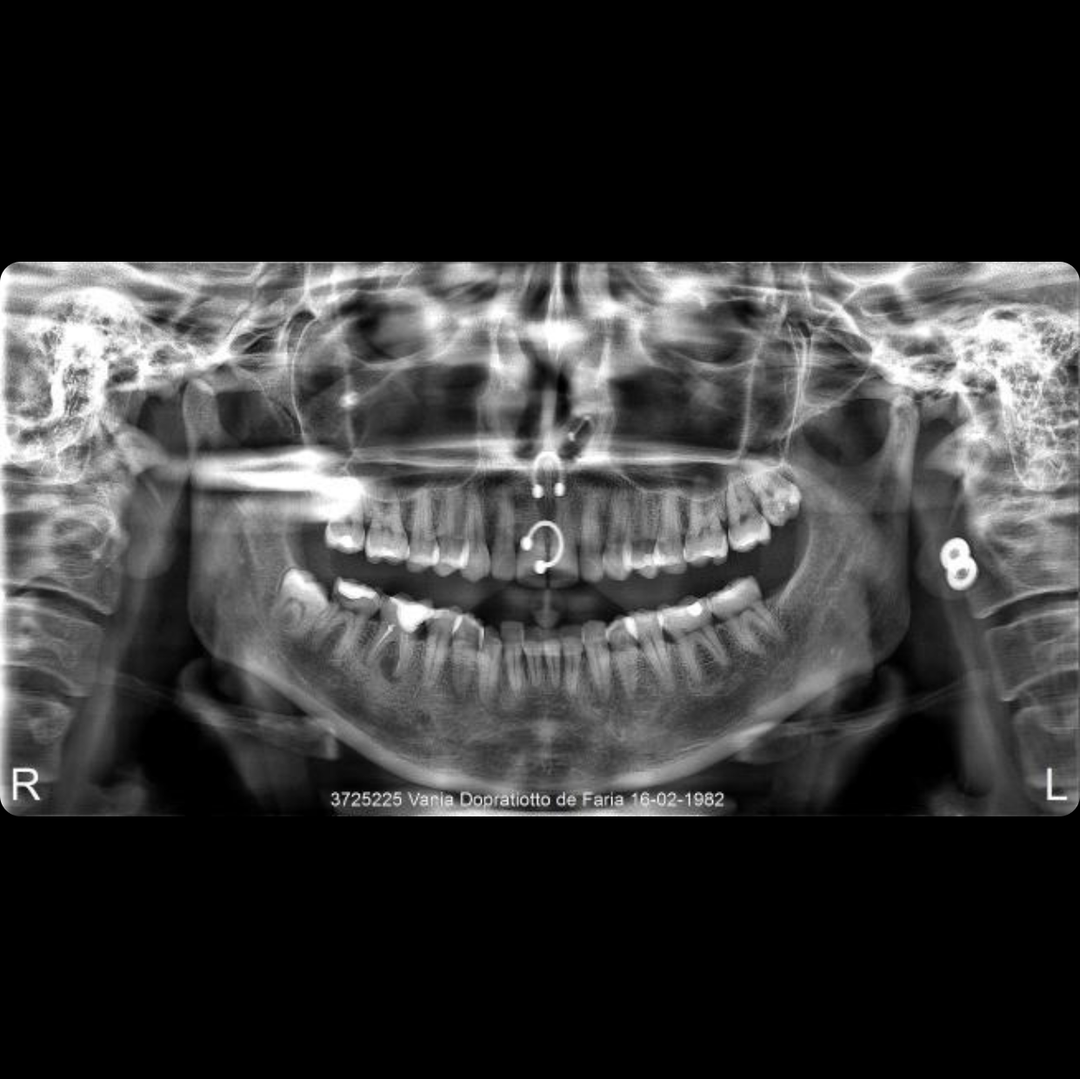 What is a jewelry retainer?
A piercing retainer is worn in place of body jewelry, either to hide or disguise the piercing, or to keep it open and viable when a regular piece of jewelry cannot be worn. Typically, retainers are clear, plastic "tools" made to wear in the body.


Great for the doctor's office

Since they are not magnetic, Bioplast retainers are safe to wear during MRIs, x-rays, and other operations. Even beyond surgical procedures, a visit to the doctor is a routine part of most people's lives. Regardless of the situation, wearing a piece of metal jewelry might complicate an otherwise routine procedure or put your body in actual danger. Switch to a flexible and friendly bioplast retainer before your appointment to ensure the utmost success of your trip to the doctor.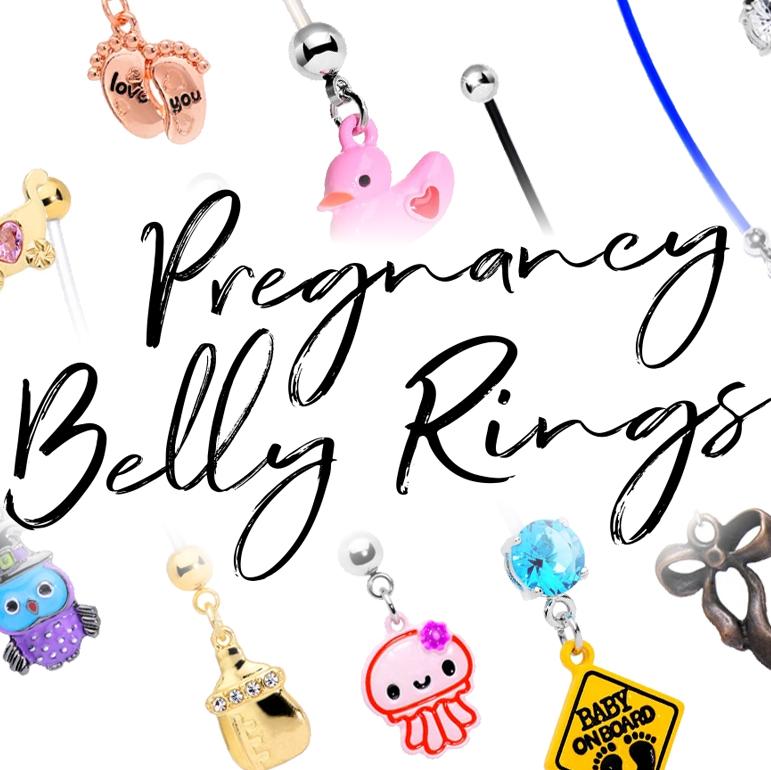 Pregnancy Belly Rings?!


Just because you are pregnant doesn't mean you have to lose the belly ring! A pregnancy belly button ring is a unique kind of retainer worn in a navel piercing... You guessed it - these are made out of bioplast for the safest, most comfortable fit for you and your growing baby bump.

These special retainers are made so that expectant mothers can comfortably and safely keep their navel piercings while they are pregnant. You might wonder why pregnancy retainers look so long, but that length is actually quite intentional. These special bioplast retainers are made to be extra long because they are customizable. 

Learn more about pregnancy belly button rings here.