Hey Body Candy  Babes!
Happy Thursday qts! Welcome to my weekly e-zine, The Tea.
Whew! It's exciting and refreshing to get out of town every now and then... But nobody ever talks about how nice it is to get back into your groove in the comfort of your own home. Body Candy HQ is in Buffalo, NY, which most people equate with snow, the Buffalo Bills/Sabres, and MORE snow... But it's actually a really cute place to live. There's a thriving art scene here and as a musician, that's super important to me... And don't let the haters fool you, I personally love the snow, but for at least half the year, the weather is great! 
Something that really caught my attention when I was gone... Buffalo has AMAZING food. No offense to Las Vegas (In-N-Out Burger was nice - it doesn't exist on the East Coast), but there's just something about Buffalo cuisine that no other place else can touch - especially our pizza. Rumor has it - there's something "in the water" around here that makes our pizza dough unlike any other... Paired up with our world-famous chicken wings? You can't go wrong.
Anyways - anyone who knows me knows I love snacks! Who knew I would be most homesick about the food from home? I'm gonna try something different with FB Live this week. Tune in on Friday at 1pm EST, you might catch me in a park or a cafe, snackin' on some of my favorite Buffalo staples!

♡
Gotta give a specific shout out to all of our Gemini babes this month - happy early birthday! If you or someone you know has a late May - mid June b-day, make sure you drop by Body Candy's Body Jewelry Blog. We wrote a very special Zodiac Piercing Guide for all of our sweet, whimsical "twins" out there! My favorite thing about Geminis - they are super smart social butterflies :). Gold is their color - so make sure you swing by our store and pick them up something shiny!
As the queen Body Candy bee, I just have to say that your likes, comments, and interactions on all of our posts mean so much to me. Here's the bottom line: if you like what we're up to, let me know! If there's something you want to know about, let me know! I'm listening and I will do my research on what you want to know about :).
If you're here for my vlog, I have to assume you like Body Candy... If you are a jewelry fiend and want some absolutely insane deals, you should think about signing up to be a supporter on our Facebook page... We're always dealing out excellent coupons codes, bonus content, and sincere Alley energy that make it all totally worth your support!

Wishing you lots of Buffalove, babes!
(Buffa) Love,
- Alley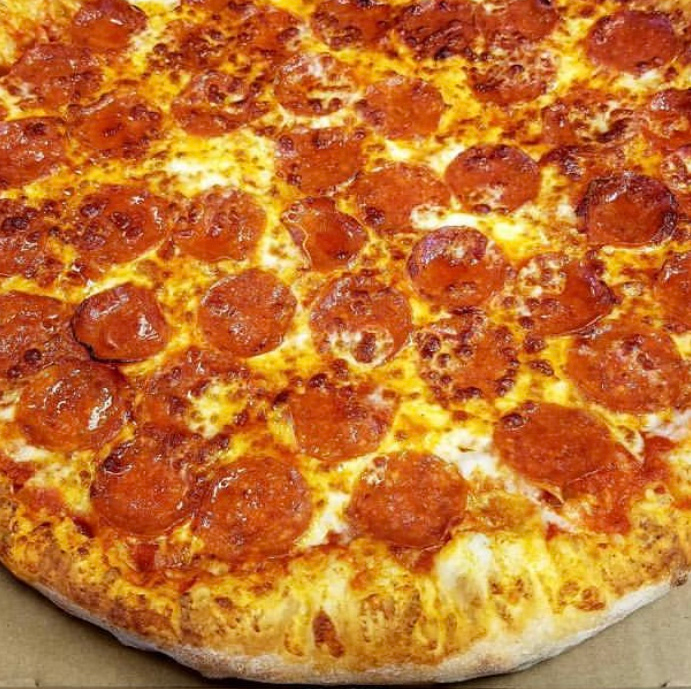 Babe of the Week:
Pizza
Do you know that saying, "pizza is my boyfriend?" I'm happily married, but pizza is a close second! Any Buffalonian will tell you that our pizza might be is the best pizza in the world.
Let me just say... I love all my Body Candy Babes (and my husband), but i am VERY PASSIONATE about a delicious pizza. My toppings of choice include: onions, mushrooms, and my very favorite secret ingredient - banana peppers. For the true Alley experience, blue cheese is absolutely mandatory. I'm not picky though - a few months ago I had some pineapple pizza, and it was one of the best 'zas I've ever had. How about you babes, how do you take your pizza?  
If you'd like your very own chance to be featured here as babe of the week, tag @bodycandy or #bodycandy on any (and all) of your pierced and modded selfies. Make sure you're showing off your Body Candy body jewelry!

Snapchat: bodycandy.com
TikTok:  @bodycandy