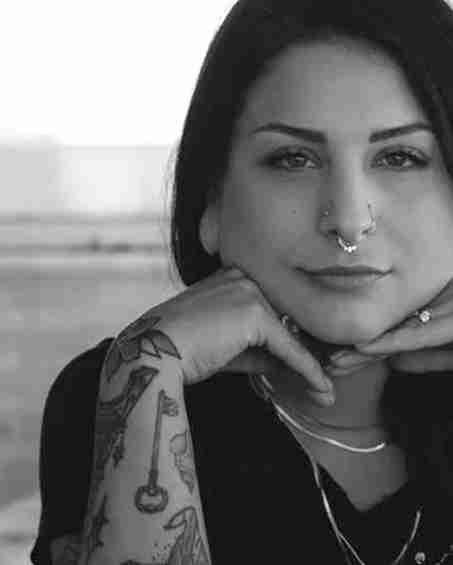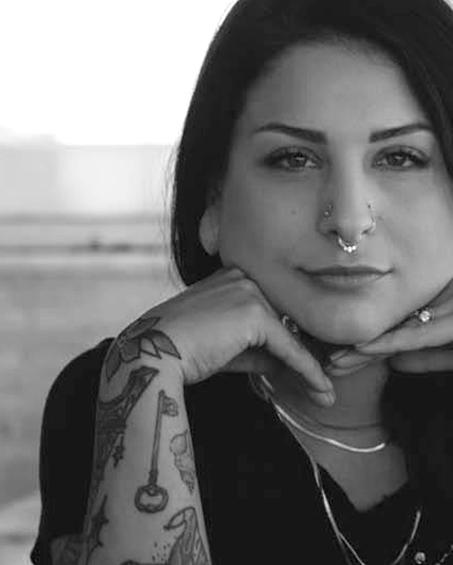 Dear Alley is our weekly advice column for pierced, inked, and amazing individuals (and everyone else too!) who might need a nudge in the right direction. Relationships, mods, or whatever, Alley's got you covered :).
Do you have a question for Alley, submit it to DearAlley@bodycandy.com for your chance to get featured!
Disclaimer: Body Candy is only here to give you fun and helpful advice and information when it comes to getting pierced. Always consult a professional piercer to make sure a new piercing is right for you!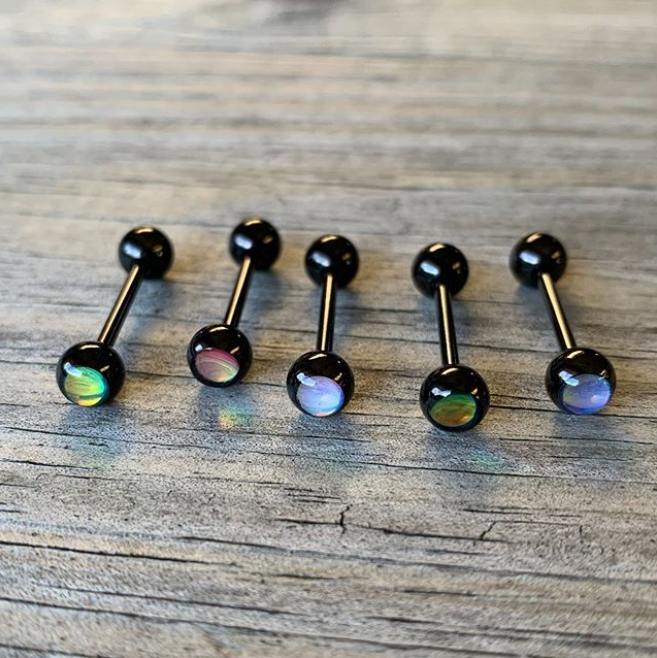 Dear Alley,

   

First of all, I love seeing this in my email every week!

I've just been wanting to get my tongue pierced but I don't want to be perceived as "trashy." That's how a few people I know have put it. I just wanted your input, thank you!

- Hannah


Alley: Hi Hannah!




Thanks for the kind words... And what a coincidence, I love ending up in your inbox every week ;)!

I don't personally have a tongue piercing, so you should take my advice here with a grain of salt. I will say this - there are lots of people out there that just don't like piercings. Belly rings, nipple rings, lip rings, nose rings... It doesn't matter, these "haters" will be critical of your mod.

Specific to tongue rings, without getting too raunchy... When these uninformed haters see a tongue ring, they assume its purpose is to be used in a sexual way. This is simply a surface-level analysis of this otherwise very beautiful body modification, and while it certainly can be used as a way to heighten bedroom experiences, for most people, it's just another cool way to express yourself via body jewelry. 

Plenty of people have tongue piercings that aren't "trashy" (and even if you want to be "trashy," there's nothing wrong with that either, you do you)! I think this piercing (just like any piercing) is all about how you want to be perceived. If you're running around sticking your tongue out in a suggestive way, that might change people's opinion of you.



On the other hand, if you want a cool opal barbell through the middle of your tongue... Do it. It doesn't matter what anyone else thinks. 



Love,

- Alley

Dear Alley,


How are you? I have an industrial piercing that I got on the 10th of October. I have a tiny keloid at the hole closest to my hair line.

I'm doing the aspirin paste on it and the H2O Ocean spray, is there anything else I can do? The picture is attached.

- M.R.
Alley: Hey M.R.!

I'm doing very well, thanks for asking :).

Thanks for the picture evidence... It's a little blurry, but it's also helpful when diagnosing what's going on with your industrial bar. I am not a professional piercer (so you might also want to consult someone who is more qualified to give advice related to your symptoms), but to me, this looks like a piercing bump, aka "hypertrophic scarring." I do not think this is a keloid. Long story short - piercing bumps are super common and are soft, pink, and fluid filled. Keloids are darker (pink or brown) and are itchy and painful. For more info - check out this blog here.

First and foremost, I notice you wearing a headband really close to your industrial bar. I don't usually recommend any sort of clothing/accessory that will put any unnecessary pressure on your ear - this includes headphones, hats, hoods, headbands, or anything that is going to bump, prod, or rustle your healing piercing... And definitely don't sleep on it!

Second, cartilage piercings like the industrial are really tricky. They often take up to a year to totally heal up, so that means your cartilage piercing is not only super-fresh, but also super-sensitive. I don't think it's uncommon to have a piercing bump this soon into your healing process... But you should plan for just about a years worth of healing time before you aren't babying it anymore.

For now, be sure to avoid any unnecessary stress on your ear and keep up with your aftercare routine (although I really only recommend one gentle salt soak per day). If the piercing bump starts getting worse (redness, sharp pain, develops a smell, starts oozing yellow/green), I think it's time to go back to your piercer and ask them for their advice. 


Love,

- Alley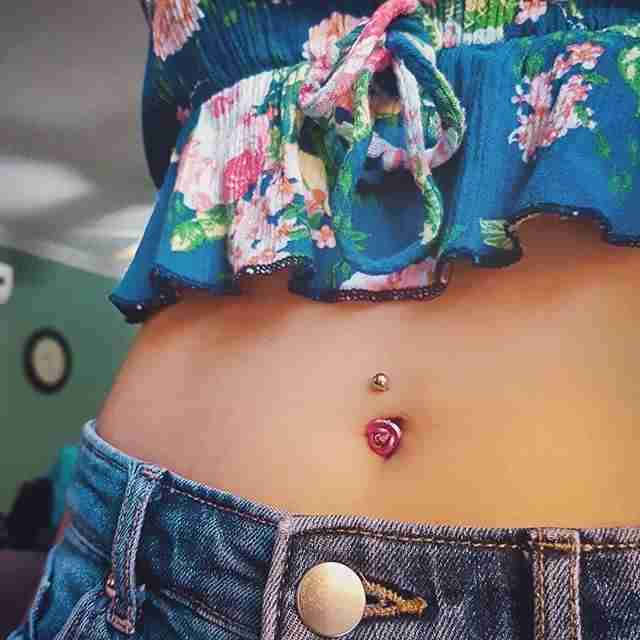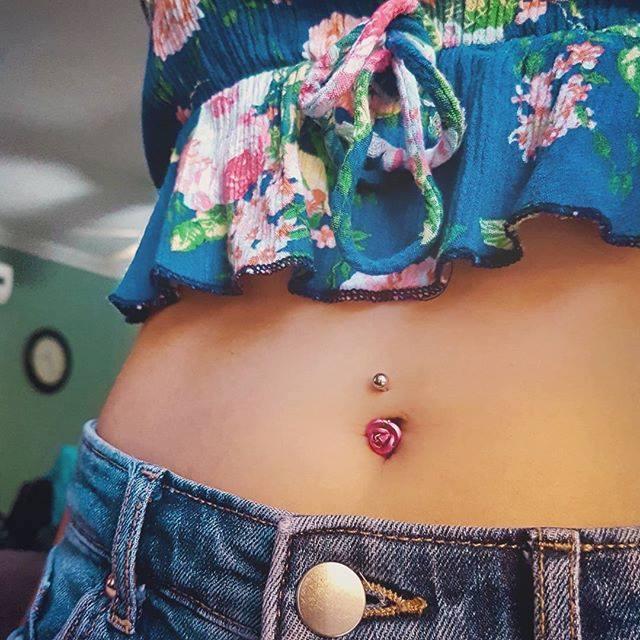 Dear Alley,
 

So, a little over a month ago I got my navel pierced cause let's face it, everyone's tummy could use more love, and when I asked the piercer about aftercare I was told to clean it twice a day by JUST spraying bactine on it.

Now, this isn't my first piercing so on the inside my brain IMMEDIATELY SCREAMED: NO!!! I'm currently cleaning it with a simple sterile saline solution 3 times a day and it seems to be healing really well! Was I right to go against my piercer's recommendations though? I've heard bad things about using bactine on piercings.

- Kaitlin

Alley: Hey Kaitlin!

AHHH!! I'm screaming right alongside of you!

Although I am not a professional piercer and I would typically tell you to follow your piercer's advice, this is one instance where I have to disagree wholeheartedly.

Bactine is specifically formulated for burns and mild abrasions (check the side of the packaging - it tells you specifically it isn't for puncture wounds). This is a definite no-no for your fresh piercing. Same goes for a laundry list of other harsh chemicals including (but not limited to): tea tree oil, alcohol, peroxide, or anything with the chemical triclosan in it. If you'd like more info on what you shouldn't put on your piercing, check out this blog here.

I agree that everyone's tummy deserves a bit more love (I love my navel piercing, and I hope you do too). Do right by your belly ring and continue using your simple and sterile saline solution - that's exactly what you should be using to keep your piercing clean. A gentle salt-soak once per day is my typical recommendation; three times a day might work for you, but cleaning too often can also leave your belly piercing chapped or dried out, which may prolong your heal time. Once a day should be just enough to keep your piercing moist, but clean.

Good call on avoiding this bad advice... Piercer's don't always get it right, but I do recommend finding a different piercer in your area that you can turn to if you have any more questions!
Love,
- Alley 

Snapchat: bodycandy.com
TikTok:  @bodycandy