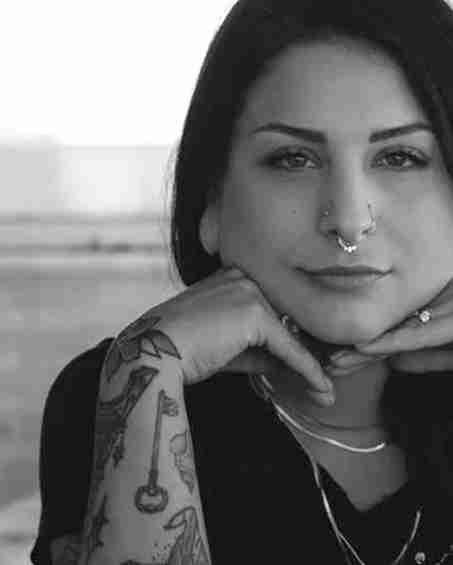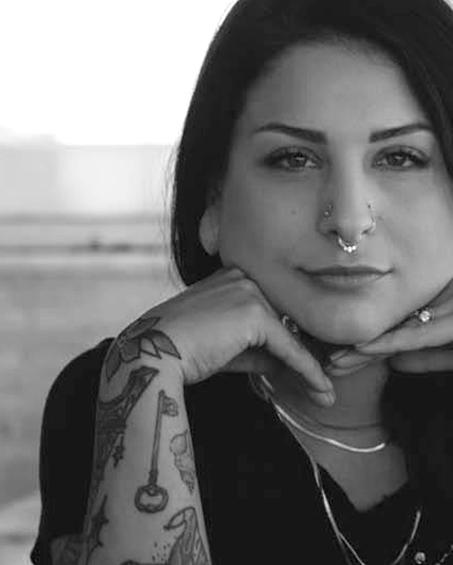 Dear Alley is our weekly advice column for pierced, inked, and amazing individuals (and everyone else too!) who might need a nudge in the right direction. Relationships, mods, or whatever, Alley's got you covered :).
Do you have a question for Alley, submit it to DearAlley@bodycandy.com for your chance to get featured!
Disclaimer: Body Candy is only here to give you fun and helpful advice and information when it comes to getting pierced. Always consult a professional piercer to make sure a new piercing is right for you!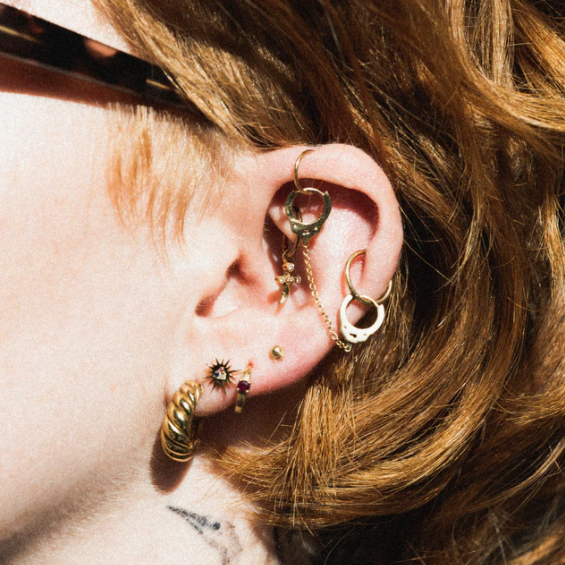 Dear Alley ,

I have a suggestion for you: I got the "f***" earrings (I'll tag it on my 'gram) and I think they would make great cheater plugs. I've been a customer for a long time and I love your products!

And a question: I've always wanted an industrial in my ear. I had keloids which I had removed with steroid shots long long ago. If I get an industrial, will I still get keloids, because I need that pitchfork barbell! Thanks a bunch!

- Puddin'


Alley: Hey Puddin'!


Thank you for your support and so glad to hear you like our Body Candy originals! Sometimes our f*** jewelry gets flagged for being an obscenity, but it's actually one of our best sellers! Sometimes you just gotta tell someone to buzz off using nothing but your body jewelry.

First, I want to say that I am neither a piercing professional nor a medical professional, so I should not be your last stop for this question. Keloids are a very serious issue, much worse than a casual piercing bump, and should not be taken lightly. For a more in-depth look at what a keloid is, check out this blog.

If you've had keloids before, there isn't a 100% chance that you'll develop keloids again... But it is a pretty good indication that you might! What's more, if you are a person of Asian, African, or Hispanic descent, you are fifteen to twenty times more likely to develop keloids. If you've already experienced keloids on your ear cartilage before, you already know you're at risk for developing new keloids.

Puddin', the best way to avoid keloids is, unfortunately, to avoid new piercings. This is ultimately a decision you will need to make for yourself. If you're set on trying out an industrial piercing, head to your piercer and be honest with them about your experiences with keloids in the past. You and your piercer should come to an informed decision together about how to proceed.
Love,

- Alley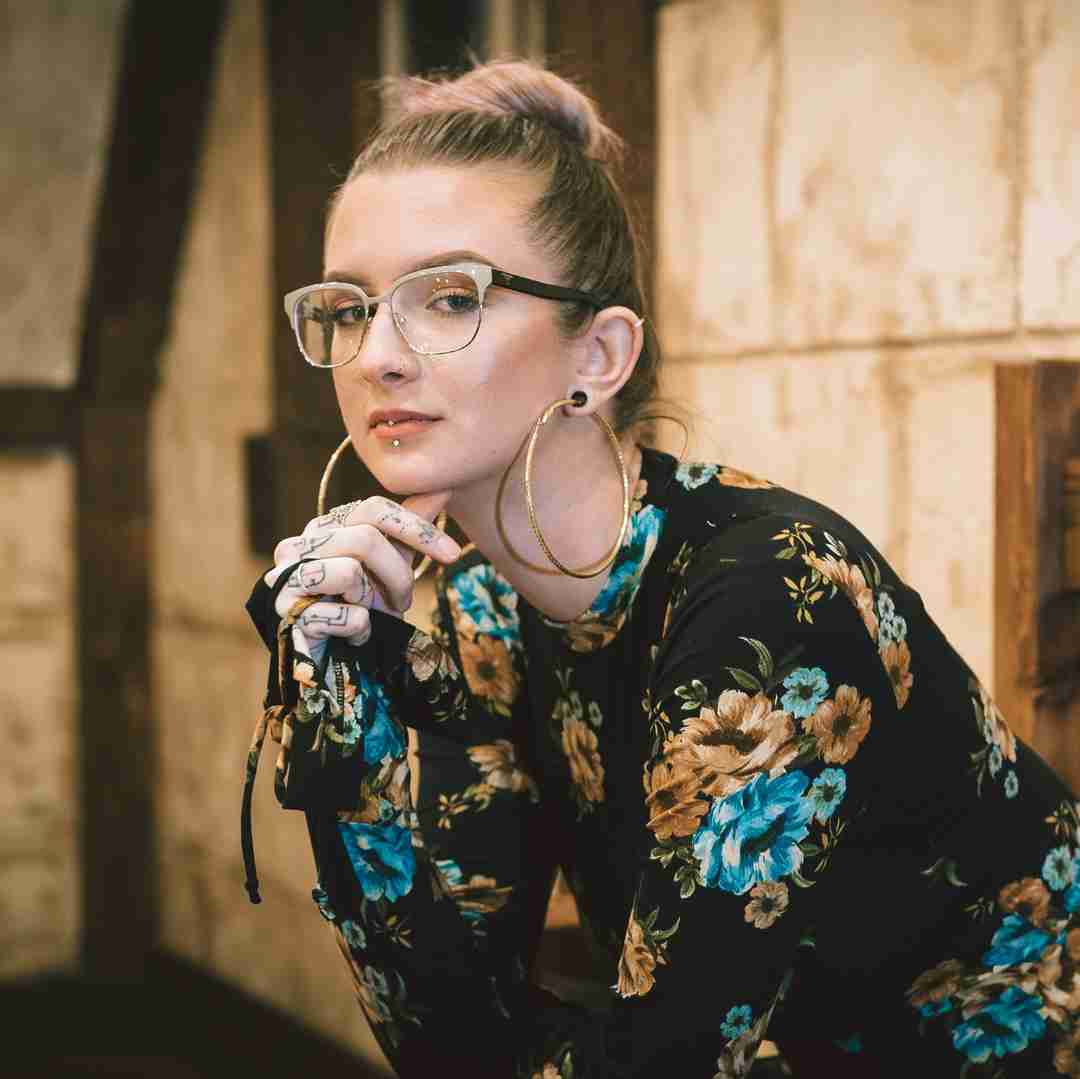 Hi Alley,

I recently got my daith pierced. I've been doing all the responsible aftercare things - a sea salt soak in the evening, and saline spray in the morning. I let warm water run over it in the shower, and try to remove any crust with tissues and moistened Q-tips.

However, there's still some stubborn dried blood that just cannot be dislodged. Is it OK to leave a bit of crust around the piercing, or must I clean everything away (which seems impossible without bumping and irritating the piercing - it's in such a tricky spot)?

Sincerely,

- Ellie

Alley: Hi Ellie!
Great question! I'm proud of you for practicing excellent aftercare... Your daith is going to thank you in the upcoming months for your high-quality attention to detail.

"Crusties," as we lovingly refer to them, are a part of getting new piercings. Sometimes, they're yellowish; sometimes they're opaque; and sometimes they're dried blood. Even with the best aftercare (which it sounds like you've got under control), crusties still appear. Even with fully-healed piercings, crusties show up. Crusties are normal.

For anyone who isn't familiar with the daith piercing, it is a cartilage piercing located in the innermost fold of the your ear. In your situation, I don't think a bit of stubborn dried blood is going to make or break your new piercing. Like you said, the daith is in a tricky spot - it's more important to give your daith room and space to heal than it is to have your jewelry be crusty-less.

My best advice - keep up your current aftercare routine! Other than your gentle cleaning methods thus far, LITHA - once your daith has completely healed (give it about a year total), you'll be able to change your jewelry and finally get that stubborn crusty out of your life for good!


Love,

- Alley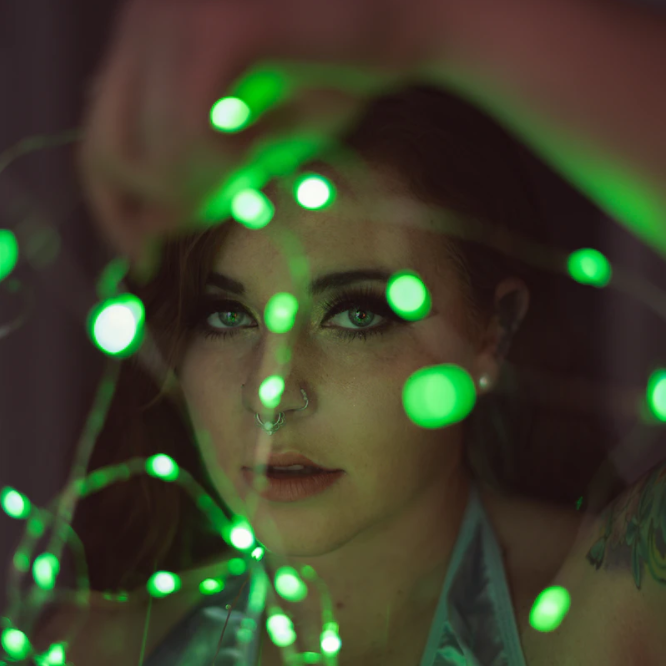 Dear Alley,

I am 57 and just got my nose pierced. I love it! It was pierced with a 16 gauge needle.

It has healed and I want to buy a nose bone, do I get a 16 or 18 gauge? I am having a hard time finding 16 gauge in a bone.

- Jodi

Alley: Hey Jodi!

Congrats on your nose piercing! So glad you took the plunge at 57 - piercings know no age!

It's not uncommon for noses to be pierced at 16g, but it's definitely not the standard size... That's probably why you're having a tough time finding a nose bone in the correct size. Most nose rings, specifically nose bones, are made in 18g or 20g.

"Gauge" refers to the thickness of the part of the jewelry that goes through your body. As the number of the gauge increases in size, the thickness of the jewelry decreases. In this case, a 16g nose ring would be thicker than a 20g nose ring.

If you continue to have difficulty finding a 16g nose bone (which might be the case), since 16g is thicker than 18g, you'll be able to wear an 18g nose ring with no problem. I think dropping to a 20g nose ring might be a little too thin for your 16g nose piercing.

Before I sign off, I have a few things for you to keep in mind Jodi! First, you said that you "just" got your nose pierced... If you just got your nose pierced, it most definitely has NOT healed yet. Many nose rings take up to a year to heal completely, so please use caution before you rush into a new piercing. 

Lastly, nose bones are notorious for falling out... So, especially if you plan on downsizing to an 18g nose bone, you need to be careful to make sure your jewelry stays in. If your jewelry falls out and you don't realize it, your nose piercing hole could close up and you'll need to get re-pierced.


Love,
- Alley 

Snapchat: bodycandy.com
TikTok:  @bodycandy