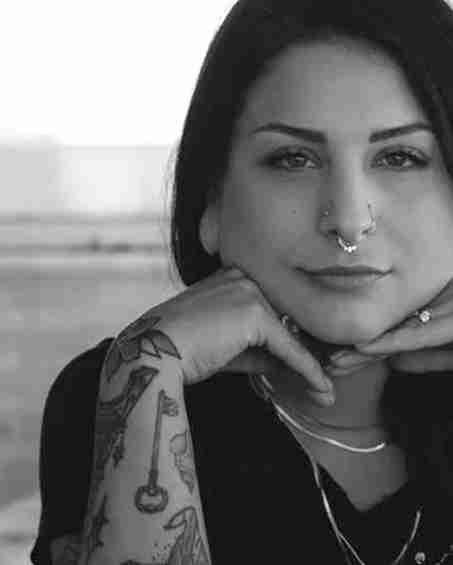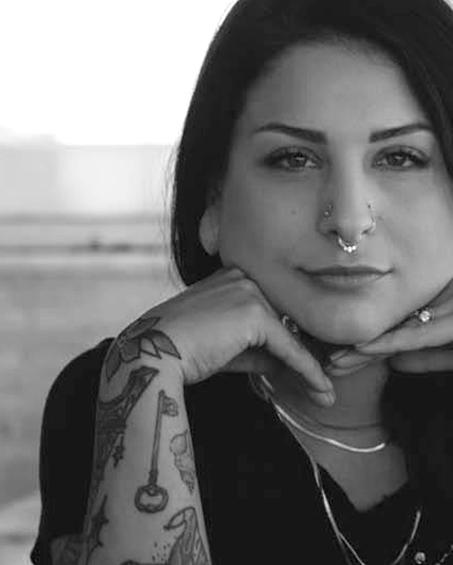 Dear Alley is our weekly advice column for pierced, inked, and amazing individuals (and everyone else too!) who might need a nudge in the right direction. Relationships, mods, or whatever, Alley's got you covered :).
Do you have a question for Alley, submit it to DearAlley@bodycandy.com for your chance to get featured!
Disclaimer: Body Candy is only here to give you fun and helpful advice and information when it comes to getting pierced. Always consult a professional piercer to make sure a new piercing is right for you!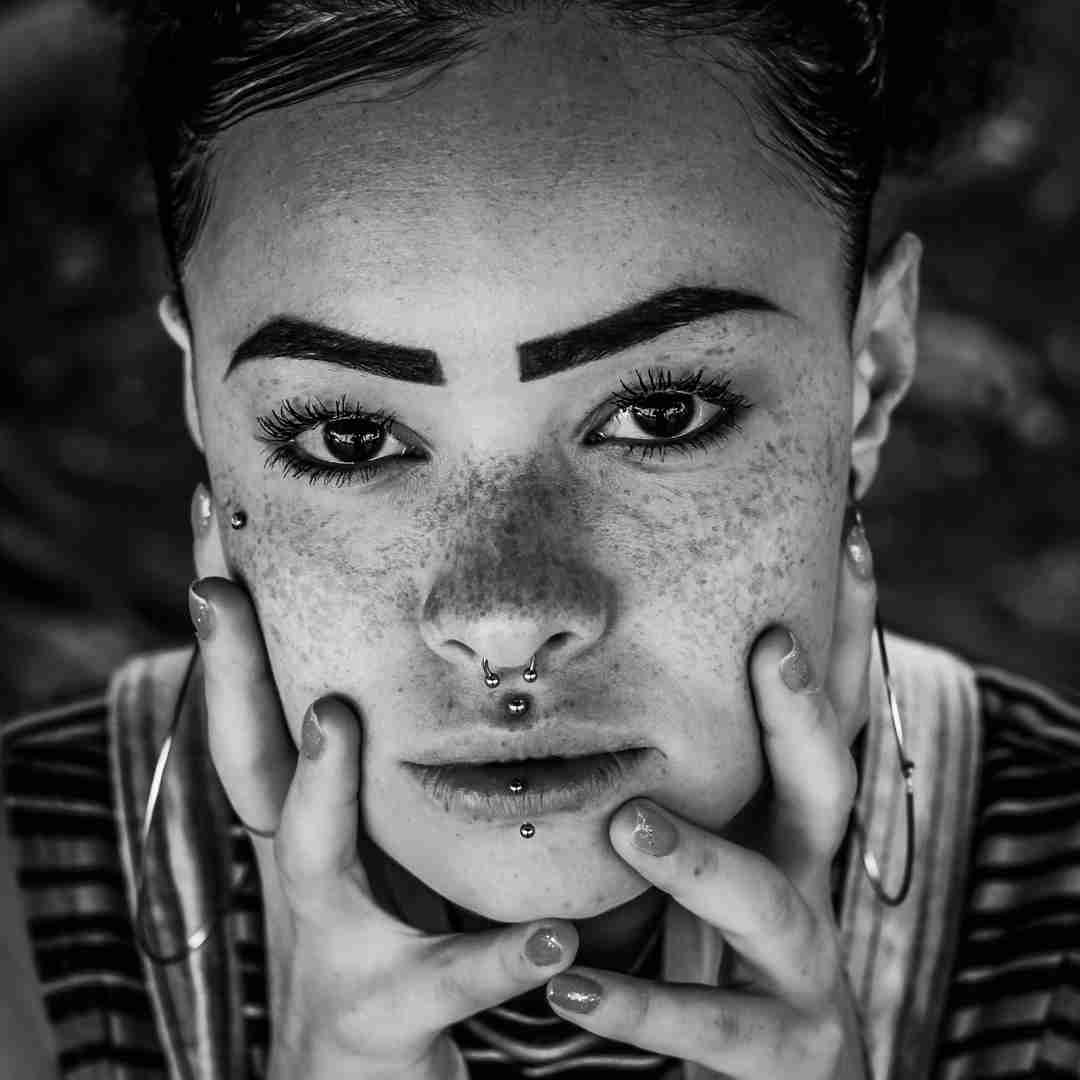 Hello,

I love the blog and website, very educating and beautiful jewelry.

I am looking into getting dermal piercings in my hands and there is some basic info out there about them, however I would love your opinion in general.

It is hard to find any information about how long-term dermals are, I know they are known for either rejecting or migrating so I am curious if it is possible to keep a dermal permanent. I really would like a scoop tongue piercing and smiley, inner upper lip too, however I know migration is a big problem and I talk for a living so I worry over those options.

Thank you for your time,
Jennifer
Alley: Hey Jennifer!


Thanks for the kind words :)! There are a few different questions here, so lets start with dermals:

Can you get a dermal in your finger? Yes. Do I personally recommend this? No. I did a Tea on this topic this week - check it out here for more info! 

Dermals are prone to migration and rejection, in part due to their tendency to get snagged or bumped. Think about how often you reach into your pockets/purse; wash your hands; or work with your hands (cooking, gardening) throughout the day; would keeping a dermal clean and un-rustled get in the way of any of these activities for you? 

It's certainly possible to have a permanent dermal, but beyond keeping it safe, happy, and healthy, there's not much you can do to 100% protect it for all-time. Dermals can be placed anywhere, so you could always consider somewhere with less traffic (think sternum, cheekbone, nape of your neck, etc). I'm not saying to avoid getting a dermal, but if you're serious about getting a dermal on a high-traffic area like your finger, it's important to prepare yourself for the  very real possibility that it might migrate or reject.

As far as the smiley, scoop, and inner lip piercings - these also have a tendency to migrate (with their own complications - be sure to consult a piercer about these). Again, I'm not saying DON'T get these piercings... Just be prepared that you may not be able to keep them forever, even if if you do everything right.

Long story short - these are all very unique piercings that look amazing... But go into these journeys knowing all the risks, including rejection and migration, and be prepared for the possibility that they might happen to you.

As always, if you have more questions, have an in-person consult with a piercer you trust, preferably someone that has dermal experience and is APP-certified. They'll let you know the risks/rewards of these unique but temperamental piercings!


Love,
- Alley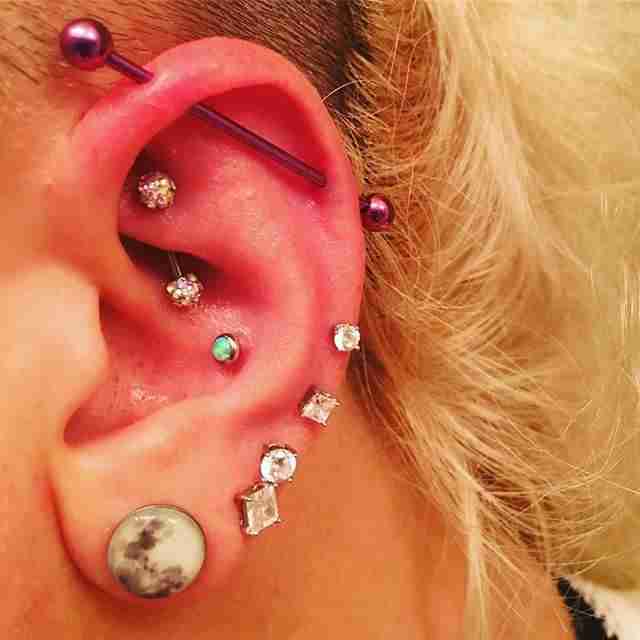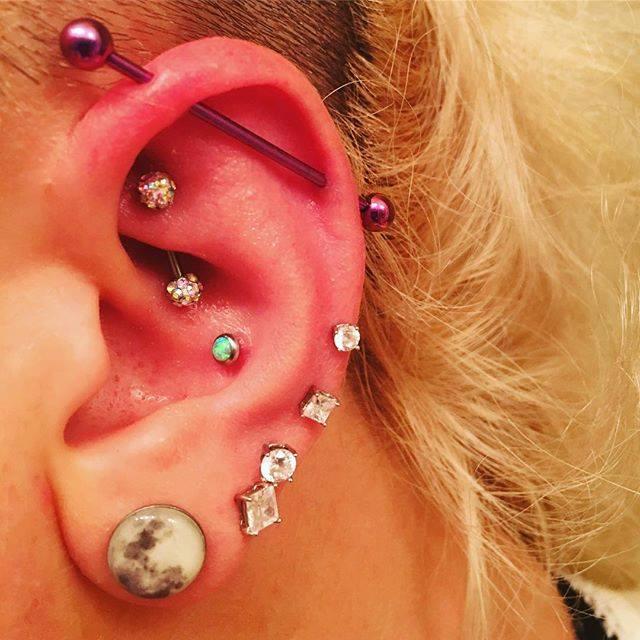 Dear Alley,

I've had my industrial piercing for 4 months now, and it is still crusting and forming hypertrophic scarring around the outside of the (top) piercing. I've been cleaning it with the salt water as instructed, but it only makes the piercing ooze clear liquid. I stopped using the salt water early March and started using the [saline] spray. That was working just fine until mid-April when I noticed the oozing started to return. So now I am not cleaning it anymore.

As of today, the oozing has stopped, but the crust is building up like crazy, and the "bump is getting bigger. I have been doing the tea tree oil method for about 4 weeks, and the bump is not reducing in size. It is only drying the bump out.

With all that being said, what would you recommend to decrease the hypertrophic scarring and the excessive crust build up?

Thanks in advance!

- India
Alley: Hey India!
Hypertrophic scarring, "crusting," and/or a bit of drainage is pretty normal when it comes to piercings, especially industrials. If you want to treat your bump, there are a few things you should keep in mind:

1.) Industrial piercings are cartilage piercings - cartilage piercings are notoriously hard to heal and typically take up to a year (or more) to heal completely. You're only four (4) months in, so essentially, you're only about 1/3 of the way through your healing process... A few "complications" are very normal.

2.) Drop the tea tree method - I think you were most on track with the salt water! Tea tree oil is a very harsh chemical that will indeed dry out your piercing. Drying out your skin and your piercing site isn't helping it heal; piercings are open wounds, and in order to heal, these sites need to be moist. Dry piercing sites are itchy, red, and irritated, which can actually prolong your healing process significantly.

3.) Touch it as little as possible -  my advice is to go back to a gentle sea salt soak once a day, just to gently clean off the crusties. Be careful with hats, hoods, and changing clothes - bumping, snagging, poking, and prodding at it will continue to irritate the hypertrophic scar. Last but not least, make sure you're not sleeping on it! Any unnecessary pressure is going to irritate that bump as well.

Last but not least - if the scar isn't going away; if you start experiencing pain; or you are experiencing pus instead of clear drainage; it's time to head back to your professional piercer or a medical professional for an in-person consult.


Love,

- Alley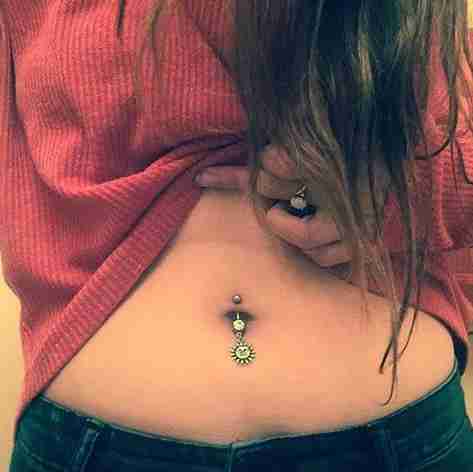 Hey Alley!!
I got my belly button pierced about 6 years ago and wear rings almost all the time, but I've since lost a TON of weight and I noticed it's pierced ABOVE MY ACTUAL BELLY BUTTON. Is it a bad idea to get it pierced in the right spot?
Thanks!!

- Catherine <3
Alley: Hi Catherine!
Congrats on your weight loss journey! This is an interesting case - without seeing your piercing, I'm not sure exactly what you mean by "above your belly button;" does this mean you've got a surface piercing in the middle of your stomach? A typical belly ring does actually go through the upper part of the navel - check out the picture above for visual confirmation.

Technically, there are several ways to pierce your belly button, so a "correctly placed" belly ring could mean different things to different people. I think this situation comes down to personal, aesthetic preferences.

Ask yourself a few questions... Even though you've had it for six years, now that you've lost weight, are you unhappy with your current belly ring? Do you think you'd be happier with a navel ring that is in the "correct" spot? 

If you're bummed out on the current placement, it's certainly not a bad idea to get a new piercing that makes you feel more comfortable in your own skin. Piercings should make you feel BETTER about yourself, so don't be ashamed to get it redone if that's what you truly want. But if you like your current look, you shouldn't feel obligated to fix it either! If it's healed up nicely and makes you feel cute, keep it!

My only suggestion - if you are still planning on losing more weight, hold off on the new piercings until you'll be a stable weight for three to four months. The less you jostle or change the piercing site while it's healing, the better you'll heal!

Be honest with your piercer if you decide to go back. Let them know about your weight loss and point out what you do and don't like about your current piercing. They'll be happy to help you figure out a placement that works for you :).


Love,

- Alley

Snapchat: bodycandy.com
TikTok:  @bodycandy