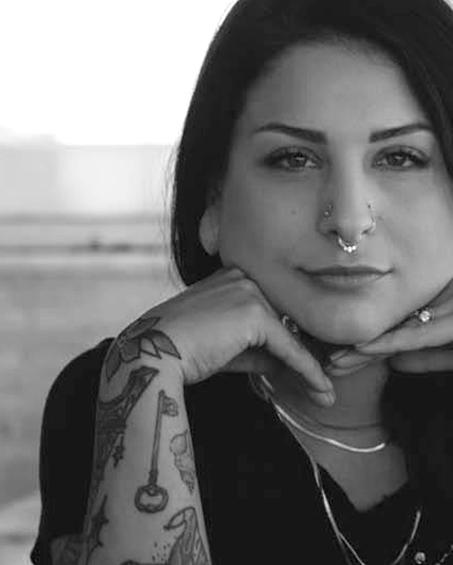 Dear Alley is our weekly advice column for pierced, inked, and amazing individuals (and everyone else too!) who might need a nudge in the right direction. Relationships, mods, or whatever, Alley's got you covered :).
Do you have a question for Alley, submit it to DearAlley@bodycandy.com for your chance to get featured!
Disclaimer: Body Candy is only here to give you fun and helpful advice and information when it comes to getting pierced. Always consult a professional piercer to make sure a new piercing is right for you!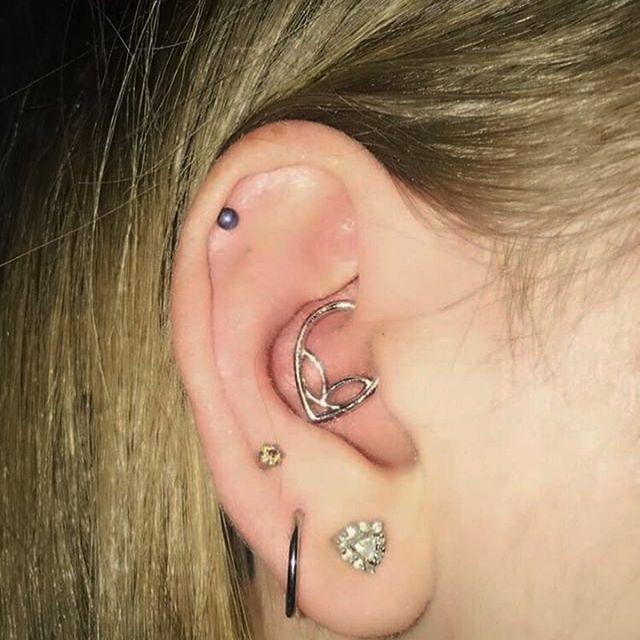 At my last doctor's visit, my nurse mentioned her new piercings and how great they were for relieving her migraines. Any thoughts?
 
- Susanne
Alley: Hi Susanne!

Whoa. I've definitely heard this one before, but not straight from the mouth of a medical professional!
She was almost certainly talking about her daith earring. The daith piercings and migraine connection might be the greatest piercing mystery of all time! For those of you who haven't heard, there is a rumor/myth/tall-tale/urban legend that getting your daith pierced can help alleviate the symptoms of migraines. This is based on the ancient practice of acupuncture... If you're really curious, you can read more in-depth about daith piercings here.
The fact of the matter is - although it supposedly works for some people, this claim has never been proven by science and there is no medical research to back this up. My guess is, this particular nurse saw a like-minded piercing enthusiast (based on your outward aesthetic appearance) and felt comfortable sharing her personal experience with you.
Daith piercings are cool and you should totally get one... And if you're lucky, maybe it WILL help your migraines. But at the end of the day, migraines are a legitimate medical issue that only a doctor can truly help you with. If it doesn't work, whatever, at least you have a cool cartilage piercing ;).

Love,

- Alley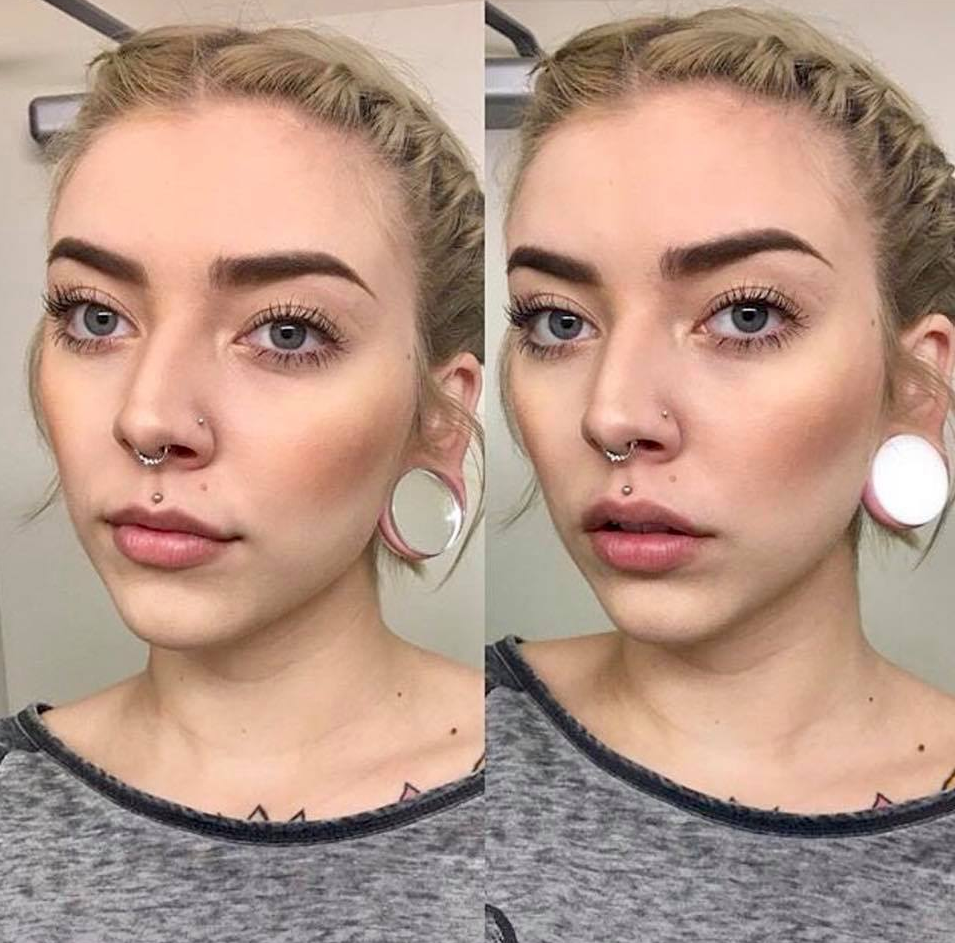 I want to continue stretching my ears, but was forced to downsize because I noticed my earrings touching the side of my face. My goal size is a half inch. Do you think this will cause problems in the future?
  
-Robin

Alley: Hi Robin!
I think plugs are so beautiful. I loved the process of stretching my ears, but this sizing dilemma is definitely an experience I can relate to.
My personal experience - I got to a 5/8" lobe and wanted to go bigger. I happen to have really tiny earlobes that are attached to my cheek, so by 5/8", I had pretty much maxed out my poor ears. Needless to say, I was heartbroken, but with a lot of TLC, patience, and time, I was finally able to go one more size.
The worst thing you can do here is push your ears too far, too fast. A blowout can irreparably damage your ears to the point where you'd need surgery to fix them... But if you're already having to downsize at your current gauge, it might be time to think about what's best for the long term health of your ears.
If you are dead set on a larger size, I think your next best bet is to go to an APP piercer and ask lots of questions. There may be a procedure you can get to help reach your desired size... But this is definitely a big decision that you shouldn't take lightly. Find a professional piercer you love who can guide you safely on your journey.
Love,
- Alley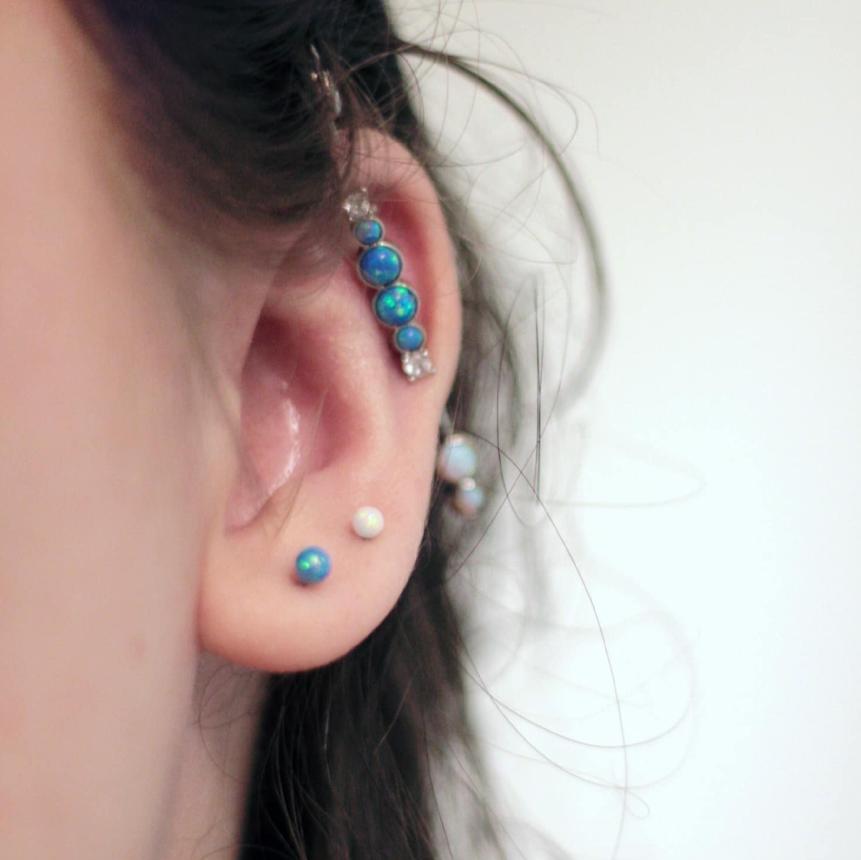 I had an industrial piercing where the top hole never healed, always hurt, and looked red. I got tired of the pain and removed it. The top hole looked crooked, it is possible to re-pierce the same spot?
- Bobbie
Alley: Hi Bobbie!
Cartilage piercings can be tricky, and I'm sorry to hear you had a tough time with your last industrial... But I think I have some good news for you.
You CAN get re-pierced... But you should absolutely make sure you've given yourself 1.) enough healing time since you last took it out and 2.) a solid amount of healing time for it to re-heal once it's been pierced again.
I can't speak to the crookedness of your ear piercing, and I'm not sure who did your ear last time... But it sounds like you should be extra careful with your piercing experience this time. Consult with an APP certified piercer before you take the plunge - they will be able to give you an exact time frame for healing AND they'll be able to give you the safest, cleanest, and most professional piercing procedure so you hopefully don't have the same problems this time around.
Love,
- Alley 

Snapchat: bodycandy.com
TikTok:  @bodycandy