Can You Use Septum Rings for Daith Piercings? 
Best Jewelry for Daith Piercing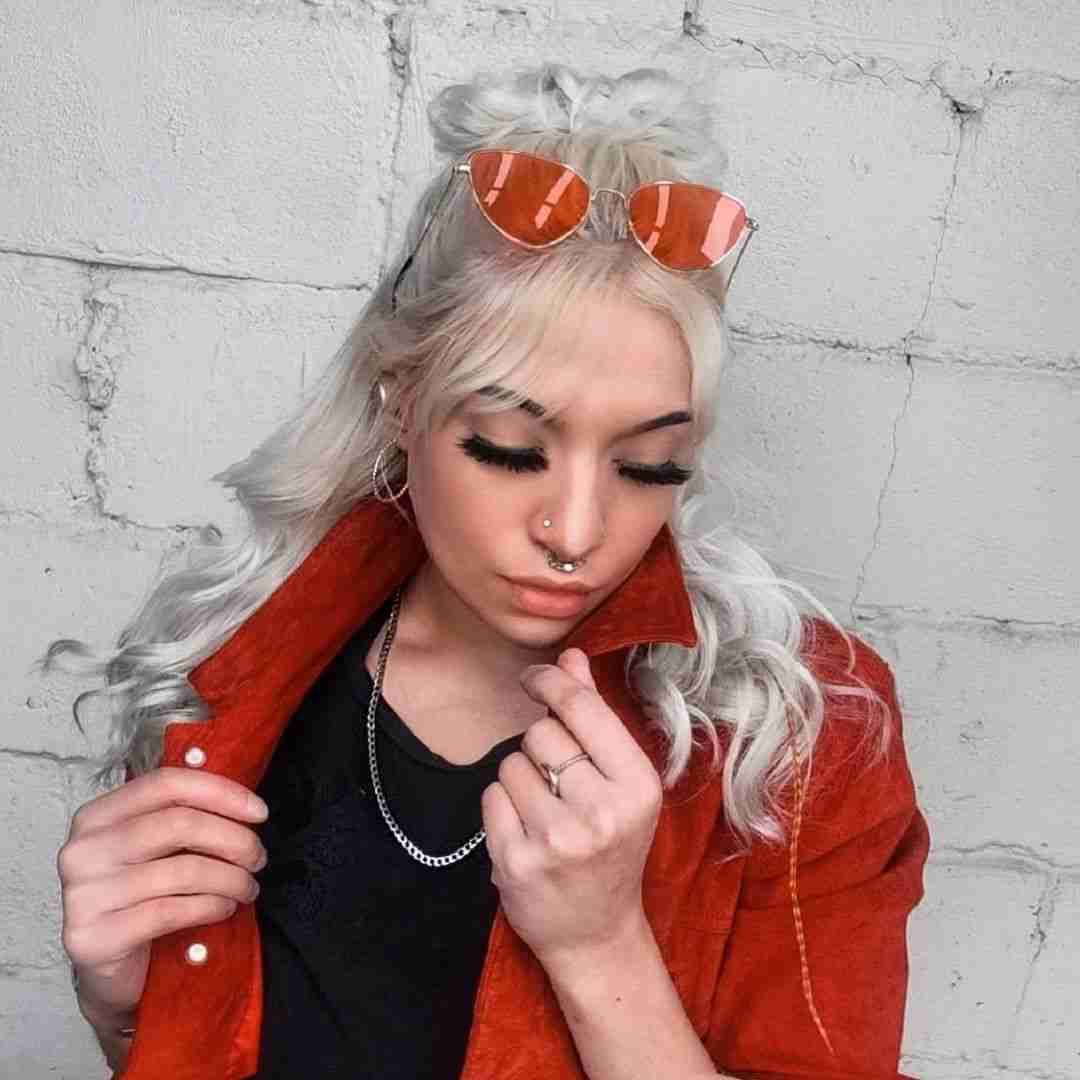 Septum vs. Daith

Nose jewelry in your ear?!

It sounds crazy when you say it out loud, but actually, septum jewelry is a pretty common way to adorn your ear!

A daith piercing is a cartilage piercing that is tucked into the middle of your ear. Since it's surrounded by so many twists and turns, it can be hard to know exactly what to wear to squeeze into that tricky spot.

As it turns out, the beautiful body jewelry that dangles from the middle of your nose - septum jewelry - often makes an amazingly good fit for your daith piercing. All it takes is a little bit of background knowledge, and pretty soon, the world of septum body jewelry will be open to your daith piercing.

There's a reason our monthly club offers a combined septum/daith option! Learn more about how to wear septum jewelry in your daith below: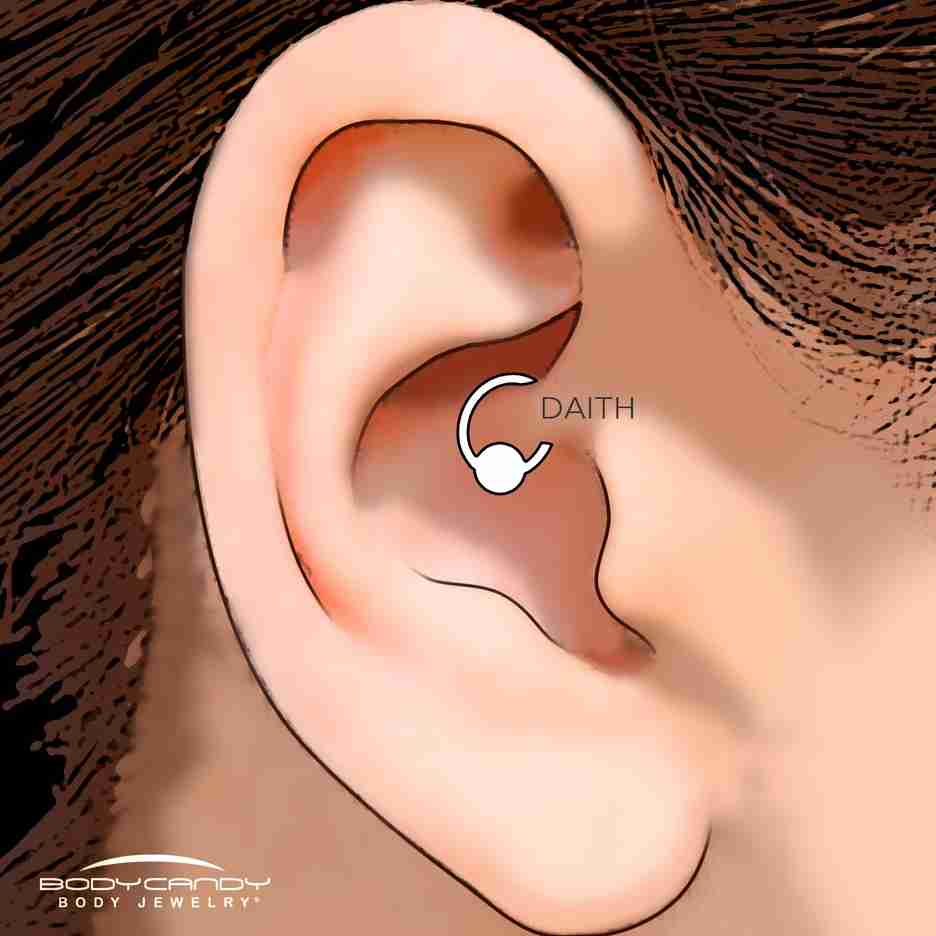 What is a Daith Piercing?
Location: the daith is located in the innermost fold of the cartilage of your ear. For reference, the daith is positioned beneath the rook and right above your ear canal.

Recommended Jewelry: Septum jewelry (clickers, horseshoes, etc.); BCR; segment rings; curved or circular barbells; or specially shaped rings

Time to Heal: nine (9) months to a year

Learn more about ear piercings of all kinds with a visit to our Ear Piercing Dictionary!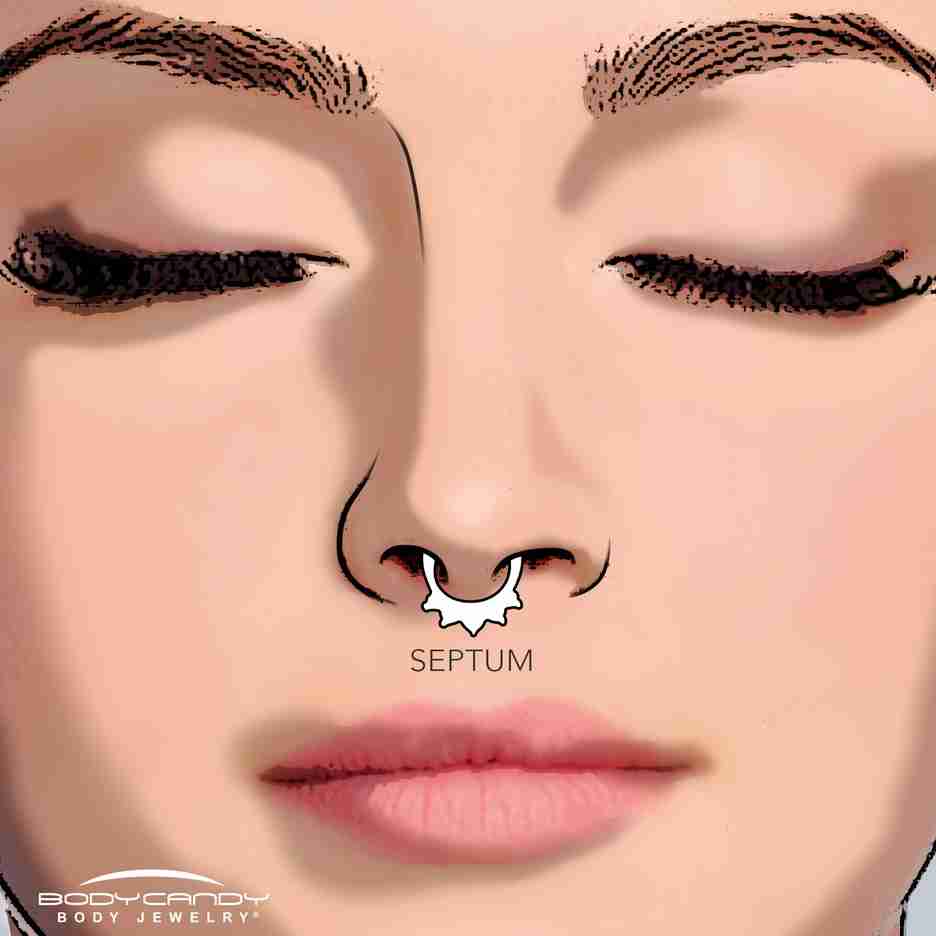 What is a Septum Piercing?

Location: septum piercings are located between your nostrils. The piercing is performed in a small strip of skin called "the columella" (aka the sweet spot). Not everyone has a columella - for those without this little strip of skin, a septum piercing is technically a cartilage piercing

Recommended Jewelry: Septum rings and clickers, BCRs, segment rings, horseshoe rings

Time to Heal: one (1) to three (3) months (nine (9) months to a year if performed in nose cartilage)

Learn more about nose piercings of all kinds with a visit to our Nose Piercing Dictionary!

OR

Learn more about septum piercings specifically in this blog: Understanding Septum Rings.
Understanding Jewelry Gauge

Gauge refers to the size of the jewelry in terms of the material's thickness, i.e. the thickness of the part of the jewelry that goes into your body, not the diameter of the piece or how large or small it is as a whole.

A higher gauge means a smaller measurement - a lower gauge means a larger measurement. For example, a 20g piece of jewelry will be thinner than a 16g piece of jewelry.

Why gauge matters: when piercers pierce you, they use a needle with a specific gauge. You'll need to buy jewelry that matches the gauge of the needle they used to pierce you (you'll be able to downsize obviously, but you won't be able to upsize). 

As long as you get the gauge correct (and the anatomy of your unique ear allows), you should be able to wear septum jewelry in your daith and daith jewelry in your septum. It's that simple!

A 16g septum clicker should fit into a daith that was pierced with a 16g needle. A 16g daith earring should fit into septum that was pierced with a 16g needle. If you get the gauge right, you'll be swapping jewelry between your piercings in no time!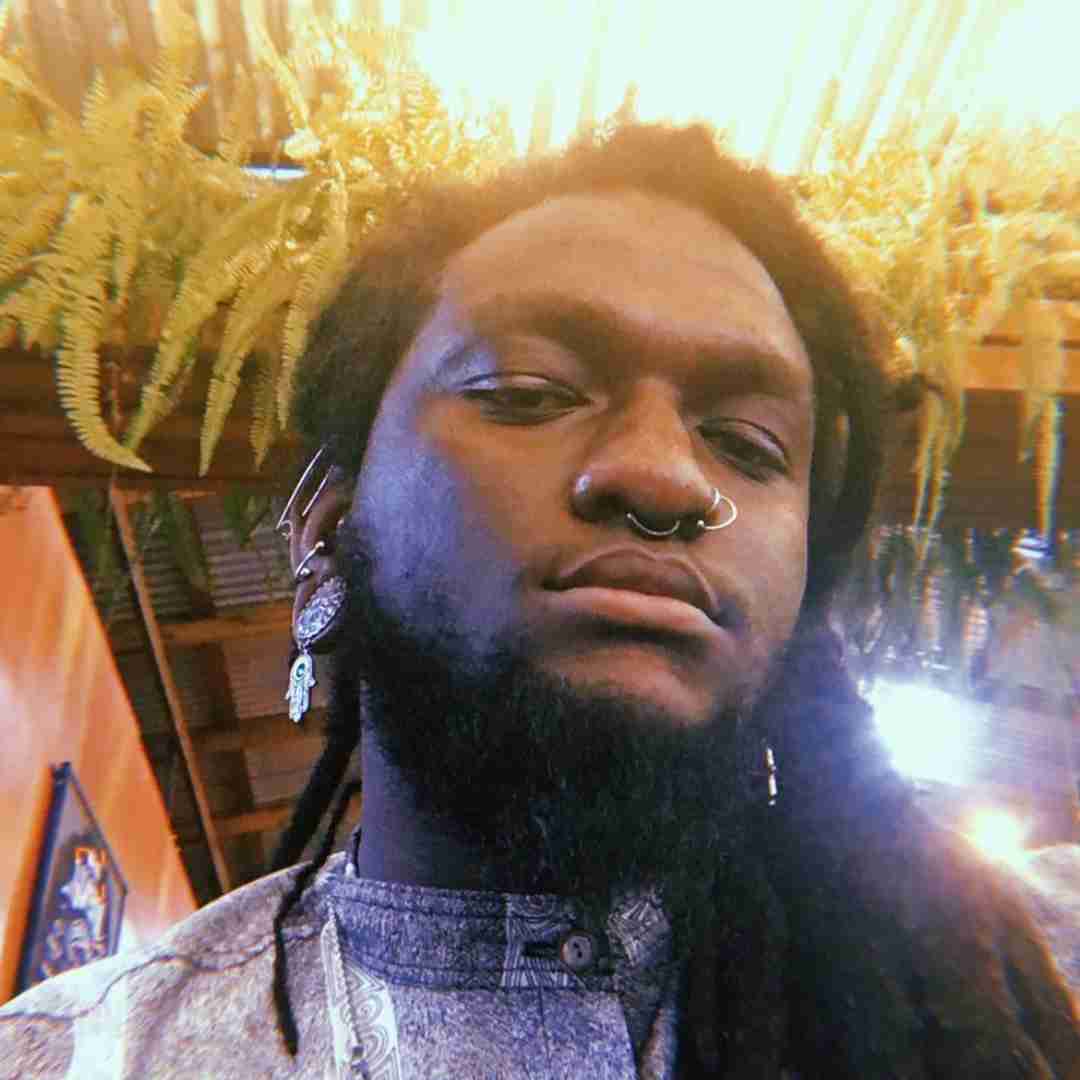 Jewelry Types

There are several kinds of jewelry types that can be worn in both a septum piercing and a daith piercing. Here's a quick list:

Septum Clickers: septum clickers come with a hinged bar that can be "clicked" into place - this makes for super easy insertion and removal

Horseshoes: horseshoe barbells are shaped like a horseshoe - the u-shape is very convenient to put into place and the two ball ends are often decorative for a bit of extra flash

BCRs: BCR stands for "ball captive ring" - this piece of jewelry has a small ball that can be removed and re-inserted that holds the ring of the jewelry in place

Segment Rings: like septum clickers, segment rings have a hinge that can be popped out of place and back into place, making wearing and changing this jewelry type a breeze

Seamless Rings: seamless rings can be gently bent out of place to allow for insertion and then gently formed back into a circle for a seamless look. Pro tip: bend to the side instead of further open to help keep your jewelry's shape as circular as possible.



Shop Septum & Daith Jewelry Now!