Understanding Septum  Piercings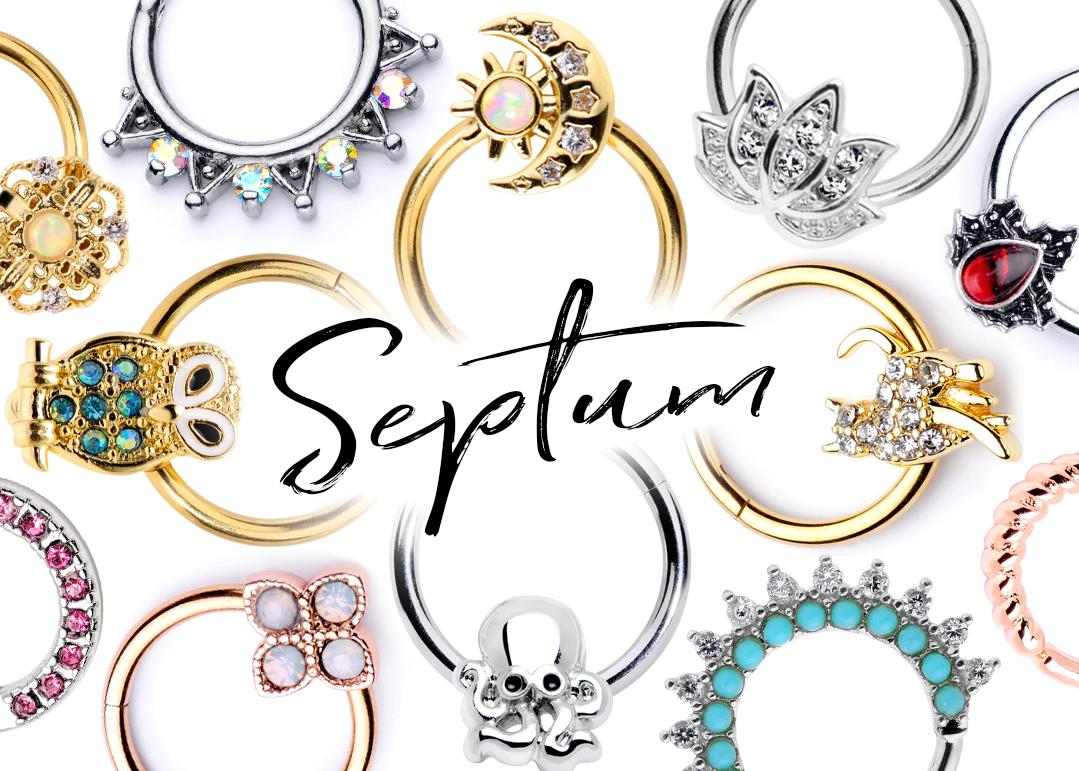 A septum piercing is located in the thin piece of tissue that separates your two nostrils. In most noses, there is a "sweet spot" for your piercer to pierce through - a small strip of flesh called the columella.
Every individual nose is different - not everyone has a columella. In that case, your professional piercer will have to pierce through the cartilage of your nose.
Body Candy has the biggest and best selection of nose rings in the world, including a gigantic collection of septum rings, septum clickers, horseshoes, seamless rings, and closure rings in all shapes, colors, metal finishes, and materials. Septum jewelry is one of our many areas of expertise, so we want to educate you on the many different ways you can wear jewelry. Here's everything you need to know about a septum piercing!

Does a septum piercing hurt?
Yes! During the procedure, a professional piercer will push a special needle through the skin between your two nostrils. Since every nose is different, you will most likely experience your septum piercing in one of two ways:
1.) If you have a columella "sweet spot," you will most likely experience the piercing as a quick, sharp pinch... It will be over before you know it!
2.) If your piercer has to pierce through the cartilage of your nose, you can still get a septum piercing... But keep in mind it might be significantly more painful. It will also take longer to heal.
How much does it hurt?
Pain tolerance is subjective - in the case of septum piercings, you may have a wildly different experience than someone else. Our opinion - if you have a "sweet spot," a quick pinch and some watery eyes should be the extent of it. As with any piercing, if you are patient during the healing process, you'll have a happy and healthy septum piercing before you know it.
For those of you that need to have the piercing pushed through cartilage, you will most likely experience a higher level of pain. Keep in mind that your cartilage septum piercing will require a longer-term commitment to proper healing.
Important note: NEVER get a piercing done with a piercing gun. Piercings should always be performed with a clean needle by a professional, licensed piercer.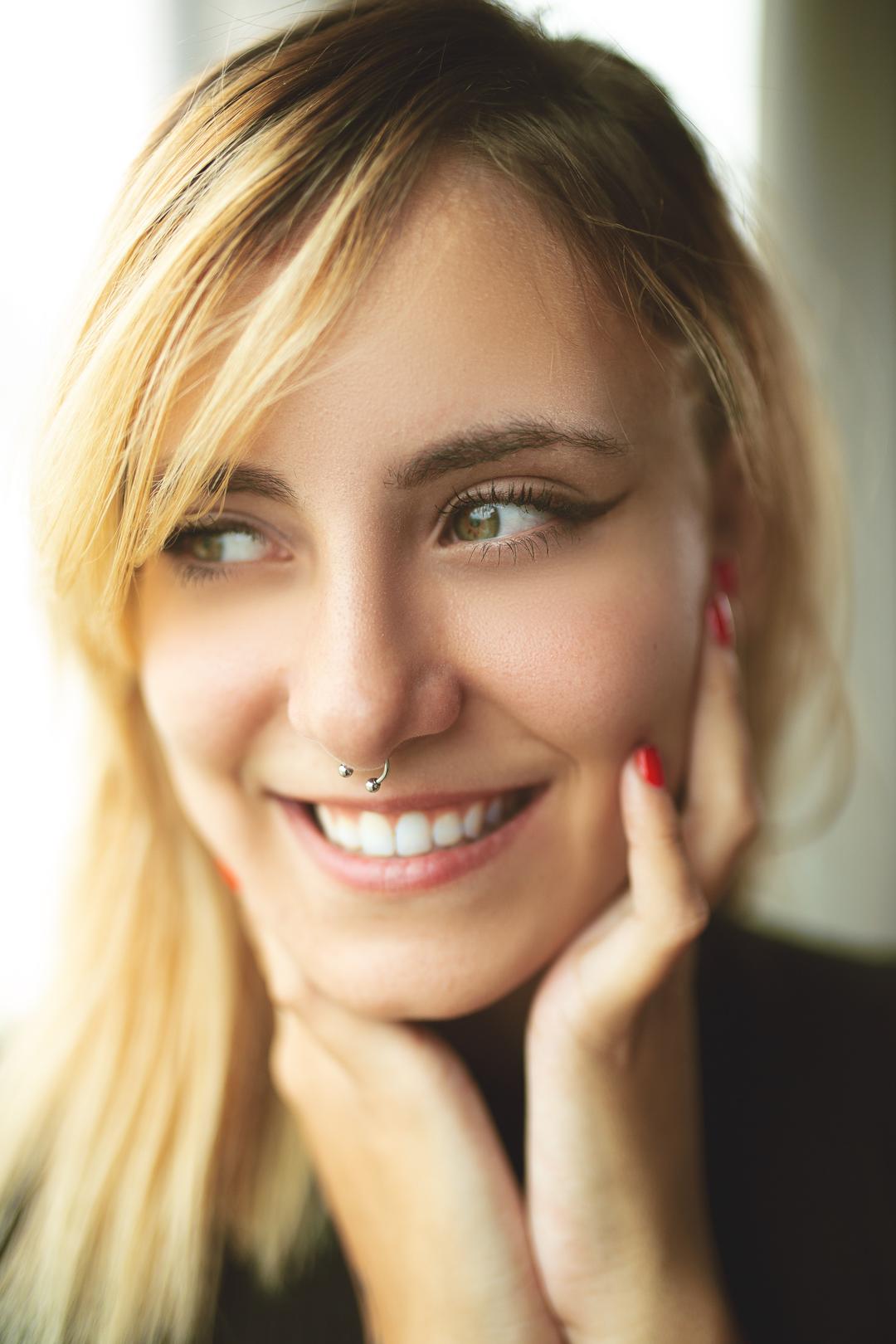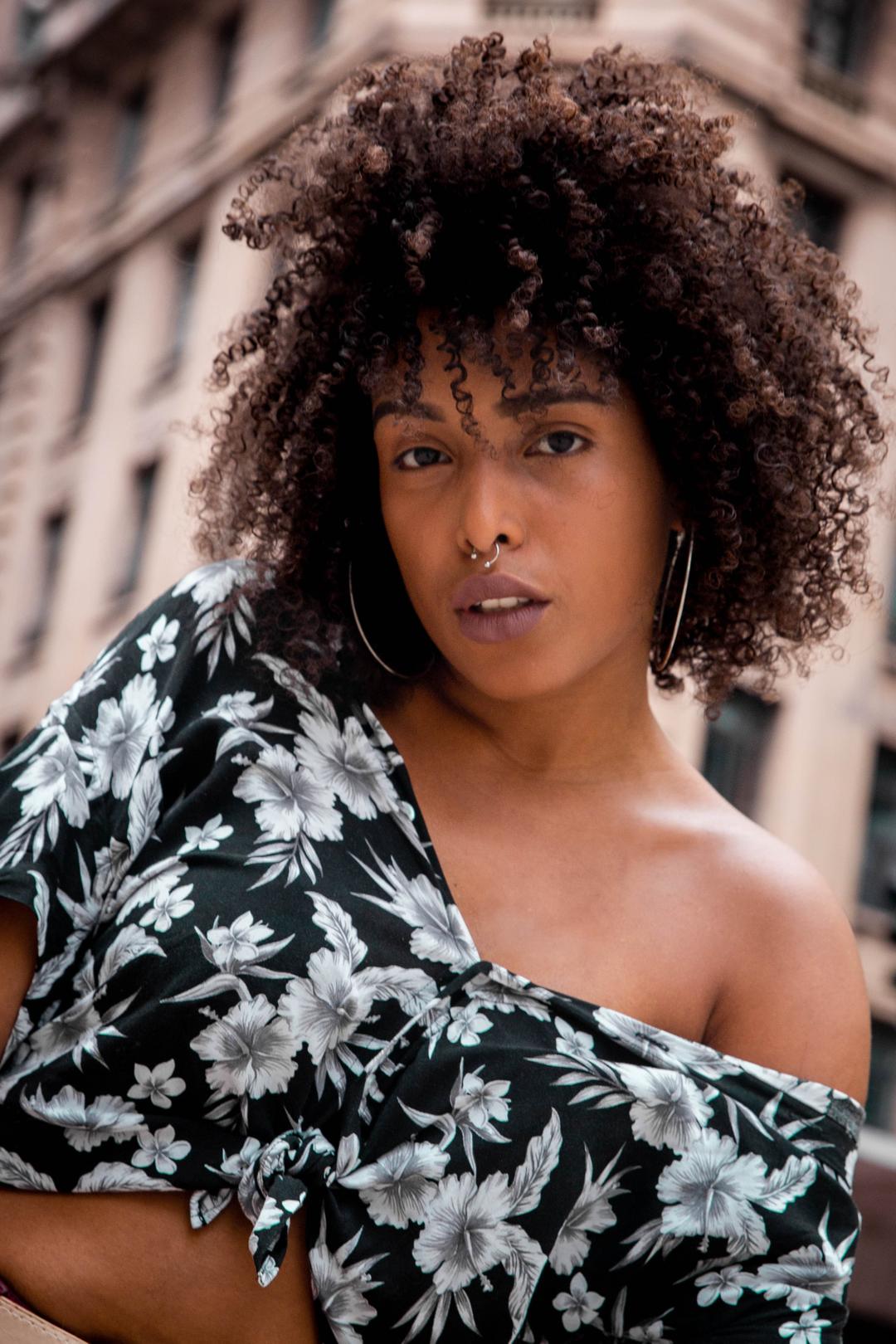 How Long Do Septum Piercings Take to Heal?
A septum piercing in the "sweet spot" is located in a fleshy bit of skin with lots of blood supply, so you might start seeing the outside of the piercing heal up by as quickly as (6) to six (8) weeks... Even so, your piercing is probably still healing on the inside, and you should be especially careful with it for at least two (2) to three (3) months, and not expect to be fully healed for at least six (6) to eight (8) months.
A septum piercing through cartilage will receive less blood supply, meaning it is going to heal slowly. Expect at least six (6) to eight (8) months of tender recovery time, and at least a full year of careful and diligent healing time.
As with any fresh piercing, before you change jewelry, make sure you have completely healed to avoid the possibility of injury or infection. If you have questions, call and schedule a consultation with your professional piercer - they'll let you know when it's okay to put in new jewelry and can even help you insert a new piece if you have any questions.
Disclaimer: If you start experiencing pain, discharge, or any other medical complications concerning your piercing, contact a medical professional AND your professional piercer ASAP.

Live Piercing Experience: Alley Gets Her Septum Pierced
How Do I Insert a Septum Ring Into My Piercing?

If you're confused, don't feel bad! Everyone has to start somewhere and changing jewelry for the first time might seem intimidating. Once you get the hang of it, septum jewelry is simple to insert and very comfortable to wear.
1.) Sanitize -  Wash your hands. Gently wipe off your new jewelry. Use a sterile saline solution to clean your piercing site.
2.) Remove your current septum jewelry -  Make sure you are healed up first! With washed hands, unscrew the ball end, un-click your clicker, or gently bend the seamless ring that is currently in your septum piercing. Gently slide the barbell or hoop out of your piercing. Protip: don't drop the ball down the sink!
3.) Prepare your new septum jewelry for insertion - Depending on the type of jewelry: remove the ball end, un-click the clicker, or remove the BCR ball. You may also want to gently dampen the jewelry and your piercing site with some sterile saline solution before insertion for some extra help with lubrication.
4.) Insert the new jewelry - Position one of the ends at the entrance to your septum piercing and gently guide it through. Once you've inserted the bar, gently spin the jewelry through your piercing until it sits straight.
5.) Reattach the ends or click back into place - For jewelry with simple ball ends, simply screw them back on. For septum clickers and BCRs, carefully close the bar or maneuver the ball until you hear a "click." Closure rings should be gently bent back into place in a way that won't allow it to fall out of your nose.
What Can I Wear in My Septum?
Septum jewelry is so fun because there are so many different options for decorating your new piercing. Septum rings, septum clickers, horsehoes, BCRs, and seamless rings, clip-ons, and retainers are just a few of the options you can wear in your septum.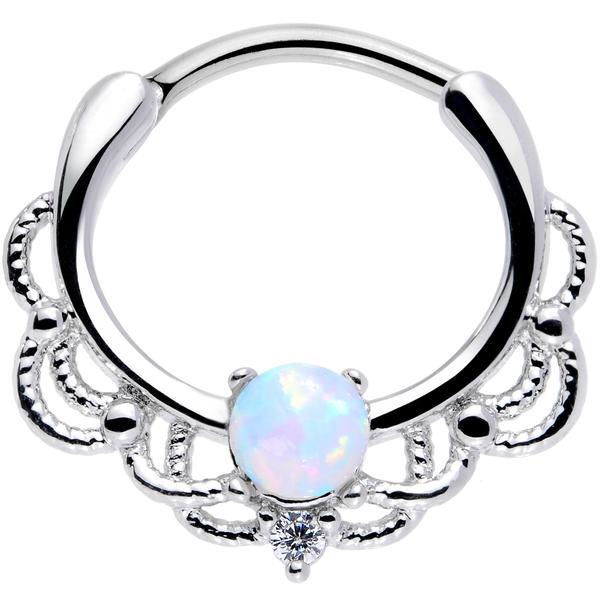 CLICKERS
Also known as a segment ring, this jewelry is know for the "click" that it makes when it is closed properly.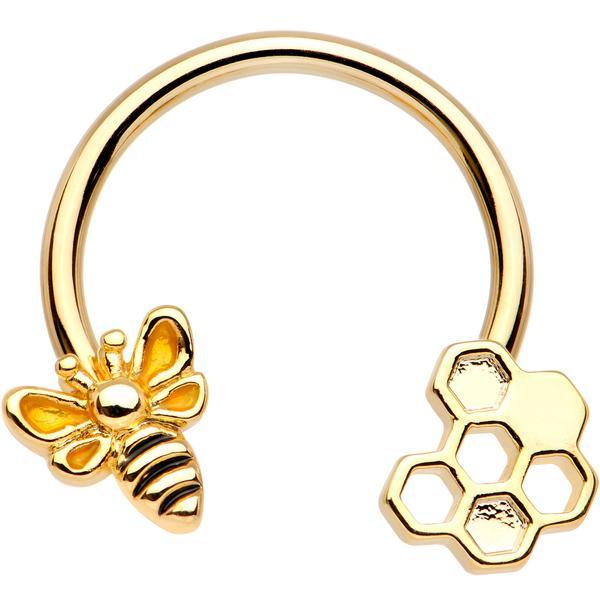 HORSESHOES
Horseshoe barbells are some of the most popular rings to wear in a septum. They range from basic to ornate with fun ends.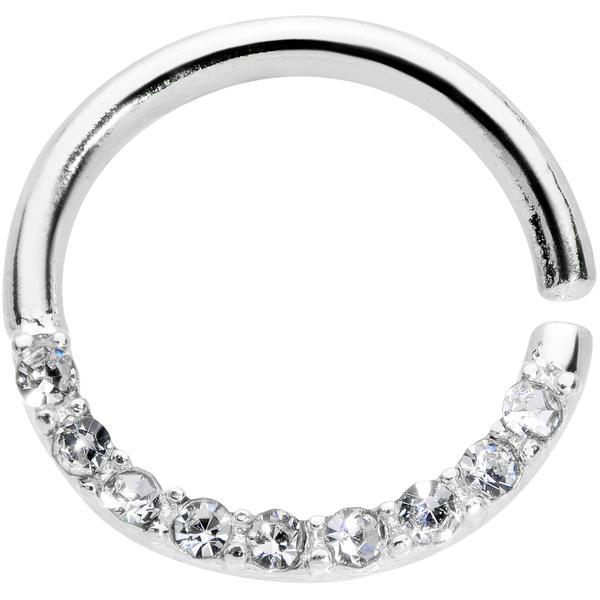 SEAMLESS RINGS
AKA circular/closure rings, they are made with a small gap. Gently bend enough to insert and then gently bend it closed.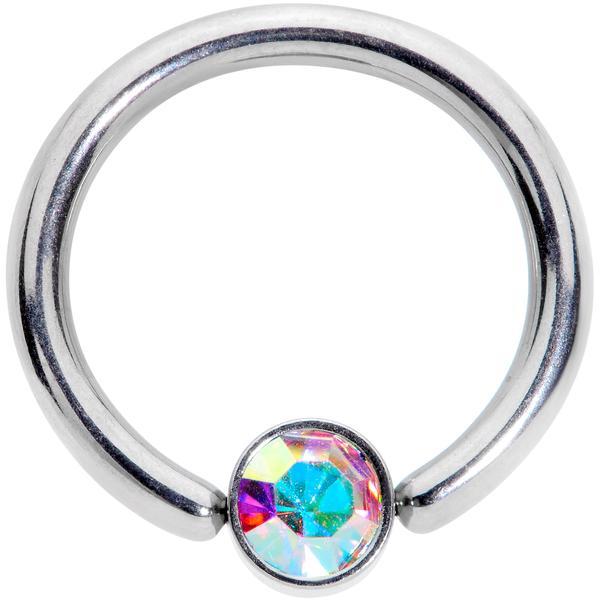 CAPTIVE RINGS
Captive rings have a small ball charm that pops into place and keeps it secured in your septum piercing.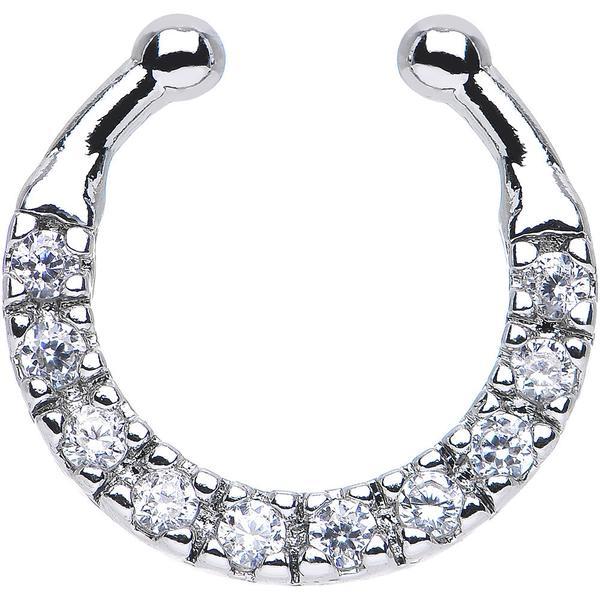 FAUX/CLIP ON
Want to see what you'd look like without committing to a permanent piercing? Try a clip on septum.
RETAINERS
For sports, work, or times when you can't show off your jewelry, retainers exist to keep your piercing open.
Septum Piercing Aftercare
Here are some helpful tips to help you heal your septum piercing quicky and safely:
1.) Don't Touch It - While it might seem like a good idea to fuss with your piercing (i.e. move it around, spin it, rotate it, or otherwise fuss with it), do your best to just leave it alone. Messing with your piercing too much can result in irritation, infection, migration, or scar tissue.
2.) Be careful for snags on clothes - The last thing you're probably thinking of before you hop into your pajamas is the long-term health of your septum piercing... But a snag on a shirt or sweater could injure an otherwise healing piercing site. Take your time when you are changing your clothes
3.) Saline solultion only - Avoid any harsh chemicals like alcohol, peroxide, Bactine, neosporin, vaseline, or anything containing the chemical triclosan. You'll also want to avoid swimming in public pools, ponds, or hot tubs while healing up. A simple, sterile saline solution is your best bet - and check out our list of things to avoid putting on your piercing.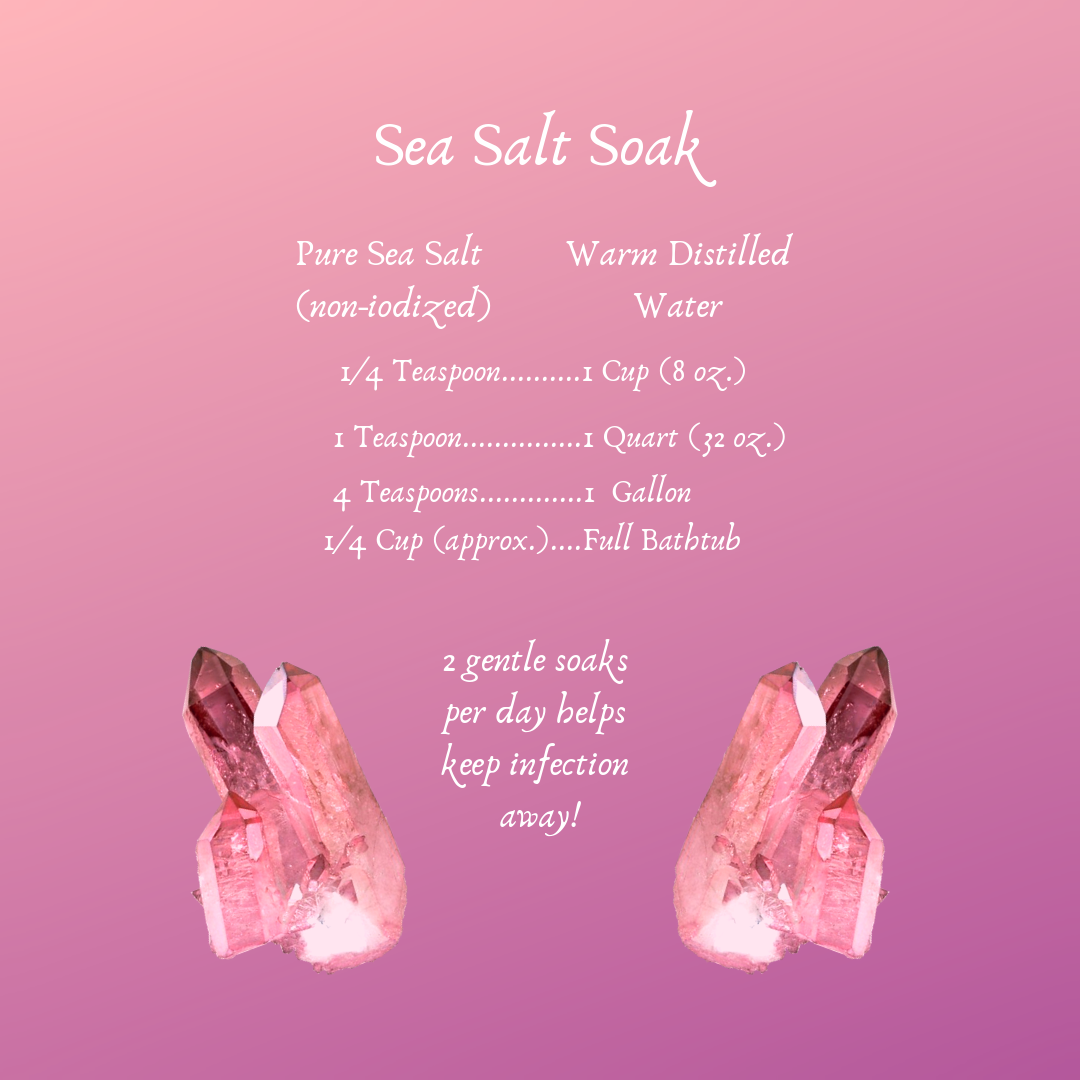 What other kinds of nose rings are there?
Nostril rings are some of the most popular piercings. Nose rings, nose hoops, nose studs, and nose bones are a beautiful way to accent your nose and make for a great first piercing! Check out our Nose Piercing Dictionary for more information about all the different ways you can pierce your nose.