Body Jewelry That Showcases YOU
Shop Your Statement By Browsing Our Most Popular Collections Below

Body Jewelry That Showcases YOU
Shop Your Statement By Browsing Our Most Popular Collections Below

[Limited Time Offer]
Order Today and get an additional 40% OFF Your Order using code
 IWANTCANDY
at checkout

[Limited Time Offer]
Order Today and get an additional 40% OFF Your Order using code
 IWANTCANDY
at checkout

DARK OF NIGHT

Witchy, black, Halloween, and dark options for moody vibes
ALL-THINGS OUTSIDE

Flowers, trees, creatures, and leaves for the outdoors-y type
POP OF COLORS

Vibrant colors and glow in the dark fun to elevate your mood
WORLDS OF MAGIC

For the lovers of fantasy, magic, and mysteries.
SHINY, SPARKLY, AND CHIC

Diamonds, opals, and 14k gold for a simple, classy, and timeless look
NAUGHTY/NICE

Bedroom fun for YOUR eyes only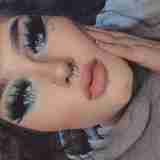 ⭐⭐⭐⭐⭐

I always choose Body Candy when it comes to new jewelry because it gives me the opportunity to find insanely cute pieces but at an affordable budget! BC also has very welcoming, fast & friendly customer service that make me feel comfortable enough to reach out if I have any questions/concerns 🥰

GET THE BODY CANDY NEWSLETTER
FOLLOW US FOR MORE BODY JEWELRY CONTENT!