Zodiac Piercing Guide
:  Pisces (Feb 19 - Mar 20)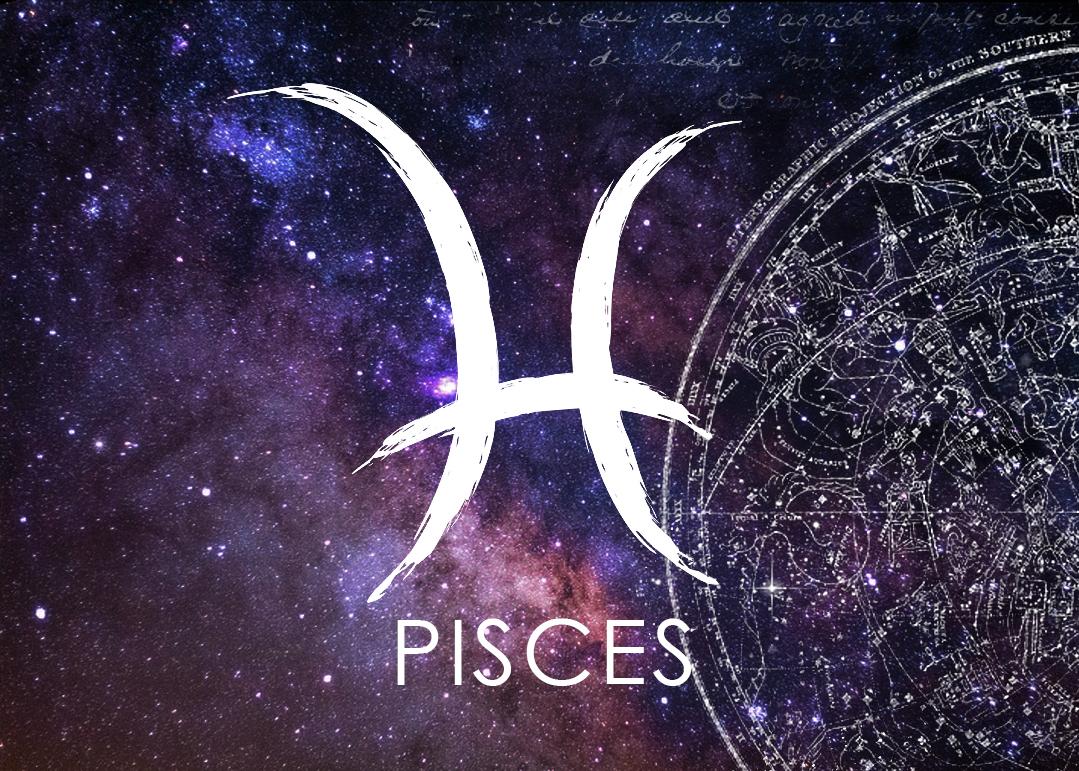 Dearest Pisces:
Pisces, you are the twelfth and final sign in the zodiac - ruled by the planet Neptune and symbolized by the fish. You are the culmination of all the signs that have come before. As a mutable sign, you are able to adapt and "go with the flow" but at the same time, you are also a study in contradictions
You're sensitive and compassionate, albeit a bit indecisive Pisces... Let us help! Body Candy is here to offer some body jewelry suggestions that will truly emphasize your unique and charismatic zodiac profile.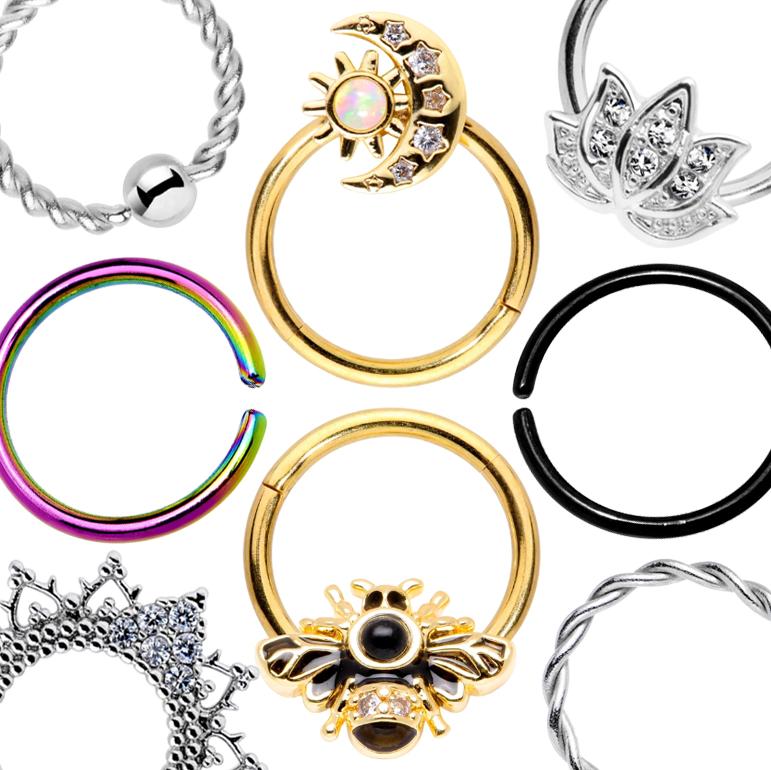 As a water sign, you tend to be ruled by your emotions and your outlook reflects this... Your contradictory nature as well! You remain cheerful and upbeat while also being a bit of a pessimist, and can hardly express your naturally cheery nature better than with a smiley piercing. Smiley piercings are located in the strip of tissue between your gum and upper lip, also known as a frenulum. What could be cuter than a little ring peeking out from underneath your upper lip when you grin? Or, for days when the pessimism has taken charge, there's the smiley's opposite... the frowny piercing. This is similar to the smiley but is performed on the webbing between your teeth and lower lip. Taken both together, there's no more apropos way to expressing the duality of your nature. After all, the very symbol for your sign represents two fish, bound together yet trying to swim in opposite directions.   And since you also have a reputation for being a bit indecisive, getting both would mean not having to make a tough choice. A BCR or a small horseshoe ring is most appropriate for this type of piercing.
You're also a very creative person, Pisces. You may express this through art, through music, or even your own personal style. Not one to go through life just blending in, you need to put your own personal touch on things and make them your own. We've all seen nose rings, both nostrils and septum. While beautiful, they are common and perhaps not quite right for fulfilling your need to be creative. Consider a pair of high nostril piercings. These are closer to the nasal bridge than a typical nostril piercing, as well as being a few centimeters above the natural crease of your nostril. Since they are frequently done as pairs, one on each side, this brings it back full circle to the duality of your being - try a flat disc for something outside of the box. Or if nostrils don't quite suit you, what about a surface piercing like your nasal bridge? This one is done at the top of your nose, generally in the area right between your eyes, and most commonly uses a straight barbell.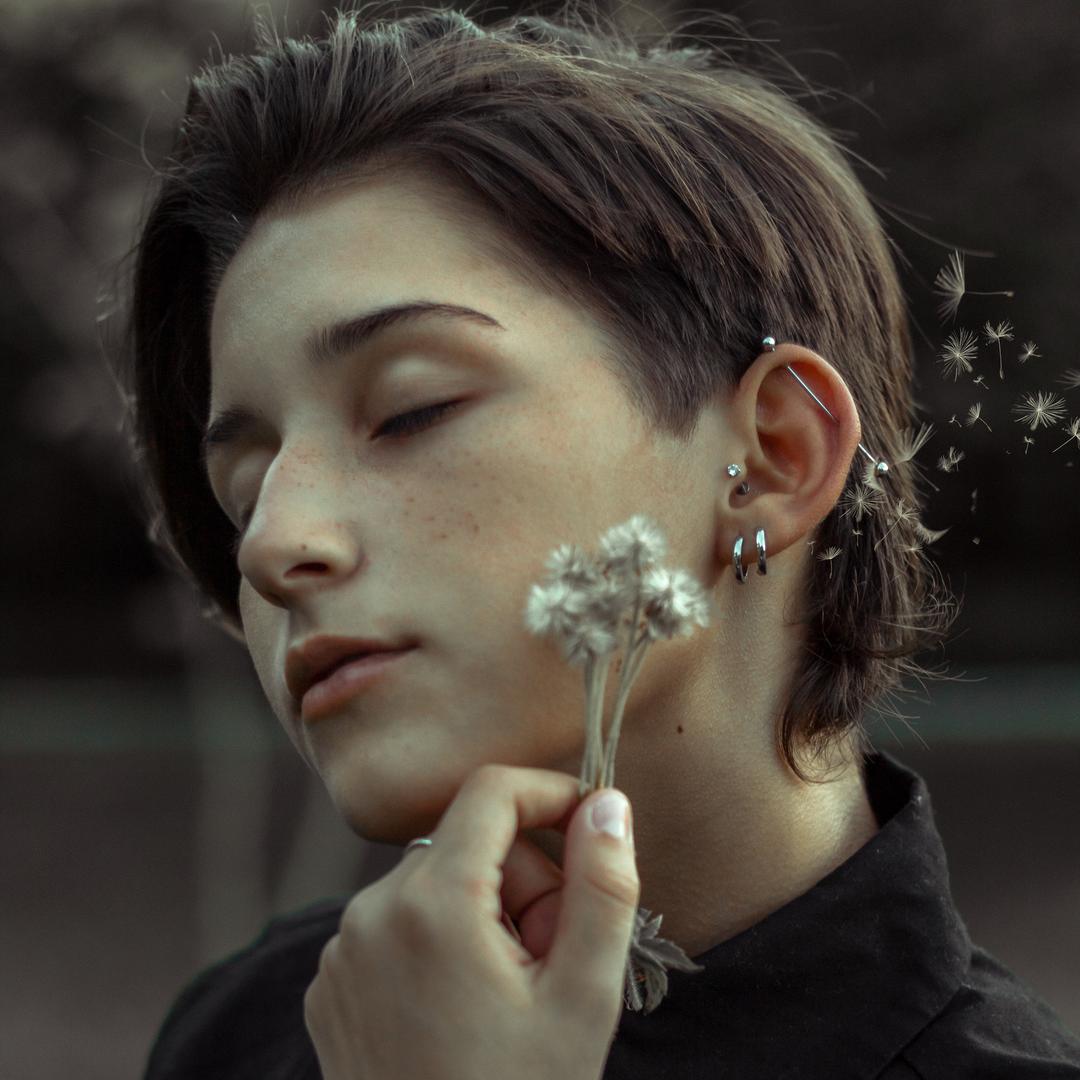 You, Pisces, are one tenacious sign. Dedicated and strong-willed, once you start something you need to see it through. So perhaps you'd prefer a piercing that requires exactly those qualities? Cartilage piercings can be more difficult to heal, requiring longer periods of dedicated aftercare. The thicker the cartilage is, the more commitment is involved to getting it fully healed. Rook piercings can be notoriously tough, both on the piercer and the person getting pierced. It's performed on the thick ridge of cartilage below the helix and above the tragus, between the inner and outer conch. This makes it a tight spot for a piercer to access. The cartilage there is quite thick, and full healing of this piercing can take twelve to eighteen months to accomplish... But with your natural persistence, you have what it takes to not only breeze through that time but to make it look easy while you do!

Pisces is a very spiritual sign and is often led by the mysterious. Some practitioners of acupuncture say that stretched earlobes can heighten spirituality. Whether it's a simple set of small-gauge spiral tapers or large gauge tunnel plugs, stretched lobes could be exactly what you're looking for to really bring out that soulful side of yourself! Or if it's the mysterious you're after, how about the kinds of piercings that mostly stay hidden?  Nipple and genital piercings stay as private as it gets, rarely achieving the kind of public notice that facial piercings receive. And since you're the ultimate romantic, piercings that are primarily only seen by a bedroom partner may appeal to a heart so consumed with both the giving and receiving of love!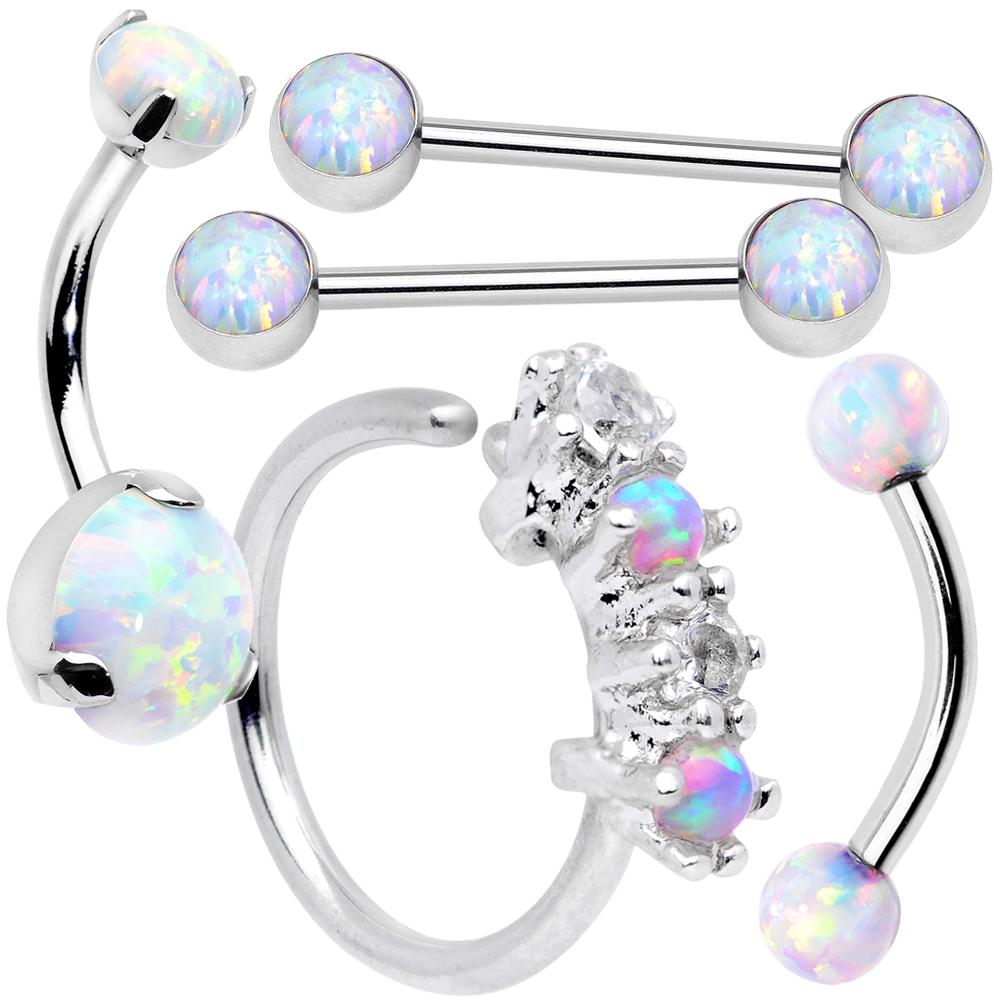 So dearest Pisces, now that you've decided on a piercing, there's another decision to make. We know this isn't easy for you, that's why we're here to help! What on earth are you going to wear in it? Your sign has a deep connection to both opals and aquamarine hues. Body Candy has plenty of jewelry that allows you to wear them, both in genuine and faux forms... and Since you're a water sign, nautical themes are also perfect for you. Dolphins, seashells and anchors would all look great, as well as your namesake: the fish! 

There's much to appreciate about a Pisces. You're sensitive, compassionate, selfless people with an incredible amount of empathy and trust. You're creative, romantic, and idealistic. So if you're occasionally indecisive, a tiny bit lazy, or somewhat of an escapist, it's easy to forgive you these minor flaws because the rest of you is so lovable. Happy birthday to you Pisces, and happy piercing!
Written by: Alyssa Walter
Snapchat: bodycandy.com
TikTok:  @bodycandy