What Are You Hiding Under Your Shirt?
Nipple Piercings 101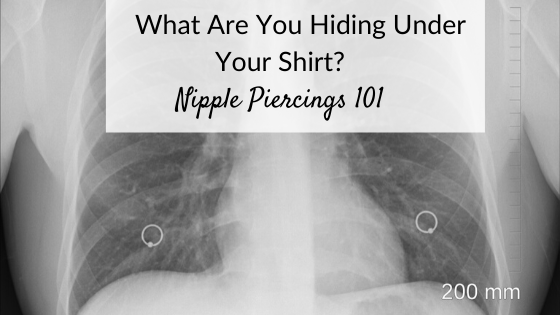 Want to get pierced but don't necessarily want to show it off? Say no more, we have got the perfect piercing for you. Nipple piercings are only just beginning to go mainstream, but they certainly send a powerful message. The look of your new nipple jewelry will make you feel spicier than a jalapeno.

The nipple piercing is currently having a big moment and has taken the piercing world by storm. Getting your nipples pierced, whether you are male or female, is a very body-positive act. But beyond the beauty, could getting your nipples pierced have other, "hidden" benefits? Let us take a look at this mysterious piercing that is hiding just underneath your shirt.


Disclaimer: Body Candy is only here to give you fun and helpful advice and information when it comes to getting pierced. Always consult a professional piercer to make sure a new piercing is right for you!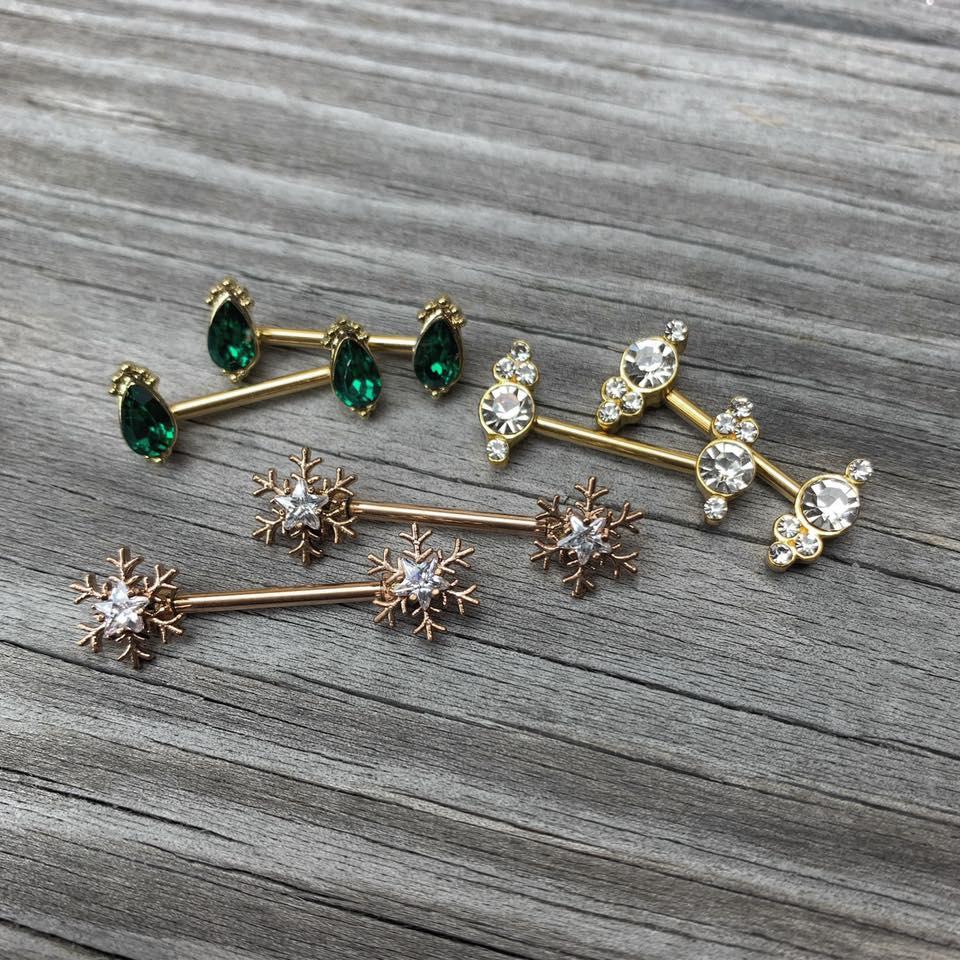 What is a Nipple Piercing?
Nipple piercings involve one or more pieces of jewelry inserted into one or both of the nipples. The jewelry used in this piercing is, of course, determined greatly on anatomy. Everyone's nipples are different - so a consult with a professional piercer might be a good idea before you take the plunge.
So you may say, YES! This is the piercing for me, now what? The pain of this piercing varies from person to person. If you decide to get it done, your nipple piercings will take anywhere from six to 12 months to fully heal... And be careful not to snag!
On occasion, a nipple piercing can be used as to combat a cosmetic issue. Some individuals may have inverted nipples, a fairly common condition. There's nothing wrong with inverted nipples, but a nipple piercing could help "correct" this "issue" if the person likes the aesthetic appearance of a more prominent nipple. When this piercing is done on flat/inverted nipples, it is common for the piercer to use rings, rather than a barbell.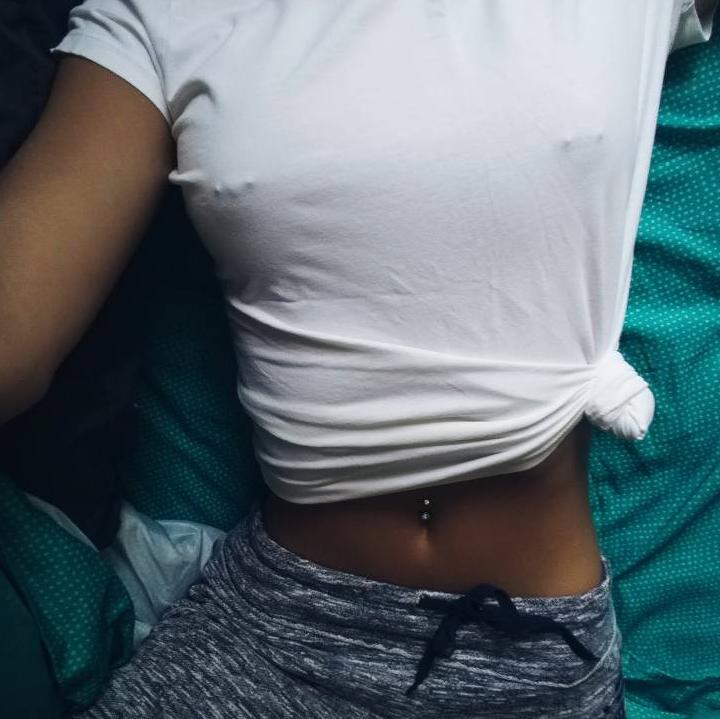 The NSFW Section
Some individuals claim that a piercing can help heighten sensitivity in the nipple area. If you are looking to increase sensitivity in the nipple area, a lot of men and women say they notice a difference in sensitivity after getting pierced; however, there is no scientific research that a nipple piercing will change the nerves in that area. Whether or not it increases sensitivity, a nipple piercing will have you looking more amazing than ever before.
Whether you have inverted, flat, prominent, or pointy nipples, a body piercing there will give them more of a profile. There's no question that a nipple piercing is an intimate piercing - because of this, they have the power to make an individual feel really sexy. The sexier someone feels, the higher their self esteem. Beyond the heightened sensations, a better self-image can lead to more fun and exciting times in the bedroom.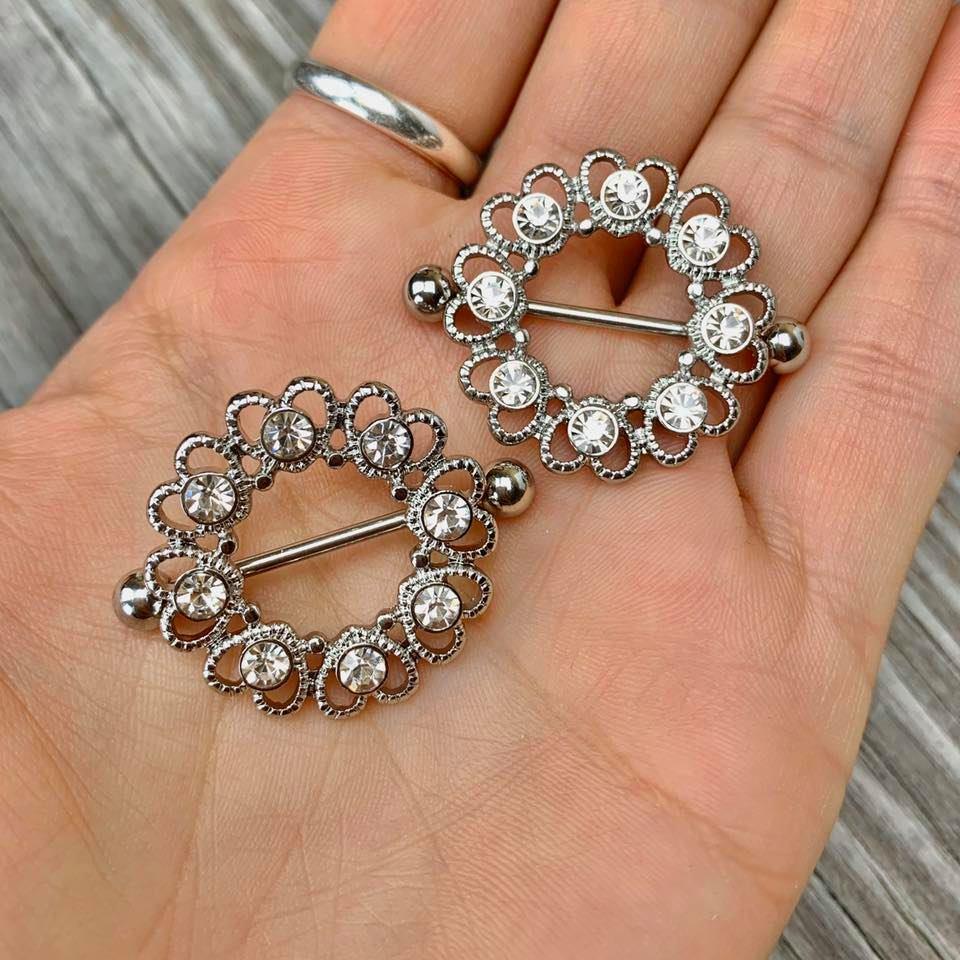 What Can I Wear in my Nipple Piercings?
So, you've been pierced by a professional and now you're all healed up... What should we wear in our new nipple piercing?
The three main options are nipple barbells, nipple rings, or nipple shields, which are all fabulous in their own way:
The straight barbell is one of the most common choices. There are many different unique choices such as opal ends, unique charms, dangle options, and even chains that connect.
Nipple rings, also known as captive rings, are a different option. These are circular in shape and include BCRs (ball captive rings) or horseshoe barbells.
Nipple shields are an all-encompassing type of jewelry that is worn over the entire nipple. While this look is super unique and ornate, this option may not be the right call for everyone, as it requires a certain type of nipple anatomy to be physically possible to wear.
What does your nipple piercing say about you? Did you decide to take it one step further and step off the beaten path with a vertical or diagonal nipple piercing? This beauty that can come along with this highly-customizable piercing choice is thrilling, satisfying, and sexy.

Get creative with your nipple jewelry choices. Even if it is just you and your significant other that enjoys the view, it can help to heat it up in the bedroom. Nipple piercings are becoming very common and their popularity is growing.
We want to know, did you take the leap and get your nipples pierced? Remember, post a picture of your newest piercing on Instagram and tag #bodycandyyes to be featured on our social media.
Written by:
Sadie Peacock
Snapchat: bodycandy.com
TikTok:  @bodycandy