Understanding Medusa (Philtrum) Piercings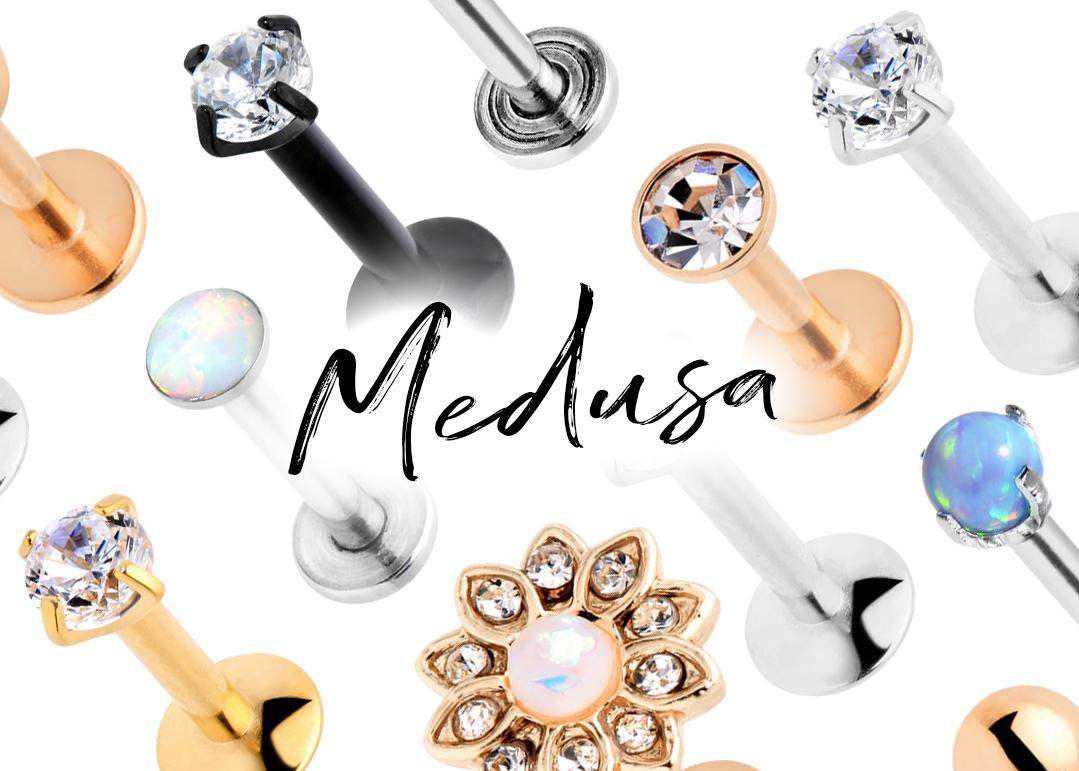 A medusa piercing is a lip piercing located directly beneath the septum and right above the upper lip. A medusa is also occasionally referred to as a "philtrum" piercing, due to it's location in the indentation in the middle area of the upper lip (known formally as the philtrum).
Unlike a monroe or madonna piercing (which are located on the left or right of the upper lip), the medusa piercing is located in the exact center of the lip. It's a unique placement that has a sleek and symmetrical look, and aesthetically, it works well with the anatomy of the philtral ridges. Medusa piercings are typically adorned with labret studs.
Body Candy has the biggest and best selection of body jewelry in the world, including a gigantic selection labret rings that would perfectly suit a medusa piercing. Lip rings are one of our many areas of expertise, so we want to educate you on the many different ways you can decorate your face. Here's all the important stuff you need to know about this unique piercing!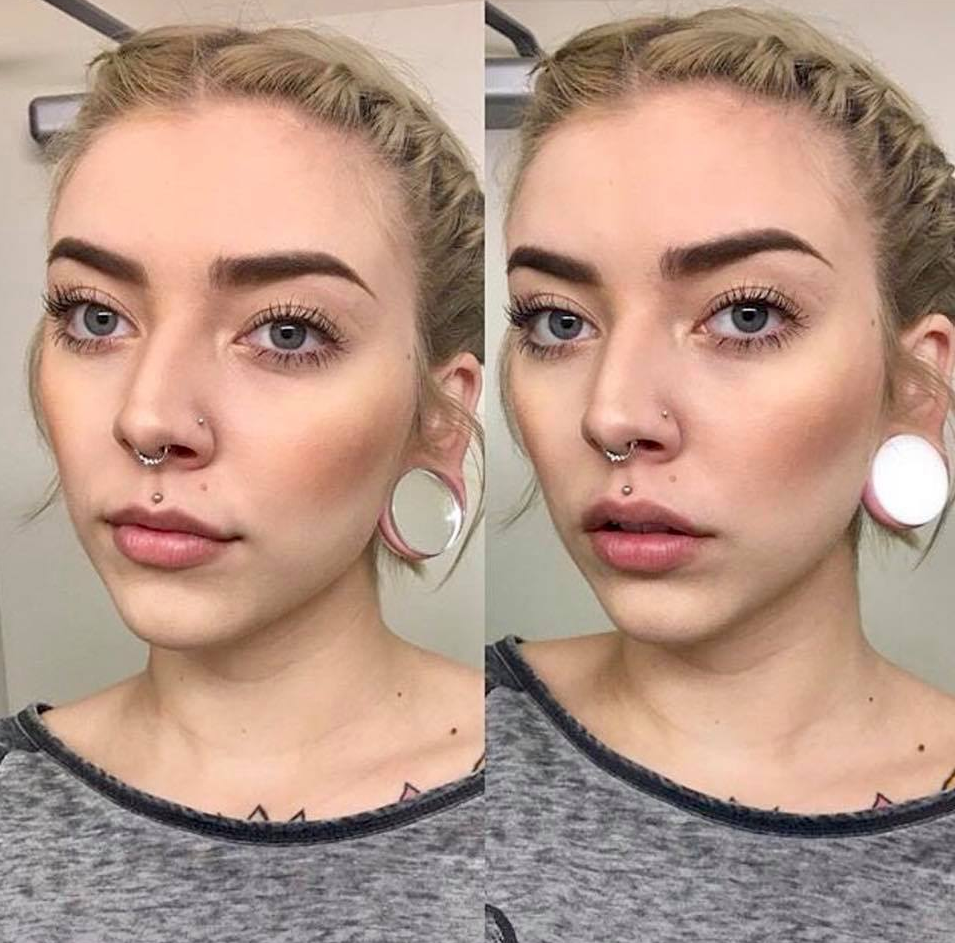 Does a medusa piercing hurt?
Just like any piercing... Yes. Pushing a needle through your lip is probably going to sting a little. Depending on the person, the pain of a medusa may be a bit sharper because your lips are full of nerve endings. When you get your medusa, you can probably expect a certain amount of swelling. 
Since a medusa is such a striking look, this piercing most likely won't be your first mod... So if you're headed to the piercing shop, you already probably know that you can handle it. When it comes down to it, after a quick, sharp pain, the piercing will be over before you know it!
How much does it hurt?
Everyone's piercing experience is different. Everyone will experience pain/swelling in a different way. If you can handle a sharp pinch, some consistent aftercare, and plenty of patience throughout the healing process, your medusa piercing will be fully healed before you know it.
What makes this piercing different is its tendency to swell. Your lips are very vascular. If you've ever been hit in the mouth with a ball (or a fist), you know that a "fat lip" is a pretty common reaction to getting hit in the mouth. Due to the trauma of a piercing, when you get your medusa done, you might potentially experience a similar amount of swelling. 
Most importantly: make sure you head to a professional piercer if you want to get this mod. They will make sure you are pierced with a barbell that is long enough to accommodate for swelling. They will also make sure the piercing is perfectly symmetrical. Once you're ready to swap down to something smaller, they can help you with that process too!
One more important note: NEVER get pierced with a piercing gun. Piercings should always be performed with a clean needle by a professional, licensed piercer.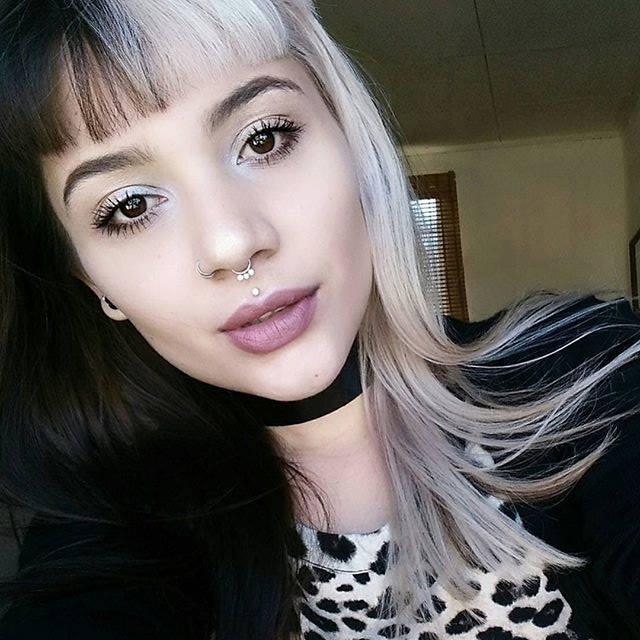 How Long Do Medusa Piercings Take to Heal?
There are some obvious factors in healing a medusa piercing: your immune system, the physical size of your lips, your aftercare routine, and whether or not you bump it will all play into your healing time.
A medusa ring is located in a fleshy area (the lip) with an ample blood supply. Most medusa piercings can be swapped (by a piercer, preferably) in as soon as six (6) to eight (8) weeks. To be safe, you should give medusa piercings at least six (6) to eight (8) months to heal fully. Some individuals might find that their piercing takes a full year to completely heal up.
Disclaimer: If you experience any discomfort, pain, or any other complications with your new body mod, contact a medical professional and consult with your professional piercer as soon as possible.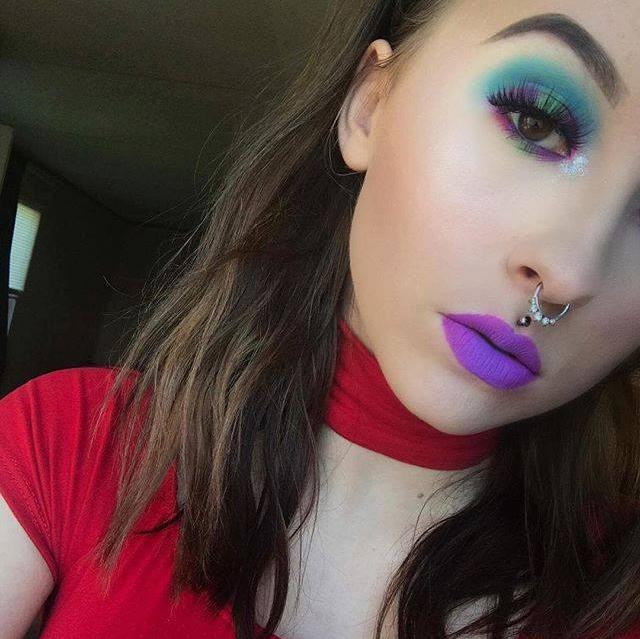 How to Insert Your Medusa Jewelry
Don't be intimidated! Changing your jewelry for the first time might seem frightening, but once you're familiar, labret jewelry is simple to insert and very comfortable to wear.
1.) Sanitize -  Thoroughly wash your hands. Take a second to gently clean off your labret stud. You can use a sterile saline solution if necessary.
2.) Remove your current labret jewelry -  Be patient! It's important to ensure you are completely healed before you swap out your jewelry. With your freshly washed hands, unscrew or pull out the end of the stud that is currently in your medusa piercing.
3.) Prepare your new stud for insertion - Depending on the type of jewelry, pull out or unscrew the end of the stud in question. If you'd like, use some of the sterile saline from early to gently dampen the jewelry and your piercing site for a bit of extra lubrication.
4.) Insert the new jewelry - Position the end of the stud at the entrance to your medusa (inside your upper lip). Once you find the piercing hole, slide it through your lip.
5.) Reattach the end - For jewelry with simple ball ends, simply screw them back on. If you're wearing a push-in stud, insert the end into the receiving tube.
Live Piercing Experience: Tara's  Medusa  Piercing