The Tea: 
 Modded Babe Gifting Guide
Hey Body Candy  Babes!
It me! The one, the only, the Alley. Welcome back to my weekly e-zine, The Tea. Careful... This edition of The Tea is extra hot!
I've been getting lots of requests to do a gift-giving guide for body jewelry... Y'all know I keep it real with you + this video is no different! I just really felt like someone had to say it (you'll know what I mean after you watch it)... Be sure to check out my video while you're here.
I love to get my friends and family the perfect present for whatever occasion... Gifting is one of my favorite activities, but jewelry is such a tricky thing once you get outside the realm of regular earrings. Even regular-old earrings can get super confusing!
I'll see you tomorrow for our weekly FB Live sesh at 1pm :). That being said, FB LIVE is every single Friday at 1pm. Set your calendar, make a phone reminder, or write it on a post-it note... Either way, I love hanging with all of you Body Candy Babes - see you there!
Weekly dose of shameless self-promotion... SIGN UP FOR ALL OUR SOCIAL MEDIA CHANNELS. Like + follow for your daily injection of Alley spirit-energy :). Please consider becoming a BC supporter on Facebook too... It's a VERY exclusive club (and we promise it's totally worth it)!
Have a lovely day babes, treat yourself or someone you love to something nice today!
Love,
- Alley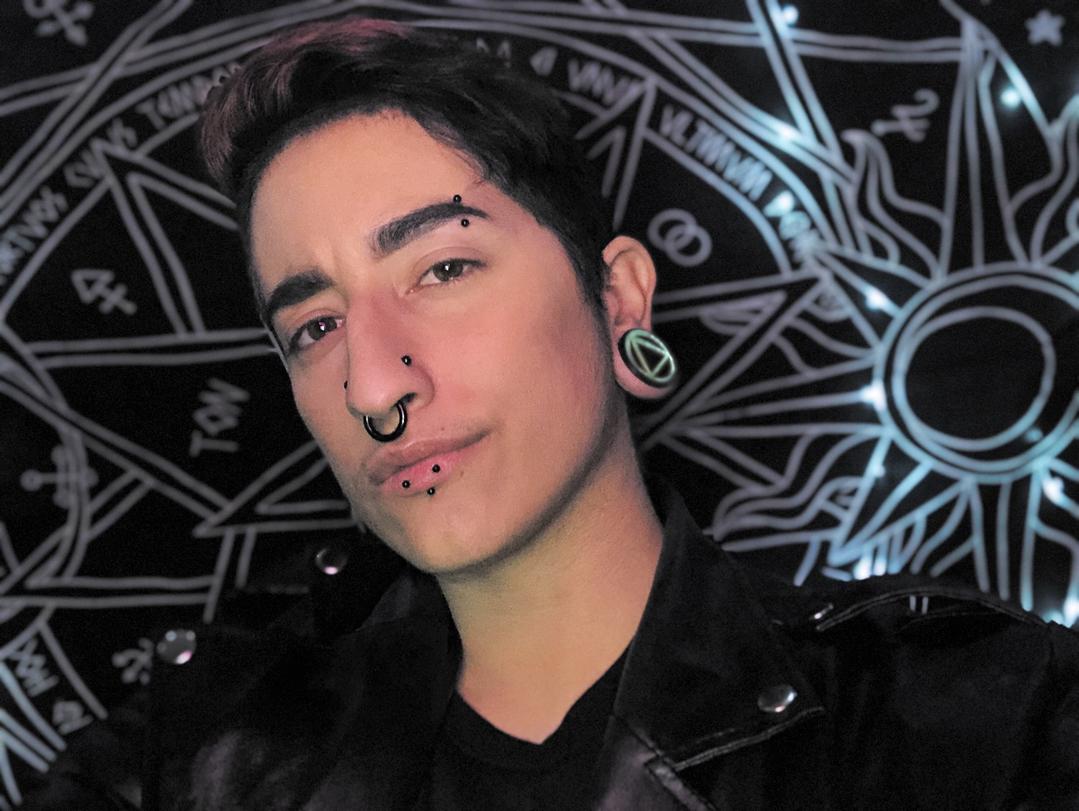 Babe of the Week:
Sören 

Sören is a 26 year old angel living in Arizona, U.S. with the two (2) most beautiful black cats named Dusk and Dawn! Outside of work Sören loves getting tattooed, PC gaming, and road trips.
Sören doesn't identify as Pagan or Wiccan etc, but it is something that influences their work as a tattoo apprentice at The Blind Pig Tattoo. Be sure to drop them a follow on IG @vexiiis.
If you'd like your very own chance to be featured here as babe of the week, tag @bodycandy or #bodycandy on any of your selfies. Make sure you're showing off your body candy body jewelry!

Snapchat: bodycandy.com
TikTok:  @bodycandy