Happy Valentine's Day Babes!
It's Volume 1 Issue 3 of our new weekly lifestyle e-zine,
The Tea
!
Life's been really busy lately, in a good way, of course! My band played a show last night, so I'm looking forward to a low-key night in with my husband and maybe some take-out :). 
So, I've been getting a lot of questions about measuring jewelry... With so many lengths and gauges out there, it can be confusing to know where to even start. Peep my
Tea
video for some helpful suggestions, as well as an update on my fluid bump from last week!
Facebook LIVE this week is on Saturday again this week - it's Anti-Valentine's day themed for everyone who's sick of all the lovey-dovey festivities! I hope you are all enjoying the switch-up in LIVE times...  Everyone's schedule is different, so I've been trying to make sure everyone has a chance to participate. If you like hanging out with me on Facebook, please consider becoming a supporter on Facebook - you'll get extra special content, coupon codes, sneak peeks, extra live videos and more!
If you haven't already, y'all should follow us on social media - our Instagram feed is looking really beautiful lately! We made it easy - click on all the buttons below.
Have an amazing week, y'all!
Love,
 - Alley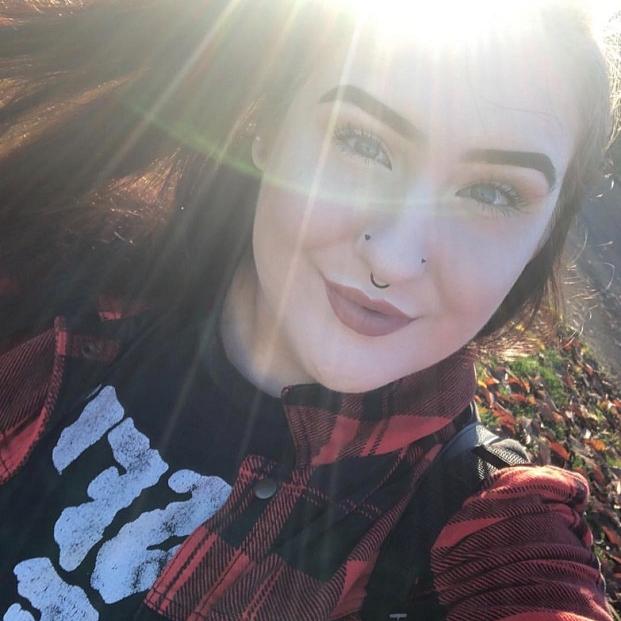 Babe of the Week:

Tori


Tori is an active photographer and videographer; freelance model; and musician from the Portland, OR area! She has 13 piercings (including a septum and 4 other nostril piercings; an industrial bar;  and lobe piercings, just to name a few!) She also has sweet little kitty named Nibbler and even used to manage a metal band.
We found Tori because she is the incredible photographer behind many of the beautiful pictures we share of Maddie, another one of our ambassadors, who also happens to be her bestie.
Each Thursday we will be featuring a new, amazing Body Candy Babe from our Instagram feed, so be sure to tag your BC selfies with #bodycandy or #bodycandybabes!

Snapchat: bodycandy.com
TikTok:  @bodycandy