The Tea: 
Curation Inspiration
Hey Body Candy  Babes!
Happy Thursday! Glad to see you back for my weekly e-zine, The Tea.
BABES. I hope everyone has been feeling a little bit better! I say that because I feel like lately everyone has been in a little bit of a funk, but the Pink Moon that's coming in the next week should help change all that! It's a time of rebirth + renewal in your life and why shouldn't that change include some new jewelry?! ;)
I made a video for you this week talking a little bit more about curating your jewelry and some other ways to approach creating matching sets you'll love! Don't forget to follow us on Instagram as well for 24/7 style inspo! (@bodycandy)
I'll see you all on Facebook Live tomorrow. We do FB LIVE every week at 1pm EST... Be sure you schedule me in for some sweet, sweet hang out time! 

♡
Weekly reminder - make sure you follow us on all of our social media channels! Alley (me) is all over our IG, FB, Pinterest, Twitter and pretty much everything else you can think of. When you follow us, or like and comment friendly things on our posts, it makes me v happy.
Oh, and if you're feeling uber generous, sign up to be a supporter on Facebook too. It's a VERY exclusive club of our most VIP babes and the coupon codes alone are totally worth it!
Have a beautiful day babes. Don't forget to stop and smell the roses :).
Love,
- Alley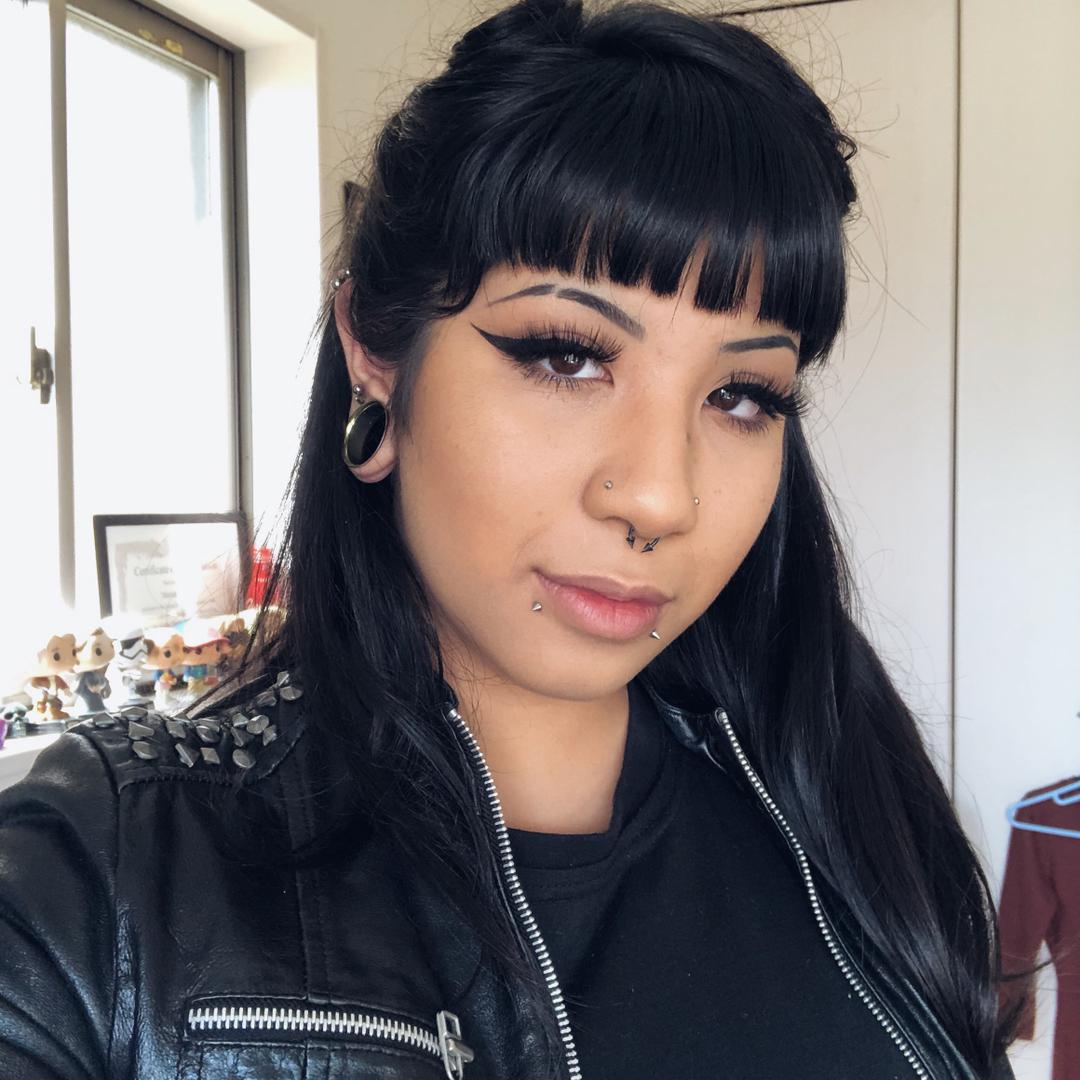 Babe of the Week:
Mariana

Mariana is a gorgeous modified Brazilian BABE that currently resides in Japan! How awesome is that?! I asked her for some info about herself and her response was that she loves being modified + loves Body Candy! I love that answer because that's pretty much all I care about, too  😂 You can follow Mariana on the IG: @death.heartt ❤️

♡
If you'd like your very own chance to be featured here as babe of the week, tag @bodycandy or #bodycandy on any (and all) of your pierced and modded selfies. Make sure you're showing off your Body Candy body jewelry!

Snapchat: bodycandy.com
TikTok:  @bodycandy