The Tea: 
Choosing & Sizing Your Nostril Jewelry
Hey Body Candy  Babes!
Hi bbs! Welcome back to my weekly e-zine, The Tea.
These next few weeks you're going to start noticing some more changes around here! The best kind of changes! In case you missed it - we've been adding lots of different content to our Instagram highlights (IG handle: @bodycandy)  including a STYLE GUIDE featuring our official Body Candy Babes, fresh quizzes and even a New Jewelry/Restock tab is coming soon! I'll also be adding some more body jewelry content to The Tea emails since we got such amazing feedback from the poll I ran the other day!
So, today's video topic is choosing + sizing your nostril jewelry! It's a pretty good overview of the measurements you need to know and the different backing options you have when it comes to nose rings and nose studs! If you have any questions or feedback please hit me up on the Instagram DM's and let me know!

Don't forget that I do Facebook Live EVERY FRIDAY at 1pm. See you tomorrow, I hope! 

♡
I also want to give a shout out to our Body Jewelry Blog - this week we added a new entry to our Piercing Dictionary series. The entry is called The Piercing Dictionary: Nose Piercings, and we think we've covered just about every kind of nose piercing you could possible think of. Who knew there were at least ten (10) ways to pierce your nose? Have you ever heard of a nasallang or a septril!? We'd like to think that our Tea and our blog go hand in hand, so make sure you check that out and leave some ... Who knows, you might be inspired to get a new piercing :).
One last blog pitch - if you didn't learn everything you needed to know from my Tea video, we also have a VERY informative blog on Nose Ring Sizing: How to Get a Perfect Fit. You can learn all about gauge, rise, diameter, and even what a "fishtail nose ring" is!
Before I go, if you haven't yet, make sure you follow us on all of our social media channels. I'm a busy bee injecting my Alley-energy into our Instagram, Facebook, YouTube, and everything else you can think of.  I want to encourage all of our babes to like and comment on our posts. Your positivity and kindness goes a long way to recharging my Alley energy :).
Oh, and if you're the most hardcore of Body Candy babes, you should think about signing up to be a supporter on Facebook... It's a good time and a great deal - we promise the coupon codes alone will be totally worth it!
Have a great weekend babes!
Love,
- Alley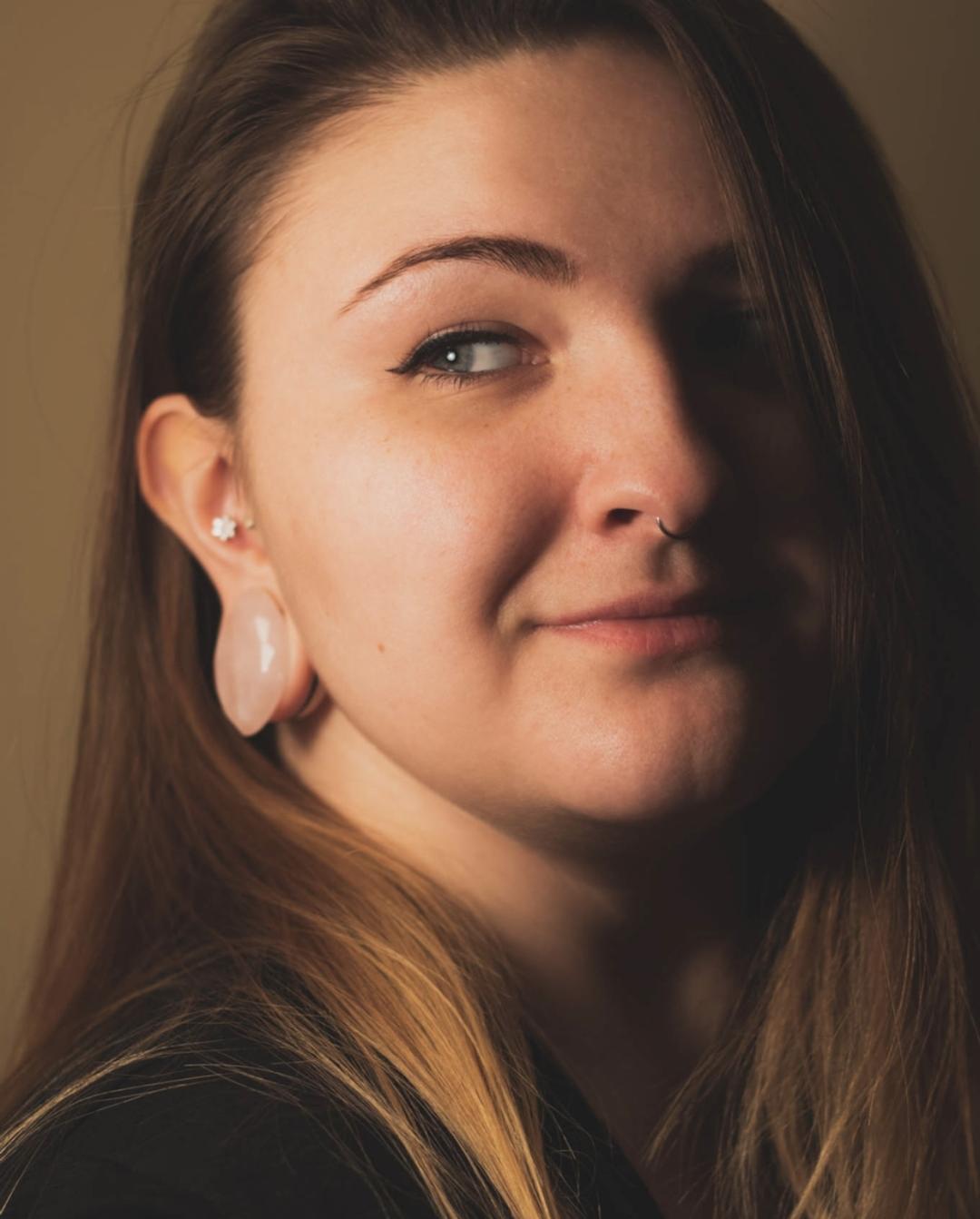 Babe of the Week:
Liz

Liz is our beautiful customer service angel that helps you out with all your questions, concerns + needs. Outside of helping all of our Body Candy babes on the daily, she is an amazing photographer... Which is how you might also recognize her! Liz takes all the amazing photos of me you see on our site, on all of our social media channels, and even the business cards you get in every order!
A little bit more about Liz - she has a babely, modified boyfriend, Troy, who is also part of the Body Candy Fam. They have two (2) very sweet little kitty floofs named Mama + Dugan. Go follow her photography page (@cydonia.photography) and show her some love!

♡
If you'd like your very own chance to be featured here as babe of the week, tag @bodycandy or #bodycandy on any (and all) of your pierced and modded selfies. Make sure you're showing off your Body Candy body jewelry!

Snapchat: bodycandy.com
TikTok:  @bodycandy