Piercings And Pregnancy FAQs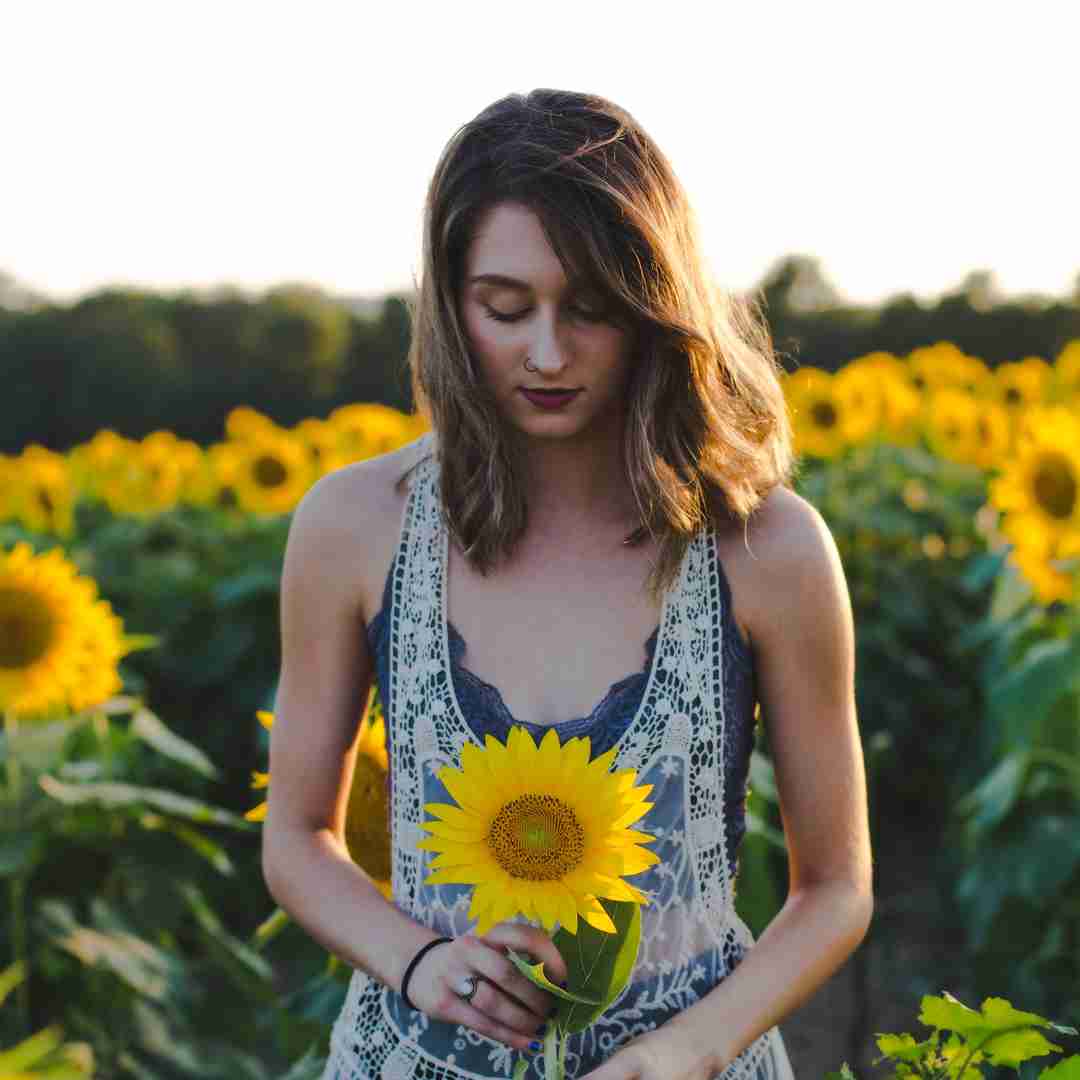 Having a baby is a beautiful part of life... But for those of us that are pierced and modified, getting pregnant comes along with a few pressing questions. Am I going to lose my belly ring? Do I have to take my nipple piercings out? It can be overwhelming to think about!

When you're pregnant, your skin goes through some significant changes. You will find that your skin stretches significantly, changes in consistency or elasticity, or becomes much more sensitive.
Just like with an experience at the piercing shop, everyone's body is different when it comes to pregnancy. You might find that wearing jewelry becomes uncomfortable for you personally. You might also find that your piercings are as comfy as ever! More often than not, whether you remove your jewelry or not simply comes down to individual preference.

Disclaimer: of course, in any situation, the health of you and your pregnancy is paramount. Never jeopardize your overall health for the sake of a body piercing. If you have any questions, develop any complications, or need a professional consult, don't hesitate to contact a medical professional and your piercer as soon as possible.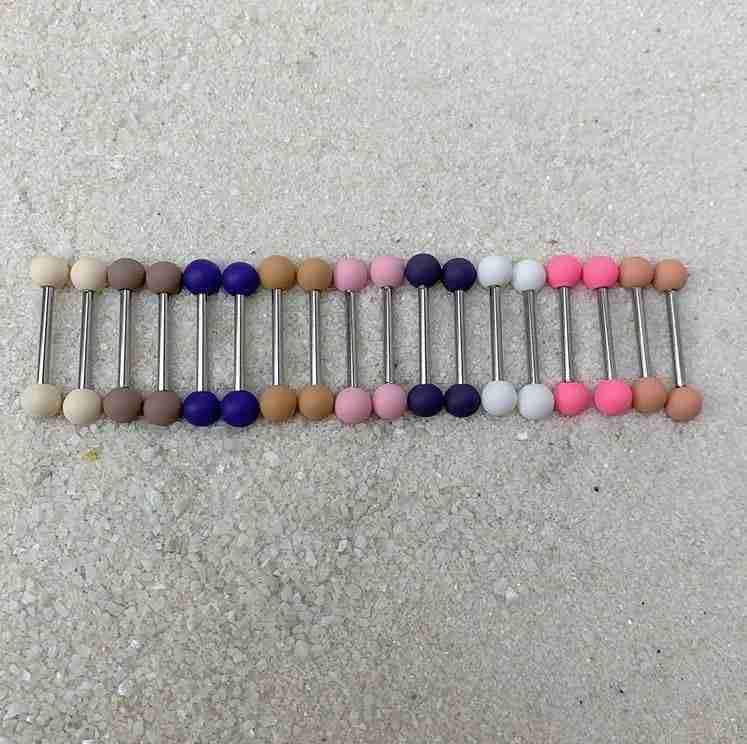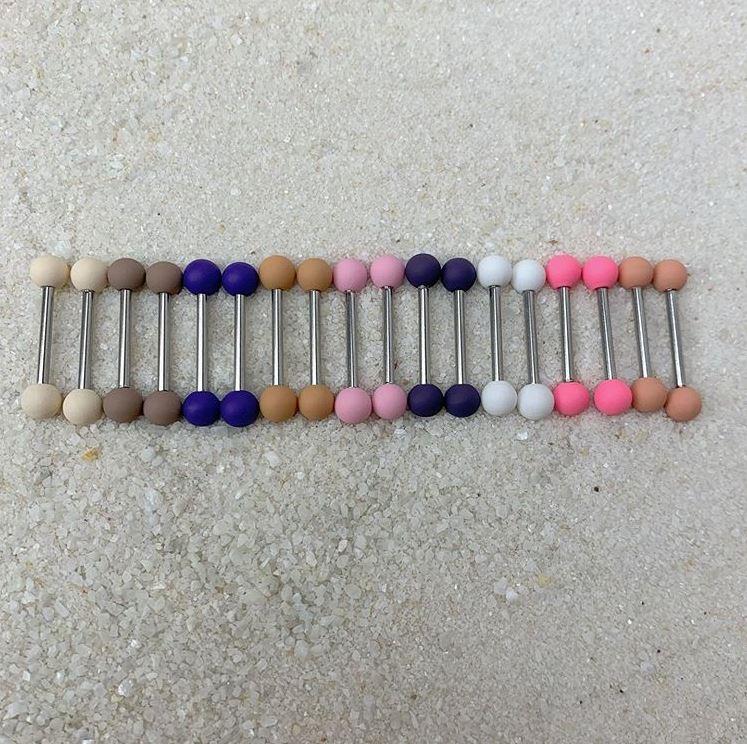 Nipple Jewelry

Nipple piercings are beautiful and for many people can be pretty tricky to heal... So when you find out your pregnant, your mind may drift toward the future of your nipple piercings. Do you really have to remove them?

For the most part, nipple jewelry can often be left alone throughout the course of your pregnancy. While it's certainly possible to breastfeed with nipple jewelry (or after getting a nipple piercing in the first place), you may want to remove the jewelry if you plan on breastfeeding, if simply to protect your child from a possible choking hazard. Balls or charms on nipple jewelry can potentially fall off.

As long as your nipple piercing is completely healed, you should be able to find jewelry that is comfortable to insert and remove during breastfeeding sessions - talk to your professional piercer for options!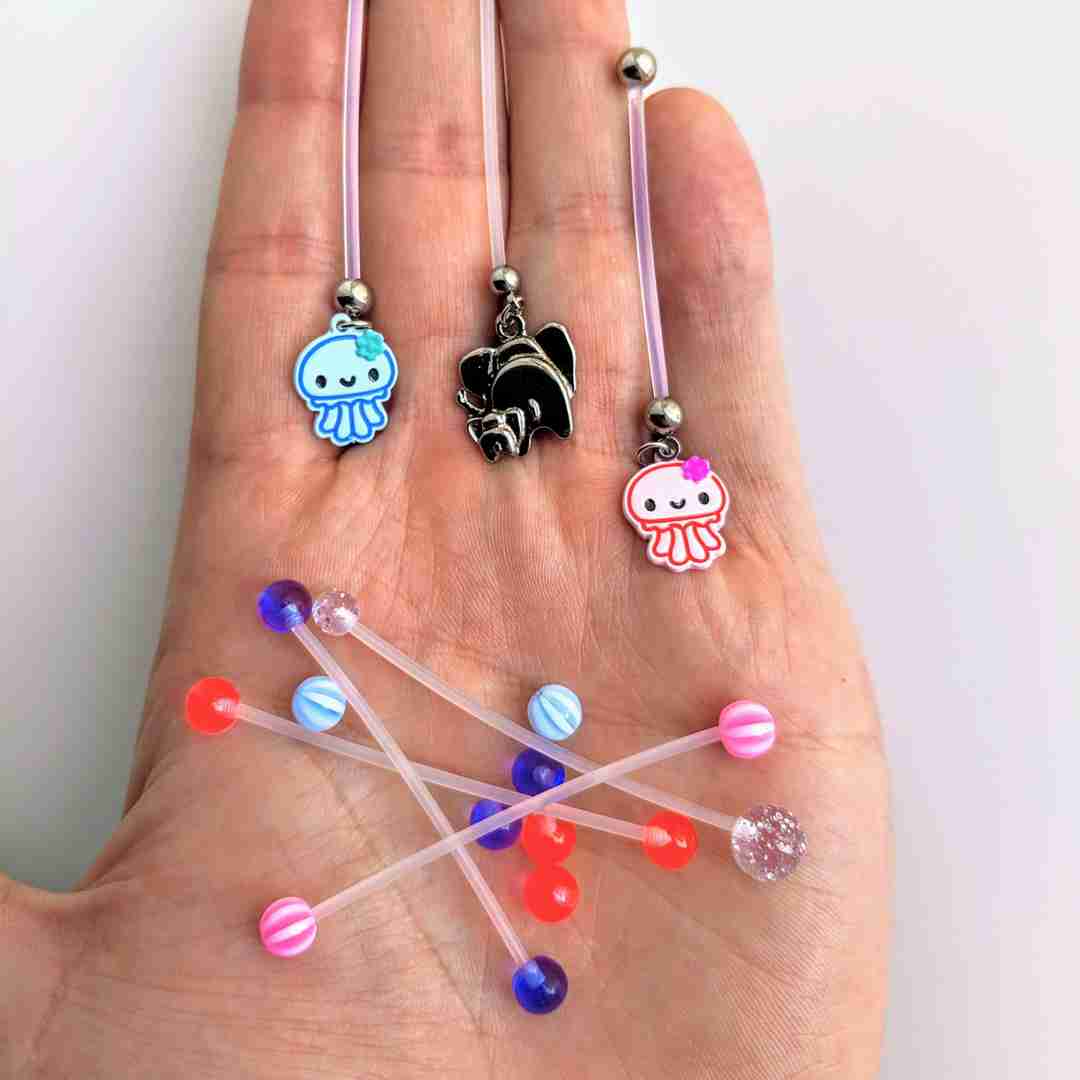 Belly Rings


Your belly grows during pregnancy - this much is true! Just how much your belly bump expands is going to be different in every case. 
 
During this expansion, your skin will get more and more tight as your baby grows inside of you. While you might be just fine, you might also find that your jewelry becomes more and more uncomfortable to wear. If you start seeing redness, chafing, or another sign of irritation around your piercing, it is more than likely time to remove your current jewelry or find a more appropriately sized piece of jewelry.

Luckily for moms, pregnancy belly rings are a thing! They are made of comfy bioplast, which can be trimmed and rethreaded at a custom size for any baby bump.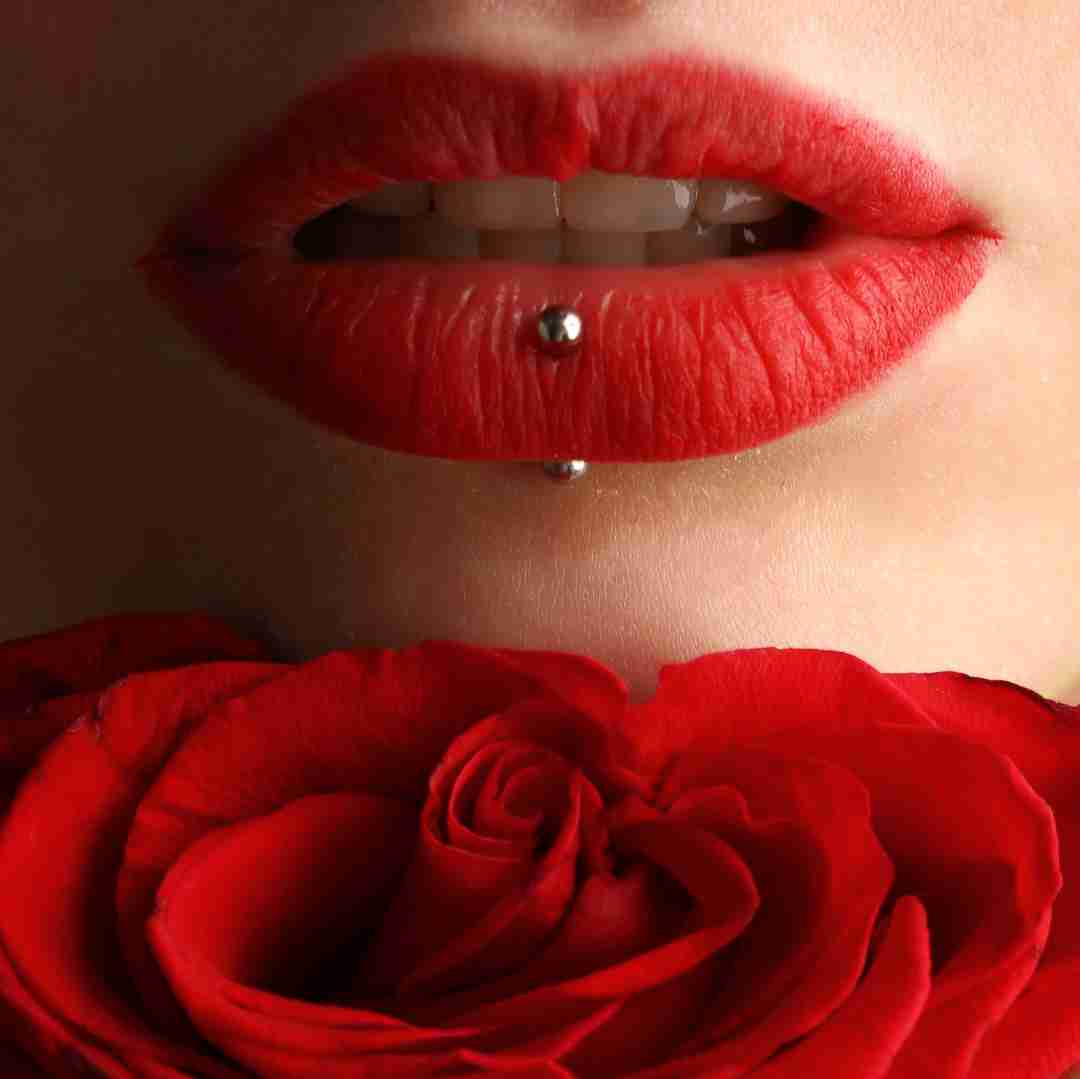 Face, Ear, & Oral Piercings


Although your body might go through lots of changes, the piercings in your face, nose, mouth, or ears should be totally fine.

While you are pregnant, it is more important than ever to practice good general hygiene, including regular aftercare on all of your piercings. Make sure all of your jewelry stays clean and hygienic, with gentle salt soaks once a day to keep things in tip top shape. Great aftercare is a good habit to get used to - so consider making it a part of your daily routine.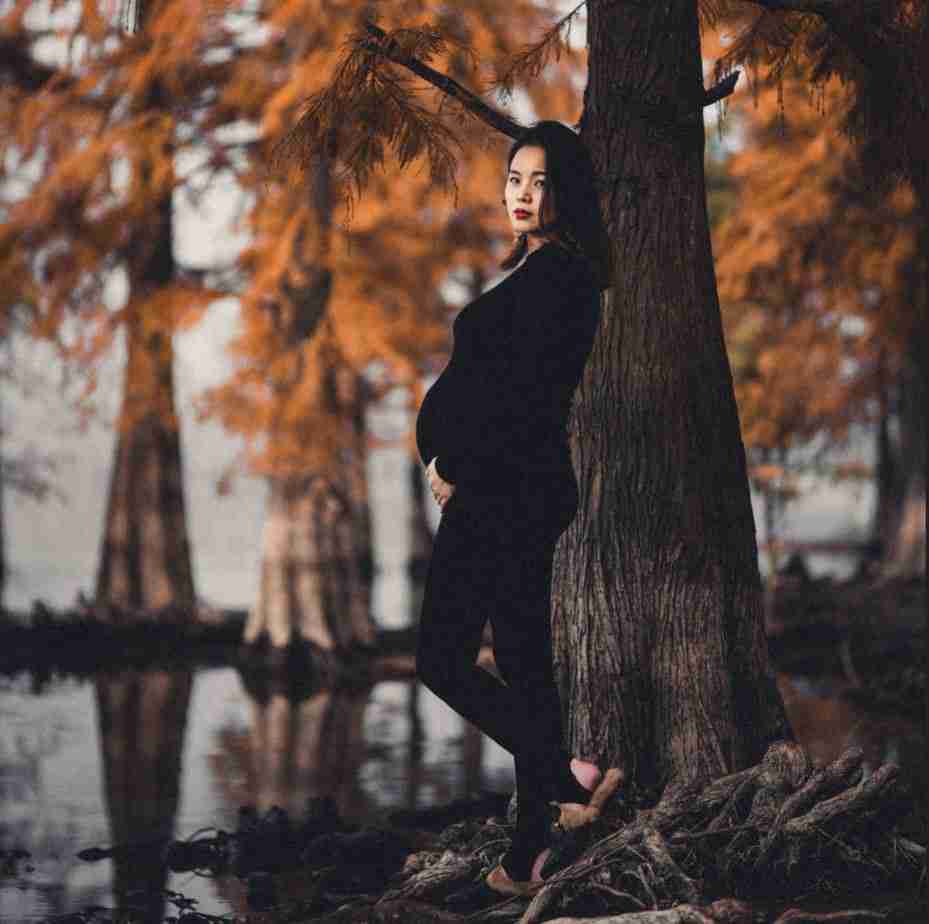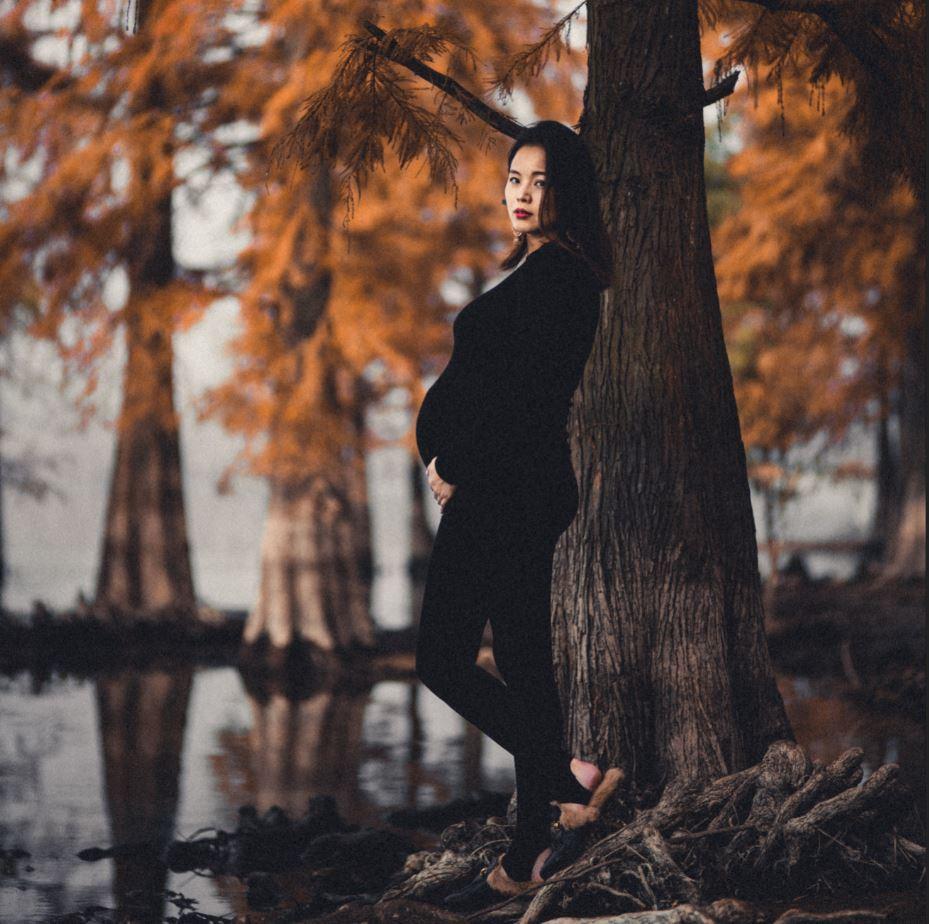 Can I Get Pierced While I'm Pregnant?

Although it's certainly possible, it is not a great idea to get pierced during your pregnancy. Most professional piercers advise against being pierced when pregnant.

New and expecting mothers have a lowered immune system. By nature, a piercing is an open wound. The piercing more than likely take longer to heal. This extended healing process would not only endanger the health of your new piercing, but could also lead to an infection.

Nothing that puts you or your little one at risk is worth it in this situation... Hang out till after you've given birth and treat yourself to a piercing once you're feeling up to it!