Four (4) More Fascinating Pictures of Body Jewelry in X-Rays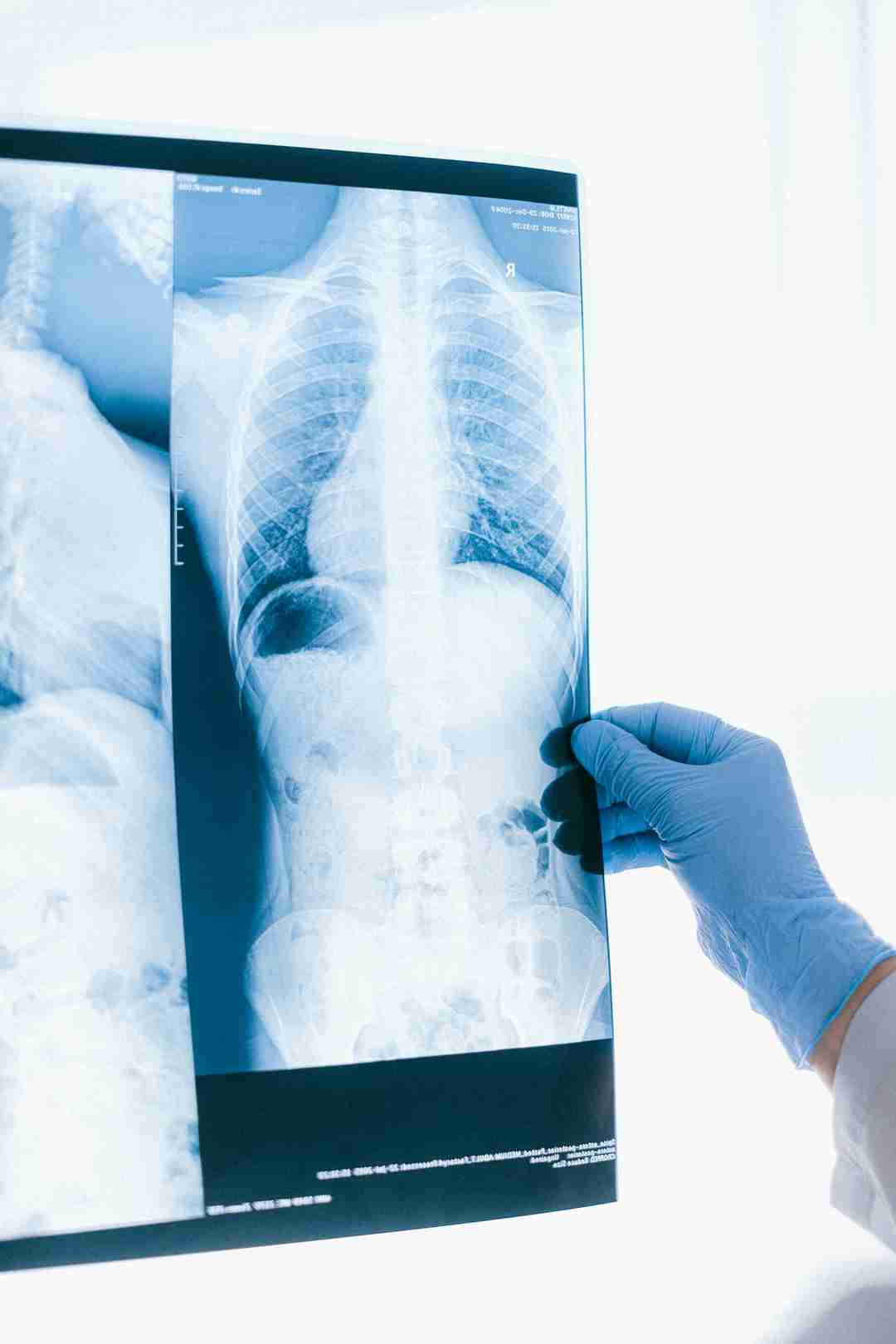 If you're an individual with piercings, you may have come across a time when you need to remove your body jewelry for an x-ray image... But why?

In the radiology office, your x-ray tech might inform you that you'll need to remove your jewelry before you get your imagery. This can range from "no big deal" to "pretty traumatic" - after all, fresh piercings shouldn't be removed, and even healed piercings can close up very quickly with no jewelry being worn inside of them. Whether we're talking about a navel ring; a cartilage earring; or a labret stud, it can be a pretty scary experience, especially if you're just not expecting it. 

Why exactly do you need to remove your jewelry then? The answer isn't terrifying - no, the machine isn't going to forcefully rip the metal out of your body, nor will it irradiate your jewelry; heat up your jewelry; or cause the machine to malfunction.

The simple answer is that body jewelry appears as a solid shape on your x-ray. While this isn't inherently bad, the black or white blob that appears on your x-ray can actually obscure important medical information. If you have a piece of metal jewelry in your piercing, it might cover up something important. A nose ring may get in the way of a clear view of your sinuses, whereas tongue piercings may block information related to your mouth or jaw.


Disclaimer: Body Candy is only here to give you fun and helpful advice and information when it comes to getting pierced. Your health is more important than a piercing - always listen to your doctor's advice and always ask a professional piercer for help if you know you'll be heading in for an x-ray sometime soon.

X-Ray 1:
This is an x-ray of a patient's chest and abdomen. In this x-ray:

- A pair of nipple rings is visible on the left and right of the patient's chest. You can tell the ends of the nipple jewelry aren't made of metal, because they don't show up as opaque on the x-ray.

- This individual also has an implanted defibrillator - not piercing related, but still pretty cool!

Thanks to Sadie for her permission to use this photo! IG: SadieLeigh2017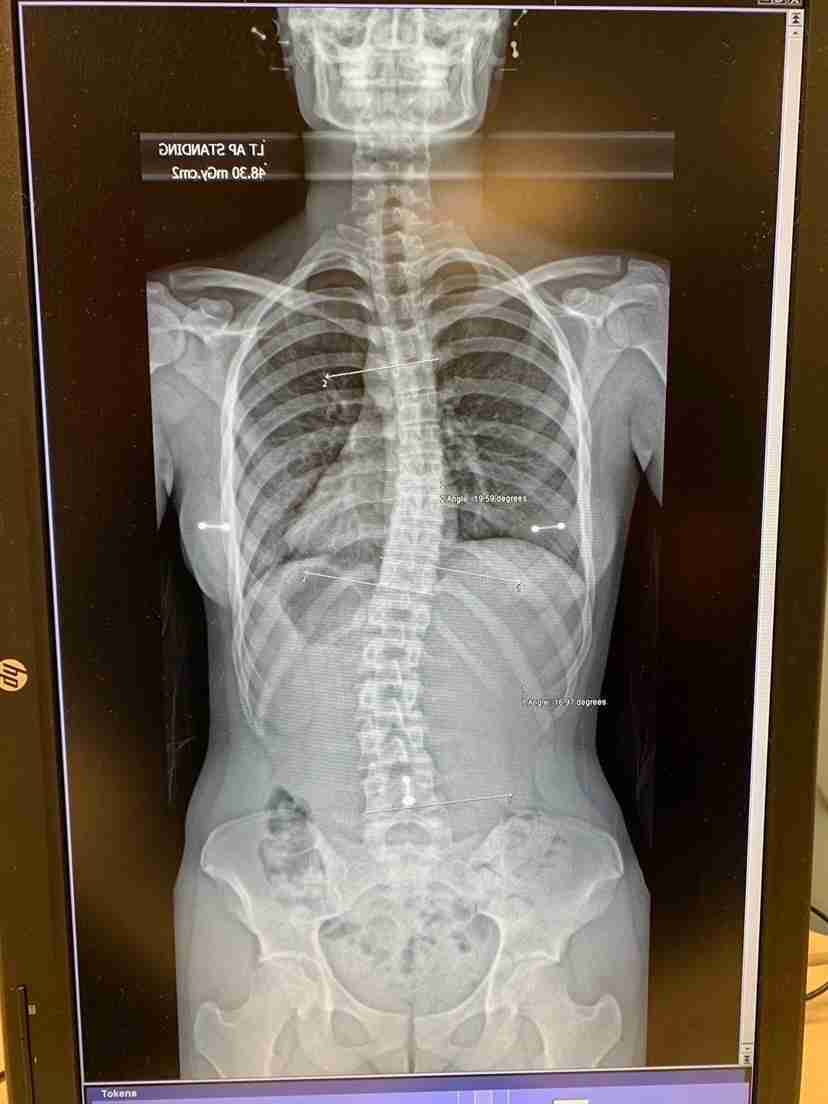 X-Ray 2:
This is an x-ray of an individual's lower head, neck, and torso. In this x-ray:
- A pair of nipple piercings can be seen in the center of the photo. Unlike the photo above, these barbells are entirely made of metal because the ball-ends appear opaque on the x-ray.
- A navel ring can be seen in the lower portion of this x-ray - it's located right above the pelvis in front of the lower vertebrae.
- This individual also has several ear cartilage piercings. On the left, it looks like they may have a daith and a tragus piercing. On the right, it looks like it may be a conch and a helix piercing.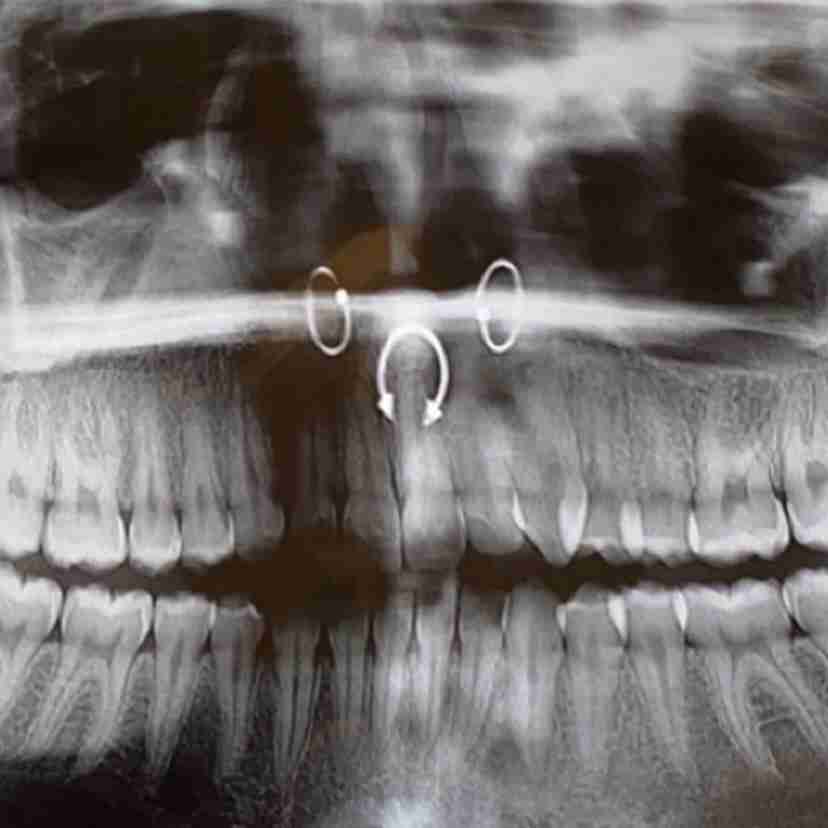 X-Ray 4:
This x-ray was performed to get a look at this person's teeth. In this xray:
- Two nostril piercings can be seen on either side of the nose. It's hard to tell in the image, but these could be regular nose hoops, BCRs, or a type of segment ring.
- A horseshoe barbell with spike ends can be seen worn in the patient's septum.
Looking for More Fun X-Ray Pictures?
Check Out:
10 Fascinating Pictures Of Body Jewelry In X-rays
Snapchat: bodycandy.com
TikTok:  @bodycandy