How To Clean Your Body Jewelry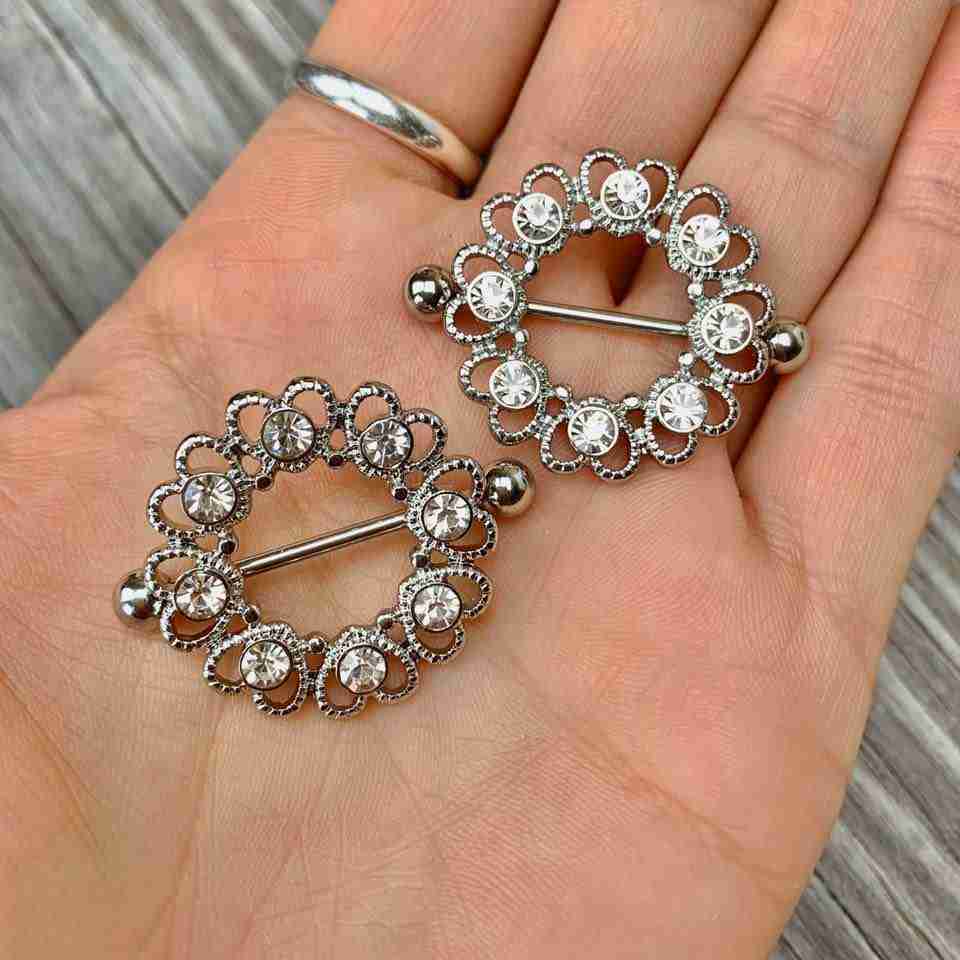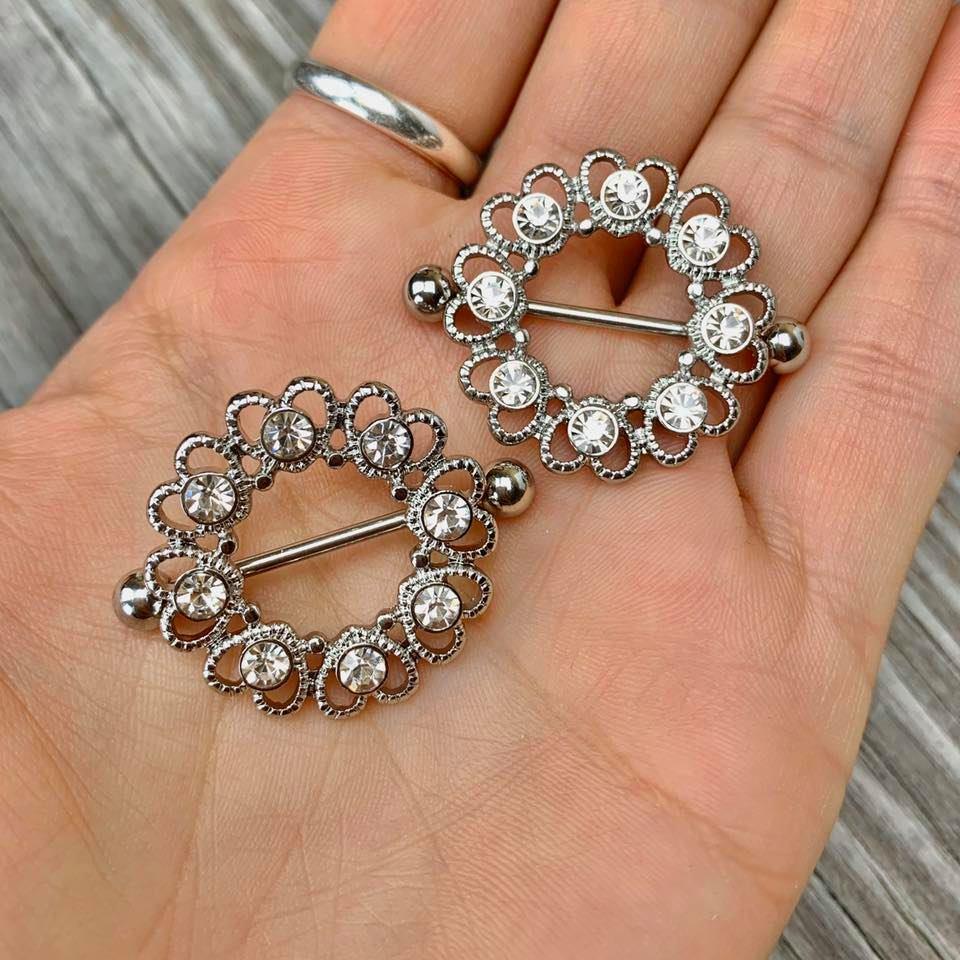 Hello body mod enthusiasts! You know all about salt soaks and keeping your piercing site clean. You know all about good hygiene and piercing best practices. Of course it's incredibly important to take care of your body when it comes to your piercings... But what about taking care of your jewelry? 

Just like your piercing site can harbor bacteria, dirt, grime, and other nasty invaders that you don't want in and around your body, your jewelry can also be a carrier. Even if your piercing is totally healed, there's always the risk of a complication. Bumps and snags happen! And even if you keep your irritated piercing spotless, a dirty piece of jewelry could potentially make that all for naught.


You should consider the process of cleaning your jewelry a part of normal hygiene and self-care. Not only will this keep your piercing looking, feeling, and smelling good, it can also prolong the life of your jewelry. Here's a bunch of FAQs when it comes to keeping your jewelry clean.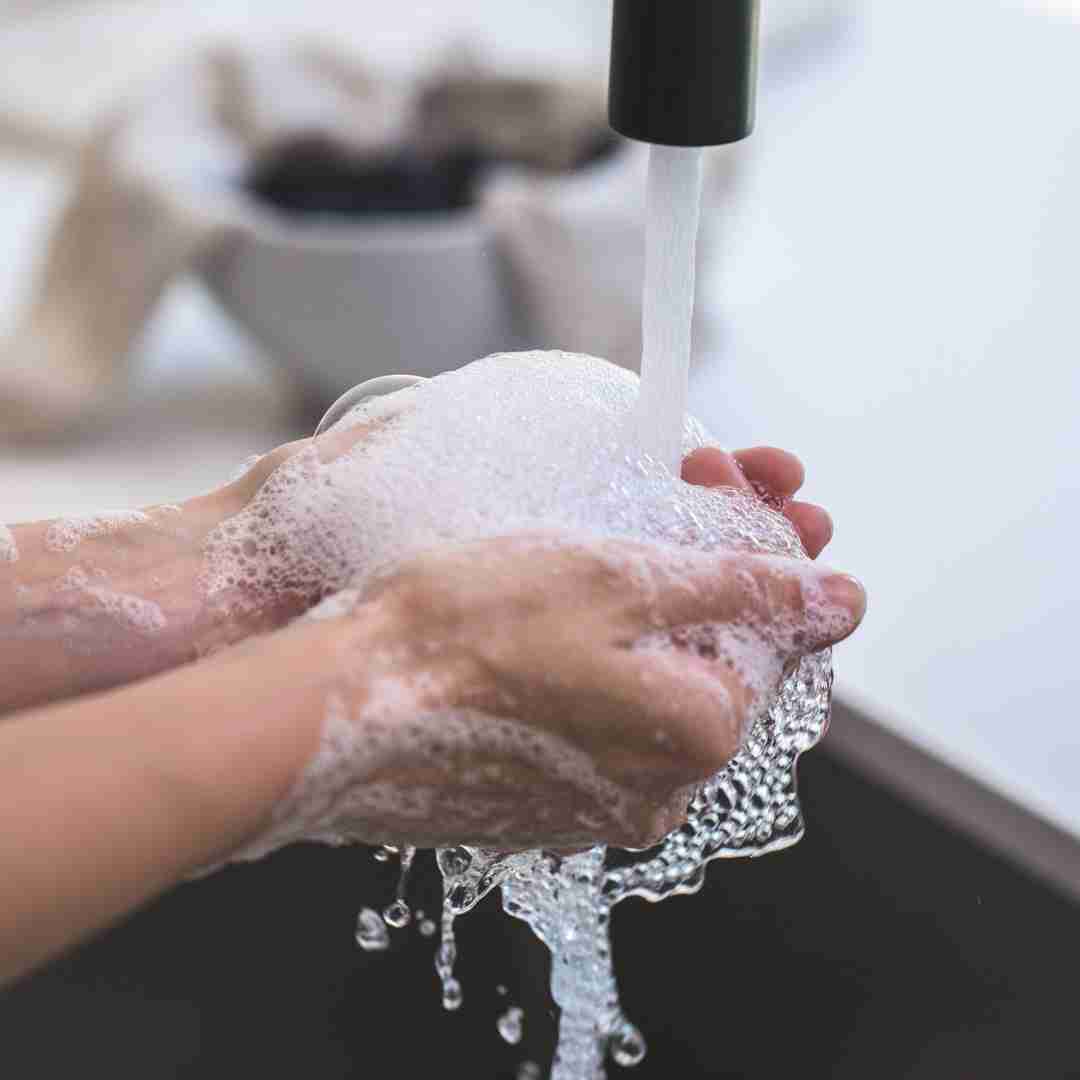 How Should I Clean My Jewelry?

Do you know how to wash your hands? Then you know how to wash your jewelry! It really is that simple

Use a pump of antibacterial soap and lather up your hands. Place the jewelry in your hands and wash the jewelry under warm water for at least few minutes. Be gentle, but intentional. Make sure you get around all the twists and turns, around the base of posts, and any other hard-to-reach or traffic-heavy spots.  After you've washed it thoroughly, rinse it well to make sure there is no soap residue left, and then dry it gently with a paper towel.


In general, we don't recommend using any sort of scrubbing/brush tools on your jewelry, especially if you don't have to. If you're really struggling at getting some grime out, try a SOFT brush before anything else. Just remember any extra friction from any cleaning tools runs the risk of scratching your jewelry.

Note: don't drop your jewelry down the drain!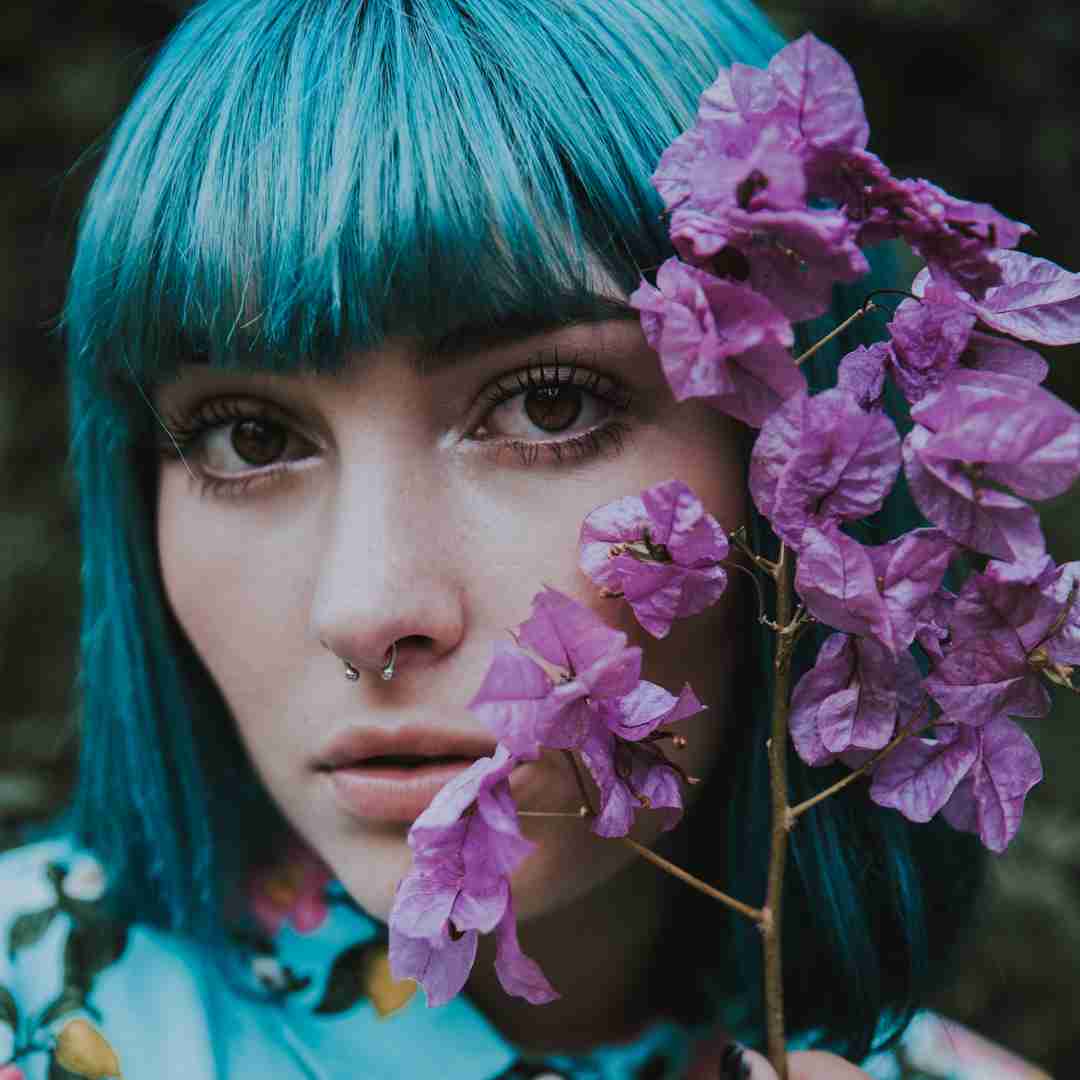 How Often Should I Clean My Jewelry?

You probably don't have to thoroughly wash your jewelry every day... But odds are, you aren't currently washing your jewelry enough. Here are some ways you know its time to wash your jewelry! 


1.) Wearing it for the first time - Take a second to wash your jewelry if you're inserting it for the first time. You don't know where it's been! You don't know who touched it! Wash it up before you put it in so you know you're starting out safe and healthy.

2.) Every few weeks - Variety is the spice of life! But if you're the kind of person who chooses one piece of jewelry and wears it forever, you should consider cleaning it up every few weeks. It's true for all piercings, but especially for oral piercings (tongue, smiley, etc), which may experience a build up of plaque.

3.) Any time you change it out - This is the perfect opportunity to clean your jewelry! If you never clean your favorite piercings, they can get dingy and discolored. If you want to maintain your jewelry for years and years to come, it's worth taking a few minutes every now and then to keep them shiny and in tip top shape.

There's no use putting a bacteria-laden piece of jewelry back in its jewelry case. Even if you aren't going to re-insert your jewelry, clean your stuff up before you put it away... It will last longer because of it!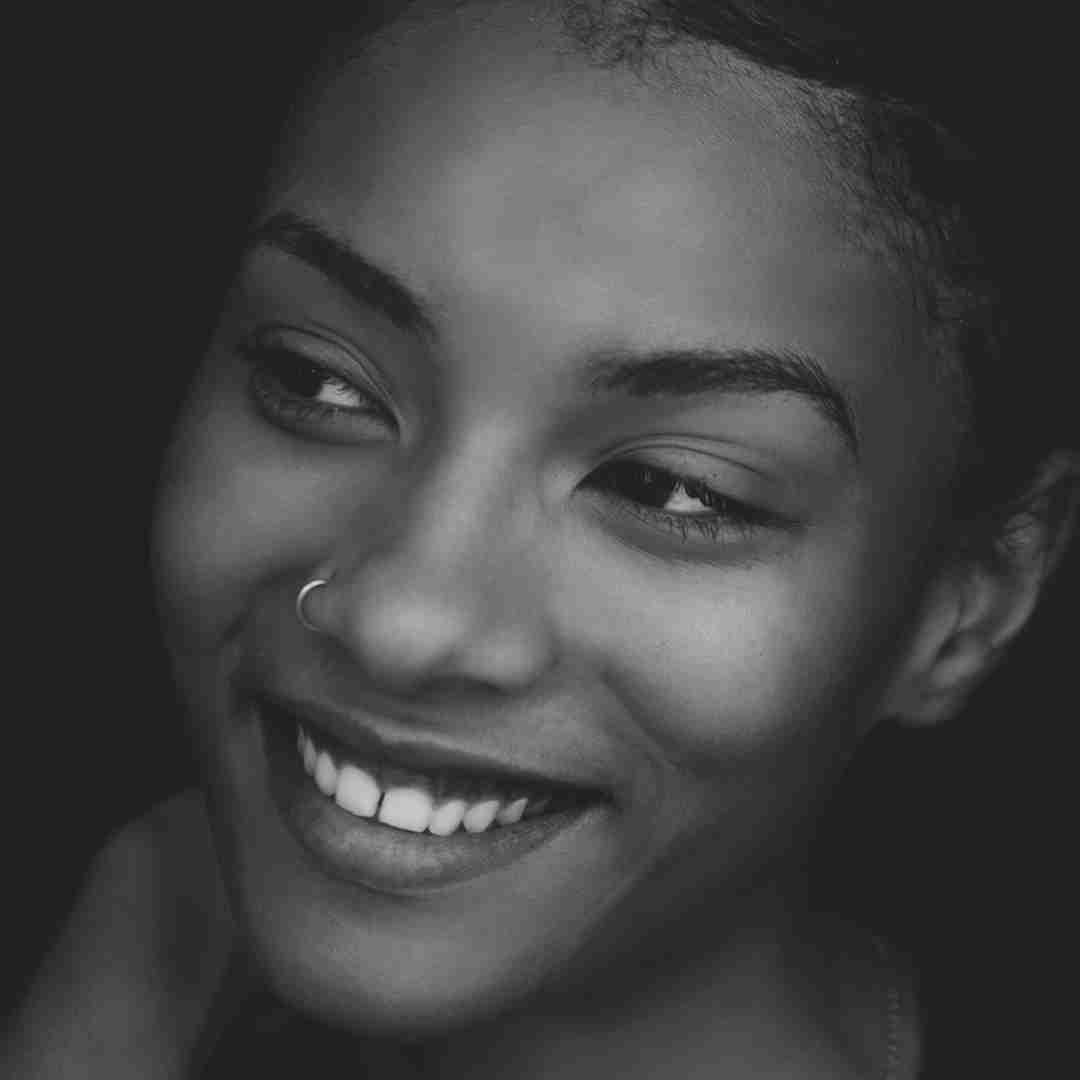 Someone Gave Me Hand-Me-Down Jewelry, Can I Wear It?

Ok, ok... So maybe you're not going to wear an inherited tongue ring or a treasured family-heirloom navel ring from grandma. But yes, if someone wants to give away some of their old body jewelry, it is certainly possible to wear it. To truly be safe though, you should have these pieces sterilized in an autoclave.

An autoclave is a device used in the piercing industry that uses a combination of high pressure and steam to fully sterilize jewelry and piercing equipment. You can have jewelry sterilized by any local piercer - they'll have one on-hand and the process should only take a few minutes!

Keep in mind, not every kind of jewelry can be sterilized, e.g. acrylic body jewelry will melt under the intense pressure... But a 14k gold belly ring an an acrylic belly ring have a significant price difference. Do right by your belly and have that 14k treasure cleaned properly... As for the acrylic piece - they're very affordable, so it's probably best to just get one of your own.
What Shouldn't I Do During Cleaning?


While the purpose of cleaning is to keep your jewelry looking fresh, bright, and sparkly, cleaning improperly can actually have a negative affect on your jewelry overall. Here are a few things to avoid when you're cleaning your body jewelry:

1.) Harsh Chemicals - Autoclave sterilization aside, soap and warm water is enough! Harsh chemicals can fade the colors on many kinds of body jewelry, or even worse, structurally damage the material. Avoid any alcohols, bleaches, or any other harsh liquids as cleaners.
2.) Using Brushes or Sponges - Jewelry is fragile! Beyond that, brushes, sponges, or anything with a "grit" to it can scratch or scuff the surface of your jewelry. Let your hands do the work. If worst comes to worst, you can try boiling your jewelry... Unless it's a material that will melt, like acrylic!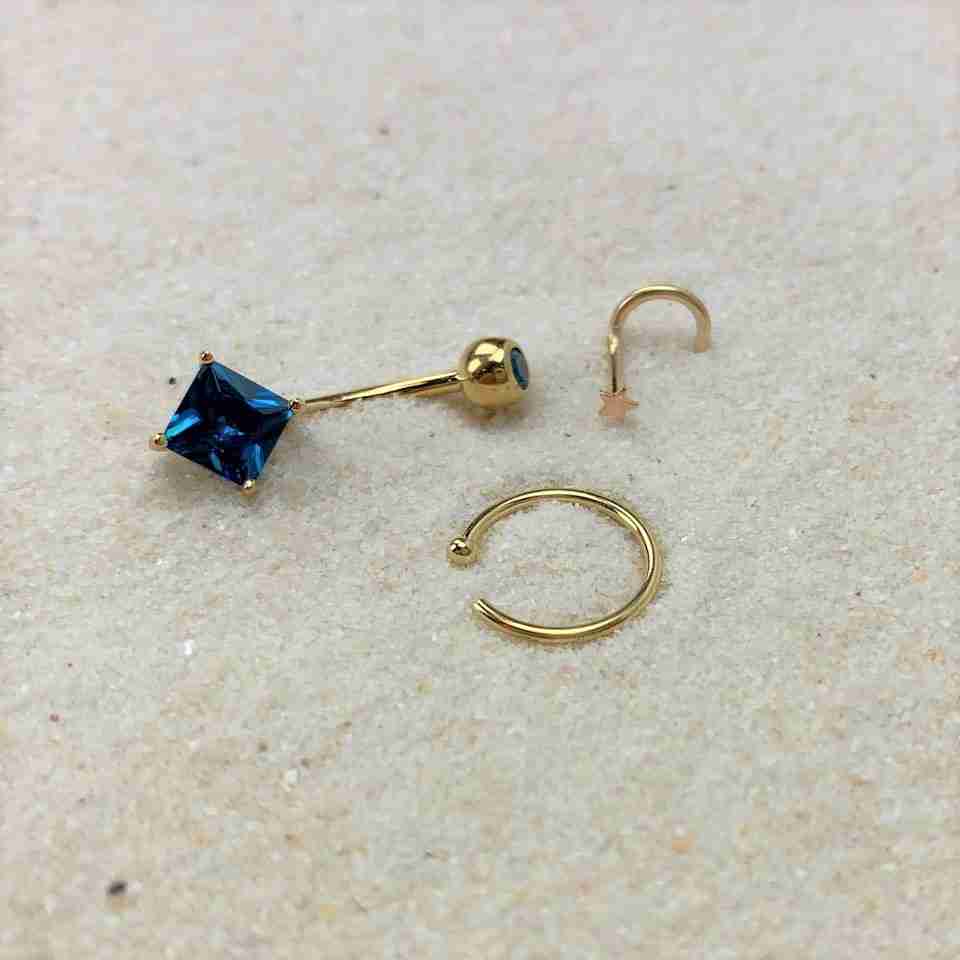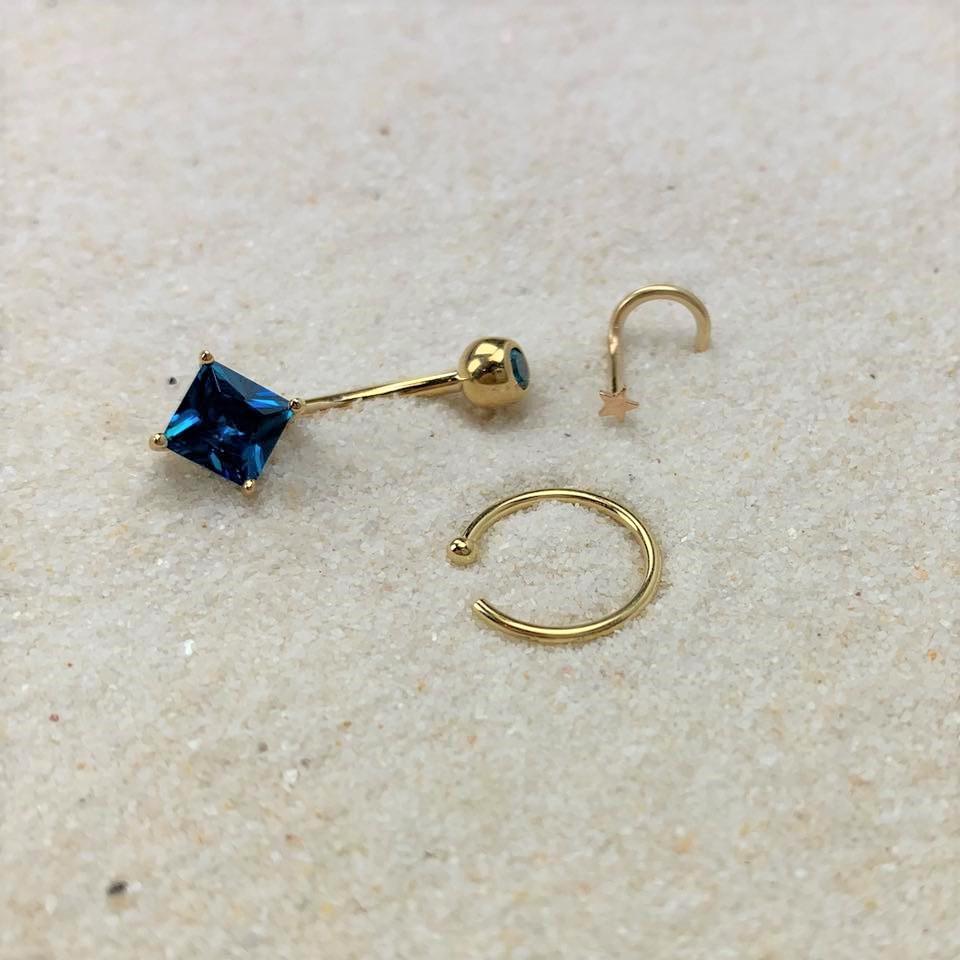 What About 14k Gold Body Jewelry?


While you can certainly use any of the aforementioned methods to clean up your beautiful 14k gold jewelry, it's important to remember that gold is an extremely malleable metal. It's easily bent and scratched, so avoid any brushes or tools of that sort.

While it isn't as convenient as washing your jewelry in your sink, it's a good idea to have your gold jewelry professionally cleaned every few years. During this process, the professional will clean any dirt and grime from the crevices of the jewelry. They'll also make sure all the gems, jewels, prongs, and studs are secured properly while restoring the gold to its natural brilliance.

Check Out Our Huge Selection of 14k Gold Jewelry!