How Many Piercings Can You Get In One Visit?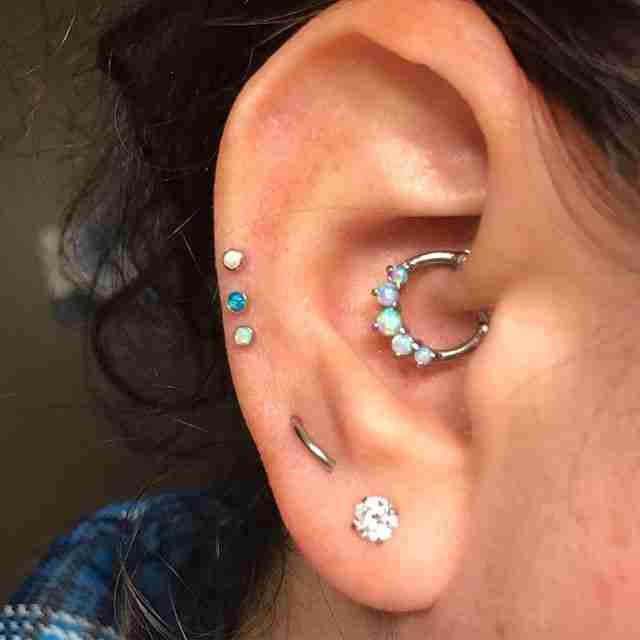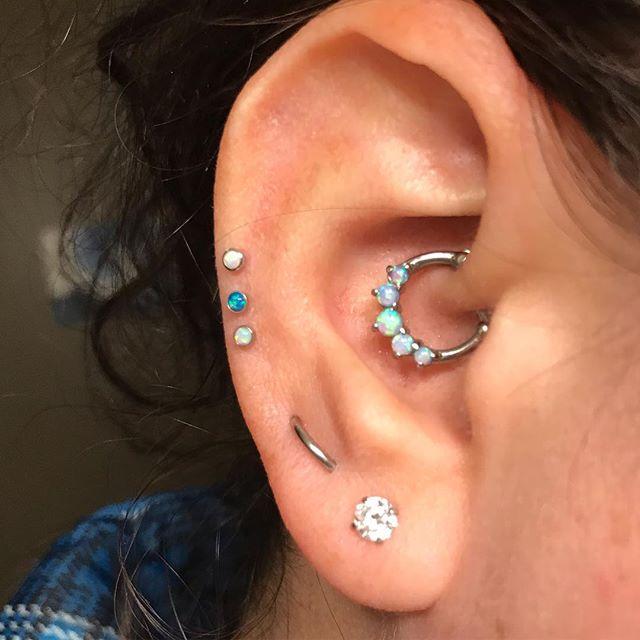 Piercings are amazing. You can have a little or a lot. You can have as many or as little as you want. You can be pierced wherever you want (within reason). Why not get as many in one sitting as you can handle?

Piercing is an art form that will always be around. Piercings are like tattoos for your body - they're something to show off and tell stories about. They can spark conversation with friends and strangers alike. The process of getting them done often isn't as painful as you'd think - in fact, some people say the experience feels good in a therapeutic way.
So what's the magical number? How many piercings can I get in one sitting? Quick answer: probably three (3) or four (4)... But the long answer is a bit more complicated and involves a conversation with your professional piercer.
Here's everything you need to know about how many piercings you can get in one sitting:
Communication

There's no "limit" necessarily as to how many piercings you can get at once, but most reputable piercing professionals will probably keep you around three (3) or four (4). This, of course, depends on size, location, and your personal pain tolerance, but we'll dive into that a bit more later. 

Your body still needs time to heal, and the more piercings you have at once, the more locations it will have to focus on healing. While it might be totally tolerable to get four (4) earlobe piercings at once, four (4) cartilage piercings might be a bit too painful, both during the piercing procedure and also throughout your aftercare session.

Always have an open and honest dialogue with your piercer before you get pierced. Let them know exactly what you're looking for before you get started. Using their expertise and judgment, they will let you know 1.) what's safe for you to undergo and 2.) what they're personally comfortable doing.

Again, this is a conversation you should have between you and your piercer. Body Candy always encourages you to follow your piercer's advice!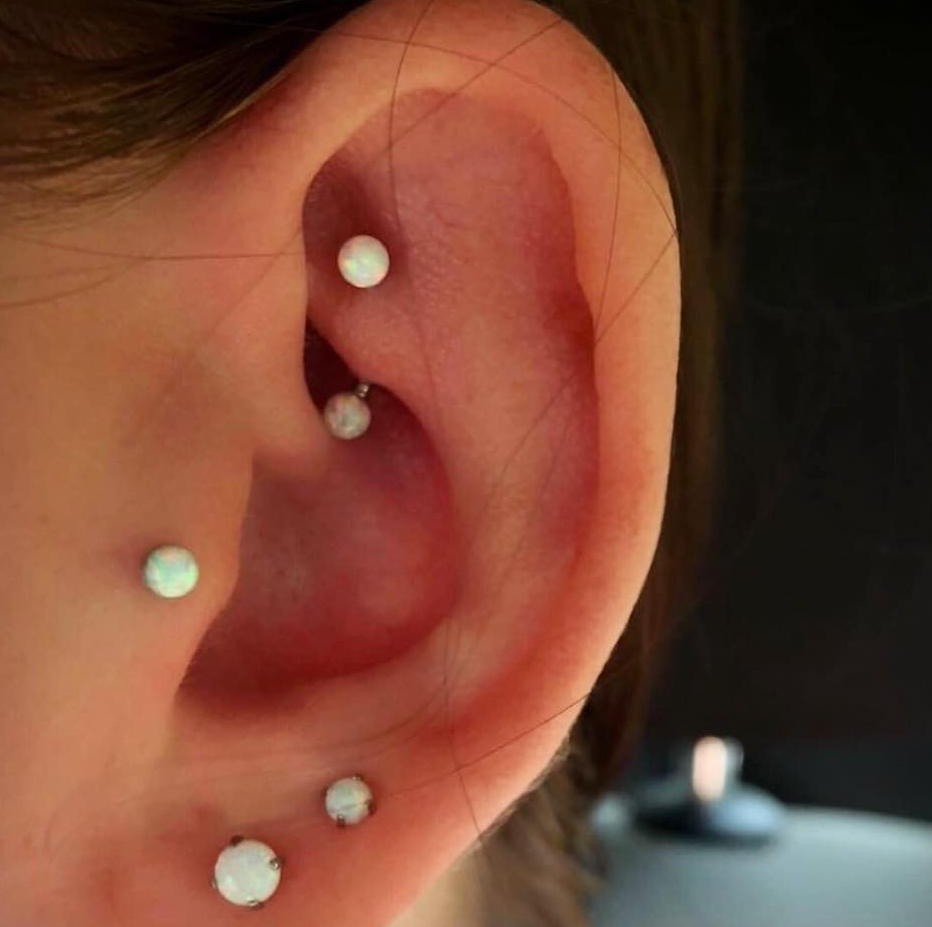 Location, Location, Location
Before you get multiple piercings, it's important to think about how they are going to sit on your body. With varying heal times, different aftercare requirements, and our individual body types having a significant effect on our piercing health, mapping out your routine is a great way to make sure that you'll have a happy and healthy heal time.

For example, while it's technically possible, it's not always a great idea to get two (2) ear cartilage piercings done in each ear at the same time. Think about your sleep schedule - are you a side sleeper? Which side of your body do you sleep on? It's unsafe to sleep on your fresh piercings, so unless you've invested in a travel donut pillow or you're planning on sleeping on your back for the next year, you'll have a dilemma!

This goes for ALL piercings, not just cartilage piercings. Map out your life and ask yourself - will my piercings get in the way of what I love (or have) to do?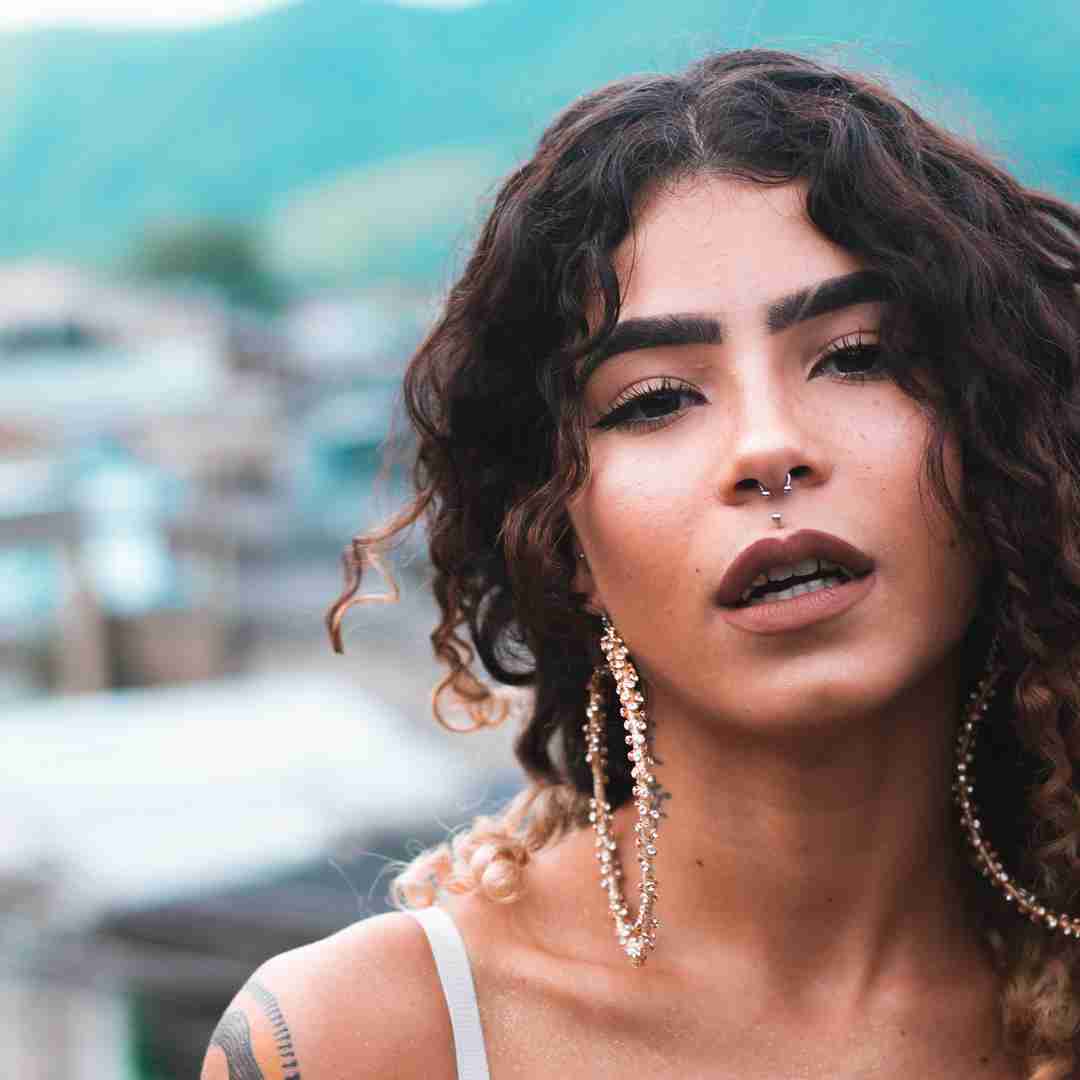 Can You Handle The Aftercare?
It's not necessarily true that healing several piercings is any more or less difficult than healing a single one... You'll still need to use a sterile saline soak, once per day. You'll still need to avoid soaps, conditioners, chemicals, or products. No bumps, prods, or snags either. It's important that you give each of your fresh piercings the aftercare attention they deserve, however.

Keep in mind that if you get multiple piercings in the same body location, you may experience excess swelling. Because there are so many piercings next to one another, it might mean your body part feels a bit more uncomfortable than it normally would for the next week or so.

A huge part of aftercare is simply getting used to having new body mods in a spot they didn't exist before. Being aware of your new jewelry is hard to get used to at first, but a bump or snag could also mean the end of your fresh piercing. If you think you're prone to forgetfulness, it might be a better idea to only get one or two piercings at the same time.
Finally, make sure you head off to a reputable piercer when getting multiple piercings at the same time. You'll want to trust the long-term health of your piercings to someone who is passionate about the craft, but also wants to maintain your overall safety. Locate a piercer and piercing shop you trust and make an in person consult before you get your piercings done... It will make sure you're both on the same page before you embark on your new piercing journey.