Five (5) Cute Piercings that Heal Quickly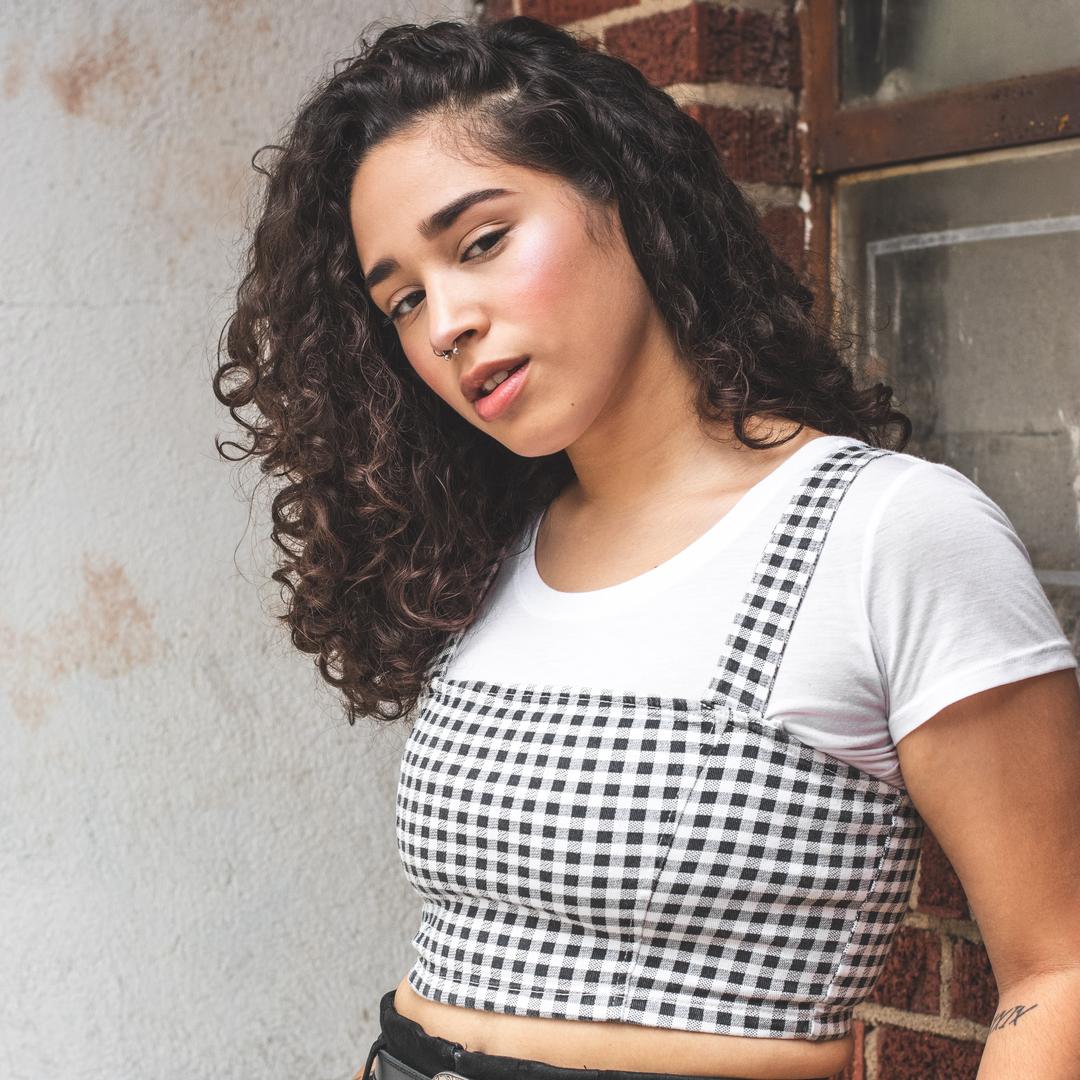 Getting pierced is fun!
We're at the point now where having a piercing isn't just a fun way to rebel... Although it still feels a bit rebellious, it's just a fun and beautiful way to change up your look.
Besides the initial pinch, there's one main drawback to getting pierced - the healing process. Healing your piercings properly requires a bit of care and patience and might seem intimidating for a first-time piercee.
We've put together a list of five (5) piercings that aren't very painful to get and are typically super easy to heal up... Perfect for all you piercing newbies out there!
Disclaimer: Body Candy is only here to give you helpful advice when it comes to piercing info. During the healing process, if you think you are experiencing a medical complication, consult a doctor AND a professional piercer.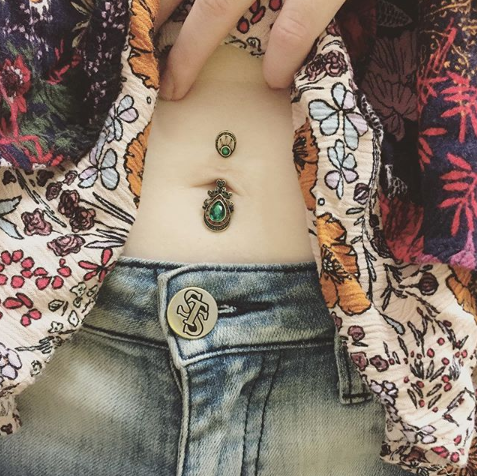 1.) Belly Button Piercing
Navel rings make for a great first piercing for a couple of reasons:
1.) You can hide them - So you're thinking of getting your first piercing... Maybe your family doesn't approve of piercings, or maybe your job doesn't allow facial piercings on their employees. A belly ring is a great option for you.
2.) They heal pretty quickly - like all the other piercings on this list, belly piercings are located in an area of flesh that has great blood supply. More blood supply = quicker healing time!

Healing Time: 4-6 weeks for initial healing
To Be Safe: Give it 3-6 months to let it totally heal up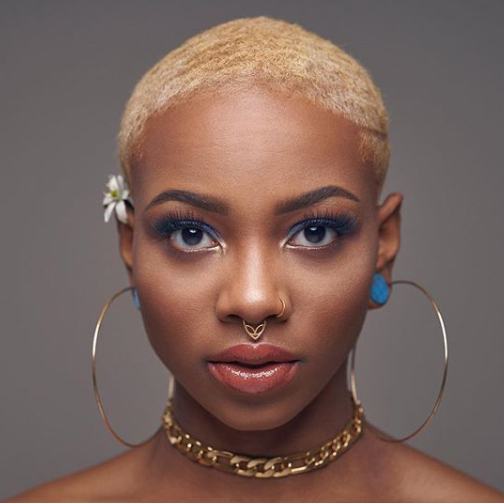 2.) Septum Piercing

Nose rings are super popular but are technically considered "cartilage piercings." Getting a cartilage piercing is totally normal and very common, but since there is reduced bloodflow to those areas, they take a little bit longer to heal.
A good way to avoid this is to get your septum pierced. Most people have a small strip of tissue (called a "columella") in the skin that separates your two nostrils. Since this is a fleshy part of your anatomy, there is lots of bloodflow, which should result in a quicker healing time.
Some people do not have a columella - in which case your septum will still be considered a cartilage piercing. This will definitely take longer to heal, so check with your professional piercer first!
Healing Time (with columella): 1 to 3 months for initial healing
To Be Safe: Give it 6-8 months to let it totally heal up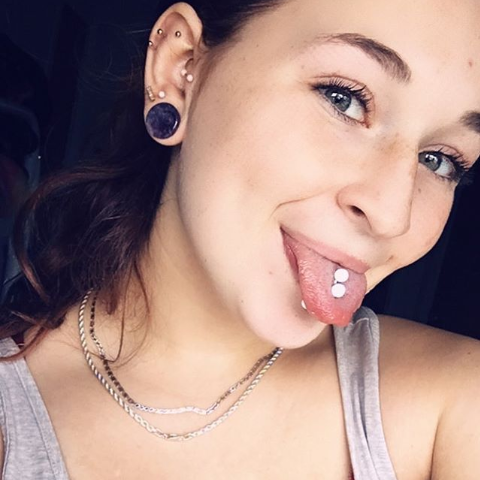 3.) Tongue Piercing

You'd think your tongue would be a tough piercing to heal, but it's actually quite the opposite. The tongue has great blood supply, meaning it should heal up quickly and easily. It's also used to fending off a lot of foreign bodies and bacteria, so it's defense systems are pretty strong.
This is true for most oral piercings - lip frenulum piercings like the smiley or frowny, or a barbell through the webbing under the tongue are super easy to heal up!
Be sure to be careful when you eat and be persistent with good aftercare techniques and you should be healed up within a month or two.
Healing Time: 3 to 4 weeks for initial healing
To Be Safe: Give it 2 months to heal up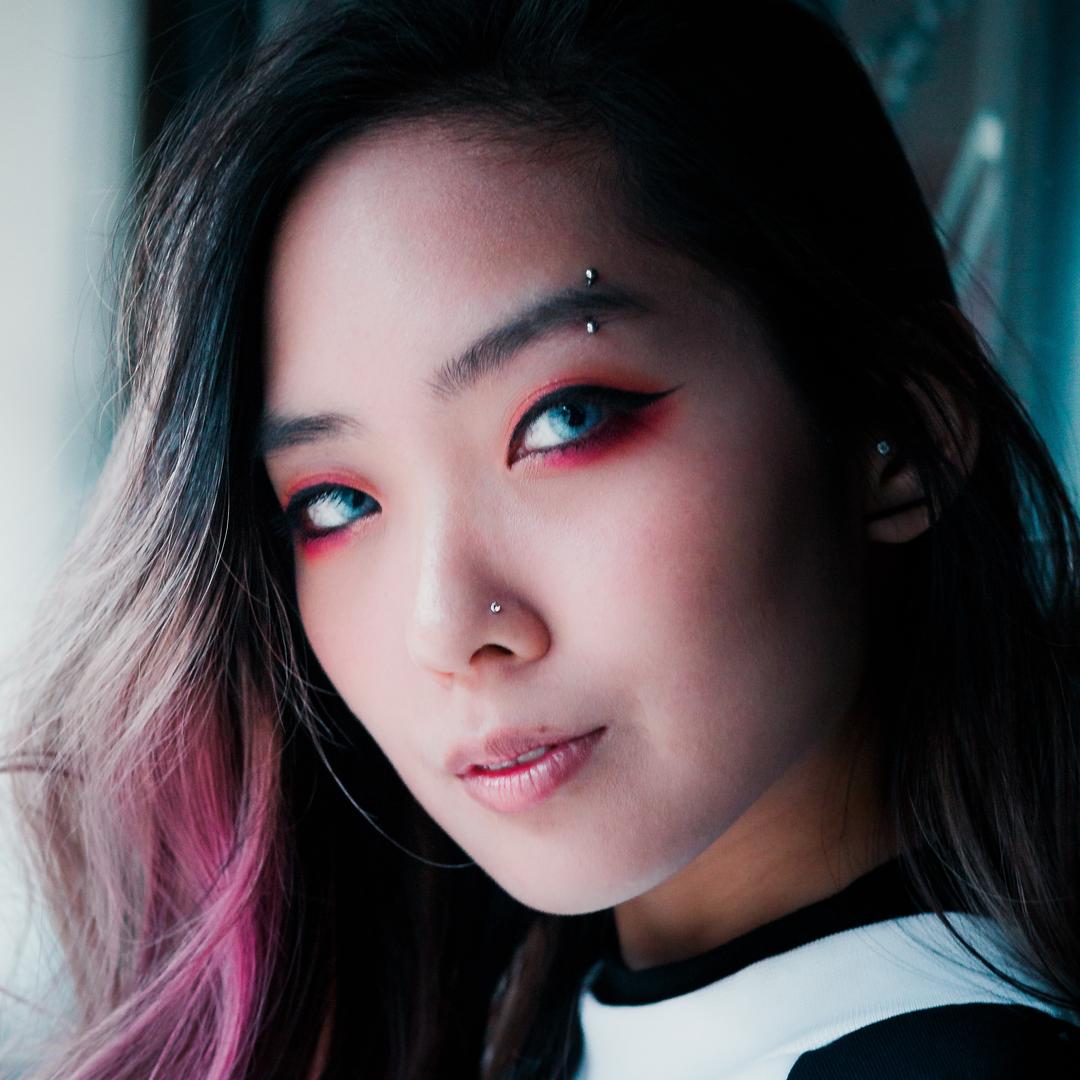 4.) Eyebrow Piercing

Eyebrow piercings are techincally "surface piercings," piercings done in an area of the body that is shallow or not typically conducive to accepting piercings.
Most surface piercings are hard to heal and are prone to rejection... But not eyebrow rings! Eyebrow rings are some of the easiest and quickest piercings to heal up. The best part? Eyebrow jewelry can also be used in a rook piercing... When you're ready to get into the cartilage piercing game, of course!
Something to keep in mind - eyebrow rings are prone to accidental snags. Be very, very careful not to hook your eyebrow piercing on your clothes when you're getting dressed.
Healing Time: 3 to 6 weeks for initial healing
To Be Safe: Give it 2 to 3 months to heal up completely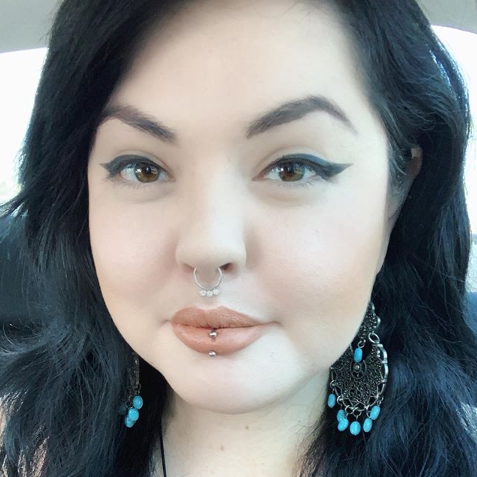 5.) Lip Piercing

Lip rings come in a ton of varieties... regular rings and studs; monroes; labrets; and current trending piercings - medusa/philtrum piercings and vertical labret piercings. Like the tongue and mouth frenulums, your lips are packed full of blood vessels. The blood flow to this area makes for a super quick healing time.
Since lip rings come in many different varieties, their healing times might vary a bit depending on the type of piercing you choose. Consult your piercer first if you have any questions or concerns regarding healing time.
Healing Time: 6 to 8 weeks for some/a few months for others
To Be Safe: Give it 2 to 3 months to heal up completely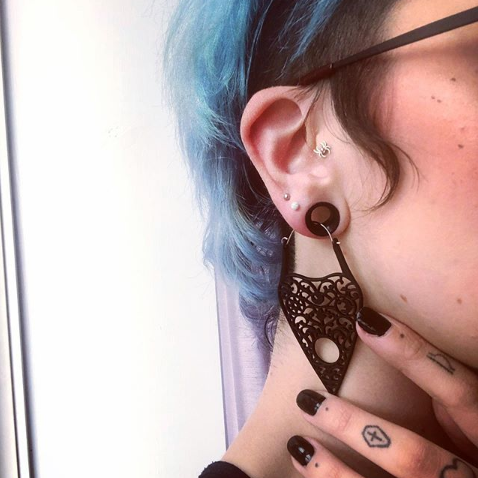 Bonus: Earlobe Piercing

It's the most popular piercing for a reason! Earlobe piercings are entry-level when it comes to wearing jewelry. Simple studs can sometimes be the most beautiful, especially if you deck them out with a beautiful opal or statement stud.
But beyond simple earrings, earlobes are also one of the most versatile piercings in terms of jewelry. They can accommodate dangle, or hoop earrings, but can also be stretched with a taper kit. Once stretched, earlobes can be fitted with plugs, hangers, or weights - we even carry earrings for stretched ears!
Healing Time: 4 to 6 weeks for initial healing
To Be Safe: Give it 2 to 3 months to heal up completely
Snapchat: bodycandy.com
TikTok:  @bodycandy