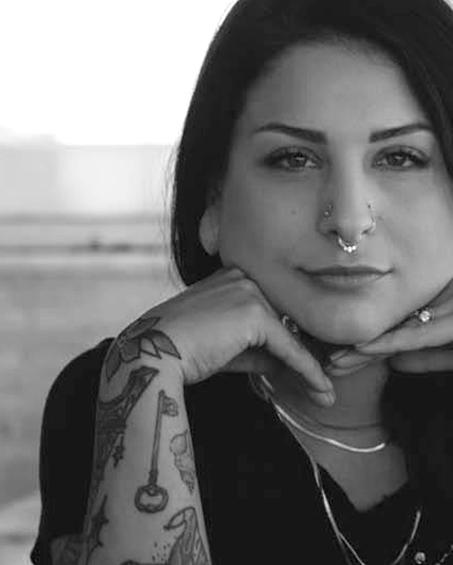 Dear Alley is our weekly advice column for pierced, inked, and amazing individuals (and everyone else too!) who might need a nudge in the right direction. Relationships, mods, or whatever, Alley's got you covered :).
Do you have a question for Alley, submit it to DearAlley@bodycandy.com for your chance to get featured!
Disclaimer: Body Candy is only here to give you fun and helpful advice and information when it comes to getting pierced. Always consult a professional piercer to make sure a new piercing is right for you!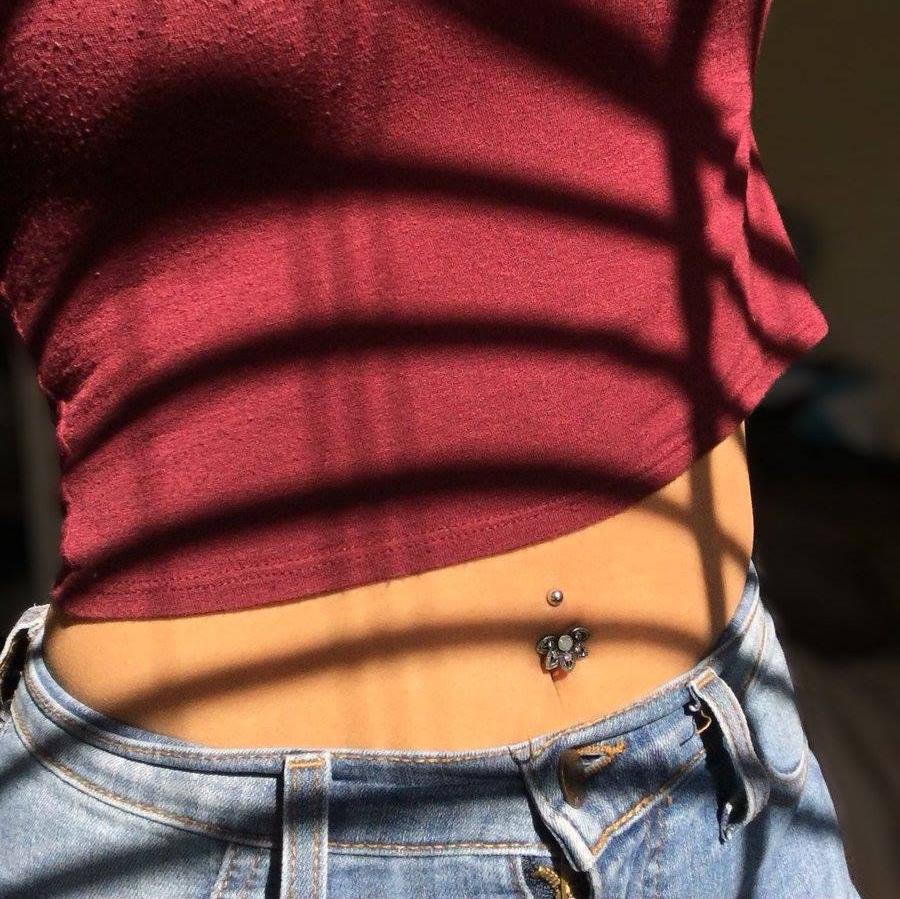 Dear Alley,

I want to get my belly pierced but I'm also going through a weight loss journey at the moment...
Will I have to stop going to the gym as much or do I need to stop certain work outs? I mainly do water aerobics and cycling classes, as well as some weight training.

 - Lily
Alley: Hey Lily!
Congrats on your new journey! Weight loss shouldn't affect your navel piercing too bad, but there are definitely a few things to keep in mind before you take the plunge.
First off, I would get to a place in your journey where you are comfortable taking approximately two weeks off from any strenuous exercise. Your piercing is probably going to be still healing for probably more like six months, but giving your new mod two solid weeks of uninterrupted healing is going to help out a lot.
Second, I would avoid the water aerobics until your piercing has completely healed up. Pools have chlorine, which will definitely irritate and dry out a fresh piercing. A dry, red belly button is going to complicate and extend your healing time. 
Lastly, I'd avoid any exercises that put any sustained or unnecessary strain on your navel - think crunches, pole dancing, or anything that would require you to lay on your stomach. Running and other cardio like cycling (as long as you're not too hunched over) should be totally fine.
If you're still worried about it - ask lots of questions in-person with your piercing pro. They'll be happy to help you make the right decisions regarding your weight loss journey.
Love,

- Alley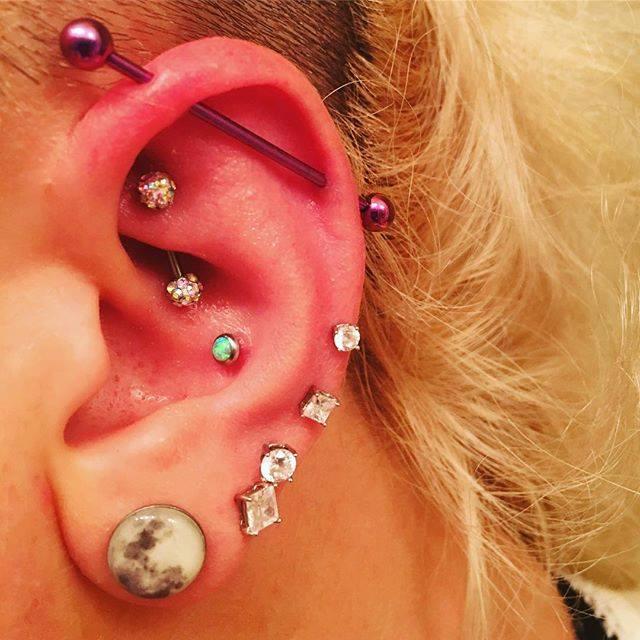 Dear Alley:
Is it possible for a piercing to never truly heal?
I need to leave my earrings in at all times. If I take them out even for a few hours, they start to close up! 
I had the piercings done years ago. Unfortunately, I was young and not as savvy as I am now, and got them punched at a store in the mall... #yikes. Could that have something to do with it?
Thank you! Lots of love,
   -B
Alley: Hi B!
I'm assuming you're talking about your lobes here, in which case, you're not alone. Lots of pierced/modded folks never truly "heal" up their earlobes. I do have a few suggestions that might make things easier on you (if you're not trying these already).
Try a higher quality metal - Implant grade titanium or 14k/24k gold might be a good option here! You might be the kind of person whose piercings need to remain in your ear at all times... If that's the case,  you should deck them out with something high-quality. 
Try keeping your ears clean(er) - are your ears red/itchy/irritated? If you are experiencing any pain/redness associated with the healing process, this might explain your "lack of healing." Try a salt soak once or twice a day for some squeaky clean ears.
Try a different kind of jewelry - sometimes studs are tricky to sleep on, and sometimes you just want a new look. You could always try some BCR (ball captive ring) jewelry, which won't poke your head when you're trying to sleep.
Just keep in mind that ears are remarkably resilient... It's hard to know if your mall piercing experience has anything to do with it - it could just be that your ears are exceptionally good at healing and, therefore, are simply going to close rapidly if you're not wearing something in them.
As always, don't forget that a conversation with a professional piercer might be able to help you too.
Love,

- Alley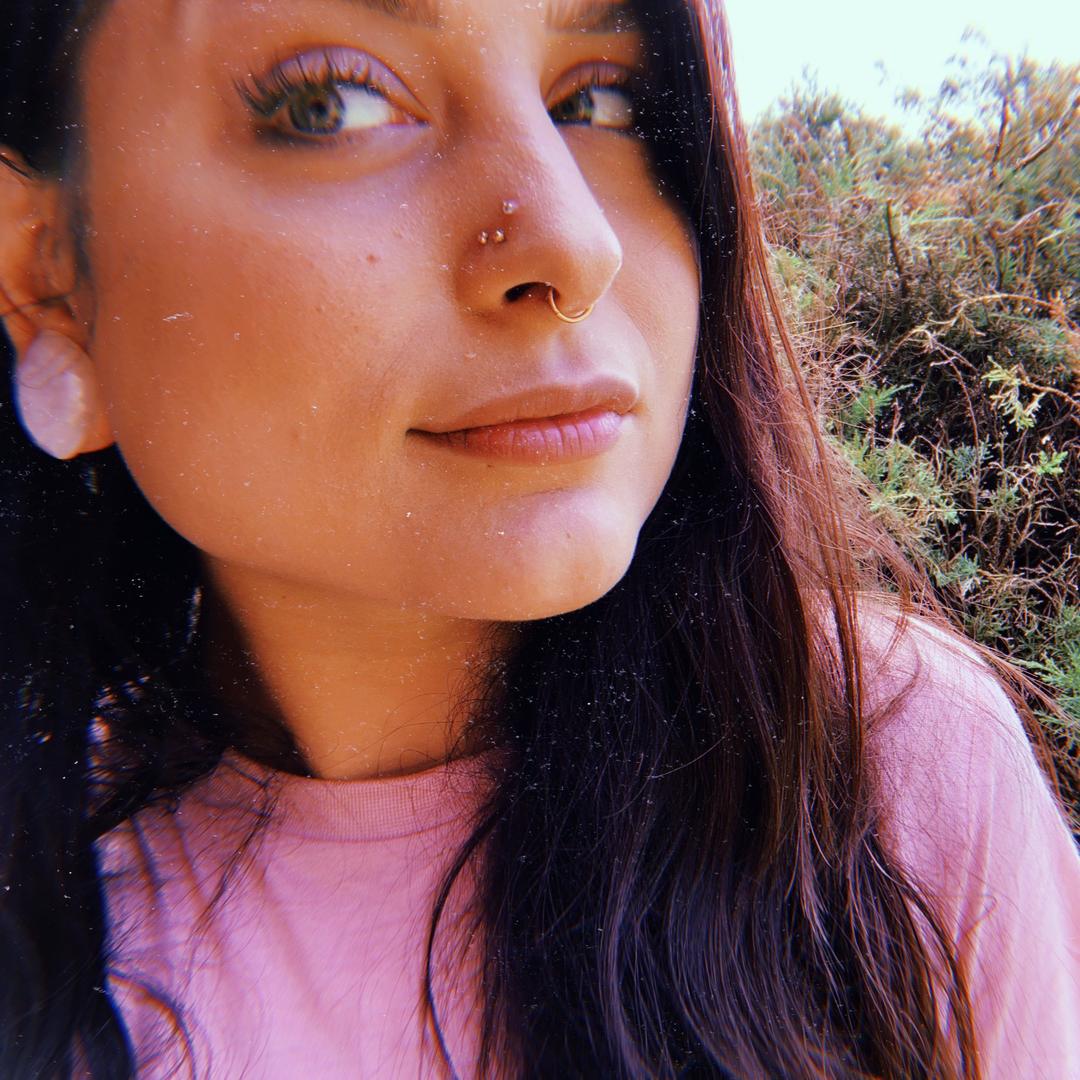 Dear Alley:
So, I've been thinking I want to get something new pierced. Do you have any suggestions or recommendations for me?
What piercings do you have, if you don't mind me asking? I'm ready for a change, even though it may be small. I would love to have your input. Thanks again.
- Danielle

Alley: Hi Danielle!
Why yes, I'd LOVE to talk about my piercings :). Right now I have:
- belly button ring
- stretched ears (3/4" or 19mm to be specific)
- tragus piercing
- three nostril piercings (a double nostril on one side, a single hoop on the other)
- septum ring
I used to have:
- high nostril piercings
- a helix piercing
- snake bites
I'm not sure what you're currently rocking piercing-wise Danielle, but if you're looking for a small change, my recommendation would be to try out a double nostril or a belly button ring. Nose rings are pretty easy to take care of (especially if you already have one) and belly rings can be flaunted or hidden depending on your mood. 
Love,
- Alley 

Snapchat: bodycandy.com
TikTok:  @bodycandy