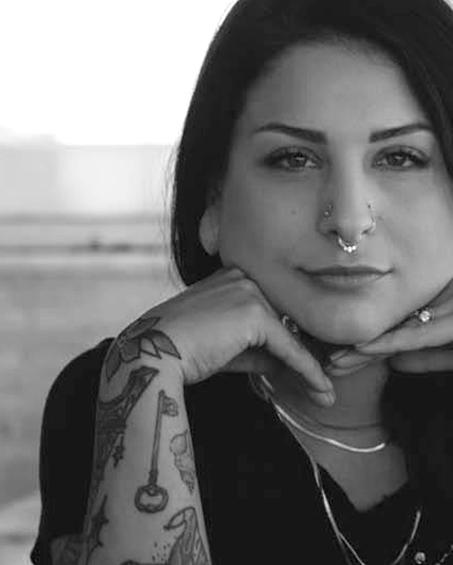 Dear Alley is our weekly advice column for pierced, inked, and amazing individuals (and everyone else too!) who might need a nudge in the right direction. Relationships, mods, or whatever, Alley's got you covered :).
Do you have a question for Alley, submit it to DearAlley@bodycandy.com for your chance to get featured!
Disclaimer: Body Candy is only here to give you fun and helpful advice and information when it comes to getting pierced. Always consult a professional piercer to make sure a new piercing is right for you!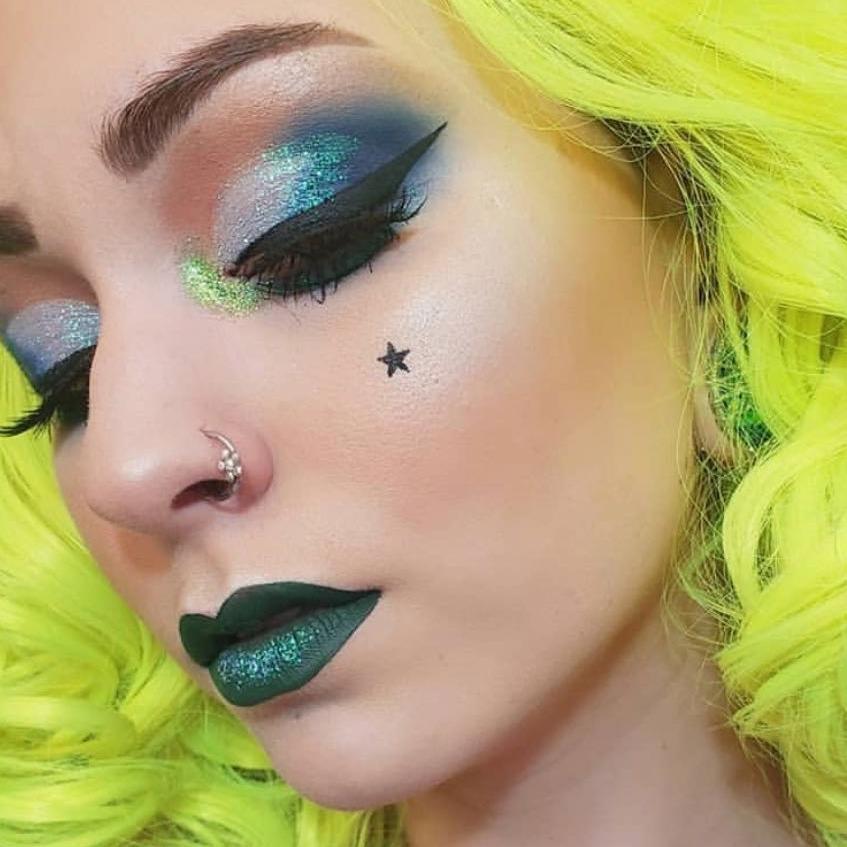 Dear Alley,
My nose has been pierced for about 10 months now. However whenever I change the piercing into a hoop the tiny piercing bump keeps coming back.

I've tried using warm water and sea salt and the bump always get very small but never fully disappears. Any tips?

Thank you.

-Téa 
Alley: Hey Téa!
Piercings can be tricky - and even a relatively easy piercing to heal like a nose ring can take a long time to truly heal up. Even though the healing time for nose rings is somewhere around four (4) to six (6) months, any bumps, snags, or unexpected mishaps can complicate your healing time.

Normally, I'd say 10 months is probably a pretty safe time to swap out your jewelry, but since you have already changed out your jewelry more than once at this point, I think your nose probably just hasn't had the chance to heal up fully, or is still just a bit too sensitive for multiple jewelry swaps. Remember that a piercing is a wound, and although it might look/be healed out the outside, the inside may still be healing. Every time you change out your jewelry, you risk injuring the inside again.
I'm not a piercer (and if you continue to have issues, you should consult with one), but IMO, the best thing you can do for your nose right now is to stick with a single piece of jewelry that seems to agree with your body. Something inert like titanium, bioplast, or 14k gold is best - leave it in until your bump is totally gone and you feel like you've fully healed. Try your best not to touch it (other than a gentle salt soak, once a day is enough), bump it, change it, snag it, or sleep on it until you see the bump disappear. 


Love,
- Alley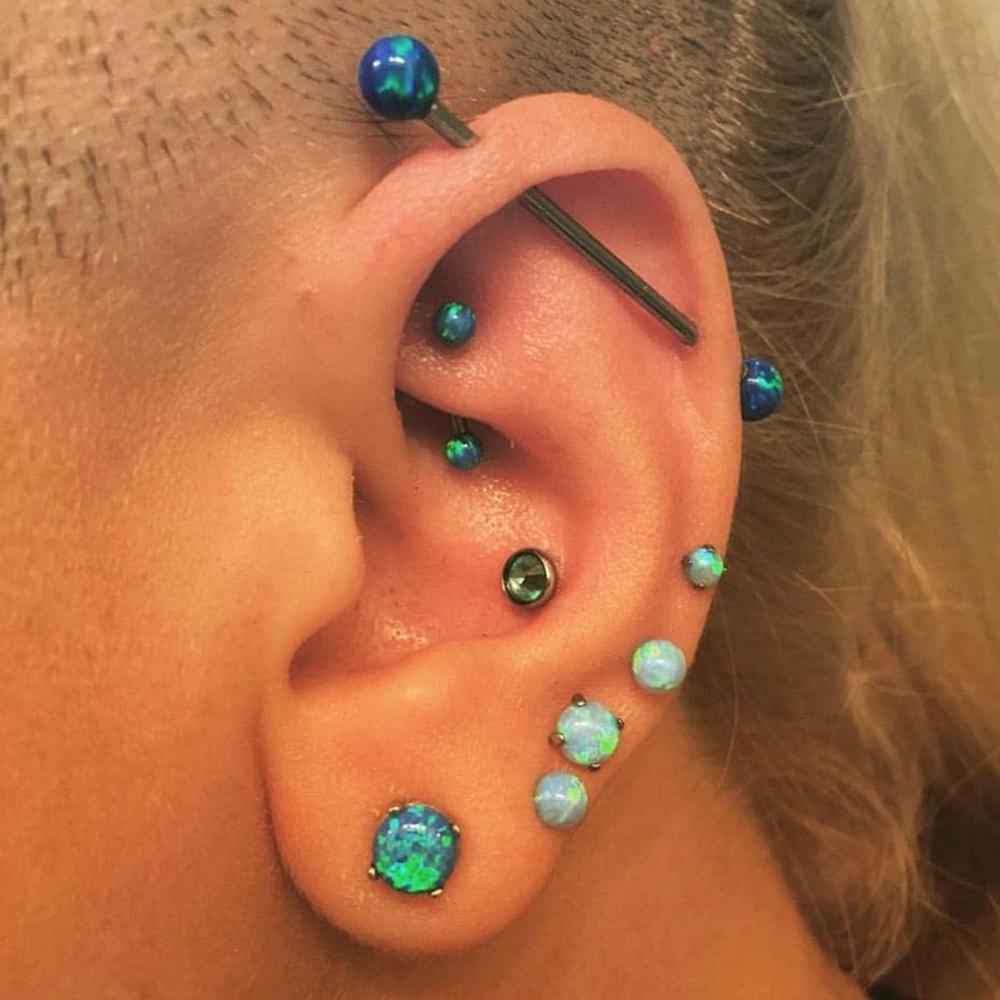 Dear Alley,

I have multiple body piercings and have never had problems until last year (I'm 23). I got my second lobe piercings done 8 months ago. One healed just fine in 8 weeks, but the other is STILL not healed!

It isn't red, swollen, or infected-looking as long as I don't touch it. But right when I take out my earring, it swells up and sometimes bleeds a little bit. I've given up trying to remove the earring and have just left it there for the last 2 months.

My piercer told me to wait it out a few months ago, but this just doesn't seem right. What should I do?

- Maddie
Alley: Hey Maddie!
Lobes are a great beginner piercing because they are typically so easy to heal up - case in point, that perfect eight (8) week heal time one of your earlobes... Unfortunately, some piercings are stubborn - case in point, your not-so-perfect eight (8) MONTH heal time on your other lobe. Bummer!

In this case, try to keep in mind that piercings are open wounds. Just because your piercing isn't red, swollen, or infected-looking on the outside doesn't mean it isn't still healing within.

What are you currently wearing in your piercing? Since your other ear is doing okay, I'm assuming you don't have any material sensitivities - my other suggestion would be to invest in some jewelry that might agree with your lobe a bit more... Think titanium, 14k gold earrings, bioplast, or something similar of "high-quality," which could expedite the healing process a bit.

Maddie, some piercings are just stubborn! If your piercer didn't seem concerned, I think your earlobe is just one of those piercings. I do think it's a good idea to leave your earring alone for now - be extra patient with it and try not to touch it, the extra time to heal uninterrupted will either help this one heal or be an indication that it's time to take it out and try again. 


Love,

- Alley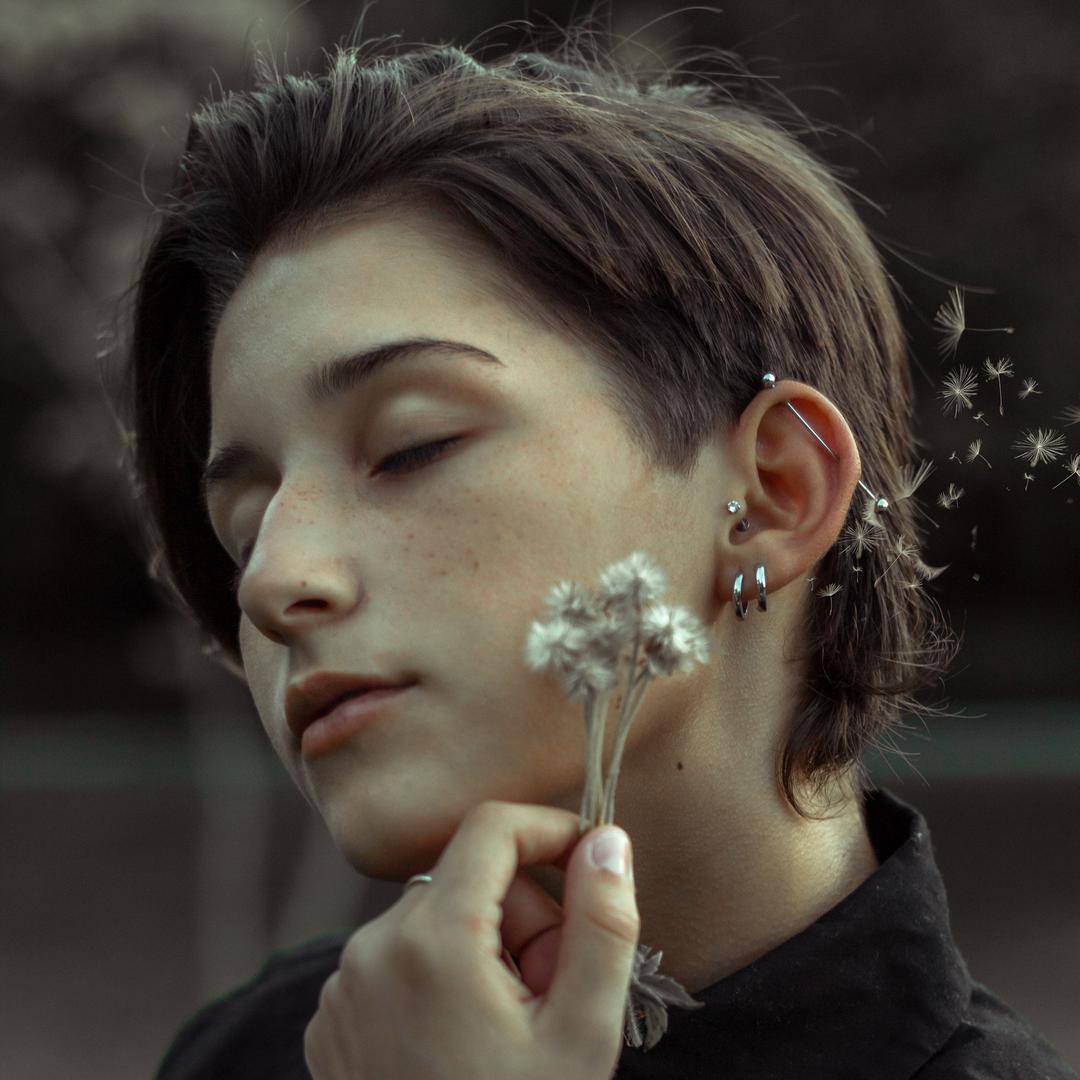 Dear Alley,



I hope you're having a lovely day and that everything is going fine for you during these crazy times :)

I used to have an industrial piercing on my left ear that unfortunately rejected on the inner most hole. It's been a year and it's healed but the skin didn't reconnect... I was wondering if I would ever be able to get it re-pierced.

I wear glasses and a piercer had pointed out that due to my ear anatomy I'd have to wear custom jewelry since my ear doesn't suit regular barbells. The piercer who originally did the job said that my ear was fine. I've heard that wearing two separate pieces of jewelry in the holes could help with the healing process versus wearing the barbell... But any tips or advice you have for my situation would really be appreciated!



Best,






- 
Angie
Alley: Hi Angie!
I do think you can get re-pierced, but also, this question has multiple tiers, so I'm gonna do my best to answer them all.
1.) Wearing two separate pieces of jewelry to heal - this is actually a great idea and does work for people who struggle with healing up their industrials. Cartilage piercings are notoriously difficult to heal with long recovery times, a tendency to snag on hair/clothes, and complicated sleeping positions. Wearing two, smaller pieces of jewelry can help take some of the pressure off of your ear while still giving you the option for an industrial down the line.
2.) Anatomy - You are getting mixed signals here! One piercer says your ear is fine, another says you don't have the right anatomy for an industrial. Without seeing your ear, I can't weigh in, but this might be part of your problem. If you just don't have the anatomy to suit an industrial, maybe two separate piercings might work better for you regardless.

3.) Glasses -  It may be your anatomy that caused your initial industrial to reject, or it may have been your glasses. Either way, if you do decide to get re-pierced, bring your glasses along with you. Depending on your anatomy, your piercer may be able to perform the procedure at a specific angle so your glasses don't interfere with your jewelry.

Last but not least, a unique option for you could be one of these dangly, double industrials. depending on your anatomy, these might give you that industrial look without the pressure of a long, scaffolding bar all the way across your ear.


Love,

- Alley

Snapchat: bodycandy.com
TikTok:  @bodycandy