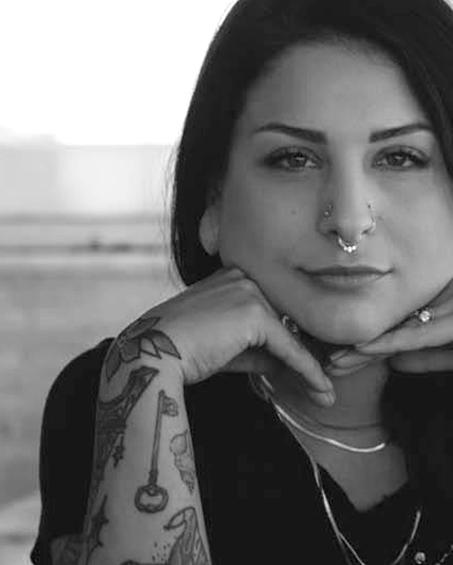 Dear Alley is our weekly advice column for pierced, inked, and amazing individuals (and everyone else too!) who might need a nudge in the right direction. Relationships, mods, or whatever, Alley's got you covered :).
Do you have a question for Alley, submit it to DearAlley@bodycandy.com for your chance to get featured!
Disclaimer: Body Candy is only here to give you fun and helpful advice and information when it comes to getting pierced. Always consult a professional piercer to make sure a new piercing is right for you!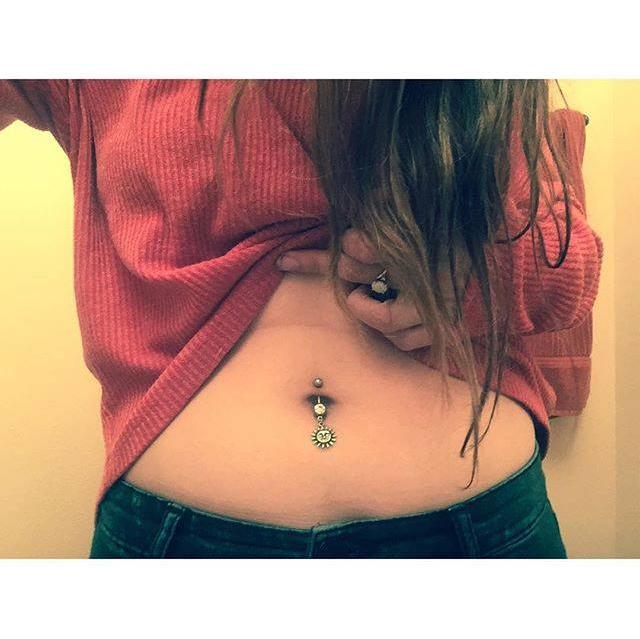 Dear Alley:
I got my bellybutton pierced a couple years ago, but after six months, it never fully healed and would still get infected, so I decided to remove it.
I am considering getting it done again, is it advisable? The remaining scar from last time is very small, but I feel a hardened spot inside, I am guessing is part of the scar tissue. Will that make the piercing more painful this time?
- Paula
Alley: Hi Paula!
There are a couple layers to your question, so let me start here:
There are a bunch of reasons why you may have had complications with your first belly ring. The biggest thing - even after six months, belly button rings aren't always completely healed. While you were healing, it could have been bumped, snagged, slept on, irritated in the shower - who knows... But any of these things can irritate a piercing enough to cause complications with healing. Although its a fleshy piercing in an area with good blood supply, sometimes navel rings can take up to a full year to be totally healed up. The decision to remove a piercing should be up to you and your professional piercer, but this time around, give your body a little longer than six months to let it fully heal.
Your second question - piercing through scar tissue CAN hurt worse, but it doesn't always. Everybody's body is different. Your piercer might decide to go straight through it, or they might pierce you in a slightly different position to try to avoid it. 
If you're ready to get your belly ring back - I think it's time to find a professional piercer you're comfortable with at a highly-rated facility and head in for an in-person consult.
Love,
- Alley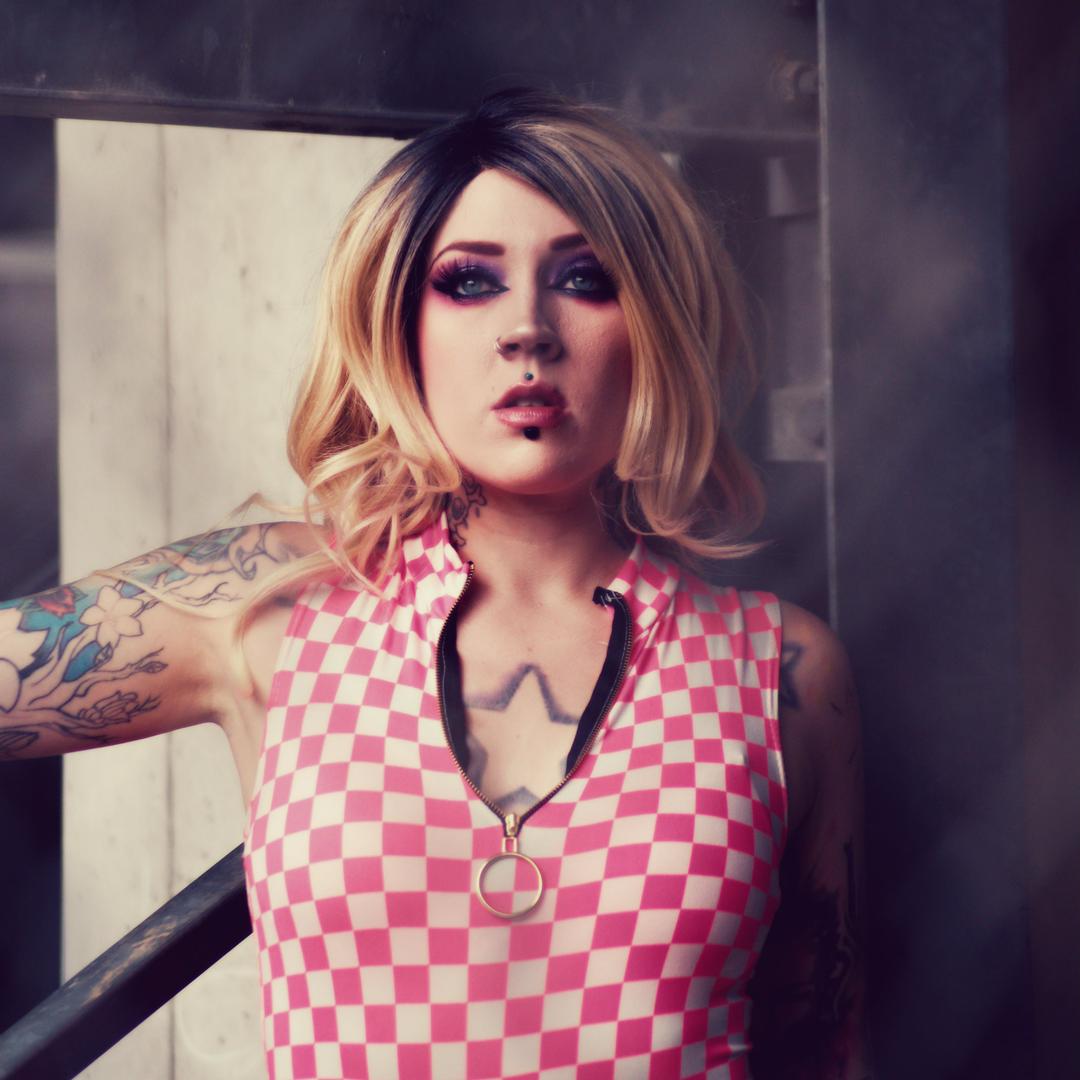 Dear Alley:


I have a keloid that won't go away. I have used tea tree oil and antibacterial soap... What else can I do? Thanks.
- Koleton
Alley: Hi Koleton!
To be honest, you probably shouldn't be using either of these things on your piercings. The only thing you should really be putting on a piercing is a sterile saline solution. You should consider having this conversation with a piercer - they might also be able to recommend something like a tea bag compress.
I do want to clarify - there is a big difference between a "piercing bump" and a "keloid." A piercing bump is a soft, fluid-filled bump that tends to appear next to a piercing that is irritated. Although they are stubborn sometimes, a piercing bump can usually be treated with some thoughtful aftercare and a bit of patience.
A keloid, on the other hand, is an actual scar. They may be itchy, tender, or hard to the touch. Since this is your body actually scarring, keloids can't simply be treated with compresses or by keeping the piercing site cleaned. They are a more serious complication that you should discuss with your doctor, as they may require surgical removal.
Either way, it sounds like you should head into your professional piercer for an in-person consult. They'll let you know whether or not its time to see your doctor. Hope this helps!
Love,

- Alley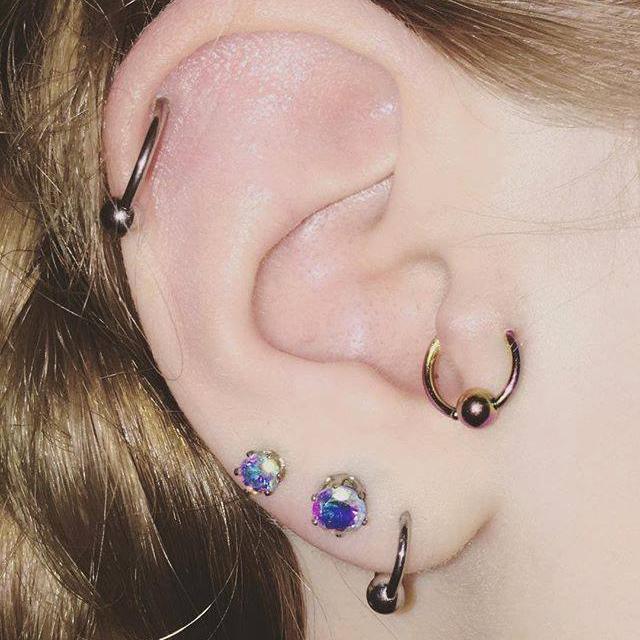 Hello Alley:
I just turned 55 and had my tragus pierced. I love it but as a grandmother I feel a little strange some times. I am going to get more tattoos and I have rose gold hair instead of grey lol.
Do you think my grandkids will be embarrassed of their grandmother? I love to read your letters and your very helpful responses. Keep it up love. Many blessings.

- Grandma Joy
Alley: Aww, thank you Grandma Joy!
I don't think that your grandchildren will be embarrassed at all. As long as you're not forcing your "alternative" look on your grandchildren, I think you should proudly embrace the pierced/modified lifestyle with no reservations. Everyone has a different way that they like to present themselves and it's important for kids (and adults too!) to see that they don't necessarily have to follow the status quo of aesthetics to be a good person.
I think you are teaching your grandchildren that it is important to be who you want to be and to be creative with self expression. There is no age limit on piercings or tattoos... And you know I'm a huge fan of rose gold, so I bet your hair is beautiful.
I'm not quite there yet, but someday I hope to also be a pierced/modded grandma like you :). 
Love,

- Alley

Snapchat: bodycandy.com
TikTok:  @bodycandy