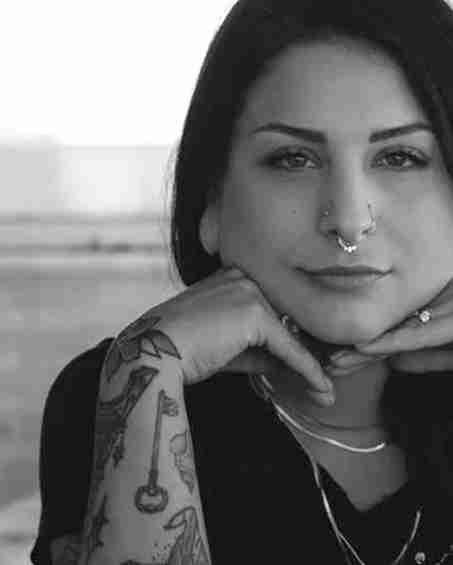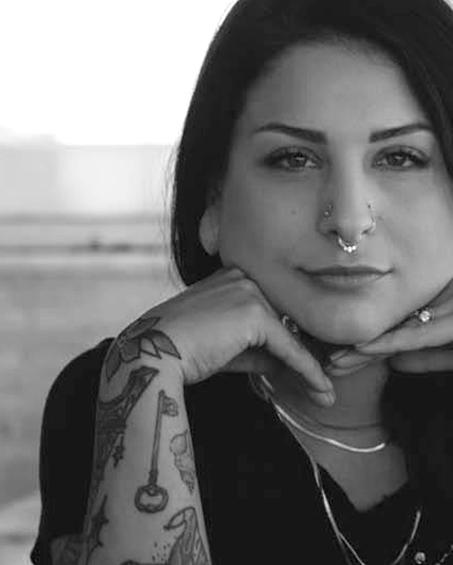 Dear Alley is our weekly advice column for pierced, inked, and amazing individuals (and everyone else too!) who might need a nudge in the right direction. Relationships, mods, or whatever, Alley's got you covered :).
Do you have a question for Alley, submit it to DearAlley@bodycandy.com for your chance to get featured!
Disclaimer: Body Candy is only here to give you fun and helpful advice and information when it comes to getting pierced. Always consult a professional piercer to make sure a new piercing is right for you!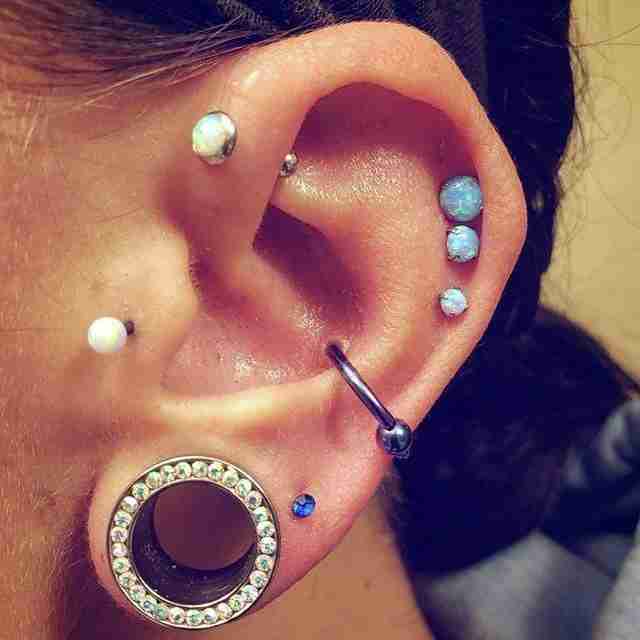 Dear Alley,


I have a piercing on my upper ear, front tragus area. I hit it against my sons head while we were playing and it became sore again. And now my skin on the back has grown over my earring back. What should I do?
- Marquita
Alley: Hey Marquita!
Ouch! I hope you and your little one are ok. Accidents happen, but in this case it sounds like it had a negative effect on your piercing.

First and foremost, I'm not a doctor or a piercer, so no matter what, I think your next step should be to consult a professional about the next steps to take for the long term health of you and your piercing.
That being said, without seeing a picture, it's hard to know exactly what's happening here. I'll do my best to give my take on this situation!

Cartilage piercings are tough - I'm assuming when you and your son had your collision, your tragus was totally healed. Cartilage piercings often take up to a year to heal, so if you actually damaged it during your big bump, it might be sore for quite some time. Make sure you keep it clean and avoid any bumps or snags in the meantime.

I think the more serious complication here is the skin that has grown over the back of the earring. This is what's known as "embedding," and it's your body's attempt at fighting off a foreign invader, aka your earring. If this is the case, it's absolutely time to have it looked at by a professional piercer - they may still be able to remove it. If not, you might have to visit a doctor to have it surgically removed.
I don't mean to scare you, Marquita! But I do think it's time to go see your piercer - they are most qualified to give you advice on your tragus.


Love,
- Alley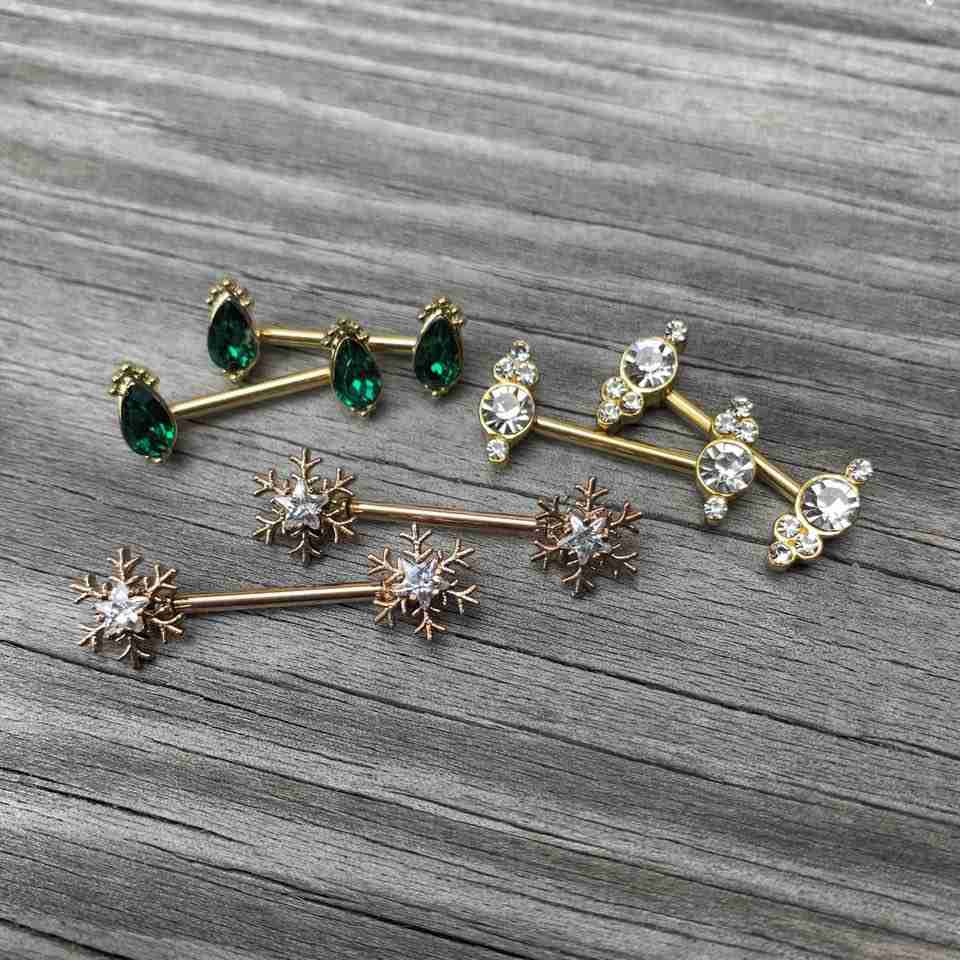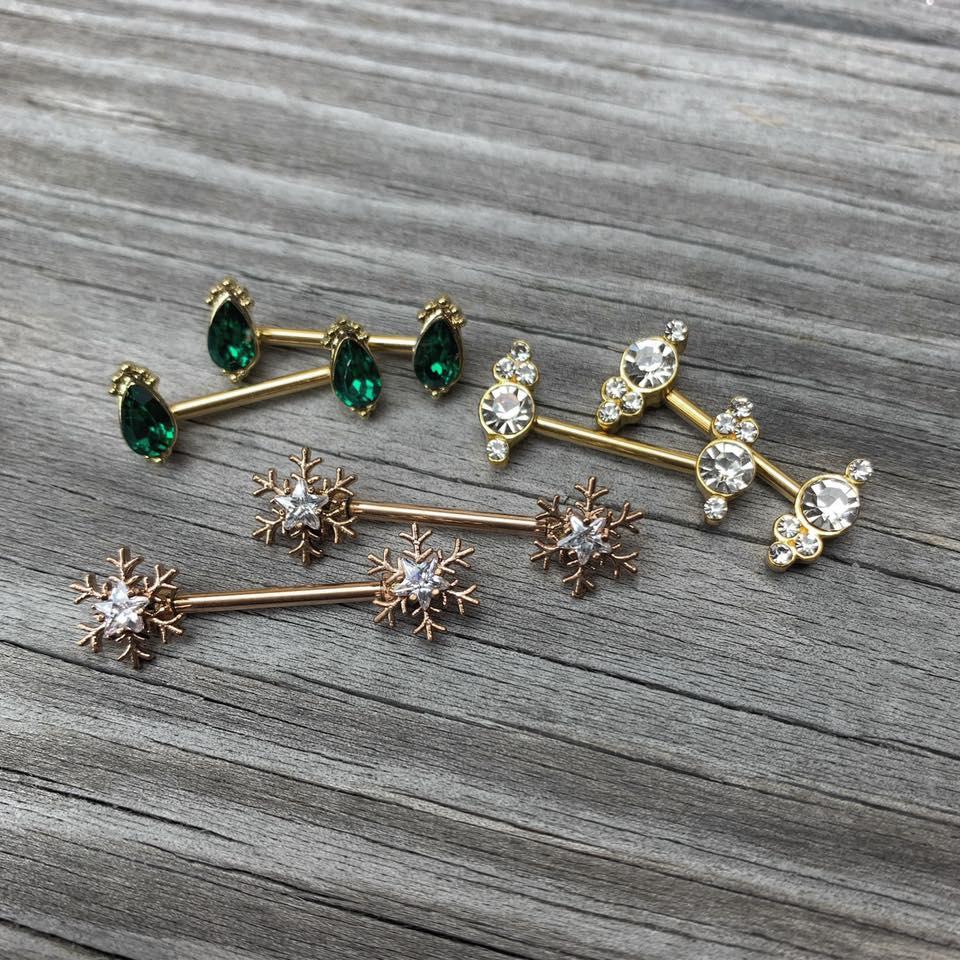 Good morning Alley, 
I have a question about my nipple piercing.

I just got my nipple piercing two weeks ago. Yesterday, I noticed how a bump was beside my piercing on both sides. Is this something I should be concerned about or is it normal? Also, how do I get rid of it? I wish to hear back from you.

- Emoni
Alley: Hi Emoni!
It sounds like you have a minor case of hypertrophic scarring, aka "piercing bumps." Piercing bumps are a very common side effect of getting a new mod. Especially becuase you're not even a month into your healing process (nipple piercings take six months to a year to truly heal up), a few side effects are to be expected.

Although they are a bit sore and kind of unsightly, in general, piercing bumps are nothing to worry about - they're just small, fluid filled bumps. It can be tricky to get rid of them, so I recommend lots of tenderness and patience. Here's a few tips that might help them go away.
1.) Salt soaks, once a day - Once a day is enough! If your anatomy allows, get a cup and try to dip your piercings into the water for a bit. The less fussing, poking, and prodding you do to your piercings, the more chance it will have to heal. And remember - no tea tree oil, peroxide, or any other harsh chemicals!
2.) Don't sleep on them - Are you a stomach-sleeper? Sometimes extra pressure or the weight of your body can put an unnecessary stress on your piercings. Same goes for restrictive clothing that might squeeze a bit too hard on your piercings. Do your best to lay on your back for a bit - this should help the bumps calm down.
3.) Leave it alone - This might seem silly, but really... The more you touch or poke at your piercings, the longer your bumps will stick around. Do your best to leave them alone as much as possible! Be careful with bumps and snags, too.
Your nipple piercings are going to look AMAZING in no time, Emoni! Just do your best to be patient while your body does its job of healing up.
Love,

- Alley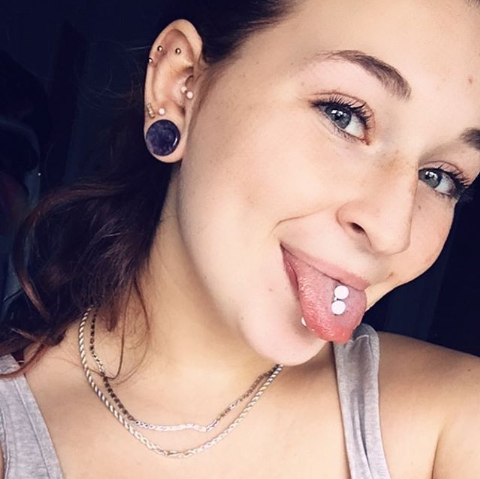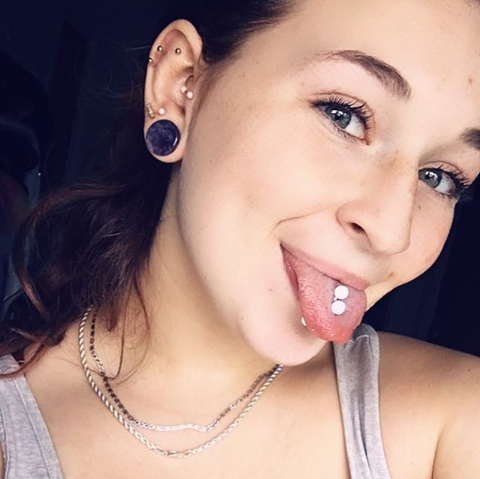 Hi Alley,


My name is Martha and I seem to be prone to keloids. I had my belly button pierced but I removed it because of the keloid and I currently have an industrial which did form a small one but im taking better care of it so it seems to be gradually going down.

But I actually have a question because I wanted a regular centered vertical or snake eyes tongue piercing. Would you recommend me getting a tongue piercing if I seem to be prone to keloids?
- Martha
Alley: Hey Martha!
Now when you say keloids... Do you  mean a hard, itchy pink scar? Or a soft, fluid-filled bump? There's a big difference between a keloid and a hypertrophic scar, and depending on which you mean, I think this should inform your decision.
Keloids are the more serious of the complications and can't be treated with normal piercing aftercare methods. If you have had bad luck with keloids in the past, I can't in good conscience tell you that it's a good idea to get MORE piercings - that's a decision you have to make for yourself with the consult of a professional piercer.
If what you suffer from are piercing bumps, those are a bit more manageable. Your tongue is actually the quickest-healing piercing, so if it's long-term piercing health you struggle with, this one might actually be a good option for you. Just know before you proceed - your tongue still can get piercing bumps!

Because you have a history of complications, I think it's important to have an in-person consult with a piercer where you are open and honest about your history. They will be most qualified to let you know 1.) if you are a good candidate for a tongue piercing and 2.) if there is a reason you developed "keloids" in the first place.

One last suggestion - I would opt for the vertical tongue piercing. Snake eyes piercings are well-known for their complications.
Love,

- Alley

Snapchat: bodycandy.com
TikTok:  @bodycandy