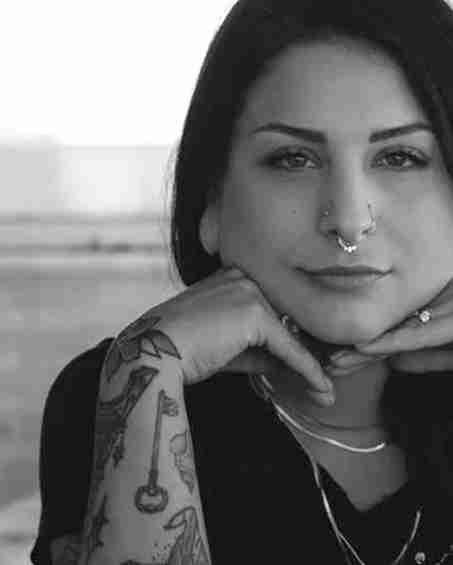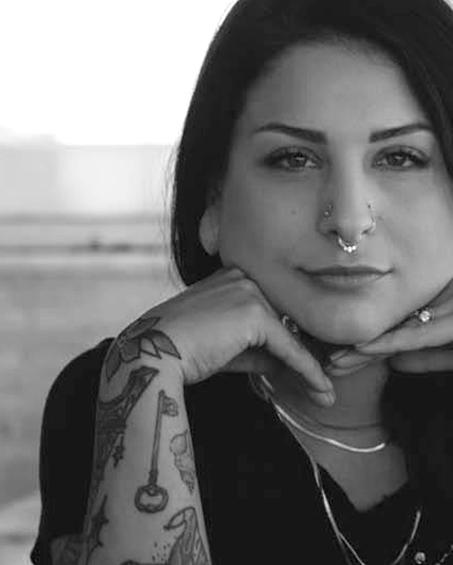 Dear Alley is our weekly advice column for pierced, inked, and amazing individuals (and everyone else too!) who might need a nudge in the right direction. Relationships, mods, or whatever, Alley's got you covered :).
Do you have a question for Alley, submit it to DearAlley@bodycandy.com for your chance to get featured!
Disclaimer: Body Candy is only here to give you fun and helpful advice and information when it comes to getting pierced. Always consult a professional piercer to make sure a new piercing is right for you!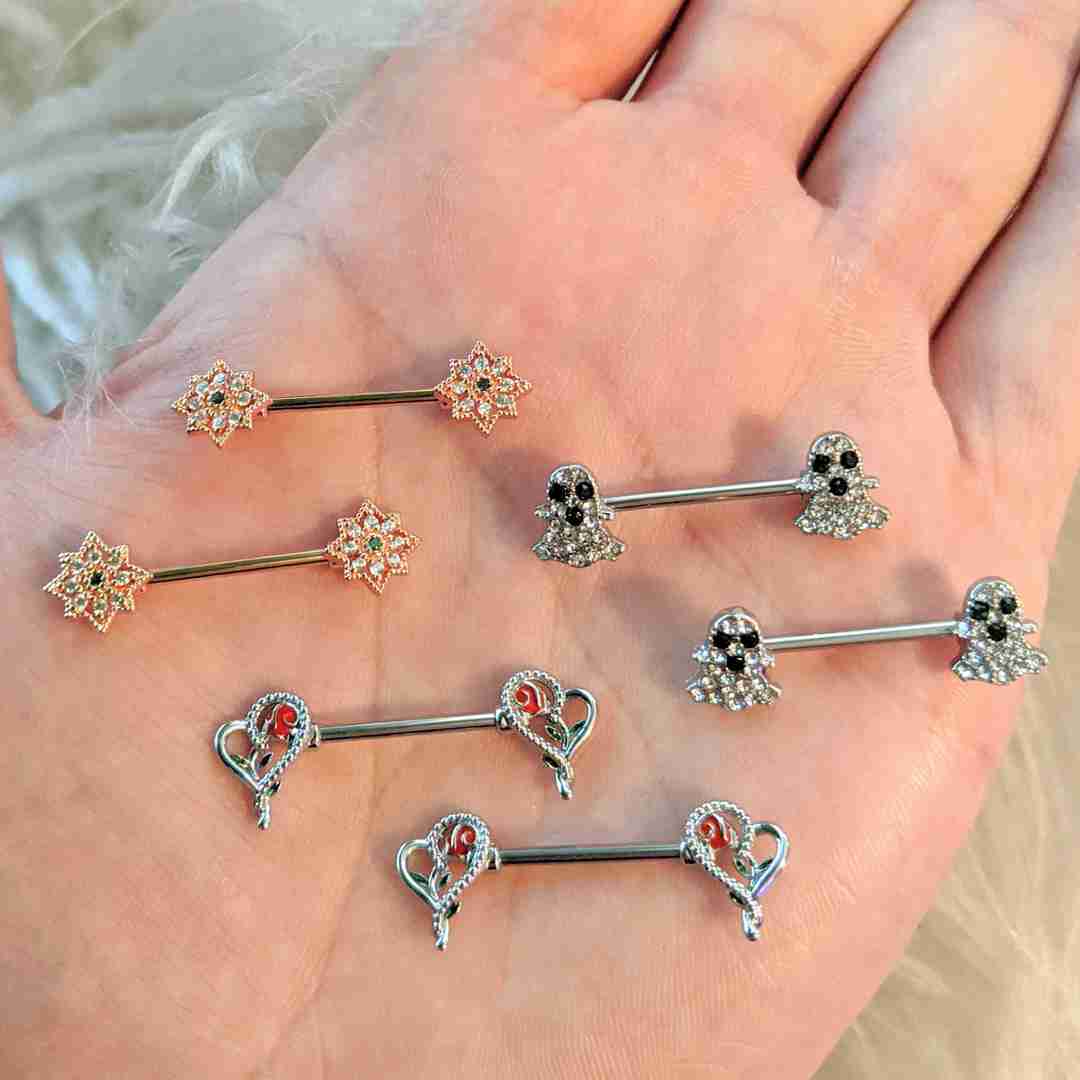 Dear Alley,
 

I got a nipple piercing almost a year ago and everything was going fine until maybe a month or two ago. There's no swelling or pain but there is some discharge and a tiny bit of blood.

There's no shifting of the barbell; I clean the piercing once a day with saline spray and soak in a salt solution before bed. Should I be concerned that this is a sign of rejection? Should I make the soak twice a day? Thank you!


- Cassie

Alley: Hey Cassie!


First thing's first - this sounds like a question for your professional piercer! I am not a professional piercer - just a piercing aficionado... So any medical advice like this should be handled with an in-person consult with a piercer you trust. They have the experience (and the license) to give you the best possible advice when it comes to your medical issues.
That being said, congrats on making it to almost a year with your nipple piercings! Although you've had a relatively easy healing process, nipple barbells can be fussy. Like cartilage piercings, your nips can take a surprising amount of time to heal completely, sometimes even more than a year.

I think one salt-soak a day is enough. Actually, it sounds like you've been taking great care of your piercings. It seems like you're also well-read on symptoms of rejection (more on rejection here if you're interested). Is there a chance you bumped or snagged your piercings when you were changing? Did you sleep on them awkwardly? A bit of rough friction on your piercings can certainly irritate them a bit.

As long as your piercings aren't migrating, your piercing holes aren't widening, or your piercings seem to be getting more shallow, rejection probably isn't an issue. If you start developing pain, redness, chafing or chapping, a smell, or discharge that's yellow/greenish in color, you're probably infection free as well.

My guess? You just irritated them a bit. But it's the pro-piercer's opinion that truly matters. Schedule an in-person consult with someone you trust and take this unnecessary weight off your shoulders sooner, rather than later!


Love,
- Alley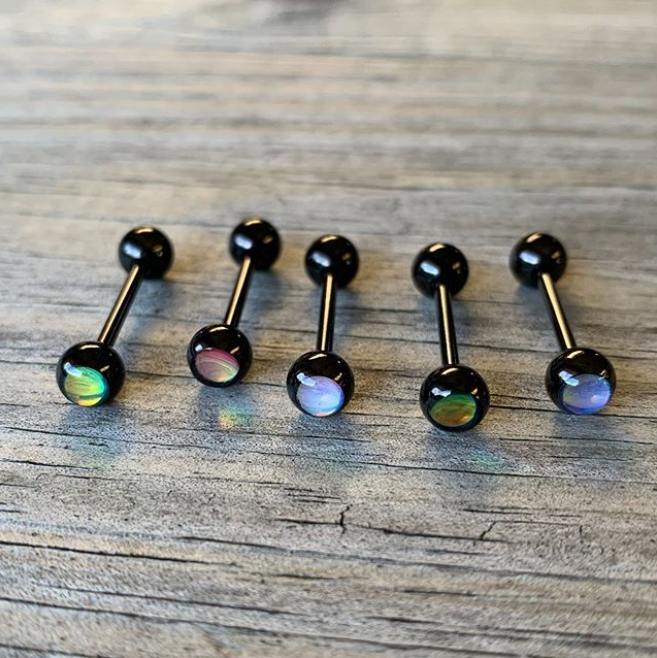 Dear Alley,
I had got my tongue pierced October 26, 2020 and my piercer told me I can change my tongue ring out and switch it to something else in 7-10 days. And I was wondering is it safe to do that?

- Tomyjia

Alley: Hi Tomyjia!
I think this is a case of miscommunication. Sure, tongue piercings are one of the quickest piercings to heal, mostly due to the healthy flow of blood that circulates around the muscles in your tongue... But seven (7) to ten (10) days seems like a bit too short to start swapping out your jewelry yourself.
In my opinion, I think your piercer was trying to communicate that after a week or so of healing, you'll want to go back to your piercer to have them downsize your tongue barbell. Professional piercers use an extra-long tongue barbell when you're initially pierced to account for extra swelling. A tongue piercing is a trauma, after all, and your tongue jewelry needs to be longer than normal to give a little extra room for your tongue to expand. Too tight piercing jewelry could put your tongue under extra stress, which could ultimately lead to pain, infection, or rejection.
Either way, I believe your next step is to head back to your piercer. They will let you know when it is safe for them to swap out your jewelry. Make an appointment for them to swap out your tongue barbell into something that's less lengthy, but is also safe for the rest of your healing process (think two to three months).

Once your tongue has totally healed up, THEN you can start swapping out your jewelry on your own.


Love,

- Alley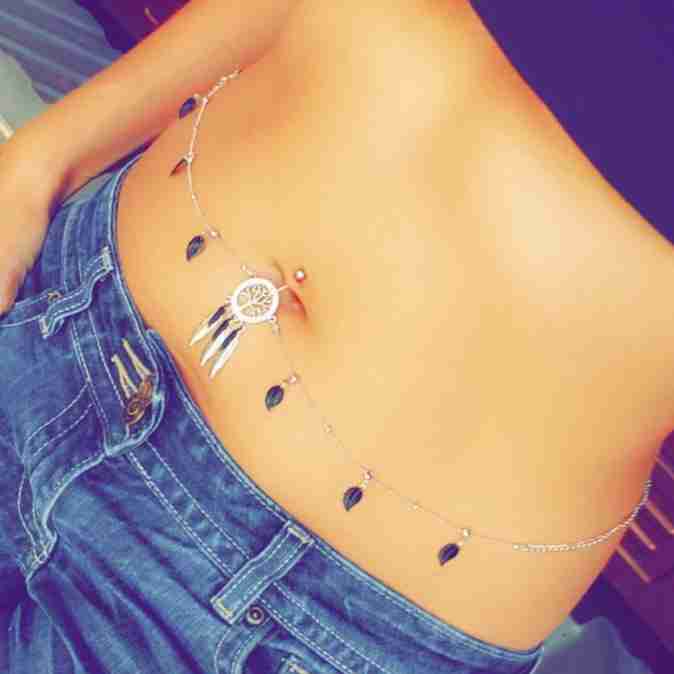 Dear Alley,



I am new to your page and find it interesting and was thinking you might be able to help me with some advice.
I went to a piercing place that my cousins go to as I wanted to get my navel pierced. The piercer told me that my belly button was in a "horizon" shape, therefore, it would either get infected or would get rejected no matter what I do or even if I cleaned it a lot.

Have you ever heard of this kind of situation before, involving navel shapes being bad for piercings? Also should I seek out a second opinion from another place?

I have low confidence especially when it comes to my stomach and I really feel like a navel piercing would help boost my self confidence.
- Brooke
Alley: Hey Brooke!

This sounds to me like solid advice from a good piercer. Unfortunately, YES - anatomy can definitely affect the healing process when it comes to your navel piercing. Keep in mind, this has nothing to do with weight - people of all sizes have stomachs that crease over the navel.

The reason this is an issue is the amount of movement and stress it places on your healing belly button ring. Whether it is folding and unfolding or the stress of your new piercing moving around as you sit and stand, your healing piercing will constantly be under pressure, a.k.a. stress. A healing piercing that is constantly being "bothered," poked at or prodded, or rustled around is going to get irritated, which may lead to infection, rejection, and an unfortunate scar.

While you may find a shop willing to perform the piercing, it may not be in your best interest to do so. Consider that they may not be so reputable and just want you to pay for something without thinking about you or the long-term health of your body!

The good news is there are other options! You should try looking up unique belly piercings on Pinterest. There may be an even cooler option for you that would still allow you to enjoy a belly piercing... Plus, there are lots of other piercings out there that may help you feel better about your body image.

I hope this information helps!

Love,

- Alley

Snapchat: bodycandy.com
TikTok:  @bodycandy