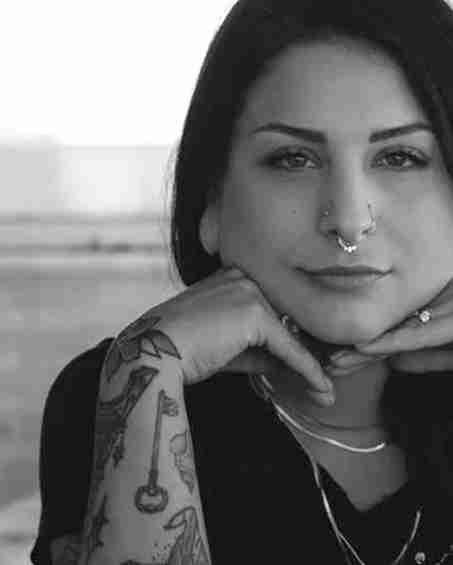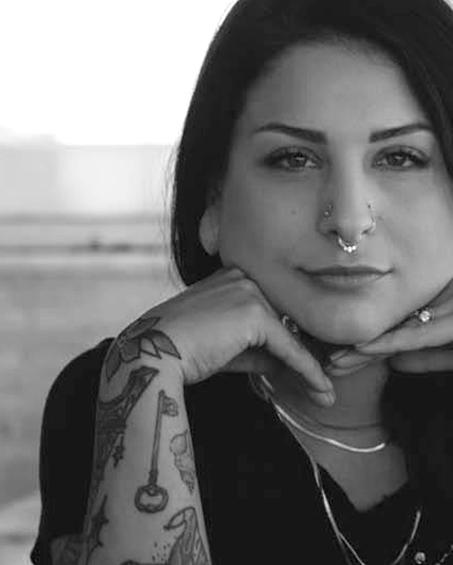 Dear Alley is our weekly advice column for pierced, inked, and amazing individuals (and everyone else too!) who might need a nudge in the right direction. Relationships, mods, or whatever, Alley's got you covered :).
Do you have a question for Alley, submit it to DearAlley@bodycandy.com for your chance to get featured!
Disclaimer: Body Candy is only here to give you fun and helpful advice and information when it comes to getting pierced. Always consult a professional piercer to make sure a new piercing is right for you!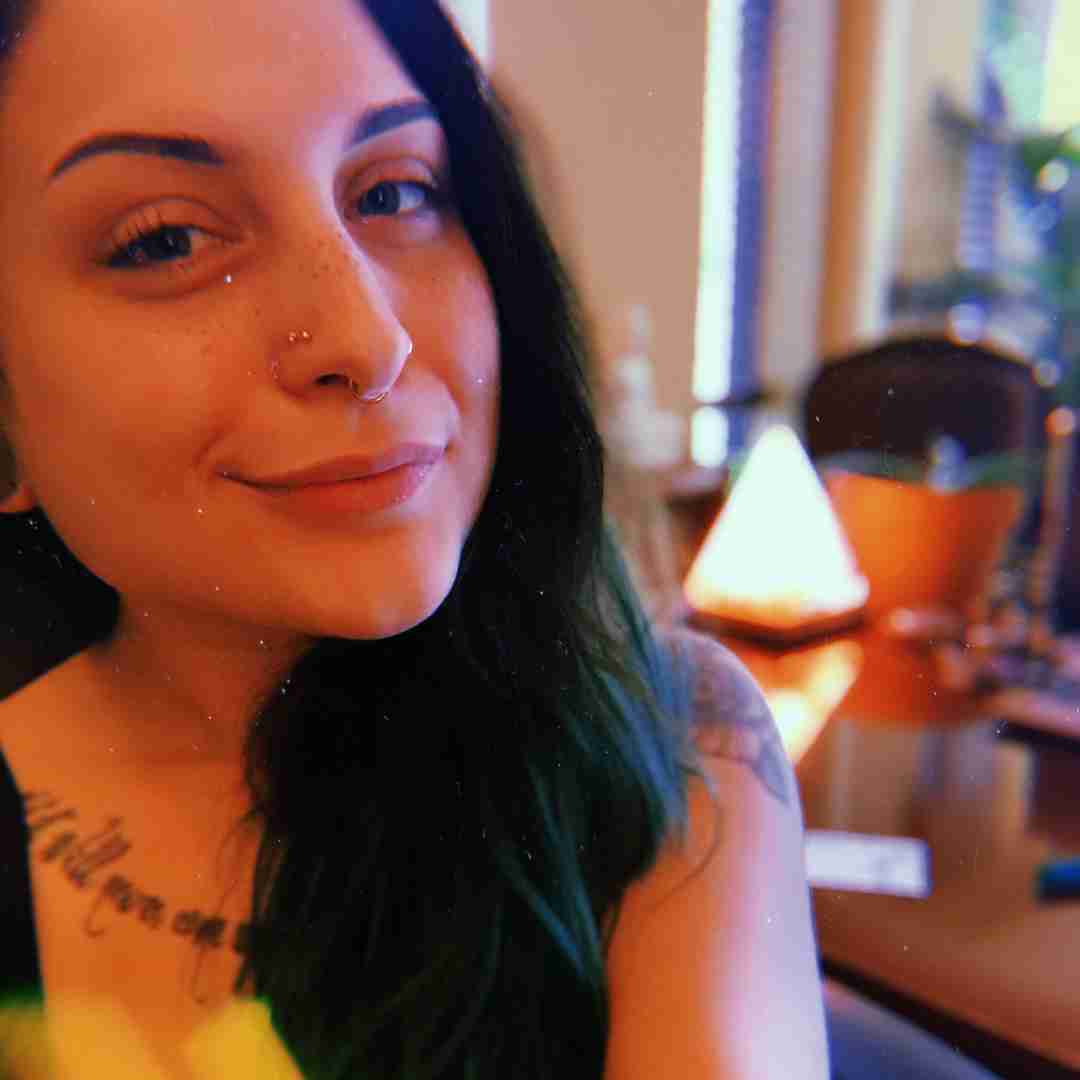 Dear Alley ,

One of my favorite piercings is a double nostril, and the one thing I'd love is that they're pretty much even and equal to each other. But I've been to two different piercers and they both of them managed to make it come out slightly uneven each time.

I just got it redone, and the piercer marked it in the perfect spot, but they pierced higher than what I thought they would. So my question is am I just being too picky in wanting (as close as possible) complete evenness, or should I just accept it and move on to new piercings?

Thanks,

- Skylou


Alley: Hey Skylou!


How unfortunate! I am sorry you're having this issue. Piercing symmetry is not something you need to be ashamed about wanting... But I do have a few quick questions for you.

Are you going to an APP-certified piercing shop? I'm not sure where you're going to get pierced (and nobody is perfect including APP piercers), but if you've gone to two different piercers and have had the same issue both times, I wonder if you need to find some place with a bit more clout. Here's a helpful blog with tips for how to find a piercing studio near you.

I do think there is a chance that you're being too picky! There is also a chance your piercings migrated a bit or you were experiencing some swelling, which alters the way your piercing looks. But Skylou, speaking as a pierced person myself, I know that if I don't get the piercing I want, I'm never going to feel that sense of "fulfillment." You know what you want! You should feel confident trusting your gut feeling that your piercing doesn't look exactly how you want it. As long as you think you have it in you to keep getting pierced, I say go for it.

Make sure you're healing your nose piercings every time before heading back in to try for a re-pierce. Also, before you give up on your current placement, it might be worth it to try a few different styles of nose rings... I'm not sure what you're wearing, but a nose ring with beading, two studs, two hoops, or two different metal finishes/textures might look much more like what you want. Don't be afraid to get creative!


Love,

- Alley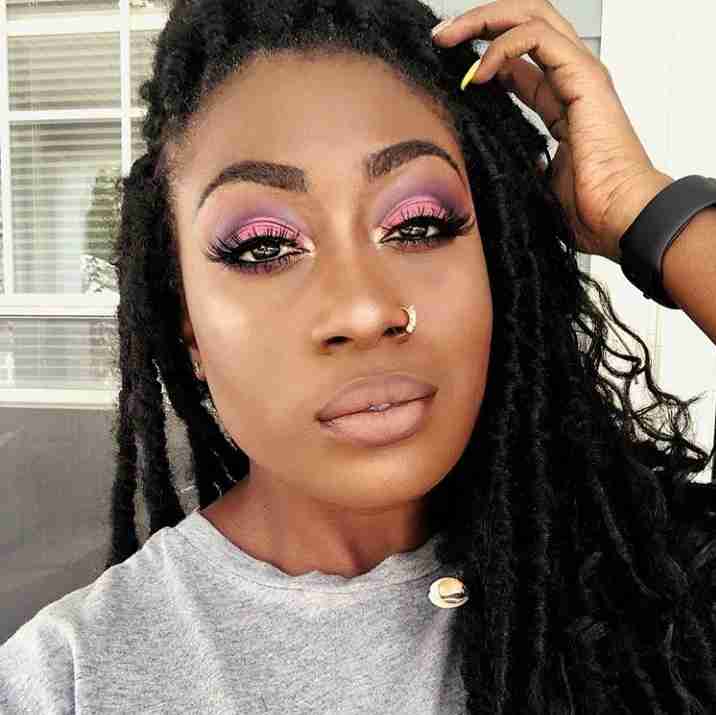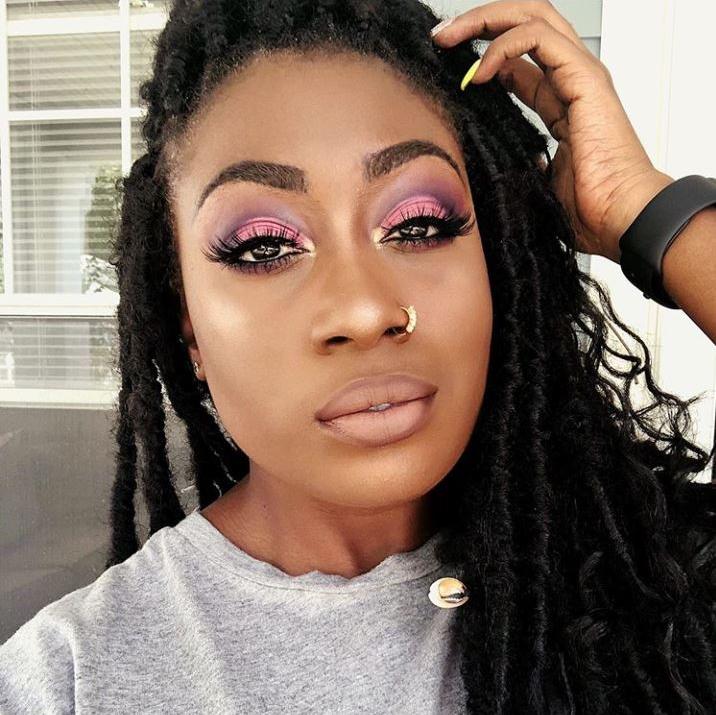 Hi Alley,

My name is Lee, I got nipple piercings back in October (2020) and I ABSOLUTELY LOVE THEM! The only thing I have with them is the nipple piercings are always too small for me.

I recently bought 5/8" which I've heard they are the longest ones people make. Is there any way I can find out where I can buy bigger ones? I've had on the ones my piercing put on me since I first got them and never realized I would struggle so much with finding the right size. Please help!

- Lee

Alley: Hi Lee!
It's actually a good thing you still have your initial piercing jewelry in! Not to shame you right off the bat, but it is more than likely too soon for you to start changing your jewelry. Nipple piercings often take up to a year to heal fully. Remember that even if they appear (and feel) healed on the outside, the inside of your piercing could still be healing. These fragile cells can be damaged by changing your jewelry (which will prolong your healing time and could potentially cause other complications)... Be as patient as you can, Lee! Don't be afraid to ask your piercer when it's ok to change out your jewelry.

Now that I got that out of the way... Nipple jewelry IS tricky to size, since all of our bodies are different. There's no one, perfect answer for this. Assuming your current jewelry feels comfy, you could always get different ends for your current bars. A lot of jewelry ends are interchangeable, especially if you match up the gauge sizes.

I'm not sure who told you this, but 5/8" is NOT the largest size nipple jewelry that is available. We have a TON of nipple jewelry that is larger than 5/8" on our site. If you do a search for nipple jewelry, you can use the filters on the left side of our page to select a size you're interested in... But I also took the liberty of making a custom link for you to try out. Check out our nipple jewelry in sizes larger than 5/8" here.

One last suggestion - make an effort to measure your current jewelry so you know what size works for you (or ask a piercer to help you with sizing questions). I hope this helps, Lee! Please be patient until you're totally healed up, but have fun shopping in the meantime. :)


Love,

- Alley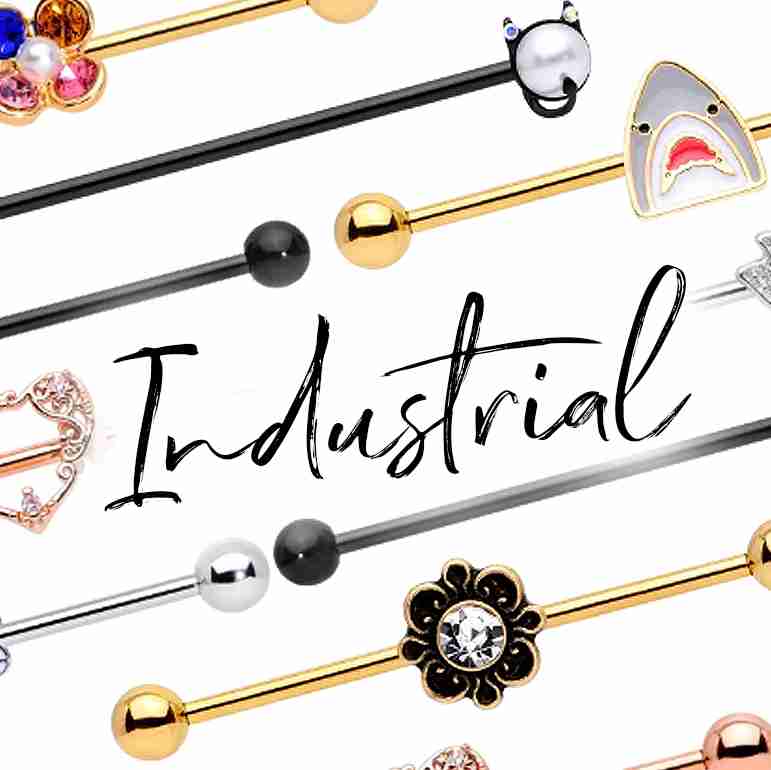 Dear Alley,

I got an industrial piercing last week with a 16 gauge barbell. My question is, when it heals can I use a 14 gauge barbell? Because that is the only size I can find! Thanks! 

- Lydia

Alley: Hey Lydia!

14g is pretty standard for industrial bars. We will occasionally see 16g industrial bars for people with anatomy that wouldn't allow for 14g bars. Maybe your ear has the right "lip" to accommodate an industrial bar, but it just wasn't big enough to handle 14g... Which is totally ok! At least you were lucky enough to still get an industrial - lots of people cant.
It is, unfortunately, pretty uncommon to find 16g industrial bars for sale. You also won't be able to wear 14g jewelry once you're ready to change your industrial bar - that's a size too big for your current piercings and the jewelry simply won't fit in your piercing holes. 

In terms of options - lots of jewelry can have interchangeable ends. If your current jewelry can accommodate different ends, feel free to swap them around as needed. Also, lots of industrial charms have charms that can simply be swapped between bars. If you see a charm you like on a different industrial bar, you could probably just slide it onto your current one using some o-rings.

I'm assuming your piercer pierced you at 16g for a reason, Lydia! Head back to them and ask them a few clarifying questions when you can. They might be able to help you find some new jewelry, or, they can confirm that you can swap out ends/charms for a custom experience you can still feel good about.


Love,
- Alley 

Snapchat: bodycandy.com
TikTok:  @bodycandy