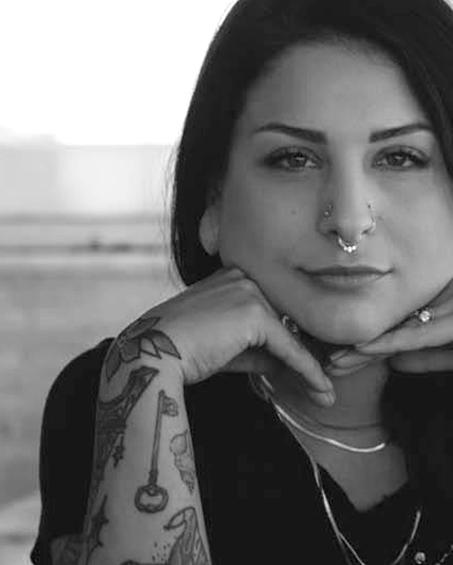 Dear Alley is our weekly advice column for pierced, inked, and amazing individuals (and everyone else too!) who might need a nudge in the right direction. Relationships, mods, or whatever, Alley's got you covered :).
Do you have a question for Alley, submit it to DearAlley@bodycandy.com for your chance to get featured!
Disclaimer: Body Candy is only here to give you fun and helpful advice and information when it comes to getting pierced. Always consult a professional piercer to make sure a new piercing is right for you!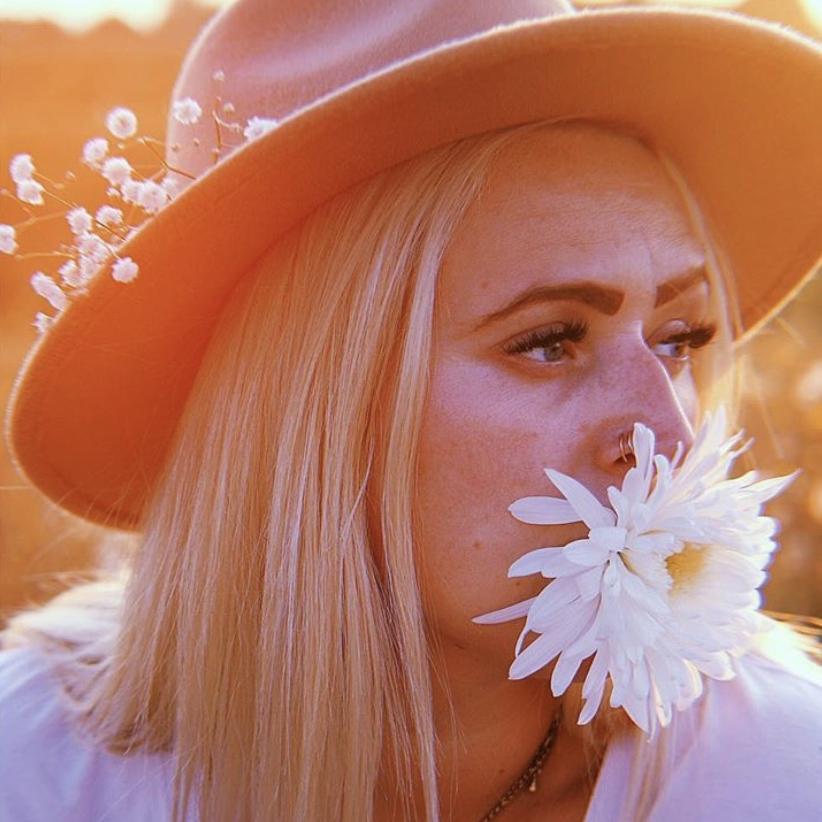 Dear Alley,
My dog pulled my nose ring out.
About a month ago I got my nose pierced. It was healing nicely and everything was going well, but last week my dog accidentally swiped it out...

It fell and I couldn't find it. Thankfully, I had a backup and put it in, but it was a different size and it took a few hours to look for it and put it in.
Now I have the red lump with pus coming out and what looks like a keloid on the inside. Can I treat the lump and keep my piercing?

Hope you're doing well...
- Fani
Alley: Hey Fani!
Ouch! Sorry to hear about your pup mishap. I do think you can keep your piercing, but it's important to closely monitor from here on out.

Normally I'd recommend heading to a professional piercer to have them take a look in-person, but that's probably not possible in our current situation... This should really be looked at by a professional! I'm not a pro-piercer or a doctor so I can't give you actual medical advice, but here are some good aftercare tips.
1.) Keep it Clean - a simple salt soak once a day can help keep your piercing soothed and clean. You can also try a warm, chamomile tea bag compress to help with swelling. Just be sure not to overclean your piercing - it's important not to poke and prod at a sore piercing like yours.
2.) Don't touch it (unless you have to) - touching your nose ring will just introduce more bacteria/germs into an otherwise irritated wound. Let the salt soaks do the work and resist the urge to pop/drain any fluid or pus - you might get an infection. If you do have to touch or adjust your nose ring, do so with clean hands!
Fani, do you have any piercers that you can reach out to for a video chat? I'd see if anyone is willing to help you! If you start experiencing a lot of pain, a bad smell, or any green/yellow discharge it might be time to head into the doctor's office as well.


Love,
- Alley 

Hi Alley,

My name is Ashley. I was wondering how you can tell if a nose piercing looks good on yourself? I wanna get one, but not sure how it would look.
Plus my nose is stuffed up most of the time from allergies and I'm not sure if that would effect anything. 

- Ashley

Alley: Hey Ashley!
Great question! I'm certainly biased on this topic because I think nose rings look amazing on everyone... But if you're really worried about it, you have a couple options for checking out the look before you truly commit.

1.) Draw a small dot on your nose - this one might leave a little bit to the imagination, but if you're planning on getting pierced with a stud, a strategically-placed dot on your nose might give you an idea of what it's like to have a piercing. It won't capture the 3D nature of a stud or ball end, but it will help you get used to seeing something on your nose when you look in the mirror, or what it's like to see something on your nose through your peripheral vision.
2.) Get a seamless ring and bend it to fit - again, this will leave a bit to the imagination, but this is probably the best way to get an idea what some nose jewelry would look like on you. It might be a little big at first (since it's supposed to go through a piercing and not around the nostril), but if you gently bend a seamless ring so that it fits into your nose across your nostril, you can get a good idea of what a nose hoop will look like. Depending on your nose, even a typical nose ring might work for this experiment, although it probably won't stay on throughout the day. Luckily, most seamless rings are pretty inexpensive, so grab a pack and try a few to see which colors you like best!

Last but not least, in terms of your stuffy nose - a nose ring might get in the way of blowing your nose from time to time, especially during the healing process. It shouldn't affect your sinuses, allergies, or make you more or less stuffy. I am not a medical professional though - if you want to check with your doctor to make sure, I think that's the best course of action!
Love,

- Alley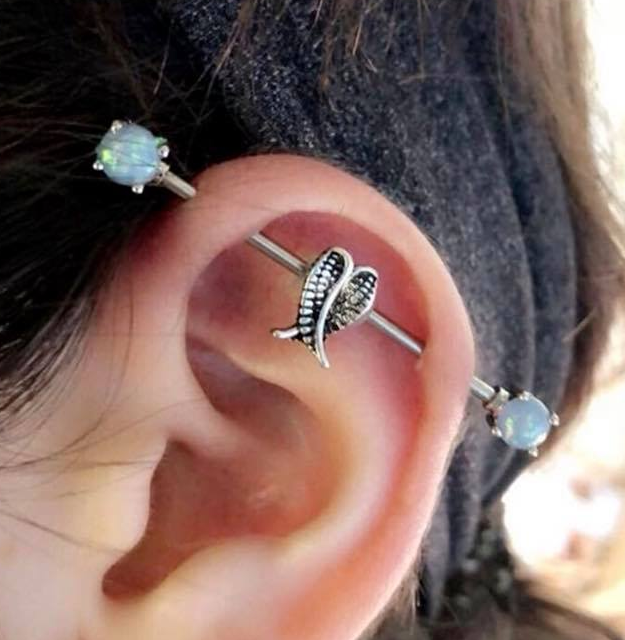 Dear Alley:

Hello, my name is Ajaia. I got an industrial piercing on March 20th and it's still painful and it gets caught in my hair. I've been using the sea salt spray to clean it which was given to me from the piercer.

I am anxious to speed up the healing process because I am more than ready to take this boring jewelry out and put in something else lol. I was wondering is there anything I can do to make the swelling go down, minimize the pain, and speed up the healing process?
XOXO,
- Ajaia
Alley: Hi Ajaia!
Congrats on your new piercing! I don't have an industrial bar, but I think they are beautiful and it certainly suits your ear :) (note: Ajaia sent in a pic with her question - it looks amazing).
One thing about cartilage piercings (a category that industrial piercings fall into) - they have a longer healing period compared to a fleshy piercing like a navel or earlobe. A cartilage earring needs a lot of patience and love to heal up. What's more, your industrial is technically TWO cartilage piercings, so you need to be double patient and double diligent during your healing process.
It is totally normal that your ear is still a little sore - it hasn't even been a month since you've been initially pierced! Cartilage piercings take at least two to three months to heal, but sometimes take anywhere from six months to a year to be totally healed up. I would be patient for at least a few more months - your piercing's long term health is more important than swapping out your jewelry a bit early.
In terms of helping yourself with reduced swelling, pain reduction, and an overall quicker heal time:


- Keep up the salt spray and/or gentle compresses to keep it clean (but don't overclean!)

- Try to wear your hair up/away from your ear as much as possible (to avoid snags)

- Be careful when dressing and undressing (to avoid snags)
- Avoid hoods and hats

- Never sleep on it

My best (albeit boring) advice here - be patient! The less you bump, poke, or agitate your industrial, the quicker it will be healed up and ready for fun new jewelry :). Good luck!
Love,

- Alley

Snapchat: bodycandy.com
TikTok:  @bodycandy