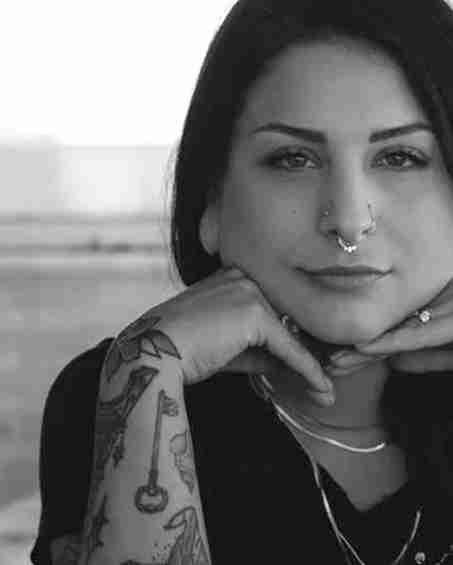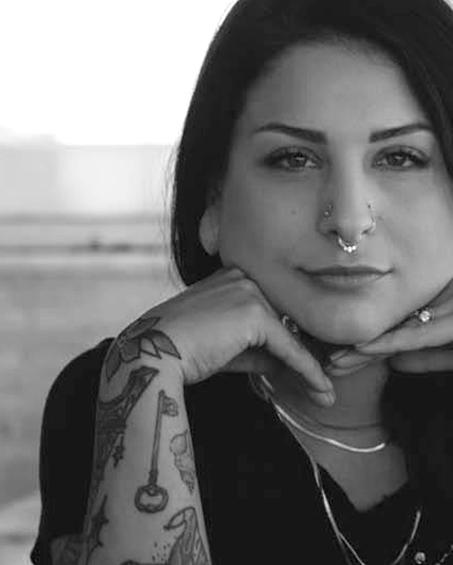 Dear Alley is our weekly advice column for pierced, inked, and amazing individuals (and everyone else too!) who might need a nudge in the right direction. Relationships, mods, or whatever, Alley's got you covered :).
Do you have a question for Alley, submit it to DearAlley@bodycandy.com for your chance to get featured!
Disclaimer: Body Candy is only here to give you fun and helpful advice and information when it comes to getting pierced. Always consult a professional piercer to make sure a new piercing is right for you!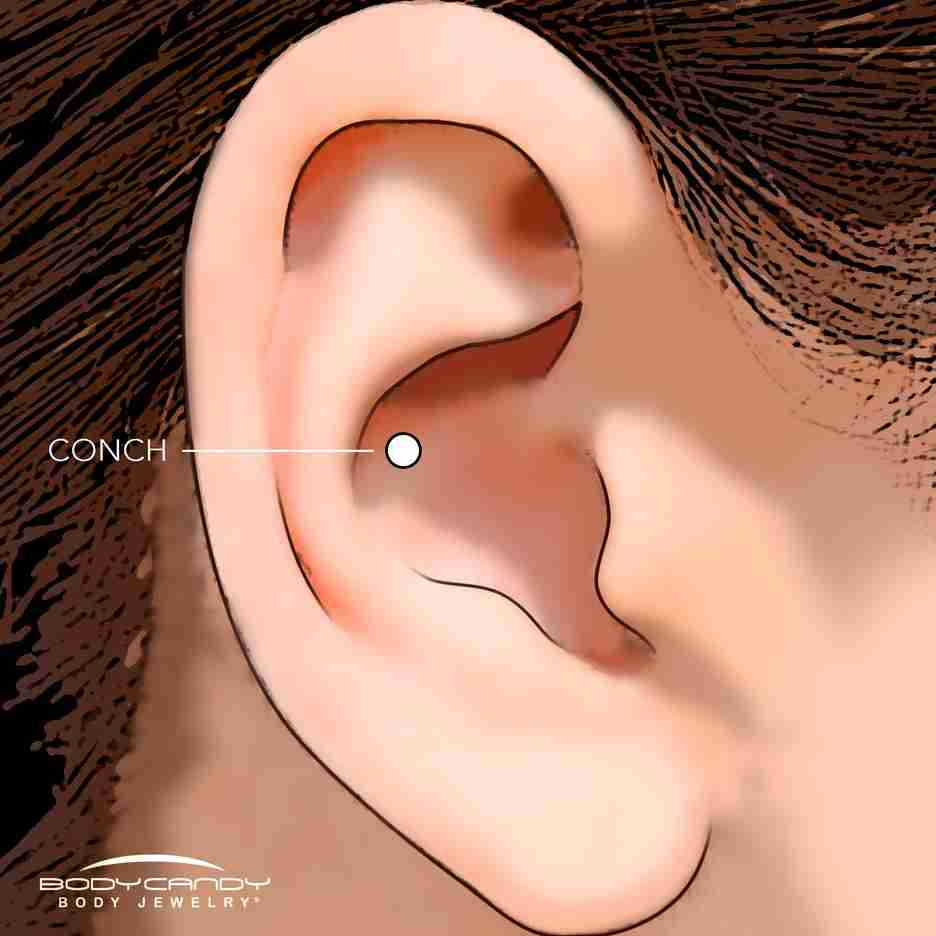 Hey Alley,

I recently got my conch done by my favourite piercer. I've gone to her a handful of times now and never had an issue but my conch is red swollen and has discharge. I followed the aftercare perfectly and like I said this has never happened before. What should I do?

- Megan


Alley: Hey Megan!

Ouch, so sorry to hear about your conch piercing. Sometimes, even with the best aftercare and attention to detail, we end up with an angry piercing. Here's what I think:

First off, I want to mention that I am not a professional piercer, so my advice should just be a starting point for you. Since you're experiencing symptoms of an infection, I think your first step should be an in-person consult with your piercing pro. She seems like someone you trust, and judging by the success you've had with your other piercings, it seems like she's an excellent piercer. Pay her a visit when you get a chance and explain all of your symptoms, her advice will prove invaluable.

Keep up with your aftercare - I'd never tell you to ignore your piercer's advice, but the general consensus for aftercare is a gentle, sterile saline spray, once-per-day. Let the saline do the work and otherwise, keep up a good hygiene routine by showering once per day and letting the warm water run over it. During your routine, be sure to do your best to keep any products off of your conch (shampoo, conditioner, makeup).

Other than that, make sure you're not stressing out your conch at all. This includes any poking or prodding aside from general hygiene. Make sure you're not sleeping on your conch (you can get a travel pillow to sleep on if you're a side sleeper). And definitely avoid any hats, hoods, headphones, headbands, or any sort of headgear that would otherwise be annoying your conch. 

Keep up the good aftercare, Megan... But your next step should definitely be reaching out to your piercing pro!


Love,
- Alley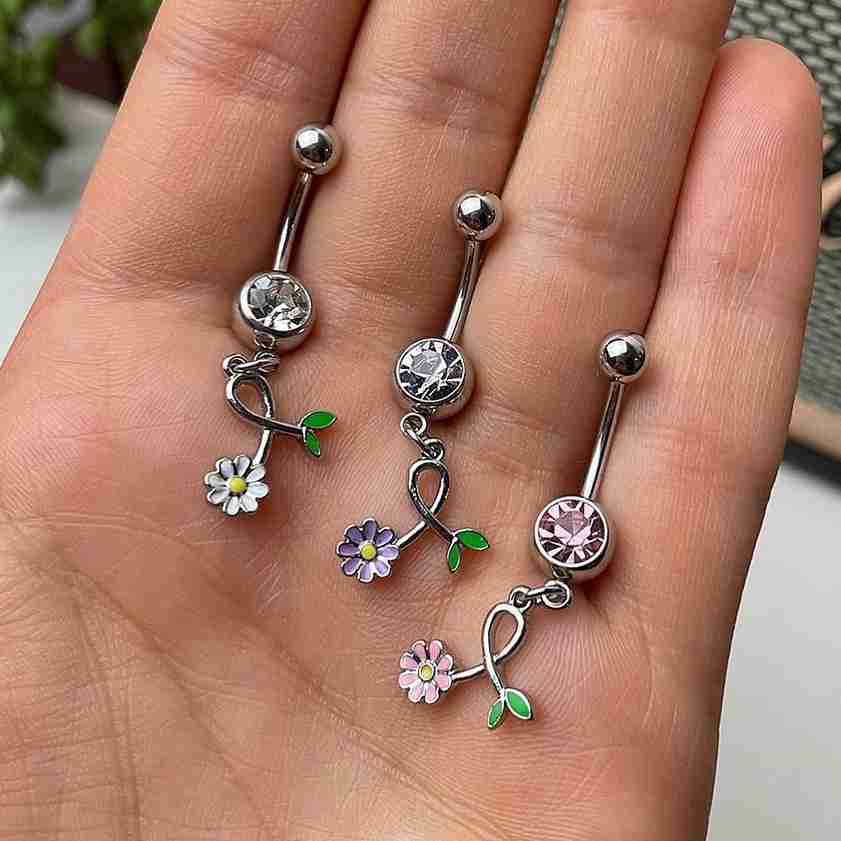 Hello,

I got my belly button re-pierced in April.

I was wearing the belly button ring I got when I got pierced for awhile then I wanted the one I ordered from you... Well now I wear it and my belly button is always red and sore. Idk what to do.

I want to keep my piercing... I clean it with salt and water. I want a really cool belly button ring, what's your advice.

- Nicole


Alley: Hey Nicole!


Sorry to hear you're struggling with new belly button jewelry.

My best answer to this is as follows: everyone's body is different. Every piercing is different. Every piece of jewelry is a little bit different. In this case, it sounds like your anatomy just doesn't agree with the jewelry in question. 

Everyone wants their body jewelry to be cool... Including me! But sometimes the "cool" factor is attached to a piece of jewelry that just isn't for you. You may have a material sensitivity to the particular metal that your belly button jewelry is made of. Lots of people do, and it doesn't mean you have to lose your piercing because of it.

Some materials that work great for sensitive piercings include titanium and bioplast. Titanium is a high quality metal that tends to be one of the most "inert" jewelry materials. In other words, it's more "biocompatible" than other metals, meaning you'll have less of a risk for developing irritation. Same goes for bioplast - it's a special plastic that was made for use in a medical setting... So you know it's fine to put into your body.

Most importantly Nicole, I think you changed your belly button ring WAY too soon. Belly rings often take from six (6) months to a year to heal fully... So changing here in July means you didn't give your piercing enough chance to heal up. This could definitely be contributing to your current irritation.

Nicole, your best bet right now is to go see a pro piercer as soon as you can! They can determine whether or not you've just got a little bit of irritation; if you'll need to swap out your jewelry; or if you have a more serious issue. Until then, no more changing your jewelry... You need time to heal!


Love,

- Alley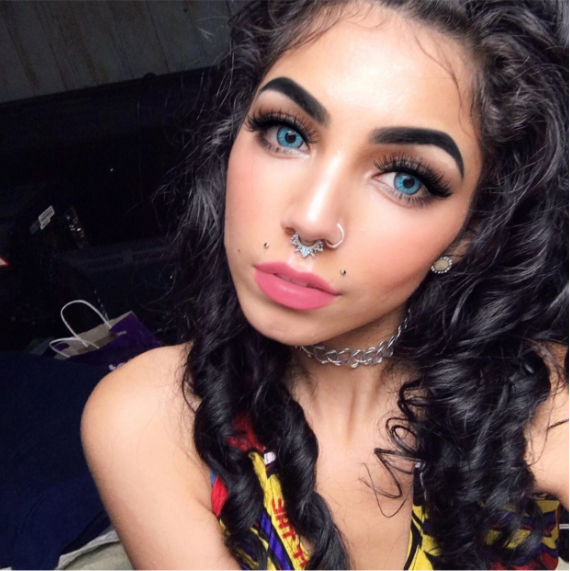 Hey Alley,

I have a question I got my nose pierced with an 18 gauge could I wear a 20 gauge or would that be too small or big?


- Macie


Alley: Hi Macie!
Great question - gauge size can be confusing in the moment, but this is actually a pretty simple answer.

The higher the gauge size, the smaller the jewelry. The smaller the gauge size, the thicker the jewelry. In other words, a 20g nose ring is a smaller thickness than an 18g nose ring.

Keep in mind that you can absolutely wear a 20g nose ring in a piercing that was done with an 18g needle, but your nose piercing hole may shrink to fit the 20g piercing over time. This might mean that you won't be able to wear 18g jewelry anymore - there's nothing wrong with this, it's totally your choice!

Before you swap out your jewelry, just make sure you give your nose ample time to heal. Remember that your nose piercing is a cartilage piercing, which means that it will often take up to a year to heal fully. 


Love,

- Alley

Snapchat: bodycandy.com
TikTok:  @bodycandy