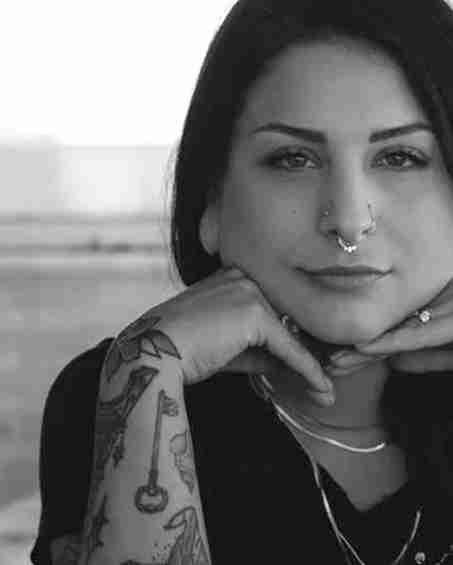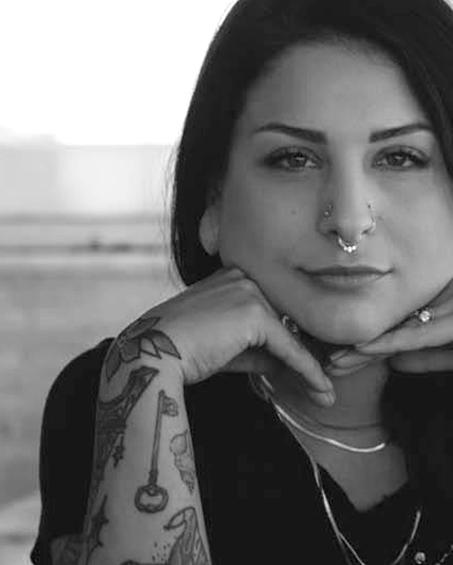 Dear Alley is our weekly advice column for pierced, inked, and amazing individuals (and everyone else too!) who might need a nudge in the right direction. Relationships, mods, or whatever, Alley's got you covered :).
Do you have a question for Alley, submit it to DearAlley@bodycandy.com for your chance to get featured!
Disclaimer: Body Candy is only here to give you fun and helpful advice and information when it comes to getting pierced. Always consult a professional piercer to make sure a new piercing is right for you!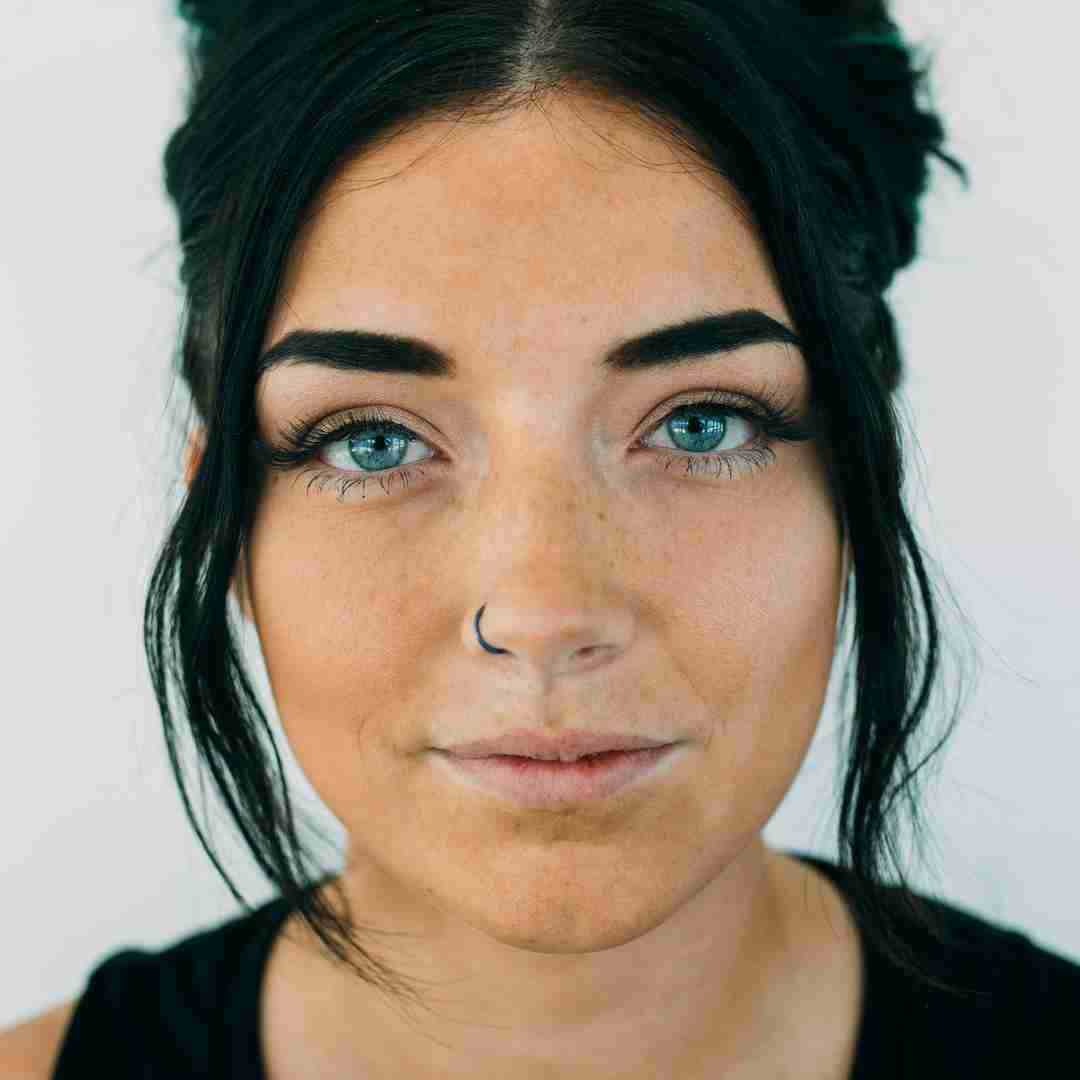 Hi Alley,

I've had my nipples pierced for about a year and a half. I soak them everyday with sterile saline and use q-tips to wipe away the crusties. I still have a lot of crusties and one nipple is smelly. The other nipple has a bump near the ball that becomes filled with pus and blood that keeps coming back. Is my body rejecting the piercings? I don't know what else to do.

- Ana

Alley: Hi Ana!
I want to state right away that I am not a professional piercer and that my advice should be just a starting point for you. You have what sounds like some serious symptoms, so I think it's time to schedule an in-person appointment with a pro. They'll be able to tell you what's going on with your piercings and hopefully point you in the right direction as to how to fix it permanently.

Good job thus far with your daily saline soaks, that's my go-to answer for piercing aftercare. I can't see your piercings, but judging by the way you described your symptoms, this doesn't sound like piercing rejection to me. It sounds more like an infection (which you should absolutely deal with ASAP - contact your doctor or a piercing professional).

If you notice your jewelry changing position in your piercings, your piercing holes getting larger, a thinning of your skin, or any sort of migration of your jewelry, you might be at risk of rejection. For more information regarding signs of infection vs. signs of rejection - check out this blog.

It could be that your body doesn't like the jewelry you have in. The next time you see your piercer (which should be soon!), ask them about some biocompatible options. Titanium or anodized titanium is great for these situations because it's so inert. You could also try a set of bioplast barbells, which should be comfy and flexible in your piercing while remaining as biocompatible as can be.

Last but not least - try your best not to touch, poke, prod, snag, sleep on, or stress out your piercings as much as possible. Make sure your hygiene is in tip-top shape (daily showers, daily saline sprays). Other than that, LITHA is always a good method to make piercing bumps go away.

Ana, do yourself a favor and schedule some time to go see a piercer as soon as you can. Hopefully they can help you find some relief from these annoying symptoms!


Love,

- Alley

Dear Alley ,

I have wanted a tattoo for a long time. I am 38 and still have not gotten one. I want a small one on the inside of my arm but I am terrified of the pain.

However, I have 3 lobe and 3 cartilage piercings in each of my ears and plan to get 1 more cartilage in each ear so I can tolerate a needle. Is the pain of a tattoo the same as a piercing?

- Shuwanda


Alley: Hey Shuwanda!


I would not say that tattoo pain and piercing pain are similar. There are SO many variables when it comes to this discussion; I'll do my best to address them all in a succinct way.

With a piercing, it's more of a sharp pain that's over after a few seconds. A tattoo is less sharp, but depending on the size of your tattoo, it lasts for more time overall. I would say that piercings definitely hurt more in the moment, but they're over much more quickly.

You've already gotten three cartilage piercings, and, speaking in general, those tend to be some of the most painful body mods. My cartilage piercings definitely hurt more than my tattoos, but that's just me and my body. Everyone's body is different, everyone's pain tolerance is different, and every tattooer/piercer is a little different. No two people are going to have the same experience.

My honest advice - if you can handle three cartilage piercings, you'll be able to handle a small tattoo on your inner arm. You've been thinking about it forever... I say it's time to face your fears and get inked, Shuwanda!


Love,

- Alley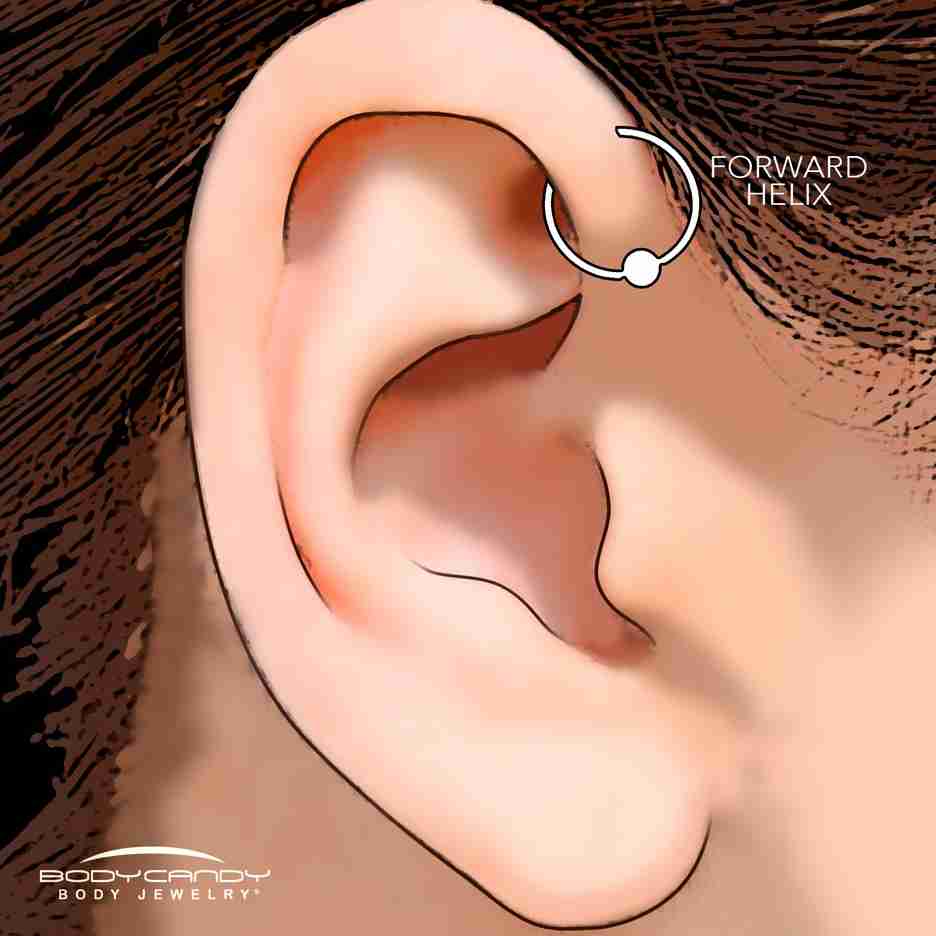 Dear Alley,

I got my double forward helix pierced about 2 months ago. it is still very swollen cannot sleep on that side. I had somebody look at the inside of it yesterday and there's now a bump in between the two piercings! How can I resolve this??

Thank you,

- Savannah

Alley: Hey Savannah!

Ugh, so sorry to hear about your forward helix. Cartilage piercings are so tricky sometimes. They are very finnicky and can get very angry, even to the most dedicated piercing aficionados.

First, I want to mention that you are still very early on in your healing process. Cartilage piercings usually take about a full year to heal, so a bit of pain or discomfort in your cartilage is to be expected. I do think you're experiencing a bit more pain than usual though - here are my thoughts:

You mention that you "cannot sleep on that side" - you shouldn't sleep on that side of your body AT ALL until your piercing has fully healed. When you lay your head on the pillow/bed, you're putting pressure on your piercing. This pressure stresses out your helixes, which could certainly be the reason you are experiencing extra pain and/or the piercing bump you mentioned. If you absolutely must sleep on that side of your body, consider getting a travel pillow - they are donut-shaped, which will give your ear space to heal without the risk of putting pressure on it.

It sounds simple, Savannah, but this is the honest truth; as far as your piercing bump is concerned, the best way to deal with these pesky things is to simply leave them alone. Aside from warm showers and a once-a-day saline spray, don't touch it. Don't poke it. Don't move it. Don't wear anything that touches your helixes in any way. Give it time to heal. After a while, your angry helix will start to calm down.


Love,
- Alley 

Snapchat: bodycandy.com
TikTok:  @bodycandy