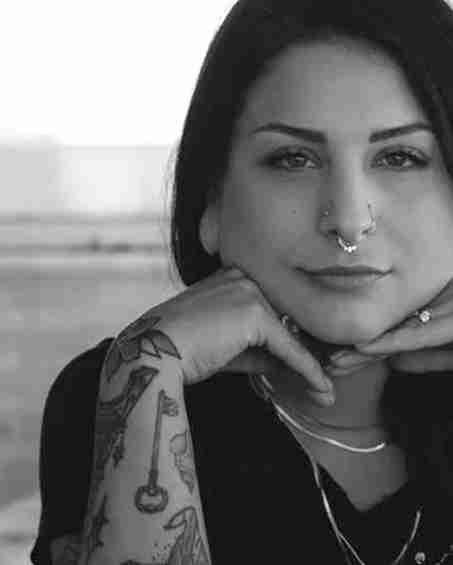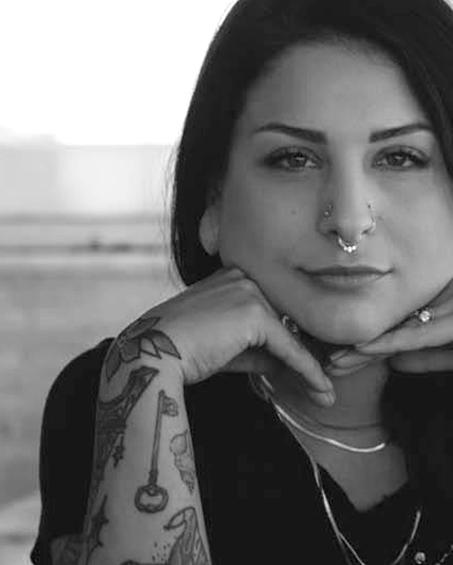 Dear Alley is our weekly advice column for pierced, inked, and amazing individuals (and everyone else too!) who might need a nudge in the right direction. Relationships, mods, or whatever, Alley's got you covered :).
Do you have a question for Alley, submit it to DearAlley@bodycandy.com for your chance to get featured!
Disclaimer: Body Candy is only here to give you fun and helpful advice and information when it comes to getting pierced. Always consult a professional piercer to make sure a new piercing is right for you!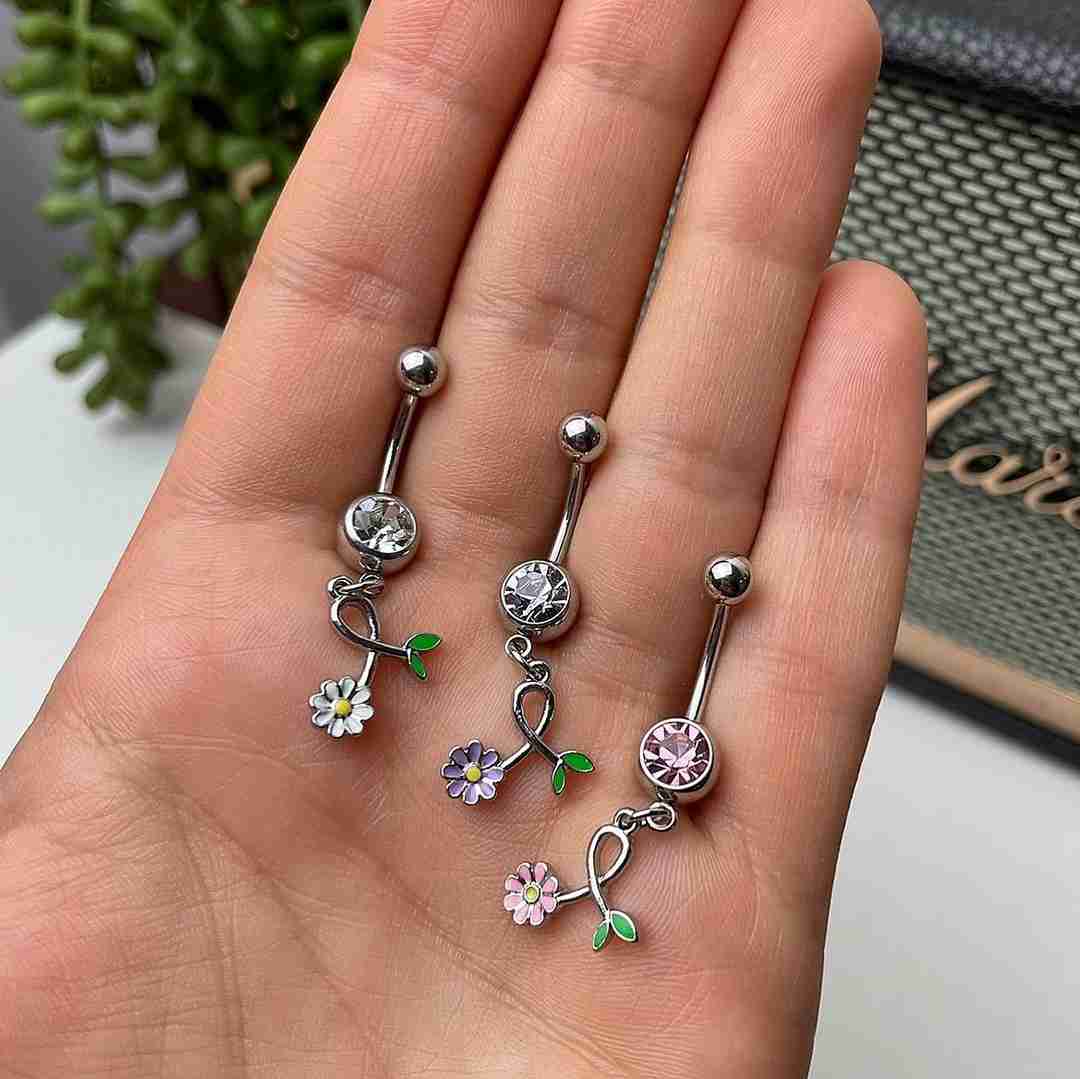 Hey Alley,

I've been on the fence about getting my belly button pierced.

I'm a plus size girl and the way my belly sits is a little funny, but I want to be able to love my body and feel good about myself, however, I don't know if it'll even look good or if people will judge me for it because I'm plus size.

Do you have any advice?
- Kitty
Alley: Hi Kitty!
I do have some advice. GET. THE. PIERCING.

Piercings are for everyone regardless of age or size. If you want a piercing, get a piercing. It literally doesn't matter at all what anyone else thinks about your piercings... What matters is what YOU think about your piercings. It's your body and you get to make all of the decisions regarding what you do with it - that includes body jewelry.

If I can share a quick little story with you: I didn't used to like the way my nose looked. Now that I have three nostril piercings and a septum piercing... I like it! Getting my nose pierced helped me feel better about my nose, and now I love wearing different body jewelry, different metal finishes, and figuring out different looks.

I think the same thing could happen for you - if a belly button piercing would help you feel better about your body, that should be reason enough to go get it. Even beyond that, it doesn't matter what your body looks like or if a part "sits a little funny" - a piercing is still going to look beautiful and give you something to enjoy.

One final note - make sure you consult with a piercer before you get your navel pierced. Certain people (regardless of weight) don't have the correct anatomy for a belly button ring. If you get the go-ahead, I hope you get the piercing :)


Love,

- Alley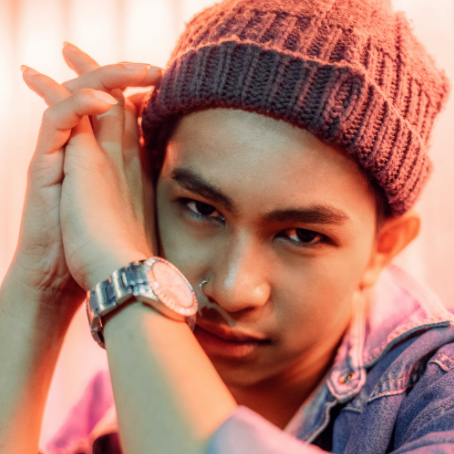 Dear Alley,

Thank You for taking the time to read this.

My Name is Jon. I watch your blogs when I get an opportunity. I saw where you mentioned that a lot of your followers know you are a musician. I did not know that and would like to know what band you perform with?

As of the other reason I am writing is to ask for your advice.

This past Friday evening I went to see a guy that friends recommended and the guy himself told me he was a professional tattoo artist/piercer. When I arrived at the address he gave me I noticed it was a house and not an actual studio and it should thrown up a BIG RED FLAG. I should have turned around immediately and went to someone else, but I didn't. I went to see him to get double daith(s) and my septum pierced. It was not an experience someone would expect from a professional.

I really feel like he did a rush job so could make quick cash and move on to his next client doing a tattoo.

When I arrived home and looked in the mirror I noticed that the septum piercing was crooked (right side felt right and the left felt a little down and forward) the jewelry didn't sit right in my nose. I also didn't feel like was in the supposed sweet spot that I think you have talked about in your blog before, so I removed the jewelry.

Also two of the daith piercings he had struggles getting the balls on the jewelry. I took them out the same night as well because he had pierced the top skin of the tragus in both ears not just the daith in both ears. As for my job I am not suppose to have any visible or easily seen piercings.

I am wanting let the two daiths and my nose heal up and try get them redone by someone in a reputable studio.

My question to you is:

How long do you think I should wait before trying get the piercings done again?

Thanks,

- Jon
Alley: Hey Jon!


Thanks for being such a fan!

There's a lot to take in here... I am very sorry to hear about your negative piercing experience.

I thought your story was very interesting and could serve as a cautionary tale for other pierced & modified people out there. Any reputable piercer should be working out of a professional environment (i.e. a piercing studio or tattoo shop). It's never worth it to get pierced by a friend or at someone's house. A bad piercing could leave you with a bad experience like yours, or even worse - a big scar or an infection. 

In terms of healing up, my best advice is to wait until your ear heals up completely before you try to get anything pierced again. Same for your septum. Ear cartilage is notoriously hard to heal up - think somewhere from six (6) months to a year of heal time. Keep in mind that your septum may actually have been a cartilage piercing too, so plan for a similar experience there.

Jon, my best recommendation is to find a highly-rated and reputable piercing shop in your area and head to them for your next piercing experience. Once you're there, be honest with them about your previous piercings. Let them know all the details including placement, how long you had them in, and how long it's been since you've been pierced. Let them determine the best course of action and follow their advice, especially if you're planning on getting multiple piercings. The long-term health of your piercings will be worth any extra money you spend on a proper experience... Just be prepared to practice good piercing aftercare.

P.S. My band's name is Cooler :)
Love,
- Alley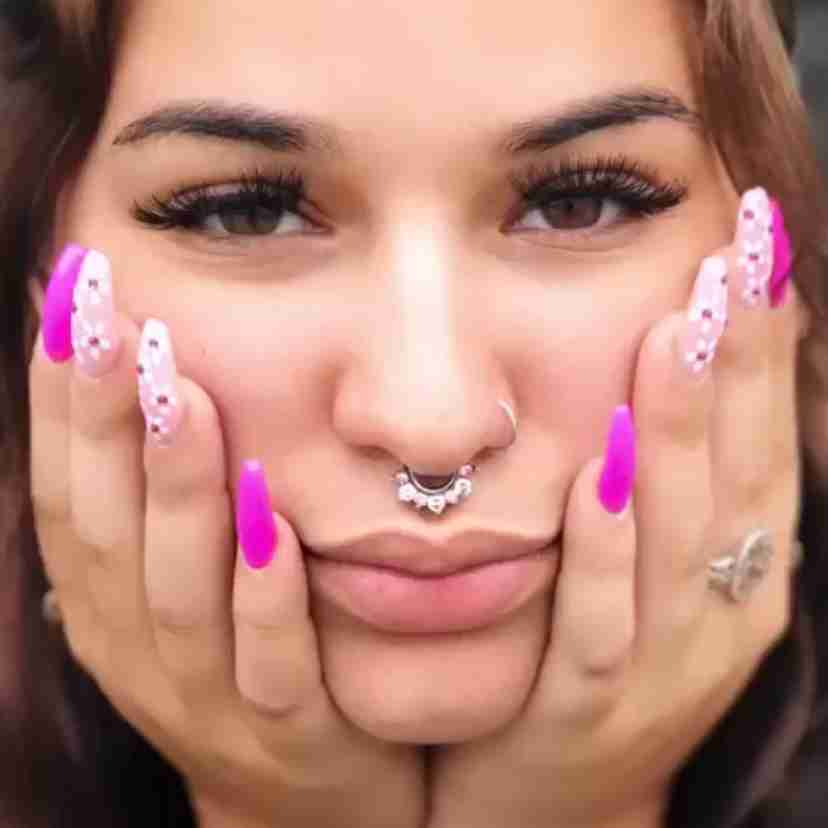 Hi Alley,

I was just wondering if my septum should be taken out!

I pierced it myself (I knew it wasn't a good idea) but I pierced it once, couldn't get the piercing inside the needle so I took it out, and by the time I was gonna put the jewelry in it wouldn't go in. I couldn't find the hole so I pierced it again pretty close to the original hole - it was uneven that time and I think the cartilage was pierced on one side and it went more towards the sweet spot I guess. That side was the only side that stung though as I pierced it.

But now on each side, thick yellow skin forms and I have been scraping it off. I'm not sure if its crust around the piercing or just the first hole healing. What should I be using to clean it? I used witch hazel, mint castille oil, and apple cider vinegar because I don't have sea salt - only Himalayan. What should I be getting to clean it daily?

Thank you so much!!

- Maria
Alley: Hey Maria!

This story reminded me a lot of Jon's above. I think the same advice applies here. I know you already know, but it's worth saying again... Never pierce yourself at home - leave the piercing to the professionals.

First, let's talk about aftercare... The only thing we really recommend using on piercings is a sterile saline spray. Anything else (think vinegar, mint, tea tree oil, or any other chemical really) is too harsh for the fragile cells that are trying to heal up around your jewelry. When you use harsh chemicals, you could actually be prolonging your healing process due to the damage they can potentially cause to your piercing. Get yourself a can of sterile saline spray and use that once a day - that should be more than enough to keep your piercing clean.

In terms of the "thick yellow skin" that is forming around your piercing, without seeing a picture or your jewelry, it's hard to know exactly what's happening in this scenario. I'm not a professional piercer, so in this case, I recommend visiting a professional to have them help you make the right decision regarding your septum piercing. They are qualified and best equipped to help you proceed with your piercing journey. 


Love,

- Alley

Snapchat: bodycandy.com
TikTok:  @bodycandy