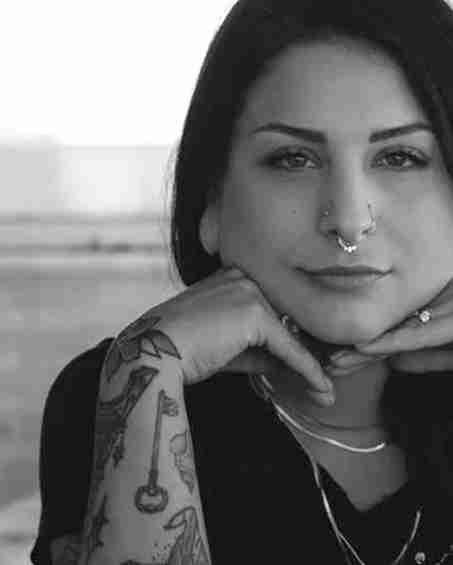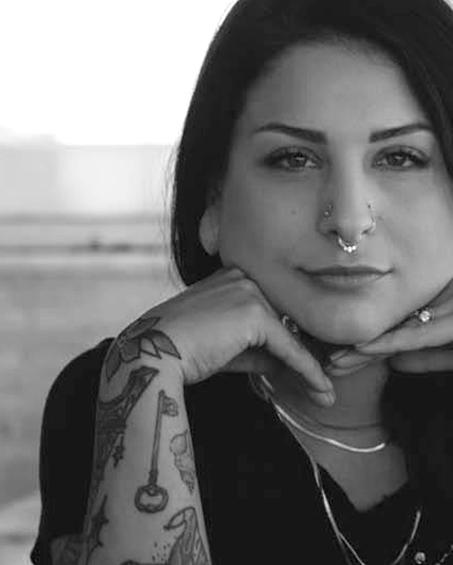 Dear Alley is our weekly advice column for pierced, inked, and amazing individuals (and everyone else too!) who might need a nudge in the right direction. Relationships, mods, or whatever, Alley's got you covered :).
Do you have a question for Alley, submit it to DearAlley@bodycandy.com for your chance to get featured!
Disclaimer: Body Candy is only here to give you fun and helpful advice and information when it comes to getting pierced. Always consult a professional piercer to make sure a new piercing is right for you!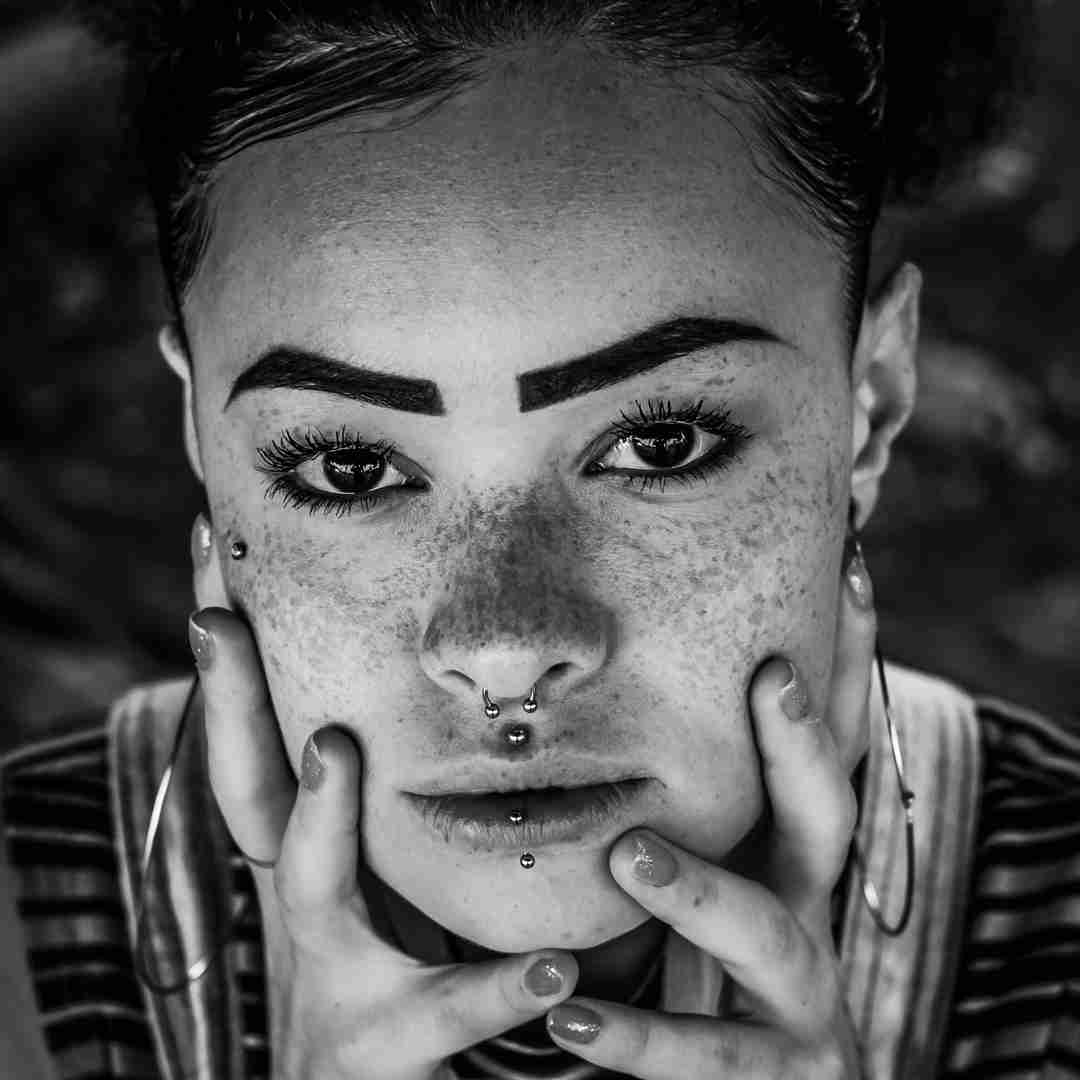 Dear Alley, 

My dermal in my face was ripped out and there is scar tissue but I don't want to walk around with this ugly scar.

Everyone I've went to to get it re-pierced can't get it right... Help! 

- Desiree

Alley: Hi Desiree!
So sorry to hear about your dermal dilemma!

Dermal piercings and surface piercings are prone to accidents like this. With their shallowness in the skin, bumps, snags, and, in your case, a full-blown rip can often mark the end of a dermal piercing for good.

As with any piercing, when they are removed (willingly or forcefully), they will leave at least some sort of scar, no matter what you do. I think you'll probably always have this new feature for the rest of your life... But I'd hesitate to call it "ugly!"

It's important to know that I am not a professional piercer... And without seeing your scar, it's hard to know exactly what advice to give next. My best recommendation is to look up APP-certified piercers in your area, preferably someone with dermal experience. They will be the best-qualified to give you advice on how to proceed with your dermal. If your anatomy allows, they will also be the best candidate to give you a new dermal piercing that hopefully stays for years to come.

Desiree, I'll give it to you straight - since you're having trouble finding a piercer that can perform this piercing, you might have to accept that your dermal scar cannot or should not be re-pierced. If this is the case, you should trust that the professional piercers you've consulted with are giving you information that is right for the long-term health of you and your piercing. If this means that your scar is un-suitable for a new dermal, you should stop trying to find a piercer willing to do it (and risk another rejection and an even bigger scar), but instead try to find a way to reduce your scar's visibility or to simply accept this new and unique feature on your face.
Love,

- Alley

Hi Alley,


I had a nose piercing but let it close. I was wearing a nose bone but it always felt like I was reopening the hole. What's your thoughts on nose bones?



- Charlotte





Alley: Hey Charlotte!



My nose piercings are some of my favorites! I wasn't always a huge fan of my nose, but now that I have a septum ring, a single nostril piercing and a double nostril piercing, I quite like it :).

As far as my body jewelry goes, I am not currently wearing a nose bone, but not for any particular reason... I currently have two 16g flat-back studs in one side and a 14k rose gold nose ring (from our in-house gold department) in the other.

At the end of the day, jewelry type  just comes down to personal preference. Nose bones in general are dainty and cute, but tend to be the style of nose ring that accidentally falls out the most often. You might have been experiencing a bit of pain from the ball entering your nose - it is, after all, a slightly bigger gauge than the stud itself. If you weren't totally healed up when you tried to swap out your jewelry, you very well could have been re-opening the hole!

While nose bones are cute and dainty, I personally prefer the security of a flat back stud or a push-pin nose ring. Nose hoops are another great option - since they are circular, they have a much smaller chance of falling out. Don't forget l-shaped nose rings or twister nose rings as well... Their unique shapes offer a bit more security than a nose bone.



Love,
- Alley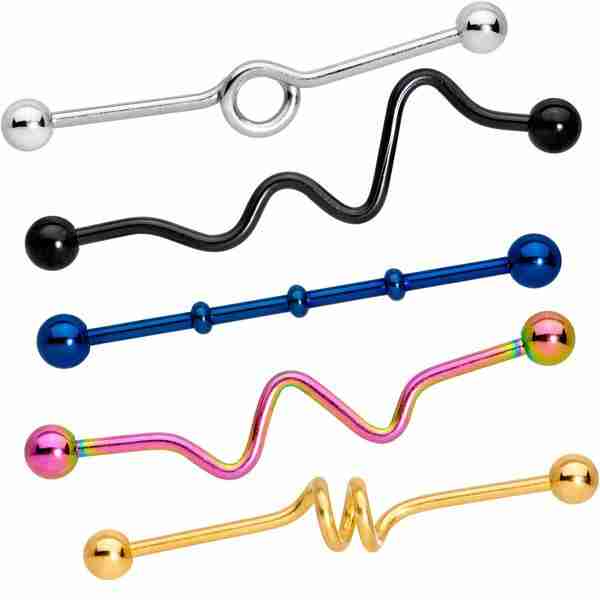 Hi Alley!


Hope you're well and keeping safe!
I wondered if you could give me some advice? I got my nipples pierced a year ago, I followed the guidance given for aftercare to the letter and they have healed perfectly.
I do however have a couple of concerns I am hoping you can help me with. When my nipples become erect I get a slight pain in them, as though they feel very tight and a bit sore and also in the morning there is sometimes a tiny amount of dried yellow like substance, it doesn't smell and it's not often, but when I clean them they do bleed a little... I just wondered if these things were normal for this type of piercing as I never had it with any other piercings I have?
Kind regards,
Kerrie.
Alley: Hey Kerrie!

Interesting question! Nipples certainly function in a few different ways. As they change size and shape throughout the day due to temperature or being touched, they are bound to experience a bit of movement as blood rushes in and out of the area. 
Congrats on following your aftercare so diligently! Even with commitment like yours, a year is just-about-average when it comes to healing time with nipple piercings. Even though your piercing might look healed up on the outside, there is always a chance that the inside of your piercing is still a bit tender.

When your nipples change size and shape, it could certainly be moving and shifting your anatomy around the barbell of your nipple jewelry. The friction of this motion is probably irritating the last bit of tenderness inside your piercing, causing a bit of discharge and the little bit of blood you notice in the AM.

It's not uncommon for piercings to discharge like that - you are right to keep an eye out for a bad smell, lots of redness, or an excessive amount of pain. That being said, erect nipples don't always come from touch - but I do need to recommend that you (and yours) don't fuss or play with them at all until you're 100% sure your piercings are completely healed - it sounds like right now, they are still working through the last little bit of the healing process!


Love,

- Alley

Snapchat: bodycandy.com
TikTok:  @bodycandy