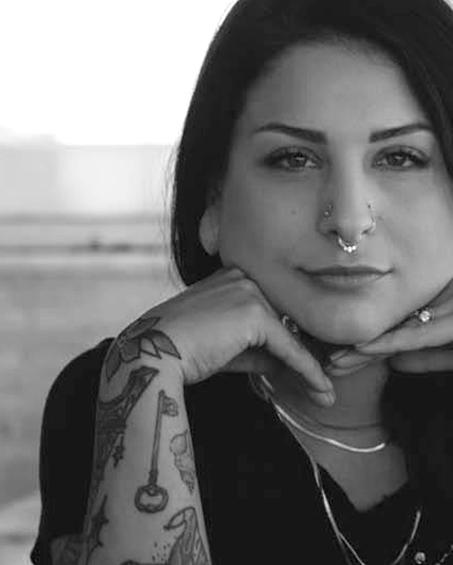 Dear Alley is our weekly advice column for pierced, inked, and amazing individuals (and everyone else too!) who might need a nudge in the right direction. Relationships, mods, or whatever, Alley's got you covered :).
Do you have a question for Alley, submit it to DearAlley@bodycandy.com for your chance to get featured!
Disclaimer: Body Candy is only here to give you fun and helpful advice and information when it comes to getting pierced. Always consult a professional piercer to make sure a new piercing is right for you!

Dear Alley,
I am new to the whole piercing scene and my first ones were my nipples (I have my ears pierced but got them when I was a baby so I'm not counting those).

It has only been around two months since my piercing session and I noticed that the balls are stuck. I have tried just trying to unscrew them just so I can get used to it and nothing. I have had my boyfriend try since he doesn't have nails and he couldn't either. What should I do to loosen them up so I can prevent this from happening in the future? I know it can only get worse if I don't do something now. Thank you!
- Kiera
Alley: Hey Kiera!
Congrats on joining the bod mod squad :).

First and foremost - nipple piercings take a while to heal, think six months to a year. I understand wanting to get used to the way your new jewelry works, but please be careful when you're twisting and pulling!

It can be tough to get a stuck ball undone, but here are a few things you can try to help loosen your jewelry up.
1.) Latex/Rubber Gloves - a pair of grippy gloves can provide just a bit of extra friction when you're trying to get a stubborn ball to move... You mentioned you had help - your boyfriend could also try this! While you grip the ball, try to twist the barbells in opposite directions, one should eventually move.

2.) Try a little bit of lubricant - Something biocompatible and gentle like vitamin E oil might help to penetrate the threads of the ball... Just be sure to avoid any harsh chemicals like alcohol or hydrogen peroxide which can dry out your piercings and make things worse.
3.) Use a ball removal tool - Body Candy has a bunch of ball grabber tools that might make things just a bit easier for you - check them out here.

If all else fails, this might be a job for a professional piercer. No matter what, be very gentle - your piercing is still healing... Don't put your recovery at risk!
Love,
- Alley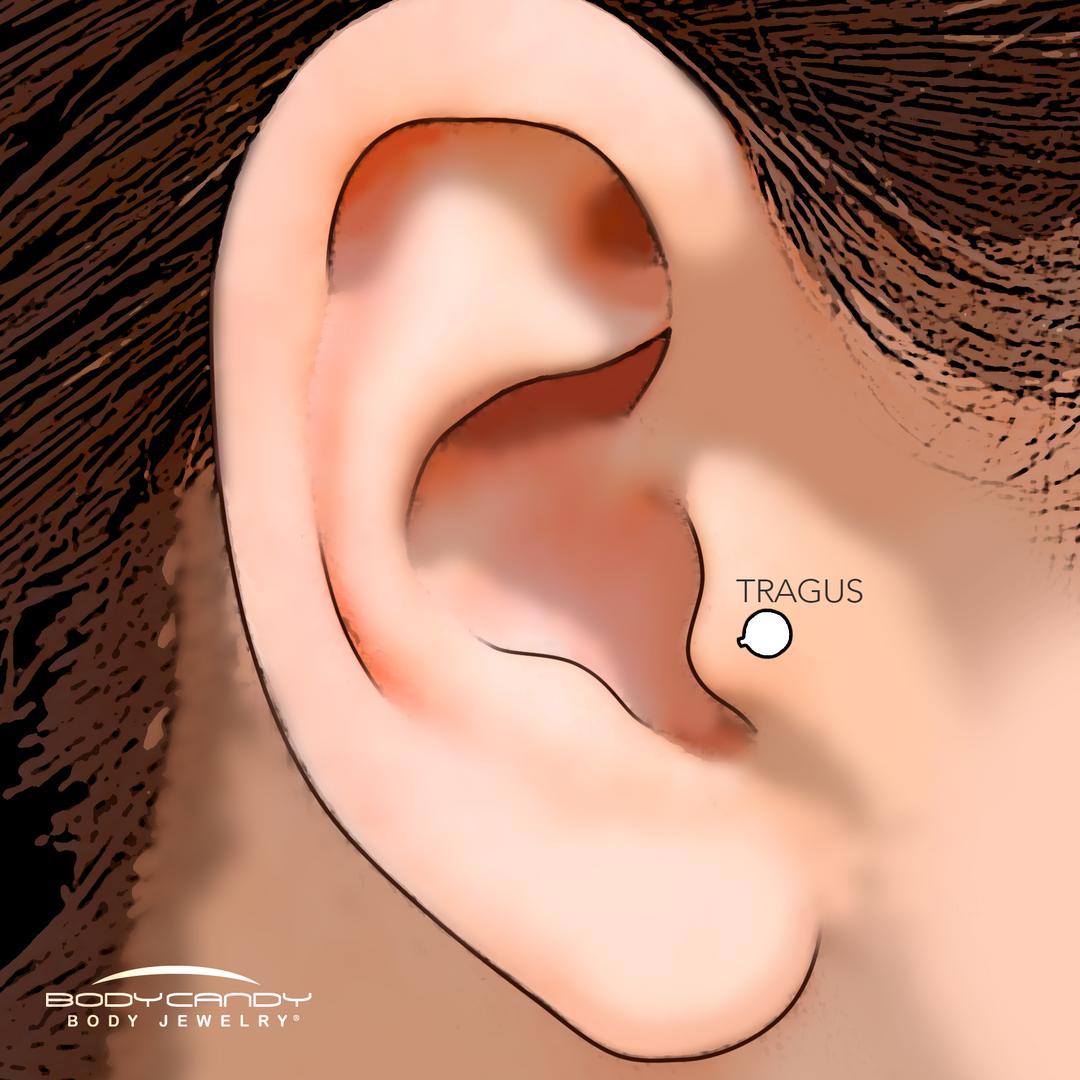 Dear Alley,

I got my tragus pierced over a year ago and regular length studs are just not long enough to fit in my piercing due to continued swelling.
Is there a longer 20g stud I can buy to fit it? Thanks!
- Phyllis
Alley: Hey Phyllis!
I'm not sure what length jewelry you're currently wearing, but tragus jewelry comes in a few different variations. Most tragus studs are 1/4" (6mm) or 5/16" (8mm), but you can also find some 3/8" (10mm) options if you need the extra length.
Another issue you might be having is the gauge of your jewelry - 20g jewelry is beautiful and dainty, but it might actually be too thin for your cartilage to totally heal. Most cartilage studs are 16g, which is significantly thicker than a 20g stud. Think about the material of your jewelry too - while you're upgrading in length, it might be a good opportunity to invest in something extra inert like titanium, 14k gold, or even bioplast.

Cartilage piercings (like the tragus piercing) are notoriously hard to heal up... But if you're still having issues after you try a different length, it also might be time to revisit your professional piercer - they can recommend something that's better suited for healing up.
Love,

- Alley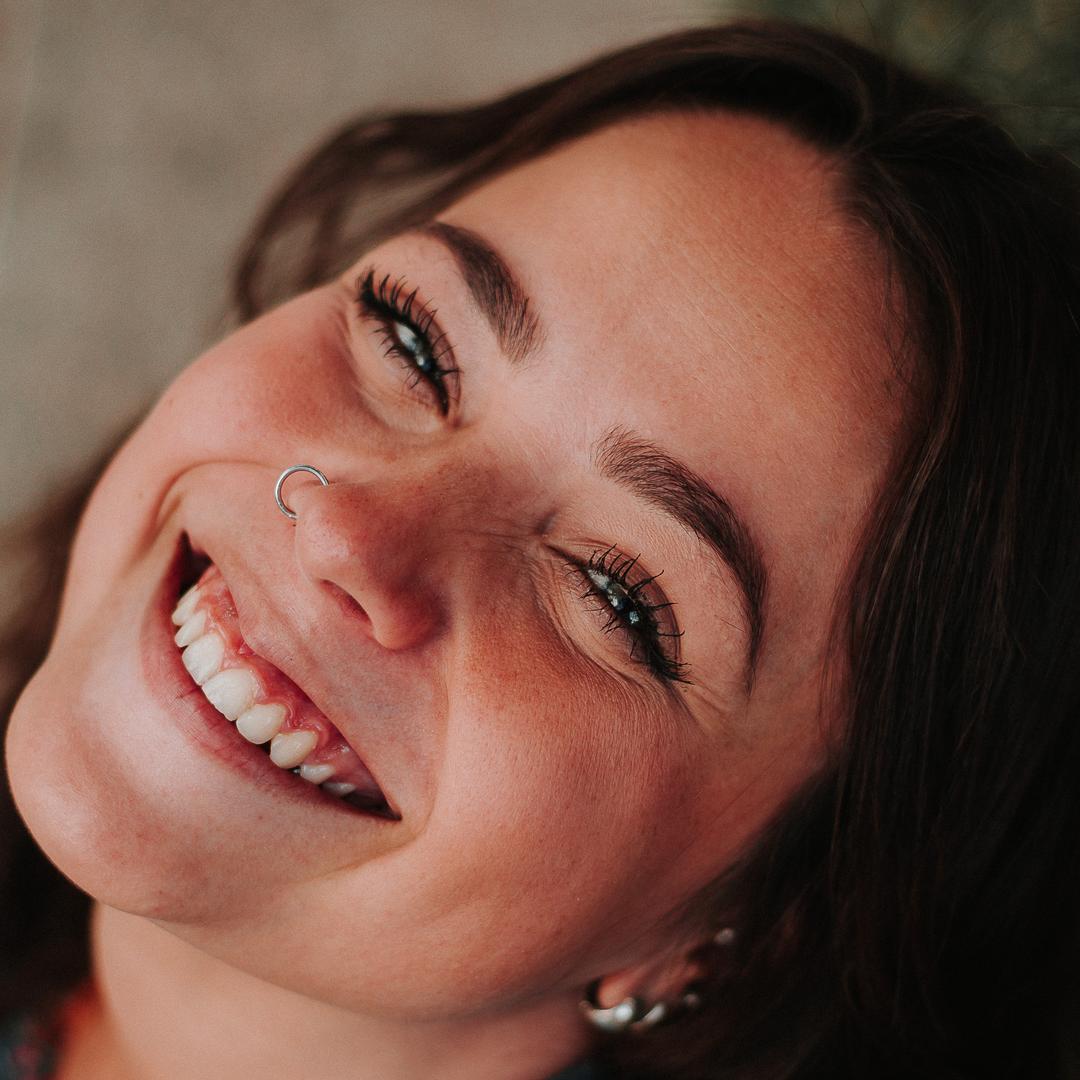 Dear Alley,
First of all, I love piercings and have plan to have many more. I have my earlobes, upper ear, belly, nose and tongue pierced.  I'm conflicted with getting my back dimples pierced for three reasons:

I am a 33 year old mom of four. Maybe I'm too old to get my back dimples pierced?

I'm currently trying to lose weight (70 lbs) and lost almost 20 so far. My plan was to get my back dimples pierced once I reached my weight loss goal.

I've spoken to a trusted piercer a few years ago and he explained that it has a high rejection rate. Is this still the case? Is it worth getting my back dimples done? Thanks for any advice you can spare.
Sincerely,
- 
Ashley
XOXO
Alley: Hi Ashley!
What a great collection of piercings you've gathered :). I don't have any dermals myself, but I'll do my best to answer your questions!

1.) "Maybe I'm too old to get my back dimples pierced?" - Nope. There is no age limit on piercings or tattoos. Piercings and body mods are for absolutely everyone and anyone.

My favorite thing about being pierced is the way they make you feel about your body, even if it's a part you're self-conscious about. If you want your back dimples pierced, get them pierced and don't worry about what society thinks.
2.) "I'm currently trying to lose weight" - Congrats on your weight loss journey, 20 lbs is a lot of progress! If you still plan on losing 50 more lbs, that's pretty substantial. I think holding off on your dermals is a good idea until your body is done changing (but this is ultimately a decision you should make with your professional piercer).
3.) "Back dimple piercings have a high rejection rate" - You heard it straight from your professional piercer's mouth! Dermals in general have a high rejection rate. Even if you are careful with them, it's just so easy to accidentally bump or snag them.

That's not to say you shouldn't get your dimples pierced, it's just that ultimately, the "worth" of this piercing is up to you - they might work out; they might not. If you do decide to get them, just prepare yourself for the possibility that they might reject.
Either way, you're a pierced and proud mama - I personally think you deserve a fresh new mod if you want one :).
Love,

- Alley

Snapchat: bodycandy.com
TikTok:  @bodycandy