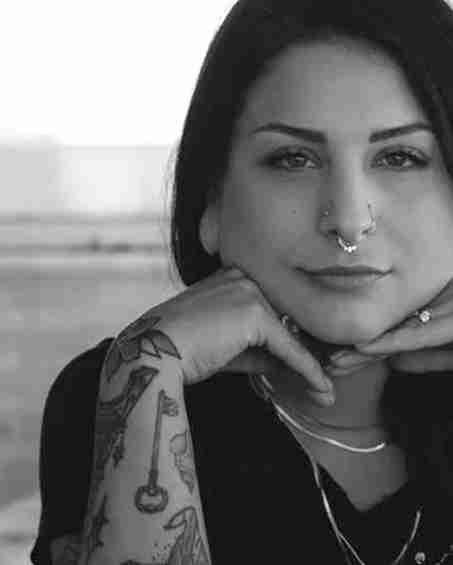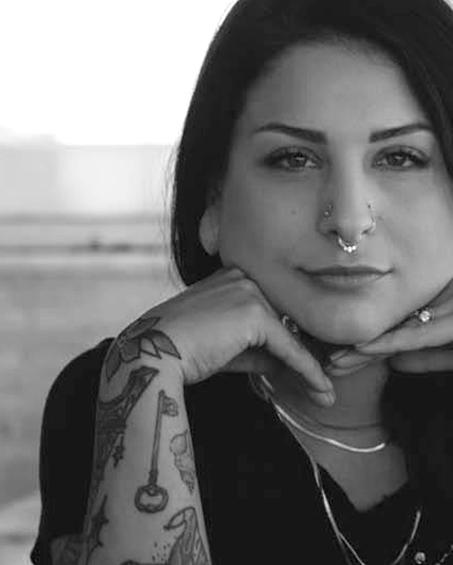 Dear Alley is our weekly advice column for pierced, inked, and amazing individuals (and everyone else too!) who might need a nudge in the right direction. Relationships, mods, or whatever, Alley's got you covered :).
Do you have a question for Alley, submit it to DearAlley@bodycandy.com for your chance to get featured!
Disclaimer: Body Candy is only here to give you fun and helpful advice and information when it comes to getting pierced. Always consult a professional piercer to make sure a new piercing is right for you!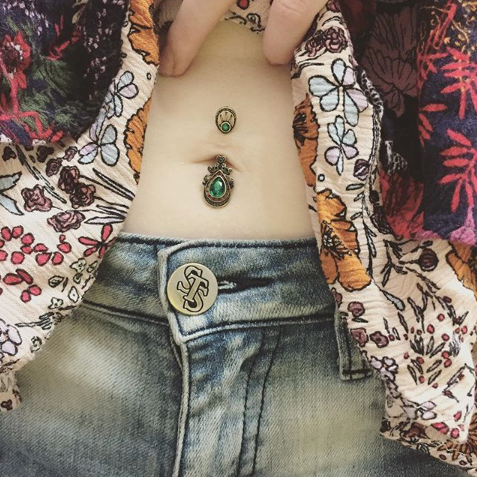 Dear Alley,

   

Dear Alley, I got my navel piercing 20 years ago [when I was] physically fit with a flat tummy, slim and trim. I'm now looking 👀 at menopausal wait gain, and all the weight gain is all in my abdominal area.

I have been collecting and wearing belly rings for years now, but now my piercing is becoming very thin like it's growing out. So I chose to take the belly ring out, so it wouldn't be pulling on the skin of the weight gain area.



Please send me your opinion on how I should proceed with keeping my piercing, until I have lost my weight

?



Thank you and I think you're great.



- Jennifer


Alley: Hi Jennifer!




You're a belly piercing OG! Congrats on keeping your piercing happy and healthy for so long. Weight gain is never fun (and neither is menopause), but what's happening with your belly ring is a common problem.

Weight gain can definitely have an affect on your belly piercing (or any piercing). I'm not a professional piercer (and my advice shouldn't be taken as such), but thinning skin or a migrating piercing are both signs of rejection, which is an unfortunate complication that can happen for many different reasons, weight gain being one of them.

Is your weight gain affecting the way your belly creases when you sit down? This can certainly affect the comfort levels of your navel piercing. It could just be that your changing anatomy is putting new stress and pressure on your belly button ring and it's not sure how to react. Menopause also suggests you're somewhere in your 40s or 50s, and age can also be a contributing factor due to the thinning of your skin in general.

If your weight gain was due to a junk food obsession, I would say it's probably time to start eating better and exercising... But for what it's worth, lots of chubby bellies are happily pierced! In my opinion, since your weight gain seems to be hormonal and not due to bad diet - this should be something to take into consideration for the long haul.  I think it's time to head into a veteran professional piercer, preferably someone who has experience with piercings on menopausal-aged women to see what they have to say about the long-term health of your belly button.


Love,

- Alley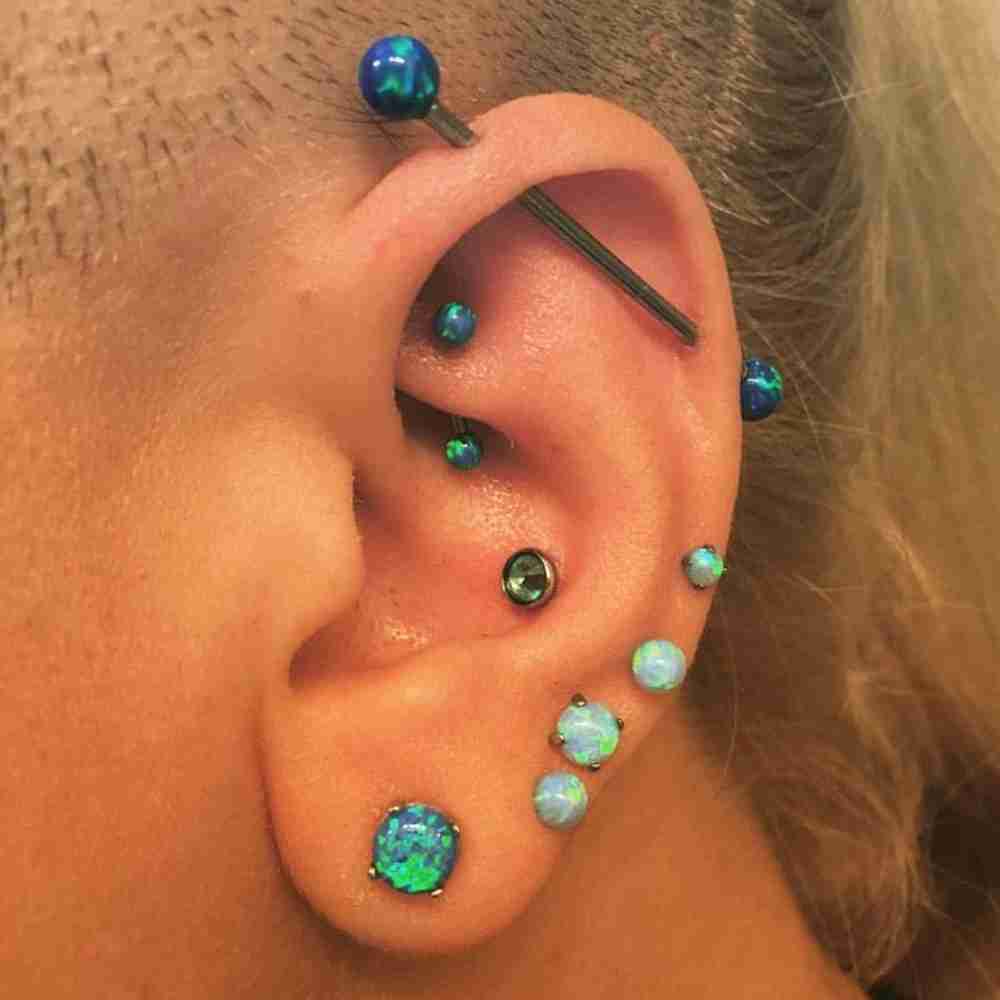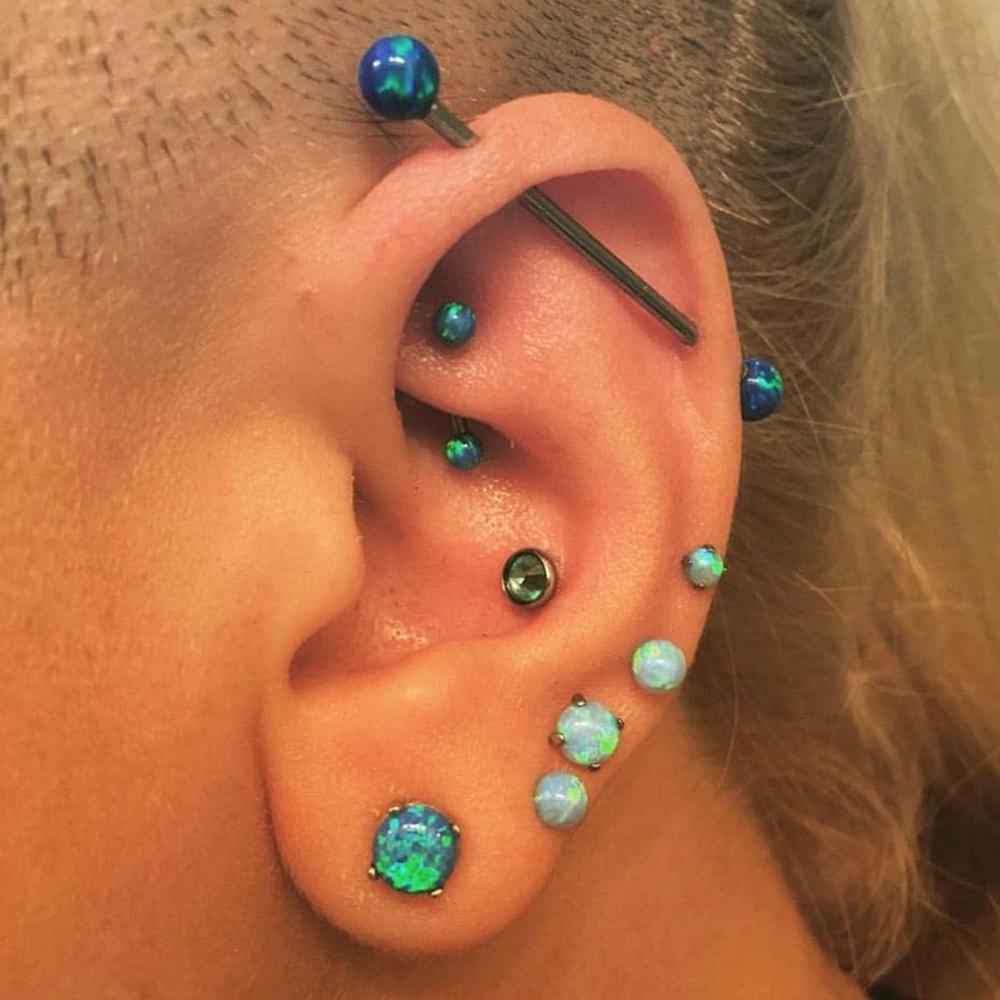 Dear Alley, Xx


First, I love reading your weekly question and answer posts!

I got my rook pierced on the 20 of October and I need help! I've had my rook pierced before but got it taken out due to major swelling, and the same thing is happening again :((

I do washes everyday at least 3 times and spray it with sea salt soothing spray as well at night but nothing is working. I've gone to my piercer and they say to keep going and possibly use ice.

I'm in so much pain and swelling  that I'm tempted to just get it taken out again, but I really want this piercing to work.

I've done some research on swelling for rooks but there's nothing that has helped me. If there's any info you can give me it would help so much!

- Emily
Alley: Hey Emily!

So sorry to hear about your rogue rook piercing! I agree, ear cartilage piercings are amazing... But they are notoriously tricky. Since you got pierced only about a week ago, you still have roughly a year left of healing... A bit of soreness is to be expected!

Your question is really close to medical advice and it's important to know that I am not a professional piercer. I'm not sure why your piercing is so swollen and painful, but if it starts to turn angry and red, gets chapped or flaky, starts to develop a smell, or starts to ooze pus-like liquid, it's definitely time to head back to your piercer for how to proceed.

The biggest culprit for angry cartilage piercings is STRESS. What I mean by stress is, unnecessary pressure or poking and prodding... Anything where the ear piercing is being bothered. Do you sleep on your piercing? What about hats, headphones, hoods, headbands, or hairstyles that pull on your ear? Any bumps or snags you're not thinking about? These can all contribute to an angry cartilage piercing.

I also think that you might be overcleaning your piercing - I get wanting some relief from the pain, but one gentle salt soak per day plus general good hygiene should be enough to keep your piercing happy and healthy.

Try to remember that you're just over a week into your piercing... I would never encourage someone to keep a painful piercing, especially if it was infected. But in your case, especially since you've already seen a pro piercer and their advice was to "keep going," I think a little patience will go a long way!


Love,

- Alley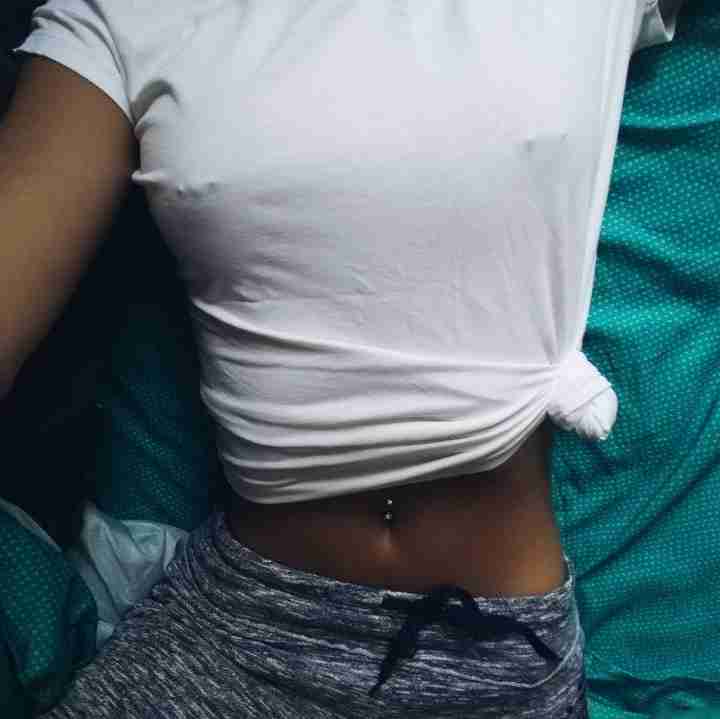 Dear Alley,
 

I got my nipple pierced almost 3 weeks ago. Everything is going very good with the healing - no issues. However, within the last few days my nipples itch randomly to the point that I want to pull my hair out. It's not the piercing site that itches, its the very tip of my nipple. No redness or rashes (that I can see) anywhere on either breast.

I went back to my piercer (male) a few days ago and had him look at them and he said that he sees no sign of infection or early signs of rejection.

Is this a small side effect of the healing process? Or could it be that I'm having a reaction to the jewelry? 

It's driving me insane and any insight or advice will be much appreciated!

- Nikki

Alley: Hey Nikki!


This is a very good question!

I'm glad to hear that you already headed back to your piercer for a check up. Like I'm always saying, I'm not a pro myself... So you should always get a professional's advice when it comes to medical related questions.

First thing's first - three weeks in is still relatively early in the healing process. Nipple piercings can occasionally take up to a year to heal up completely. A few healing complications (like this potential itching) are to be expected! Itching like this is SUPER common - I just got my ear cartilage pierced a few weeks ago and my tragus piercing is driving me nuts!

That being said, since your piercer already checked you out - I think a bad reaction to the jewelry would have caught their attention. It's not a great idea to change out nipple piercings this early in the process, but in a couple months, if you want to switch to a more inert jewelry material like anodized titanium or bioplast, head back to your piercer and ask them if they'd be willing to help swap that out.

In my opinion, you have itchy nips because that's your body's way of healing up... If you start to notice redness, pain, flaking or chapping, a smell, or your piercings start to ooze yellow/green discharge, then you'll want to head back to your piercer for more advice!
Love,
- Alley 

Snapchat: bodycandy.com
TikTok:  @bodycandy