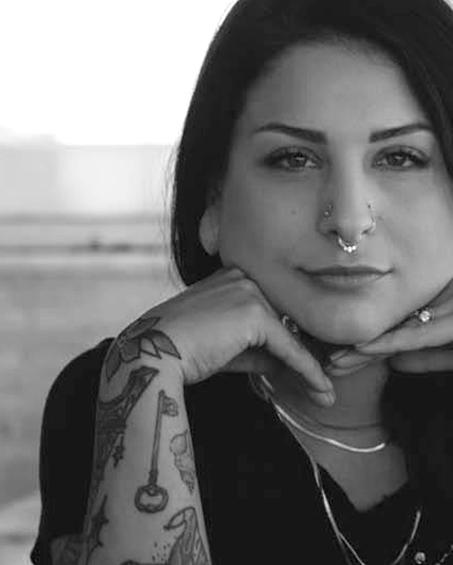 Dear Alley is our weekly advice column for pierced, inked, and amazing individuals (and everyone else too!) who might need a nudge in the right direction. Relationships, mods, or whatever, Alley's got you covered :).
Do you have a question for Alley, submit it to DearAlley@bodycandy.com for your chance to get featured!
Disclaimer: Body Candy is only here to give you fun and helpful advice and information when it comes to getting pierced. Always consult a professional piercer to make sure a new piercing is right for you!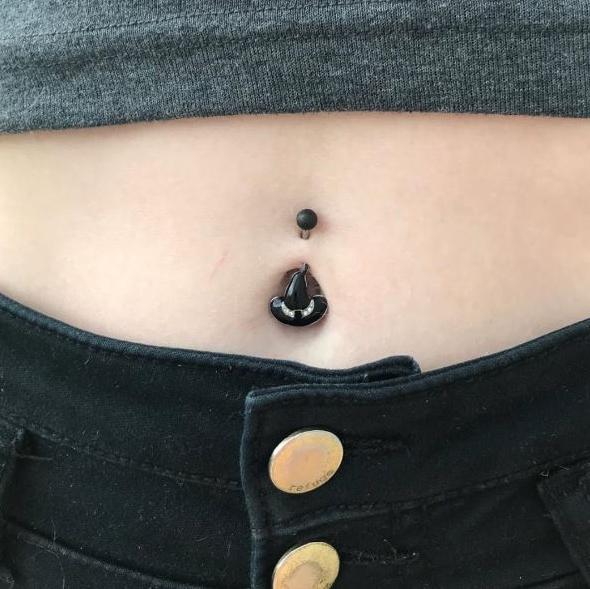 Hey Alley:
Hi! My name is Angela and I'm 54. I have always wanted my belly button pierced but my son says I'm too old!

I have 2 grandsons and I weigh 179lbs 😕. How old is too old?

Regards,
- Angela
Alley: Hi Angela!
Great question, I think I have the perfect answer for you. Let me say it for the people in the back. *ahem*
ANYONE CAN GET PIERCED!
THERE IS NO AGE LIMIT ON BEING PIERCED! 

THERE IS NO WEIGHT LIMIT ON BEING PIERCED!
Okay, okay enough yelling. I hate to break it to your son, but he's completely wrong. Your grandsons aren't going to love grandma any less because she's got a cool navel piercing. Getting a piercing is something you should do for yourself. Everyone else is entitled to their opinions, but at the end of the day, it doesn't matter what they think.
A piercing is a beautiful statement in so many ways. Wearing body jewelry is pretty on its own. But a lot of people also get piercings to help feel sexier or more confident toward a body part they're feeling self-conscious about. Whether you have a tiny stomach, a big belly, a mummy/grandma tummy, or otherwise - let me tell you something, a piercing can help you feel better about your body. The peace of mind that comes from feeling better about your bod is worth not caring what anyone else thinks.
All that really matters is how YOU feel about your piercing. Whether you're 24 or 54, go get pierced, girl! You're going to love it.
Love,
- Alley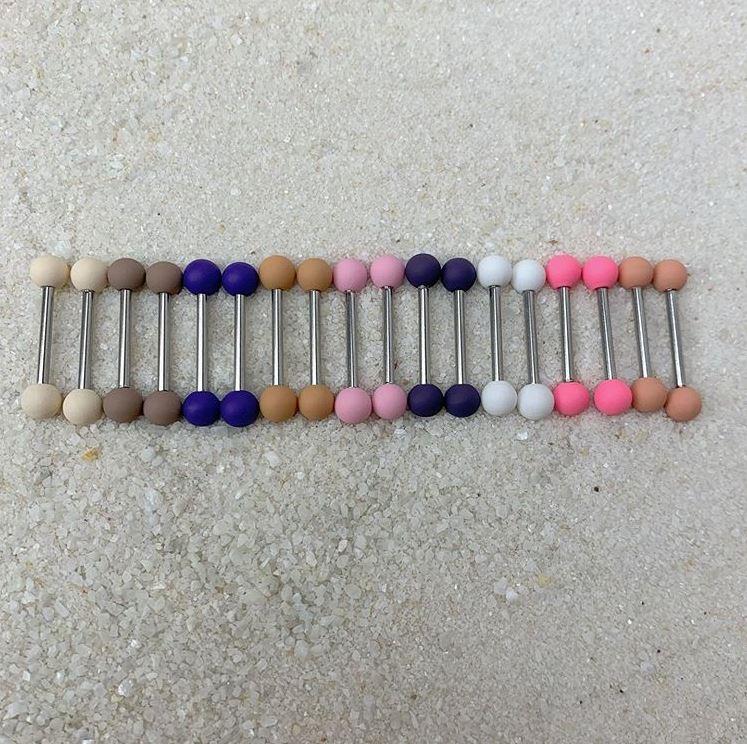 Dear Alley,

I've been wanting my nipples pierced for the absolute longest time, but I have inverted nipples. I know they're super normal so I've learned to love them! However, I'm not sure if that complicates the nipple piercing healing process, or even the piercing as a whole.

All of my research leads me to a 50/50, so would you be able to help? Let me know, and thank you!

 -Melodie 
Alley: Hey Melodie!
This one is tricky to answer with 100% certainty because everyone's body is different. It's hard to know exactly how your nips are going to react to this piercing because, indeed, people report "mixed" results when it comes to "fixing" inverted nipples. Here's what I know:
People have varying degrees of inverted nipples. This might sound weird, but if you stimulate your nipples, do they lose their inversion and become "erect?" If so, this might indicate that you'll take to the piercing a bit more... If not and your nipples remain inverted even when stimulated, you might have a more difficult time overall. You don't want this piercing to be too shallow in any way.
This really will all depend on the inverted-ness of your nipples. Your absolute best bet in this situation is to go to a piercer who has lots of experience with piercing inverted nipples. Before you commit, you should head into the piercing shop for an in-person consult. Your piercer will assess your anatomy and let you know if the piercing is right for you. If you're still worried about the outcome, you could even start with just one nipple.
Since there is a higher chance of complication/rejection when it comes to inverted nipples, don't take any chances. Research some APP-certified piercers in your area and if you have to plan a road trip, do it... Your inverted nips will thank you :). 
Love,

- Alley 

Dear Alley:
I had a tongue piercing but had to take it out when I was in the hospital. I want to get it pierced again.
Can I get my tongue re-pierced, and if so is there anything to keep in mind?

- Callie
Alley: Hi Callie!
Something cool about your tongue - it heals super quickly. There is an insane amount of blood supply to your tongue, speeding up healing times. You know already - for the first couple days, you might experience a little swelling and discomfort, but after that you should be good to go.
Because of this, when you took your tongue ring out, it probably healed up really quickly. You'll probably notice that there's no hole or bump on your tongue where your ring used to be - or if there is, it's pretty subtle.
As with any other piercing, this one can be easily handled by a professional piercer. Re-piercing is a pretty common phenomenon in the piercing world. Unless you experienced any complications last time you got your tongue pierced, this one should be par for the course. As long as you let a professional re-pierce you and practice good aftercare, I think you'll be good to go!
Love,

- Alley

Snapchat: bodycandy.com
TikTok:  @bodycandy