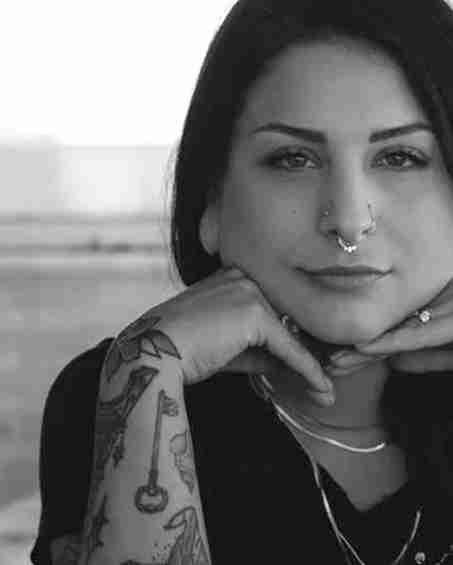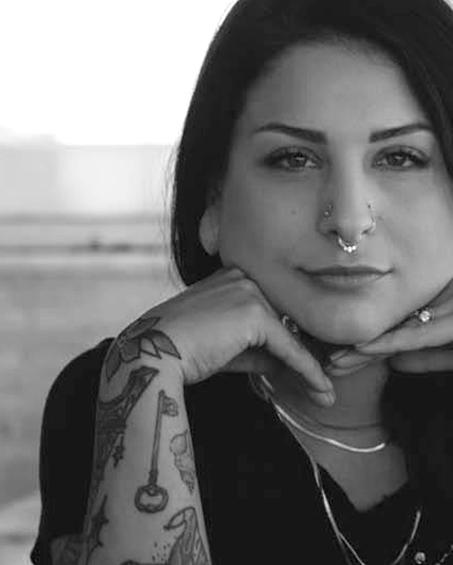 Dear Alley is our weekly advice column for pierced, inked, and amazing individuals (and everyone else too!) who might need a nudge in the right direction. Relationships, mods, or whatever, Alley's got you covered :).
Do you have a question for Alley, submit it to DearAlley@bodycandy.com for your chance to get featured!
Disclaimer: Body Candy is only here to give you fun and helpful advice and information when it comes to getting pierced. Always consult a professional piercer to make sure a new piercing is right for you!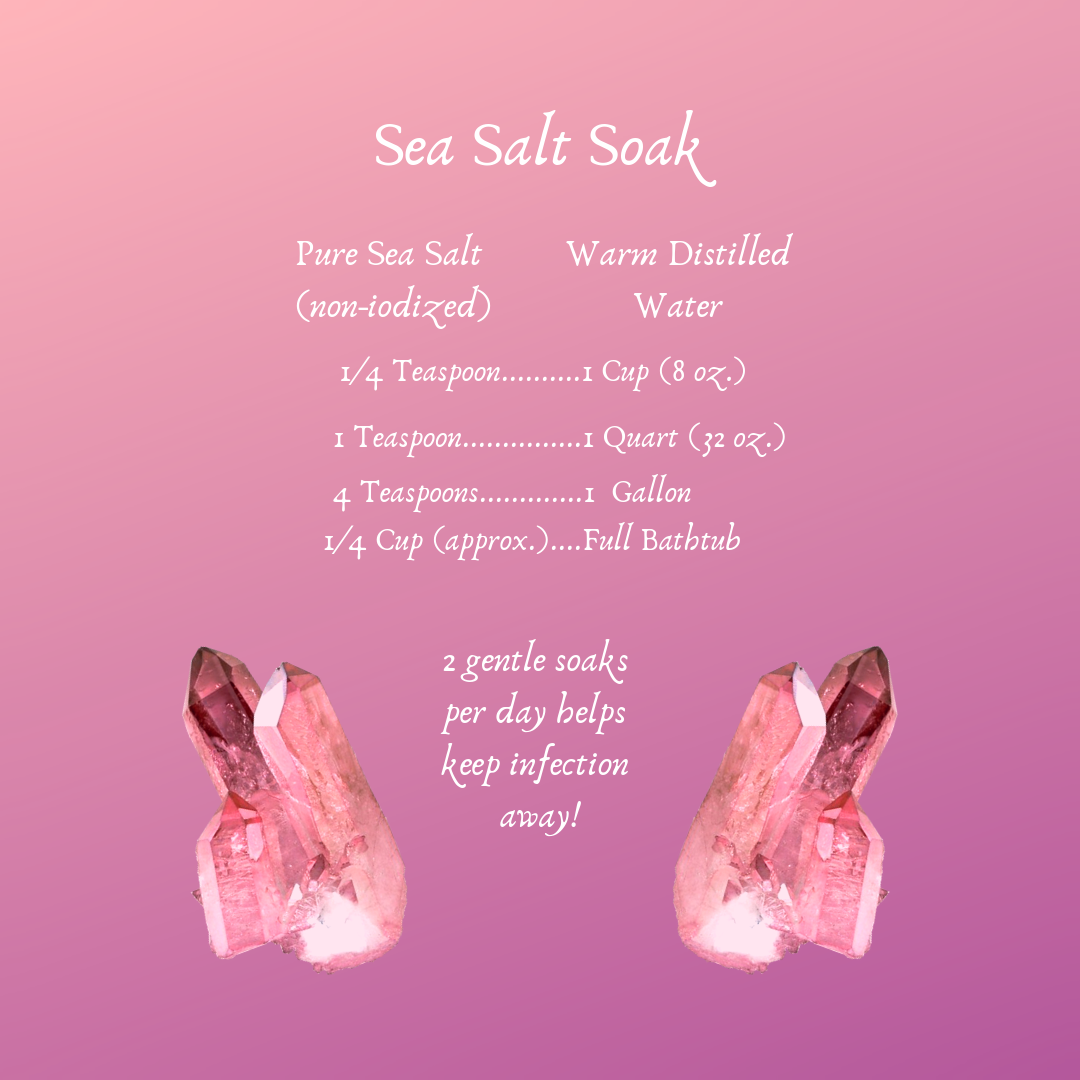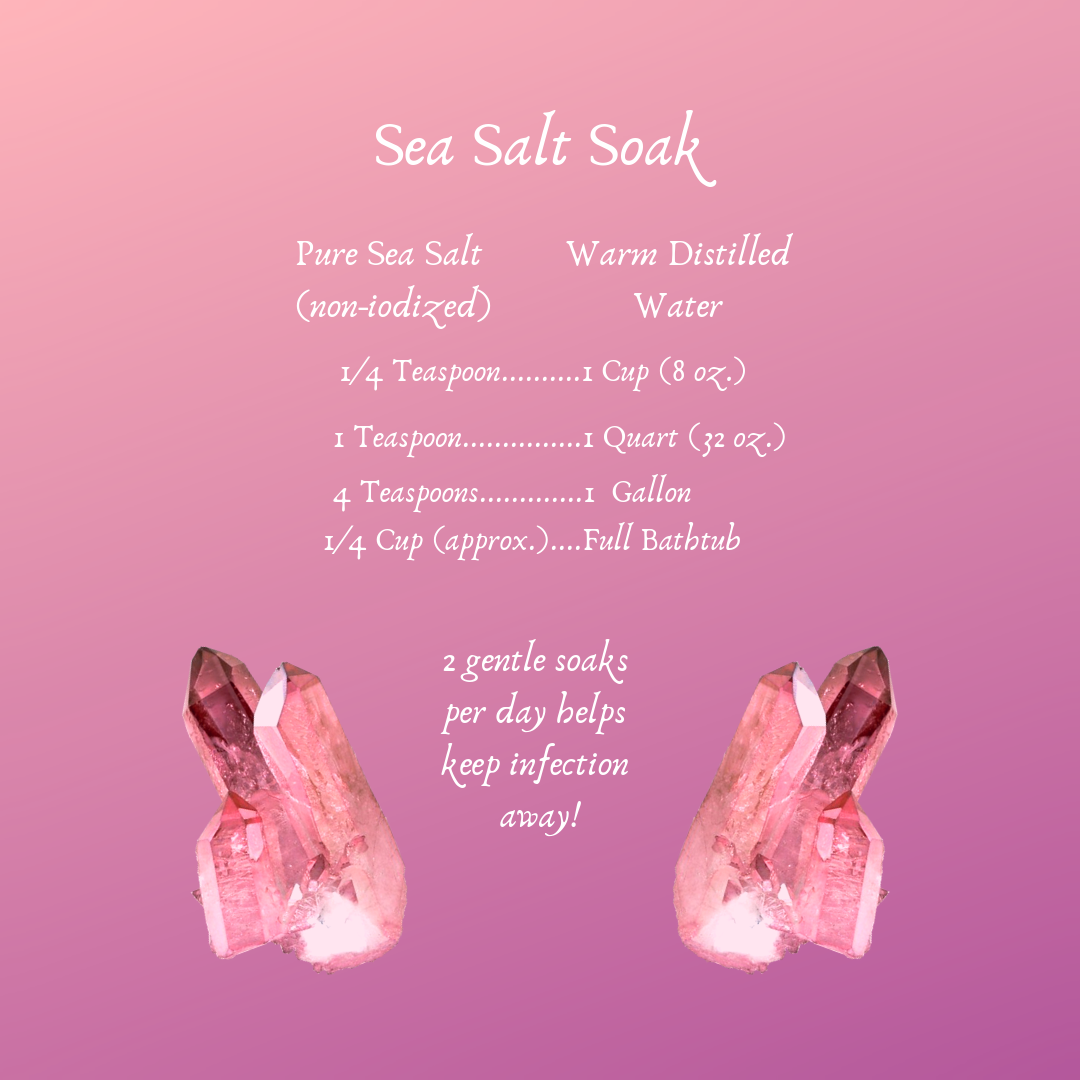 Dear Alley,

I just got my belly piecing and its red around the ball but there's no pus or anything.

It fizzes up when I put peroxide on it and I was curious on if there is a better and more efficient way to clean it and maintain it?
- Valerie
Alley: Hey Valerie!
A fizzy belly ring, huh?!

All jokes aside... First thing's first - don't ever put peroxide on your piercings y'all! Don't put alcohol on them, don't put bactine on them... Any harsh chemicals, you'll want to stay away from.
Now, as far as efficiently cleaning your belly ring... I do have a couple good suggestions:
1.) Clean once a day - over-cleaning your piercings is definitely a thing! Mix up a gentle salt solution and dab your piercing gently, just enough to remove the crusties around it. Once a day is fine - two times maximum! Any excessive cleaning is going to dry up the area around your piercing site, causing irritation and dryness.
2.) Try not to touch it unless you're cleaning it - poking and prodding your piercing is just going to lengthen your healing time. Give it a gentle once-over using a saline salt soak... That should be enough to keep it healthy.

Other than that, do your best to avoid sleeping on your piercing, bumping or snagging it, especially while it's still healing! You mentioned that you just got your belly ring - navel piercings take anywhere from nine months to a year to totally heal up, so be vigilant with it until then.
 
Love,

- Alley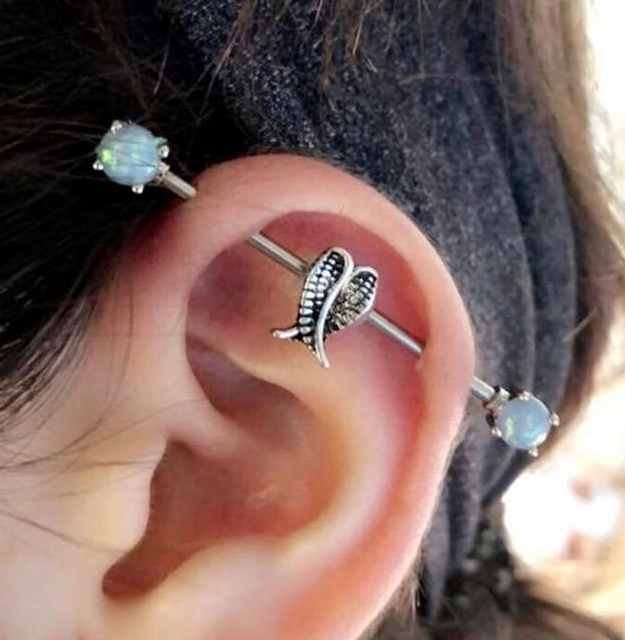 Dear Alley, 
I have a nice navel piercing and I love it. I've had it forever, and have never had any problems.

My question to you is, w
ill it ruin my piercing if I gain or lose too much weight? And has this ever been a problem for anybody else?

- Jennifer
Alley: Hi Jennifer!
I'm putting the call out to all the Body Candy Babes out there - have you had a significant weight loss journey? How has it affected your piercings? I want to know so I can give Jennifer a well-informed answer. If you have something to add to the conversation, please send me an email at DearAlley@bodycandy.com.
On this subject, if you have gained weight and find that normal belly rings are feeling a bit tight on you, Body Candy carries really long bioplast retainers that can be customized to fit any size belly. They're colloquially known as "pregnancy retainers" - but this style just means that they can be cut and trimmed to suit your personal anatomy.
The answer to this question is going to vary based on each individual person - a small fluctuation in weight gain/loss shouldn't have a profound effect on your piercing. Bigger weight gains/losses or something that significantly changes you anatomy like a pregnancy might be a bit different of a scenario.
If you think you're pregnant or trying to get pregnant, or you're about to embark on a significant weight loss journey, it might not be a bad idea to schedule an in-person consult with your professional piercer - they'll be able to give you the best advice on how to proceed with your piercings.
Love,

- Alley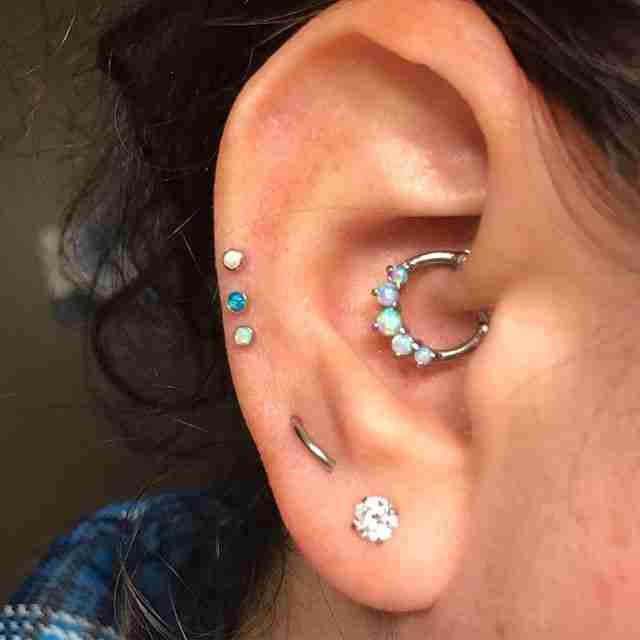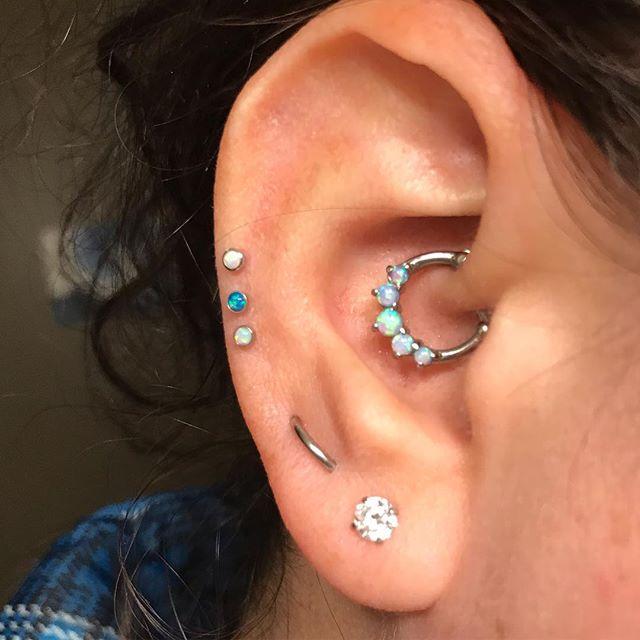 Dear Alley,

Question for you:

I pierced my nipples back in September for my 18th birthday, little did I know that the piercer I went to pierced them completely wrong. I had to take them out because I had a keloid growing on one of my piercings due to having curved barbells and pierced too far out.


I went to another piercer, she took them out for me and suggested to get them pierced again after 3 or 6 months depending on my healing process and the keloid.

I eventually pierced them again after 4 months after she checked that I was able to pierce them again. I have bioplast jewelry on at the moment. Unfortunately I'm having the same recurring problem again. I have a tiny keloid growing on the same side as last time.

I really don't wanna take them out, is there anything I can do to prevent it from growing?
- Francesca
Alley: Hey Francesca!
A couple of things! 

My first question: did you switch your jewelry to bioplast, or was the bioplast jewelry what you were initially pierced with? Nipple rings take a while to heal up - typically a year or more... So until you're totally healed, you definitely don't want to be swapping jewelry in and out. If you have changed your jewelry, this would definitely contribute to the development of a piercing bump.

Second - there is a significant difference between a piercing bump and a keloid scar. A piercing bump is a soft, pink, fluid-filled bump that commonly develops next to an irritated piercing. A keloid, on the other hand is a hard, pink/brown, and itchy scar. Although some people are prone to keloids, the treatment methods for taking care of these two very different symptoms differ greatly.

My guess is that you have a piercing bump - in which case, do your best not to touch your nipple piercing more than once a day to clean it with a gentle salt soak. Try to avoid any unnecessary pressure or stress on your piercings as well, as that will add to the irritation. Definitely don't switch your jewelry out again, and if you absolutely have to, make sure you head to your professional piercer for assistance.

Lastly, if you do think you have a keloid, you may an unfortunate individual who seems to be prone to them. There are treatment methods for this, but keloids are 1.) very hard to get rid of and 2.) there's not much you can do to prevent them if you're prone to them.
As always, if you have any more medical complications, your professional piercer would be more than happy to help you out with your fussy nipple piercings! 
Love,
- Alley 

Snapchat: bodycandy.com
TikTok:  @bodycandy