Body Candy's Guide to Traveling With Piercings
Planning a vacation and wondering how to care for your piercings while away? Perhaps you're concerned about getting through airport security with all that metal on your person. Wonder no more, fearless traveler! Here at Body Candy, we've got the answers you're looking for.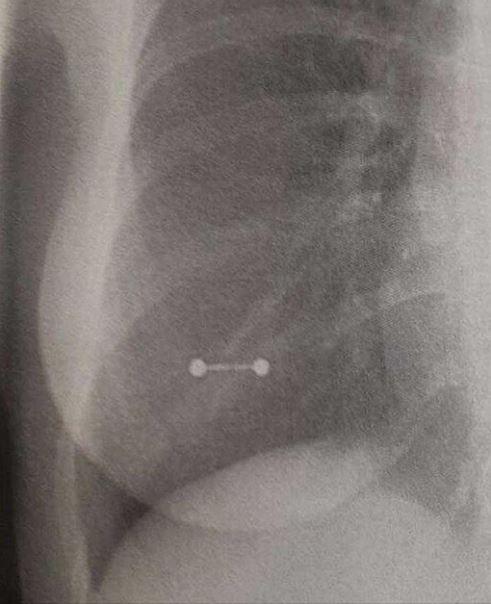 Metal Detectors
Everyone's worst nightmare! Heading through airport security can be a nerve-wracking experience, even if you don't have a metal object embedded in your skin. What if my piercings set off the alarm? Now everyone around me is going to know my nipples are pierced!
First of all... Be proud of your nipple piercings!

Second, let us ease your fears about metal detectors... Although there are certainly some exceptions (like an overly-sensitive detector, lots of piercings, or large-size jewelry), most body jewelry is going to pass through a detector without much hassle. Metal detectors are designed to detect actual threats like guns, knives, or explosives (and not false alarms like the wire in your bra or a pen in your pocket). Because most body jewelry is small and harmless, you'll probably walk through the detector unscathed.
Here's the catch - new piercings really should not be removed for any reason. Because of this, especially if your piercing(s) are fresh, your best bet is to just wing it (pun intended). If you are put into the unfortunate position where removing your jewelry is the only way to move on, be sure to give your local, professional piercer a call when it's time to put it back in.
Finally, if you're passing through an American airport and your jewelry does happen to trigger security, you always have the option of a quick visual inspection by a TSA agent of whichever gender you're comfortable with.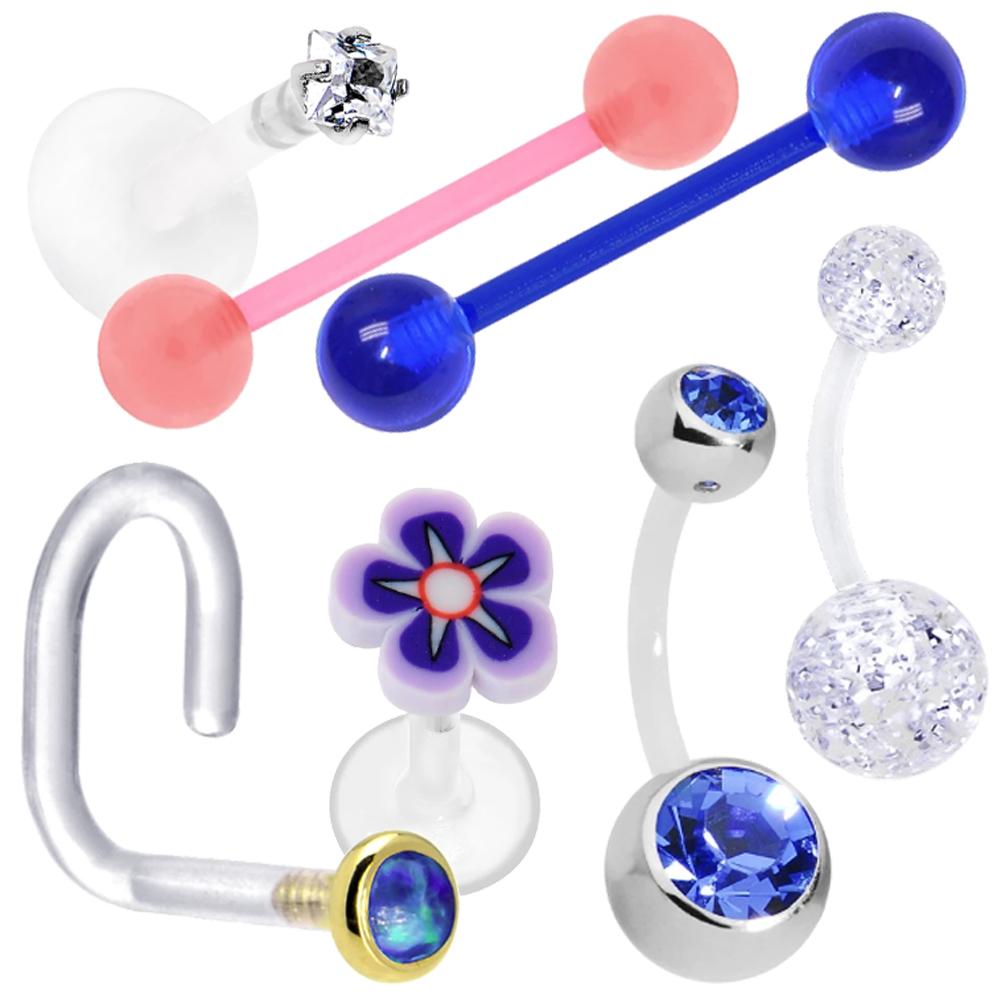 Bioplast Retainers
Are you traveling to a country where piercings are uncommon or considered taboo? You're going to draw lots of stares, even more than you normally do! If you're uncomfortable with this or don't wish to attract negative attention, we suggest replacing your jewelry with retainers for your trip. Clear bioplast jewelry and "staple" style septum rings are perfect for this and let you keep your piercing under wraps while still keeping it open.
If you're still worried about it, try wearing some jewelry that is made with a material that is not ferromagnetic. You can always try changing out the jewelry in any healed piercings for some non-metallic options like glass, silicone, stone, wood, or bioplast.
Getting Pierced Abroad
Were you considering getting a new piercing before your trip or while on vacation? Here are a few things to keep in mind before you take the plunge:
Water Quality - Are you traveling to a place where you can't drink the water? If you can't drink it, then you don't want it anywhere near an open wound! If you do have a fresh piercing, keep it clean with either bottled water (from a sealed bottle), or a travel-friendly saline spray


Looking to spend some time at the beach? The combination of sun, sand, heat, humidity, and different laws regarding sanitary practices for piercers can all lead to a serious infection. Sand can work its way into the piercing and cause an abscess to form.


On a honeymoon or romantic getaway? Oral piercings, nipple piercings, and genital piercings all require periods of time where they shouldn't be touched... This can put a serious damper on what would otherwise be a very special occasion!


Traveling to a tropical climate? Heat and humidity make the plants grow lush and bountiful, but they also make other things grow - like bacteria. If you don't live in such a climate to begin with, your best bet is simply to wait until you're home.


Sunscreen! It's an absolute must for helping to prevent skin cancer, but you don't want it (or any beauty products like lotion or makeup) getting into your new piercing.


Ever notice that your feet swell on a flight? Heads up - flying can have the same effect on your piercings!

Written by:  Alyssa Walter
Snapchat: bodycandy.com
TikTok:  @bodycandy