Body Candy Holiday Gift Guide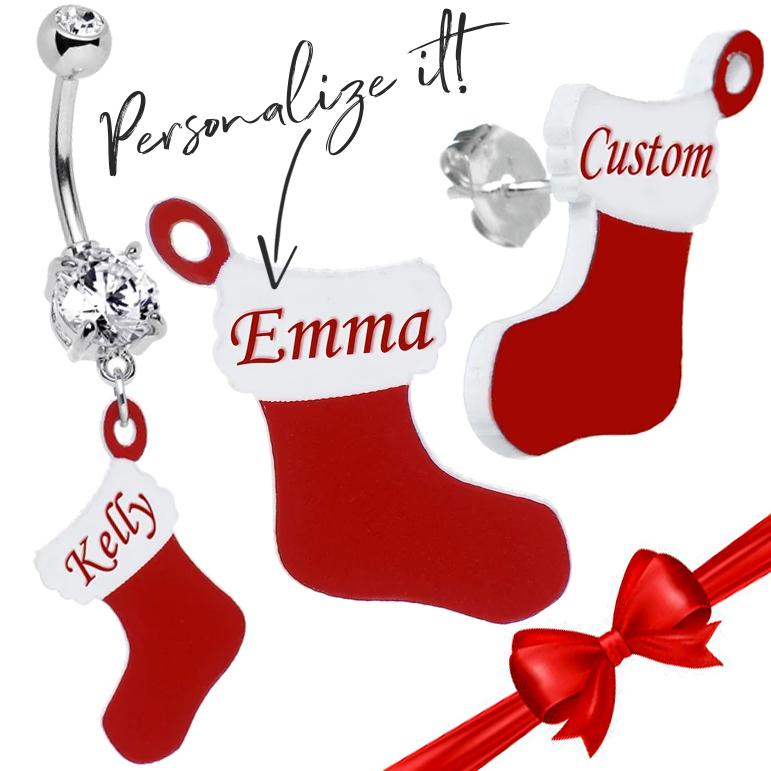 Personalized Jewelry
If you really want to impress your loved one, get something personalized!
Body Candy offers custom jewelry for just about any piercing - if you're in the Christmas spirit, you can get a customized stocking available in belly button rings; nipple rings; cartilage rings; plugs for stretched ears; earrings for earlobes; tongue rings; custom necklaces; or as industrial bar jewelry.
If you're in the Christmas spirit or want something more "evergreen," we also make jewelry you can wear year-round, including simple custom words, full-color pictures, and much more!
P.S. - If you're feeling naughty (and we don't mean lump-of-coal naughty), we're happy to make you jewelry that says just about anything, no questions asked!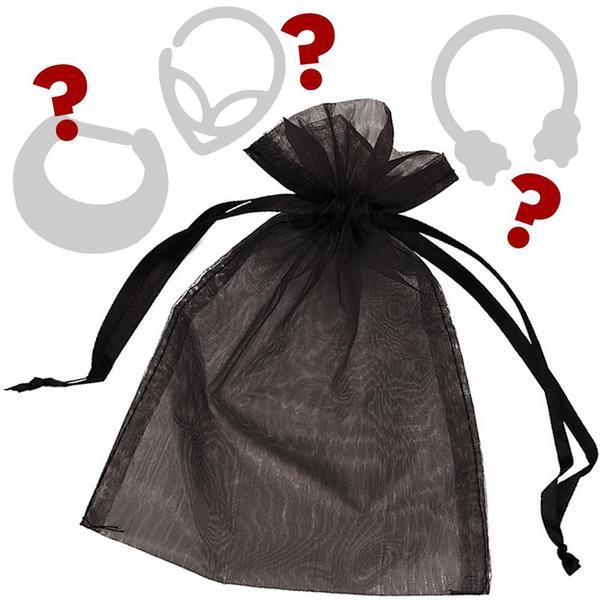 Mystery Grab Bags
We know the dilemma - you have a friend or family member who loves being pierced, but you're not sure what their tastes are in jewelry. We have the perfect solution! Subtly ask them in conversation what kind of piercings they have... Once you know the name of their piercing, you can pick up one (or more!) of our mystery grab bags.
We have mystery grab bags that suit just about every piercing type: belly rings; nipple rings; industrial earrings; septum rings/septum clickers; tongue rings; and cartilage earrings (for the tricky ones like tragus, helix, and daith piercings).
Our grab bags each come with three (3) surprise pieces of jewelry. Think of it like a lottery ticket for your loved one. Stuff their stocking full of grab bag goodness - your pierced/modded fam will love opening up a surprise. You never know what they're going to get!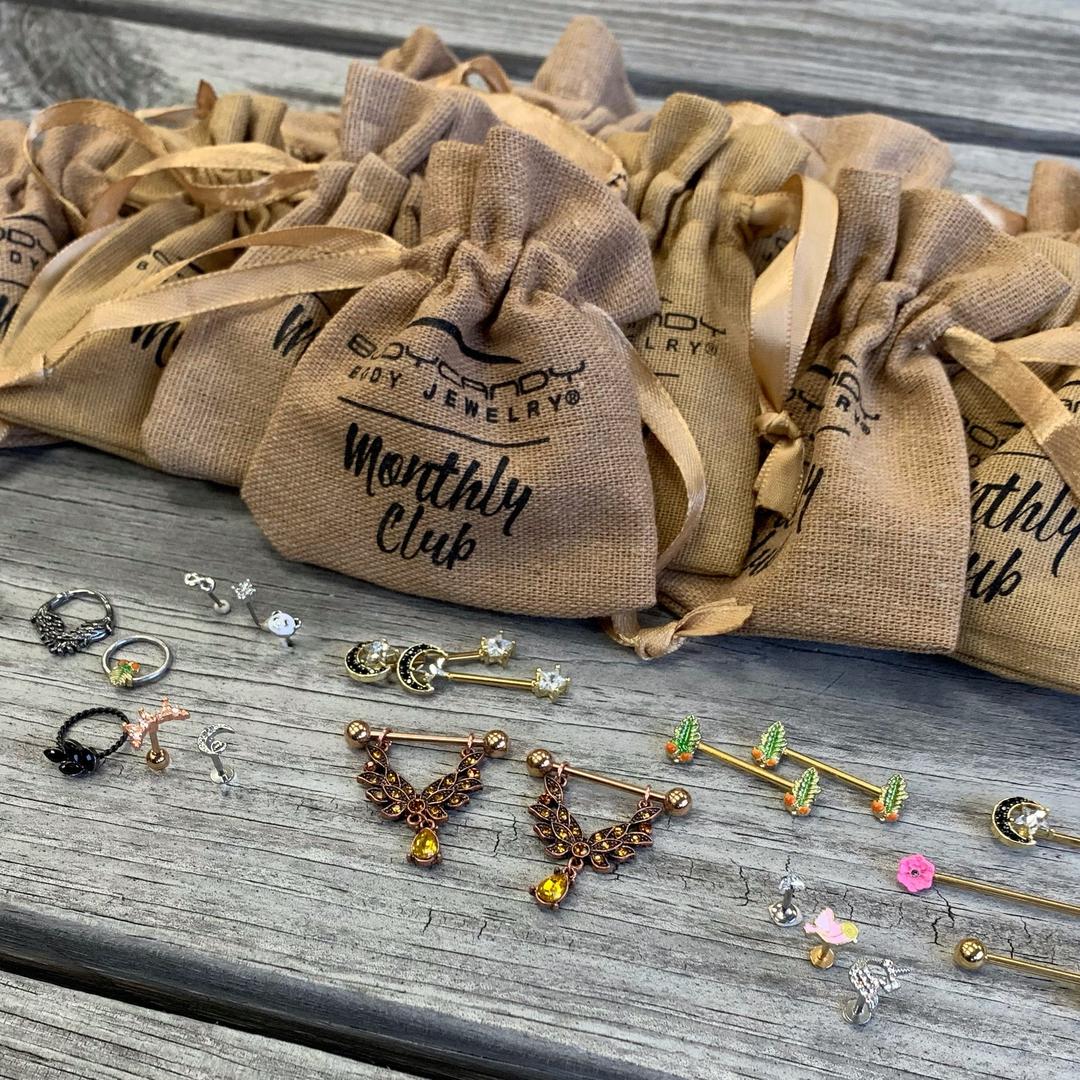 Monthly Club Subscriptions
Want to help your loved one grow their body jewelry collection? Variety is the spice of life, but hand-picking piece after piece can get expensive and overwhelming.
Let us help you curate someone's holiday and seasonal look with a subscription to one of our monthly clubs. Every month, we'll send you three (3) fresh designs for whichever club you've signed up for.
We offer subscriptions for: belly rings; nipple rings; septum rings; industrial ear piercings; cartilage earrings; labret rings; and even a t-shirt club!
The best part of these subscriptions is absolutely the price - every club is only $14.95 per month... For THREE pieces of jewelry. That's an insane value, one that you can feel good about passing along to someone you love.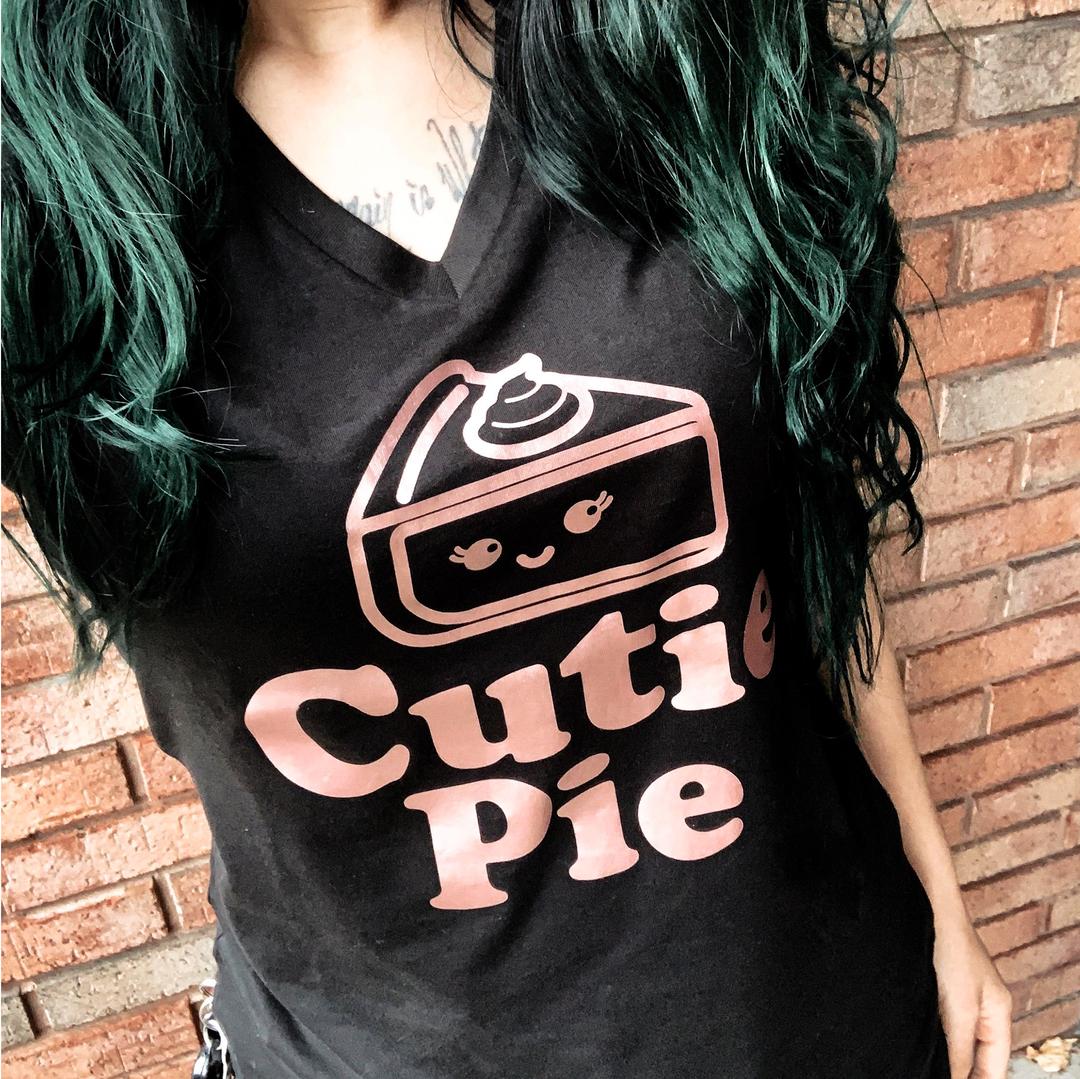 Apparel
We love being the biggest and best store for shopping body jewelry in the world, but did you know that Body Candy also carries a line of apparel?
We don't just print on any old crew neck. Our original designs are all printed on super soft District BLEND t-shirts and hoodies. We also offer twist-back tanks and incredibly comfy district hoodies for a sleek and oh-so-comfy feel.
It can be tricky picking out a new piece of body jewelry for a friend or family member, so get them a super comfy tee, chic twisted tank, or hooded sweatshirt instead to rep the pierced-and-proud lifestyle.
Don't forget - we offer a T-shirt of the Month club subscription too!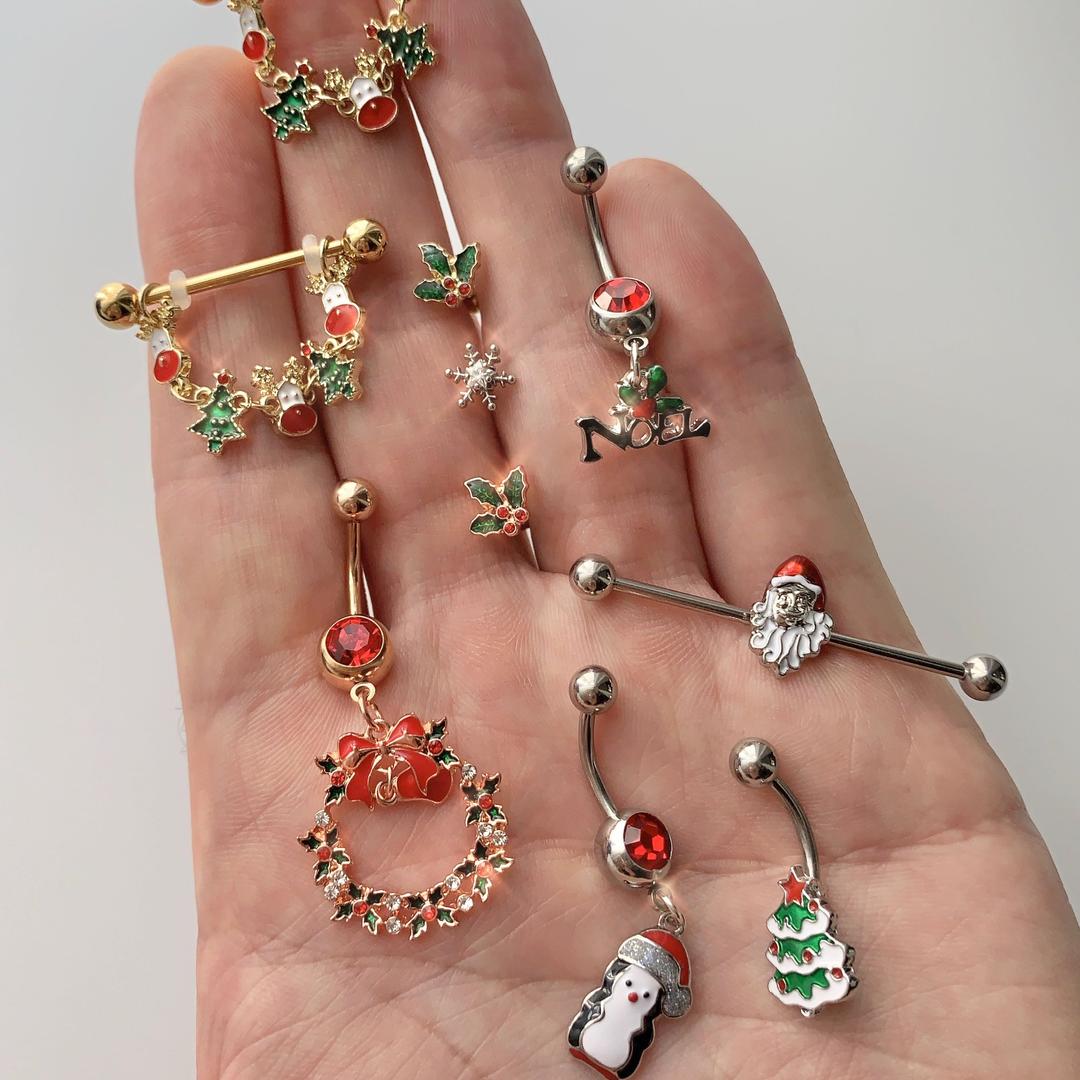 Decorate Yourself!
When all else fails, sometimes the best gift you can give is yourself.
Get yourself that special piece of jewelry to get into the most perfect and festive holiday spirit. Deck yourself out in a cute spiral snowflake belly ring, a set of wintry plugs, or an icy septum clicker - no matter what you wear, we're constantly getting in fresh new designs to suit any holiday occasion.
And if you didn't get the hint earlier - we make personalized body jewelry that would be perfect for an occasion like this... So if you want to deck out a piercing with the named of your loved one or something a bit "cheekier," you can truly give the gift of yourself in every sense of the word!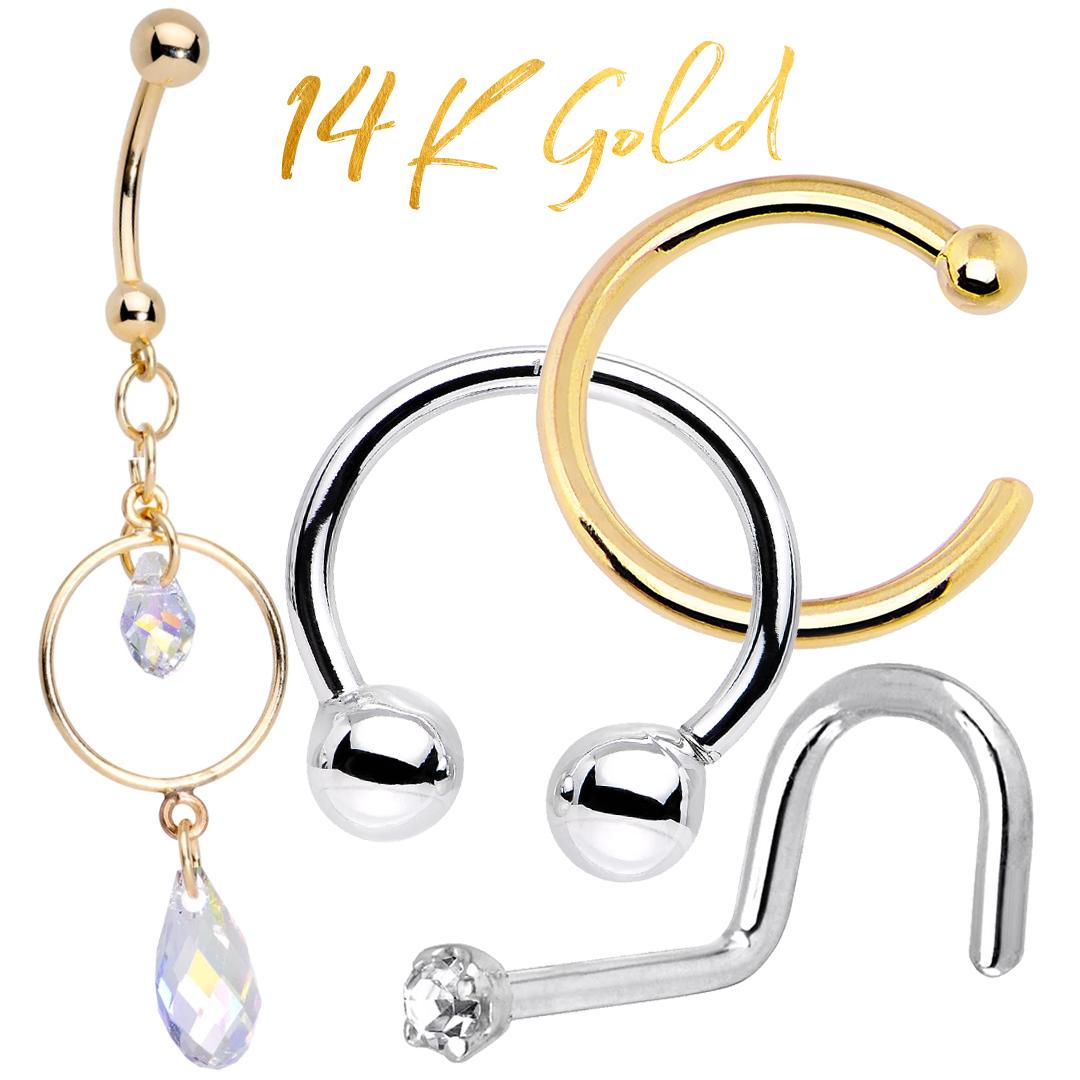 14k Gold Jewelry
Gold jewelry is the perfect way to treat your body to something luxurious. Body Candy offers 14k Gold options in belly rings; nose rings; horseshoe barbells; lip rings; eyebrow rings; and even replacement ball ends.
Beautiful and high-quality precious jewelry doesn't have to be out of reach when you shop with Body Candy. We have a real, licensed jeweler on staff who creates all of our gold jewelry in our in-house production facility. Our pieces are hand-crafted and hand-polished for the highest quality fit and finish.
Give your loved-one the ultimate gift by investing in a precious piece of body jewelry that will last a lifetime. Feel safe knowing that your investment came from a true artisan employed here in the USA.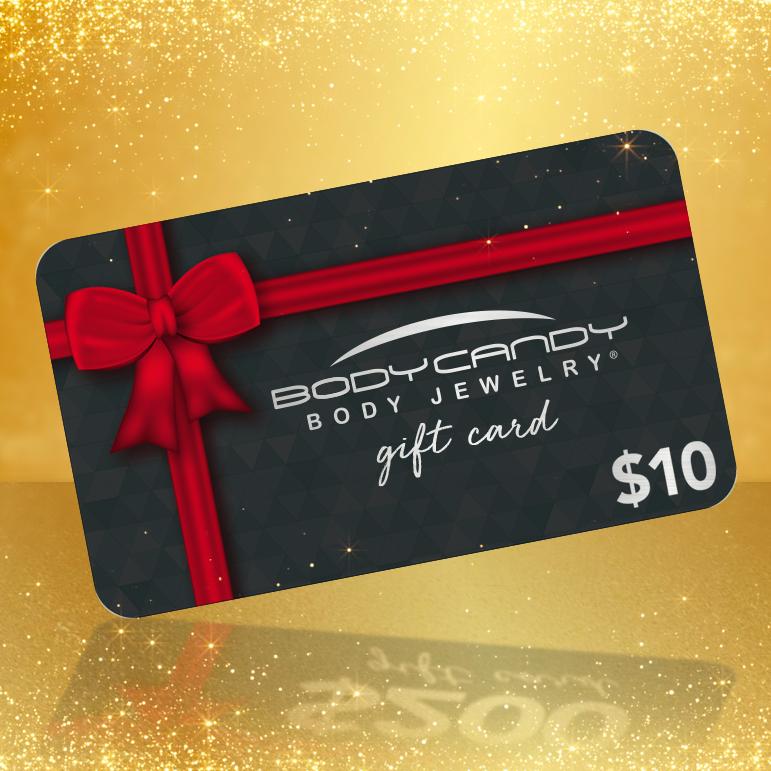 Gift Cards
If you're still feeling stumped, Body Candy offers a great standby - gift cards. Your pierced loved one can pick out whatever they want from our huge catalog of body jewelry with no pressure on your end.
Admit it - you've breathed a huge sigh of relief when your aunt hands you a card full of cash instead of another ugly x-mas sweater. Make it a little more personal by giving them the gift of body jewelry instead of a few dollar bills.
Everyone's tastes are different, so take the scary guessing game out of giving a gift. If all else fails, you can always let your loved one snag some beautiful new body jewelry for themselves!
It's that special time of year again! Everyone knows the joys of gift giving - showering your loved ones with cute and thoughtful items to show them that you truly care.
Sometimes the joy of gift giving is actually VERY, VERY STRESSFUL... That's why we've put together this handy little gift guide to give you some fresh and fun ideas for spoiling your loved ones this holiday season.
We've got a gift suggestion for just about everyone on your list - whether they are pierced, inked, and amazing or just have one or two cute little mods, we've thought it all through and we know we've got you covered! Plus we offer jewelry for pretty much any piercing you can think of: belly button rings; nipple rings; nose rings; septum rings and septum clickers; plugs, hangers, weights and earrings; conch earrings; rook earrings; industrial bar earrings; and much, much more.
No matter what holiday you celebrate this season, Body Candy has a cute and thoughtful option for you and yours :).
Snapchat: bodycandy.com
TikTok:  @bodycandy