Understanding Bioplast Retainers:
What, How,  & Why?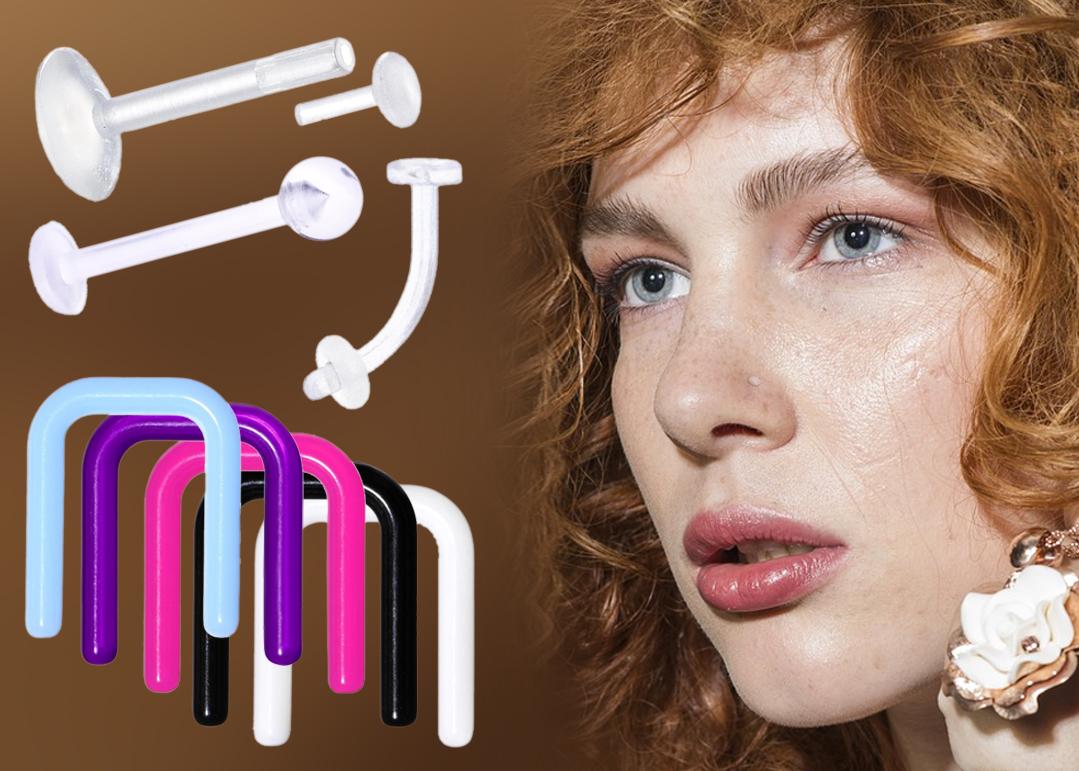 Looking for a way to disguise your piercings at work? Are you an athlete that needs a way to protect your piercings during a game?
Being pierced is amazing for an infinite number of reasons, but there are occasionally times where you may want to hide or disguise your piercings. Perhaps you're interviewing for a more conservative job, or you're headed to a stuffy family gathering and don't want to hear the passive-aggressive comments from your cranky relatives. Maybe you simply have an allergy, or don't react well to certain jewelry materials. You might just be worried about the complications of having jewelry during a medical appointment or even setting off a metal detector at the airport.
No matter what the reason, Body Candy is here to help you with all of your body jewelry needs. We know we have the answer for you - the bioplast retainer!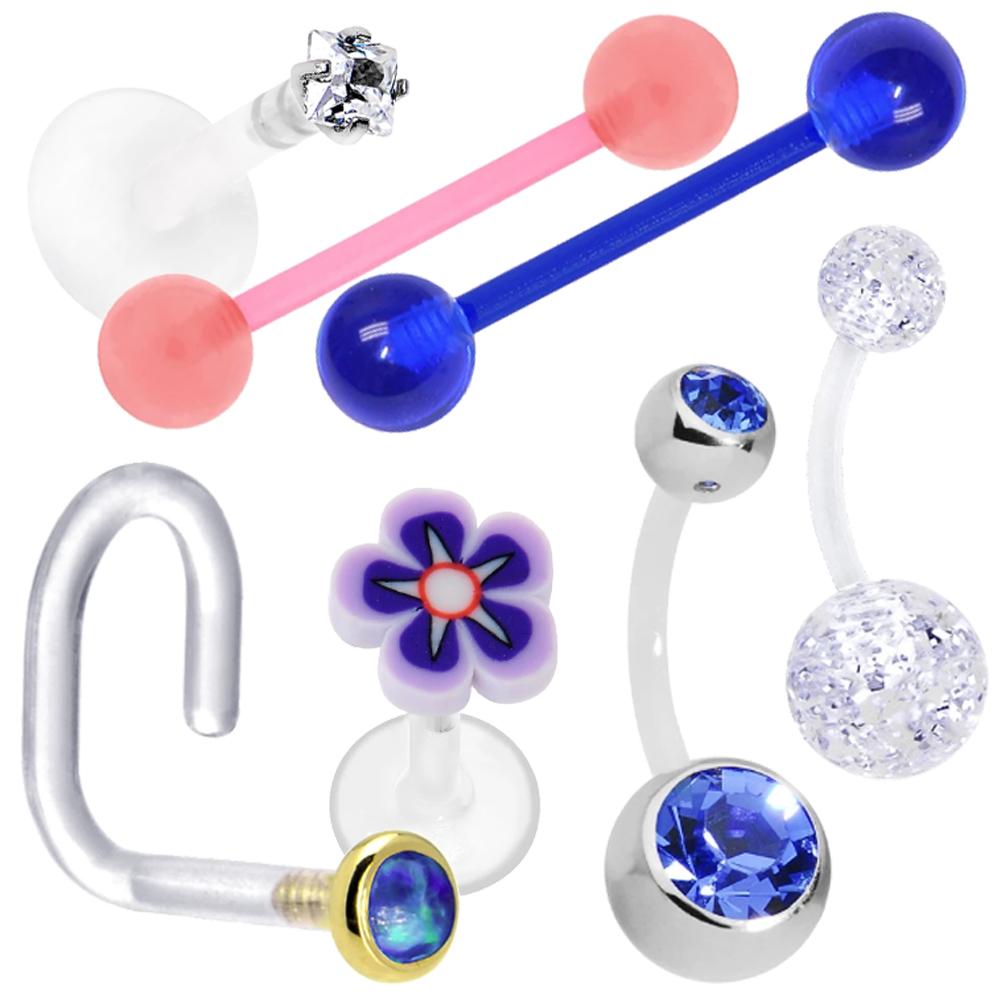 Retainers are an incredibly important tool for any individual with a body piercing. They help to keep your piercing open in a situation where you may not be able to flaunt the fact that you have one. Retainers are offered in many different finishes. Some are made of inexpensive acrylic, which is an affordable option that comes in many shapes and colors. Others are made of highly polished stainless steel or anodized titanium for those that are looking specifically for a metal finish.
A third and surprisingly useful option comes in the form of bioplast, a hypoallergenic material that is highly flexible. If you need to hide your piercing for work or school, this could certainly be your solution. We've put together some helpful tips for maximizing the usefulness of your bioplast pieces.
Lots of Flexible Options:
There are many different kinds of bioplast retainers available - whether you have a lip, ear, nose, tongue, septum, or belly button piercing, a bioplast option is readily available for purchase. Bioplast retainers are typically clear to help blend into any skin tone, but they also come in peach-tone and black finishes. Don't forget, if you don't like the way the clear plastic compliments your unique skin tone, you can always color-match the bioplast tip with a dab of nail polish in a color that suits you best.
Pregnancy Belly Button Blessing:

Pregnancy is an absolutely wonderful part of life, but one of the complications of a growing baby bump is the effect it has on your belly ring. Not to worry, there are specially made, extra-long retainers that exist for just such an occasion! Some of these retainers even come equipped with powder blue/pale pink charms to compliment a gender reveal party - you can even have a customized piece created right here at Body Candy, designed and assembled by our handmade department.
Quick and Painless Check Ups:
Everyone needs to go to the doctor every now and then. For pierced individuals, metal piercings will occasionally get in the way of your doctor, and could prevent them from doing their job effectively. Whether you're getting an x-ray, MRI, cat scan, or mammogram, keeping a metal piercing in place could put your body in serious danger. Switch to a flexible and friendly bioplast retainer before your appointment to ensure the utmost success of your trip to the doctor.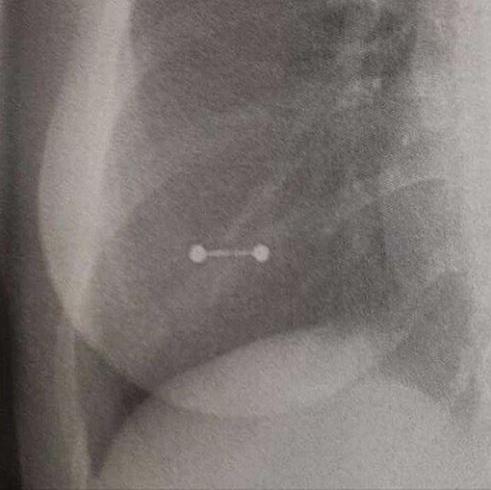 Safe Travels:

*BZZZT!* While vacations are lovely, traveling can be stressful. While it is certainly necessary to keep everyone safe when traveling, one of the biggest sources of airport anxiety can come from TSA during the metal detection process. While a metal piece will undoubtedly set off security sensors, bioplast is the perfect for avoiding those scary airport pat-downs. Switch out your favorite metal pieces with a bioplast retainer the night before you set out on your trip - you'll thank yourself the next day as you pass through security safe and sound.
Plus, as you take a trip through the full body scanner, you'll be able to giggle a bit knowing that your TSA agent is the only one who can see your hidden body mods!
Snapchat: bodycandy.com
TikTok:  @bodycandy