Belly Button Rings FAQs: Answering Your Basic Navel Piercing Questions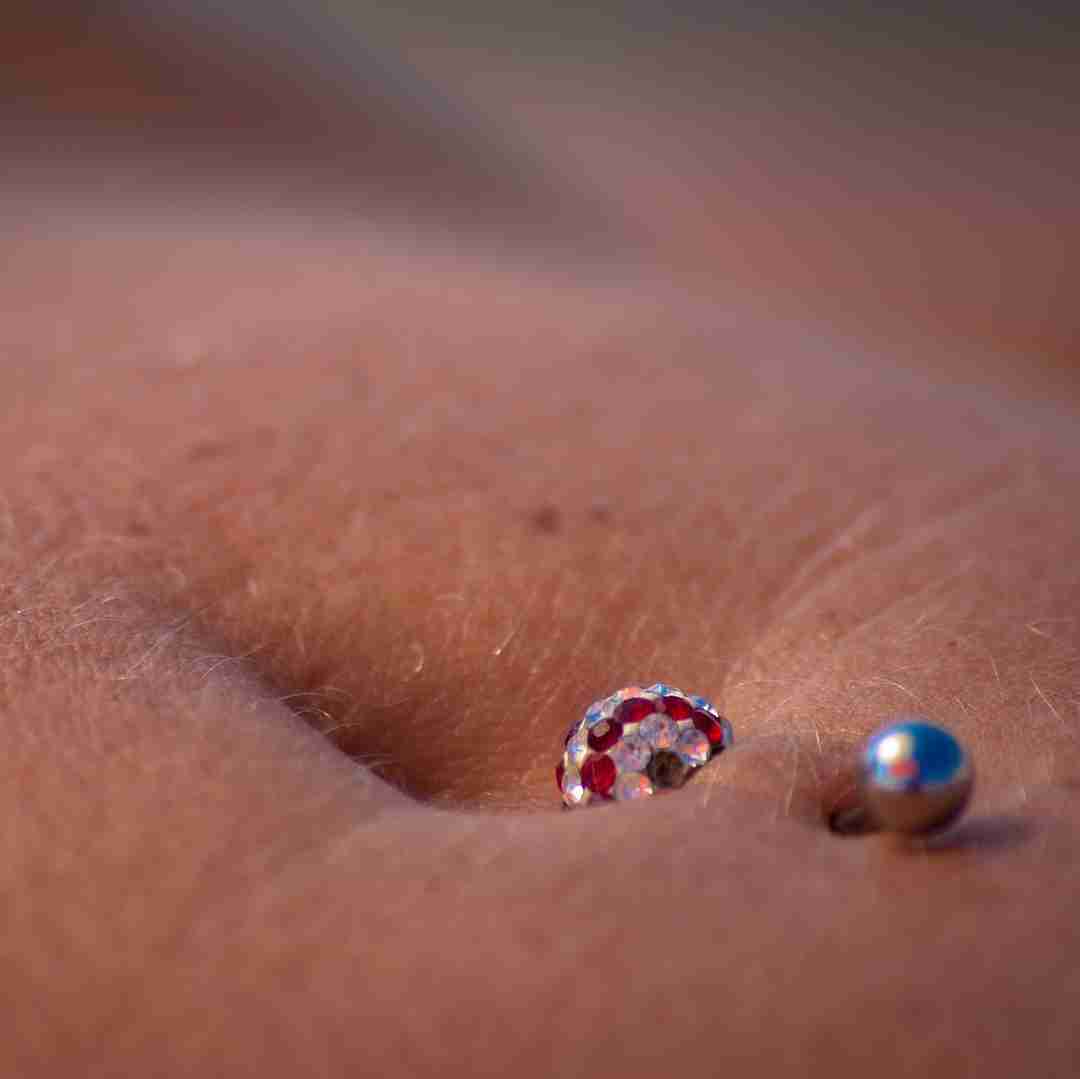 The navel piercing is one of the most classic piercings - it's a timeless and classic body modification that looks good on all ages, body types, and skin tones. This piercing is especially relevant in the warmer months, because it's on display at the beach or underneath a trendy crop top.

If you've been thinking about getting a navel piercing but have some questions, we have you covered! Getting pierced is definitely a big decision. Everyone's experience at the piercing parlor is going to be just a little bit different. But we can still provide you with some fun insight on everything you wanted to know about this cute little belly accessory.
Here are the answers to some of our most common belly ring FAQs: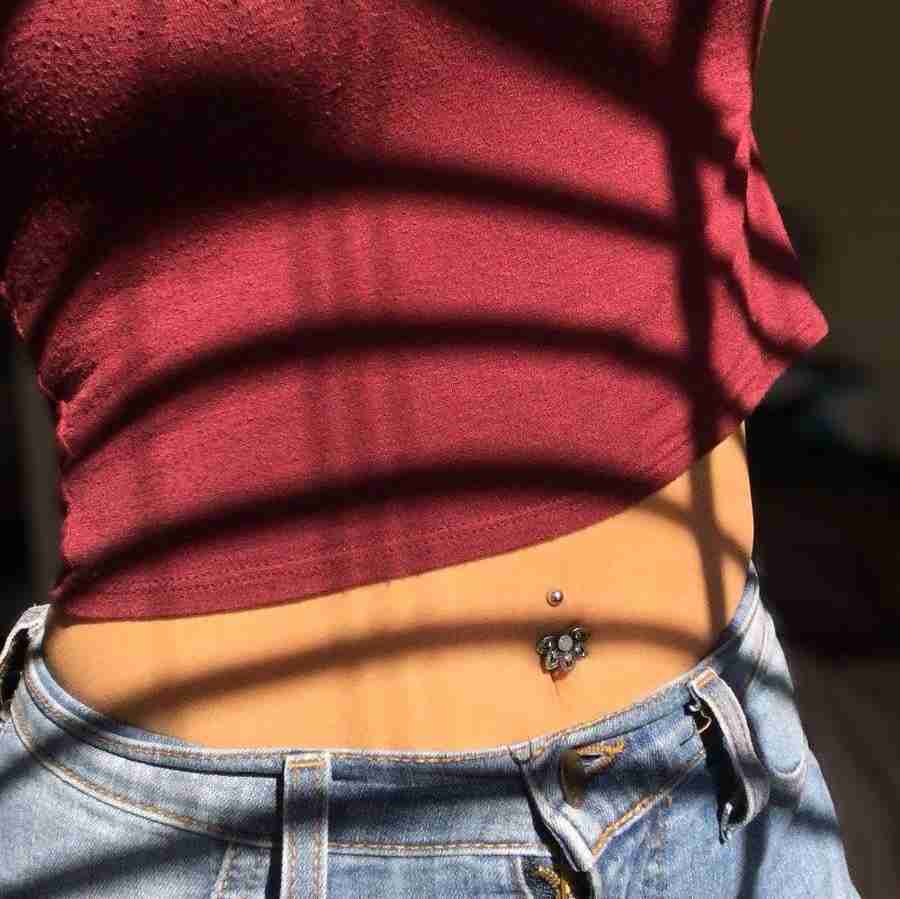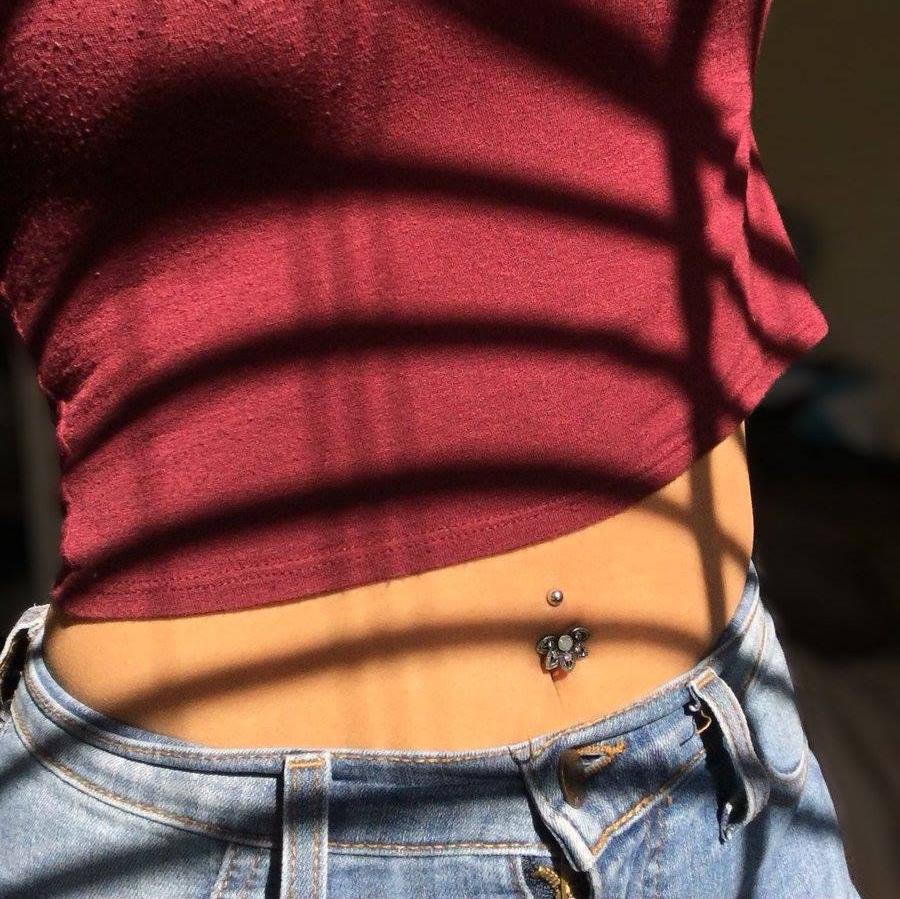 How Much Do Belly Piercings Hurt?

Let's be real - getting a piercing means getting a needle pushed through the skin around your belly button. That's not going to feel good, per say. But the true answer here depends on each, individual body.

How is your pain tolerance? Are you pretty good with pain? If so, you're going to be fine! Even if you're a scaredy-cat when it comes to pain, a piercing is a few seconds of a sharp burning sensation before it's over. 1-2-3 and it's done.


In relation to other piercing types, navel piercings are pretty low on the pain scale. Try taking your nails and pinching the bottom or top of your navel with moderate force - this is a silly, but relatively accurate way to figure out what it's going to feel like.

Our suggestion: find a professional piercer at a highly-rated shop (or APP certified). Practice good aftercare. Avoid any bumps or snags. You'll have a happy and healthy belly ring before you know it!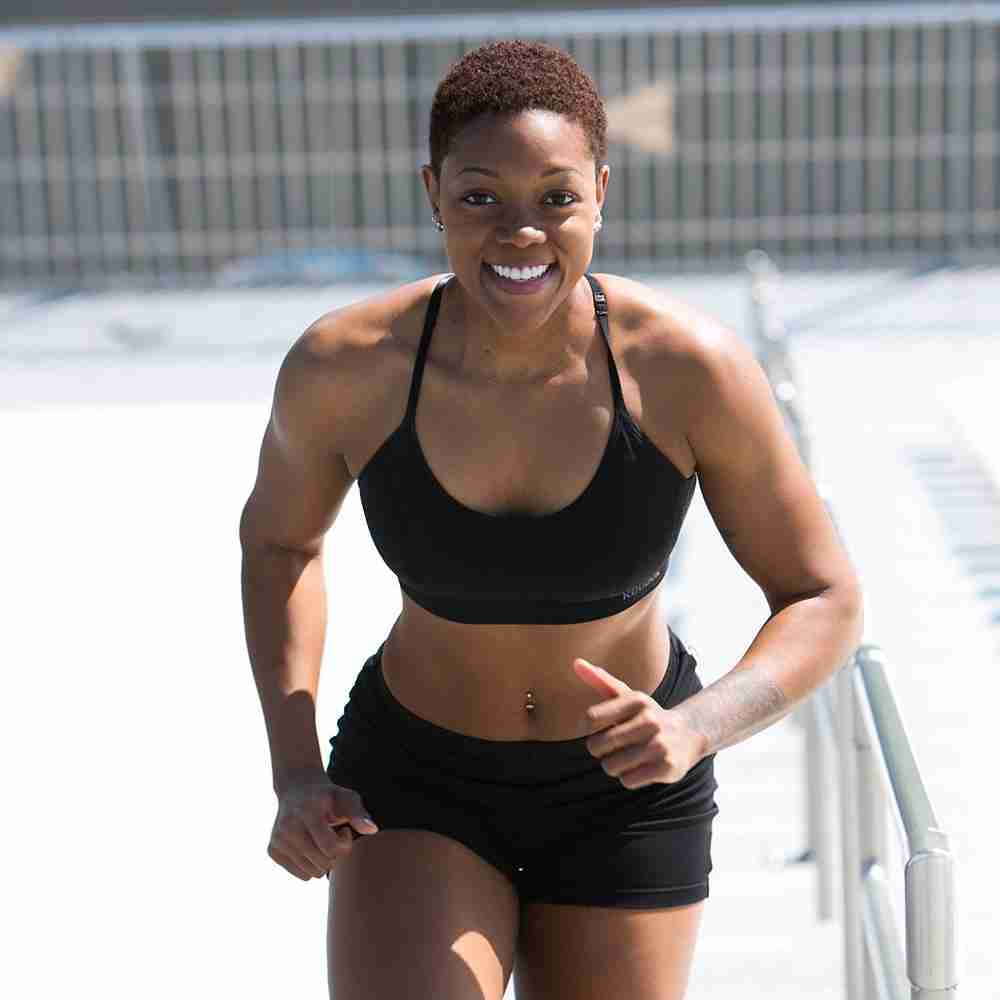 Can I Swim With a Belly Ring in?

Once it's healed, sure! If you're a big fan of the water, it might be a good idea to get your piercing in the fall, so it has time to heal over the winter. A healing belly belly ring should NEVER be submerged in any sort of body of water, including chlorinated pools and hot tubs.

Although it's important to keep your piercing moist (which is why you should avoid chlorine - it has a drying effect), lakes, rivers, ponds, and the ocean have lots of bacteria that can get inside of your healing piercing. The last thing you want in your belly button piercing is a nasty little bacteria ready to wreak havoc!
Belly rings take at least 6 months, but more often up to a year to totally heal up. Until then, avoid any standing water whatsoever. If you absolutely have to go in the water - try to keep your navel above the water level and do your best to completely seal it up with a large waterproof bandage. Be careful not to get the adhesive on the piercing - ouch!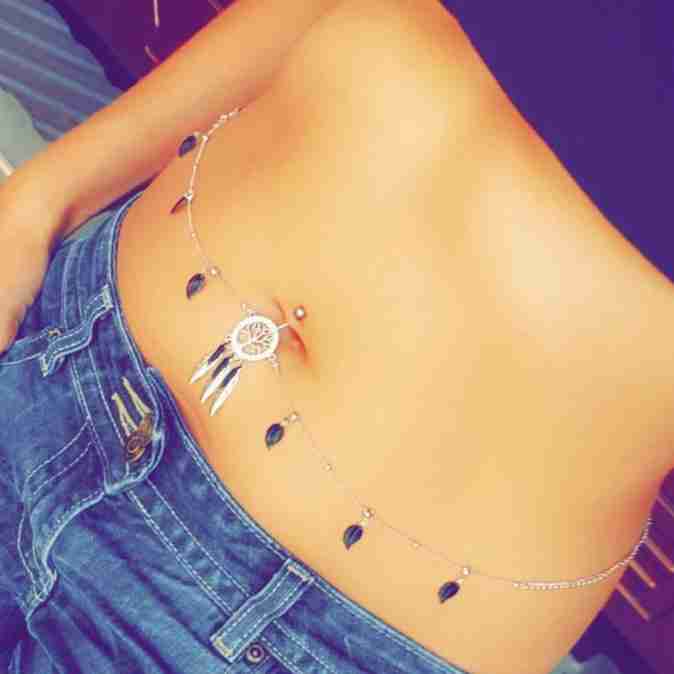 I Have A Big Belly, Can I still Get a Belly Piercing?


YES! Remember, at the end of the day, that you are getting a body mod for YOURSELF! It doesn't matter what your parents think. It doesn't matter what your significant other thinks. If you want a belly button ring, GET IT! In fact, if you're self-conscious of your belly, a belly ring might help you feel better about your bod.

Something to keep in mind about your belly ring - and this goes for bodies of all shapes and sizes - does your belly naturally crease along your navel? What about when you sit down? If so, you might not be the best candidate for a navel piercing. The constant folding will create unnecessary movement and pressure on your fragile new piercing... And if it's a flap of skin, it might naturally harbor bacteria and sweat, which is a no-no for a fresh piercing.


Last but not least - can you gain or lose weight with a belly ring? Yes and no. Slow and steady weight fluctuations shouldn't have a huge effect on your navel ring. If you lose a lot of weight or gain a lot of weight in a shorter period of time, this might have a significant effect on your mod. Again, this is a case that is different for every individual, so if you're worried about the state of your belly ring, stop by a professional piercer for an in-person consult.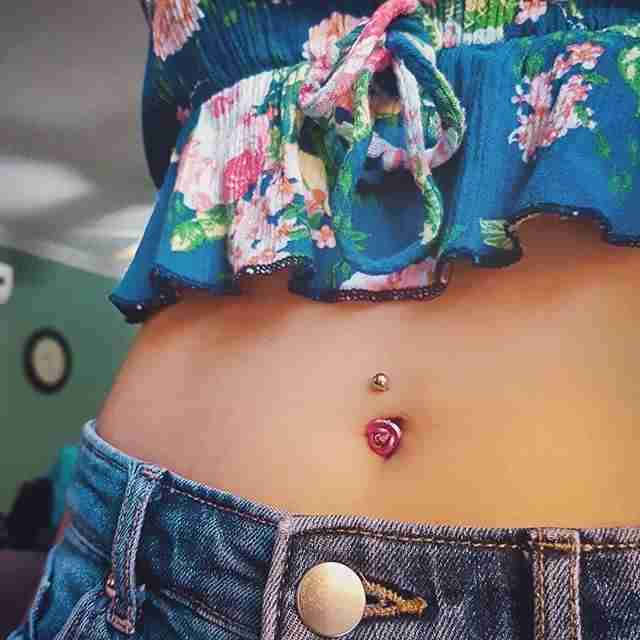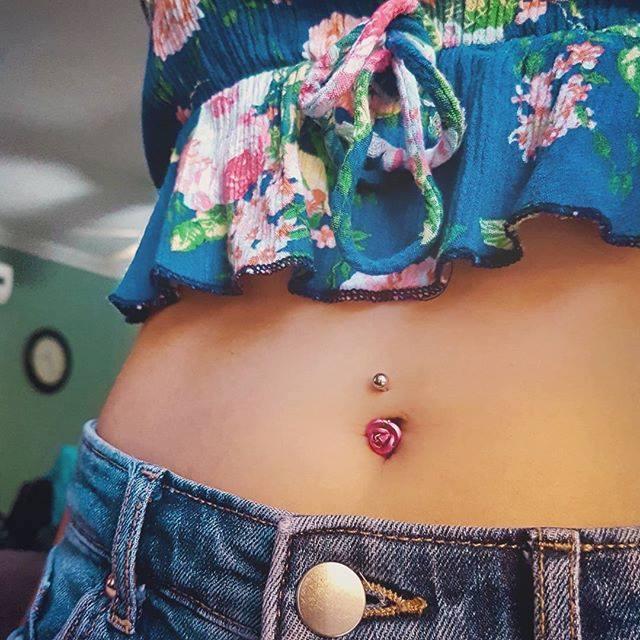 Do They Make Belly Rings for Pregnant Navel Piercings?


Many navel piercings have survived pregnancies, even multiple pregnancies! You'll want to keep a close eye on your belly button to check for signs of rejection, infection, or irritation. 

If you are looking for something more comfortable - there is belly button jewelry known as pregnancy retainers. These long, bioplast belly rings might look a little silly, but they are that long for a good reason! These bioplast bars are self-threading, meaning you can trim them to a size that works for you and re-thread them by simply twisting the ball end back on.
These retainers aren't just for pregnant bodies though - if you have a larger belly or your piercing has stretched or changed over time, these retainers can be cut to fit any body comfortably!
Check Out Our Huge Selection of Belly Rings!