Ask Body Candy is our weekly advice column for pierced, inked, and amazing individuals (and everyone else too!) who might need a nudge in the right direction. Relationships, mods, or whatever, Body Candy's got you covered :).
Disclaimer: Body Candy is only here to give you fun and helpful advice and information when it comes to getting pierced. Always consult a professional piercer to make sure a new piercing is right for you!

Dear Body Candy,
I just saw a video on TikTok where a girl took her nose ring out and it started bleeding like a fountain! How likely is it that that will happen to me? I have an appointment to get mine done in 2 weeks, yikes!
Thanks,
Alyssa 
Body Candy: Hello Alyssa,

Yikes, indeed! Without having seen the video or having any information on what caused the bleeding, it can only be assumed that it was a particularly unusual situation. While a fresh piercing may continue to bleed for a few days after piercing (especially if accidentally knocked against something), this sounds like an extreme rarity that was most likely caused by the piercer or the person in the video. A properly done and properly cared for nostril piercing should not cause bleeding of that intensity. That said, the nostrils are lined with blood vessels and have thin skin. It can be very easy to unwittingly scratch the inside with rough or straight jewelry and cause a nosebleed that may look alarming but is, in fact, pretty minor. Be gentle and don't play with your piercing. Make sure you go to a properly trained and experienced piercer, and you should be fine. Happy piercing!
Love,
Body Candy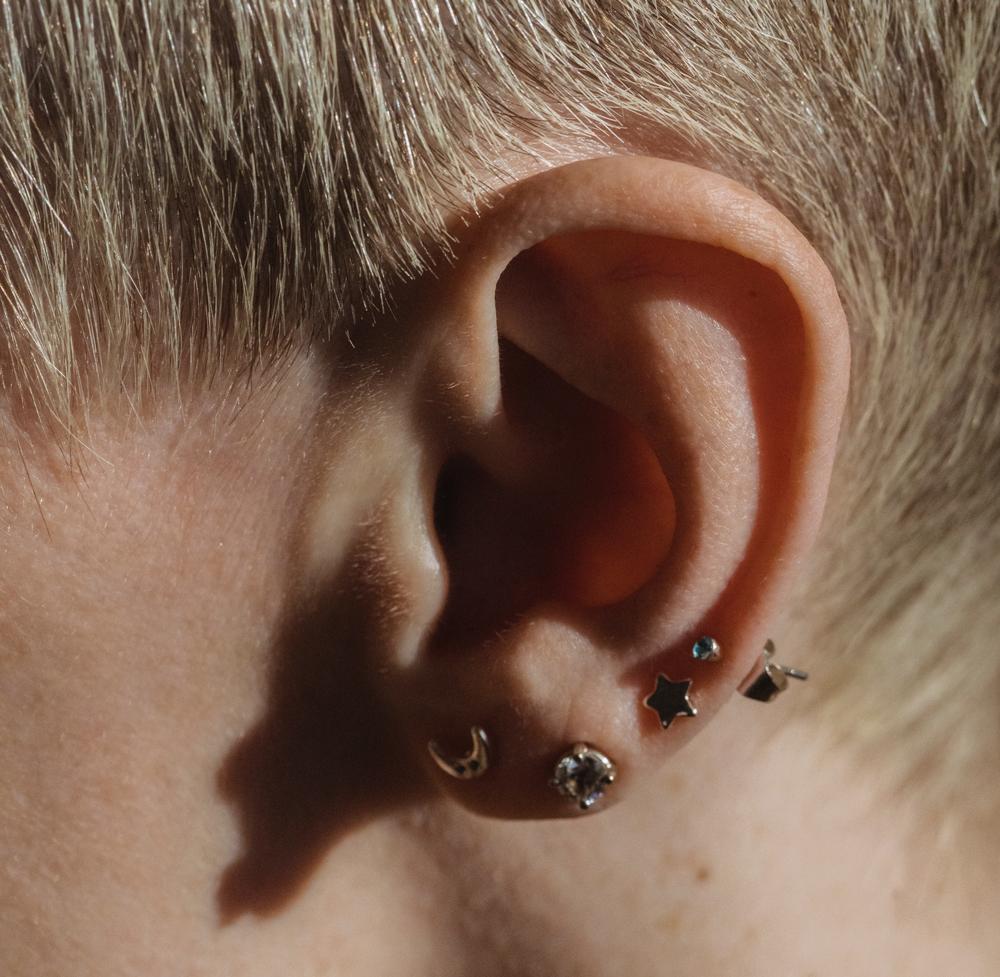 Dear Body Candy,
Hi! My new cartilage piercing looks a little red and dry. I've been taking great care of it, so I don't think it's infected. Is it possible to overclean it? 
-Breanne
Body Candy: Hey Breanne!

It is absolutely possible to overclean your piercing! The current standard for cleaning a cartilage piercing is to use a sterile saline wound spray (nothing added) twice a day. Then, using clean hands, dry your piercing with a hair dryer or clean paper towel. Anything more than that can lead to added irritation and slower healing. You may also want to touch base with a piercer and make sure you have the appropriate jewelry in. Metal reactions such as a nickel allergy can look similar to irritation caused by over-cleaning. We hope that helps, best of luck!
Love, 
Body Candy
Snapchat: bodycandy.com
TikTok:  @bodycandy