Ask Body Candy is our weekly advice column for pierced, inked, and amazing individuals (and everyone else too!) who might need a nudge in the right direction. Relationships, mods, or whatever, Body Candy's got you covered :).
Disclaimer: Body Candy is only here to give you fun and helpful advice and information when it comes to getting pierced. Always consult a professional piercer to make sure a new piercing is right for you!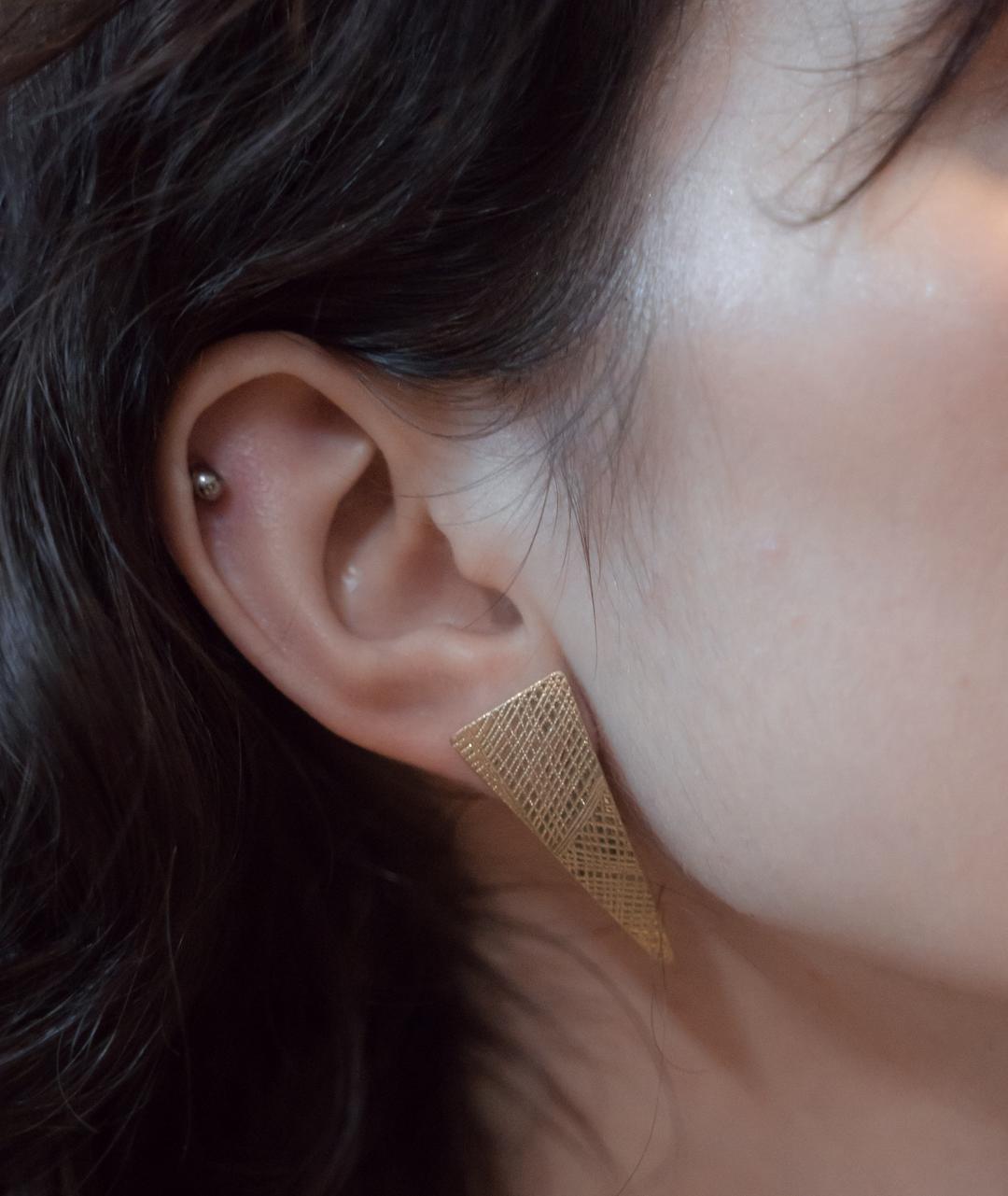 Dear Body Candy,


I have a cartilage piercing I had done [at a shopping mall piercing location.] I'm trying to find out what size of hoop I need to put in it besides the regular piercing? It was done with a piercing gun.
Thanks,
Valerie

Body Candy: Hi Valerie!

First of all, let's start with the part where we talk about piercing guns. These are not appropriate for any kind of piercing. They can actually shatter your cartilage, the jewelry used with them does not allow for individual levels of swelling and they may not even be sanitary.
Ok, lecture over. Here are your options. If you happen to own a set of measuring calipers, you can use them to measure the gauge of the jewelry. Sixteen gauge is most common for cartilage piercings but since it was done with a gun, there's a high possibility that your sis 18 gauge. However, that doesn't help you determine what diameter ring you need. Your best bet here is to simply go to an APP piercer and ask them to measure you. They can also check out the piercing itself and just make sure that everything looks good and that the piercing is viable. Be safe!

Love,
Body Candy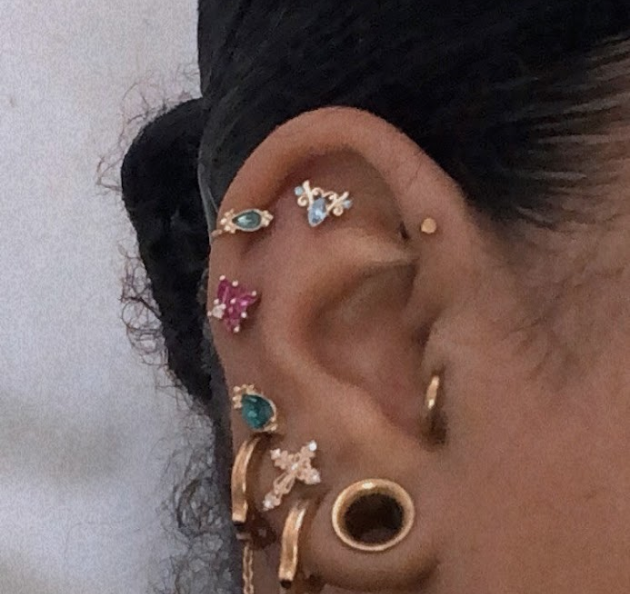 Dear Body Candy,
I just got a triple helix piercing and I'm wondering if you guys have any tips to keep from agitating it while I sleep. Funnily enough, I got pierced on the side that I habitually sleep on and I think that's what is irritating it. Any tips?

- Amanda B

Body Candy: Hey there Amanda!
That is a really common problem and it's actually got a really simple solution. Travel pillows! Yes, those U-shaped pillows that people put around their necks to sleep while on an airplane are really helpful in this situation. Either put it on the mattress or on top of your pillow, depending on what you find more comfortable. Then, when you go to bed, put your ear in the center hole. That way you still have head support, but your ear isn't actually touching anything. Give that a try and if you don't see any improvement, you might want to return to your piercer and see if there is some other issue at play that's causing the irritation.
Best of luck and happy piercing!

Love,

Body Candy

Snapchat: bodycandy.com
TikTok:  @bodycandy