Ask Body Candy is our weekly advice column for pierced, inked, and amazing individuals (and everyone else too!) who might need a nudge in the right direction. Relationships, mods, or whatever, Body Candy's got you covered :).
Disclaimer: Body Candy is only here to give you fun and helpful advice and information when it comes to getting pierced. Always consult a professional piercer to make sure a new piercing is right for you!

Dear Body Candy,
What are the different metal types for? How do I know which on to wear? 
- Casey
Body Candy: Hey Casey!

For the most part, the different metals used in body jewelry reflect the needs for a range of budgets. Metals like surgical steel are more affordable than others, like niobium, which may be rarer or more difficult to process. Just remember that no matter what, you can never go wrong with ASTM F-136 Titanium. And if you should happen to feel like splurging, solid gold is always a great choice. Best of luck!
Love, 
Body Candy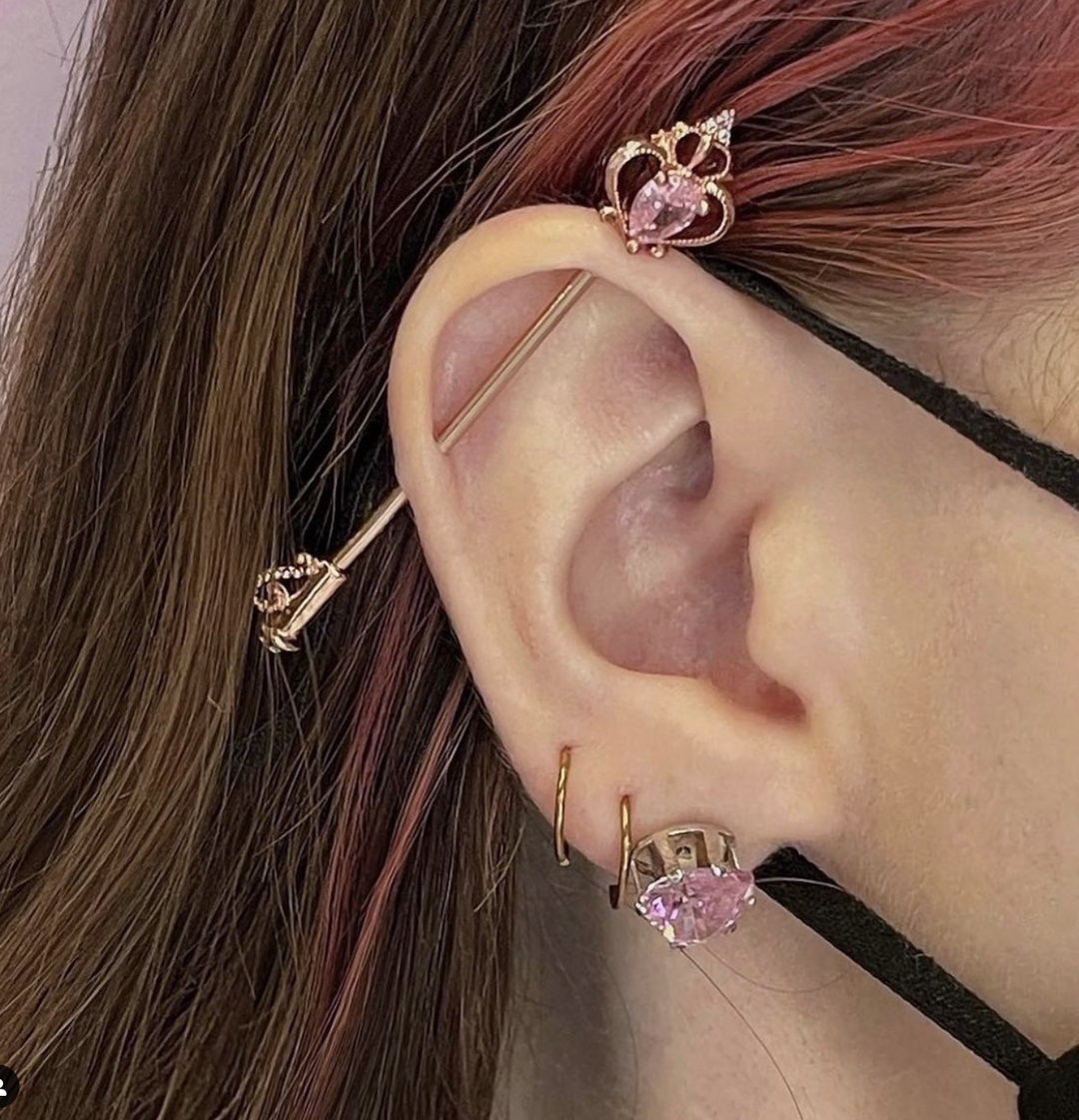 Dear Body Candy,
Hi! I'm September I got my industrial done and my piercer let me pick my jewelry, I picked a black piece with a special in the middle. When he said it was okay to change it, I couldn't fit the piece in my ear. I would either get it through the top or bottom hole and it wouldn't go through the other hole. I was just wondering what I can do to get it to fit. I don't know if it's a snug fitting piece of jewelry or not. Thanks.   
Thank you,
Anonymous 

Body Candy: Hello Anonymous,

 It sounds like the barbell you picked out might be the wrong gauge. The best thing you can do in this situation is to take it to your piercer and have them insert it for you. This is done using something called an insertion taper, which will slightly stretch your piercings to allow for the larger size jewelry. It's a quick procedure and usually only causes the slightest discomfort, if any. Happy piercing!
Love,
Body Candy
Snapchat: bodycandy.com
TikTok:  @bodycandy